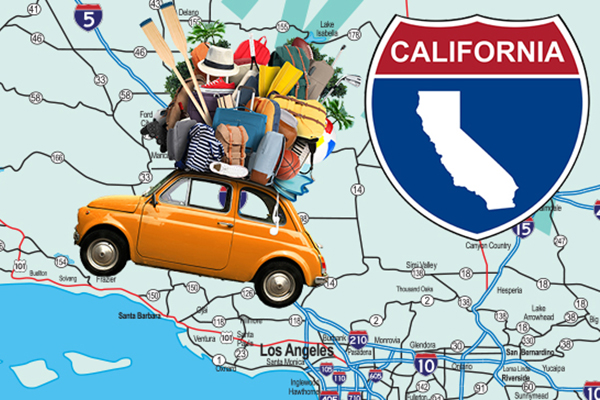 The secret is out: San Diego is amazing. In fact, it's a top U.S. vacation destination. So while the rest of the country is descending upon San Diego this summer, consider venturing away from the crowds for a few days. A road trip to California's Central Coast offers tons of fun for families and has plenty of space to explore, roam and discover. Add these stops to your family road trip.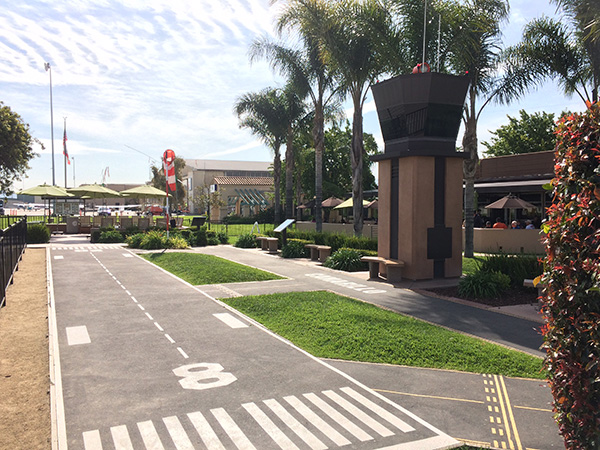 EAT in Camarillo
Have breakfast at Waypoint Café at Camarillo Airport. Sit outside to watch planes land and take off while enjoying Cinnamon Roll French Toast (or indulge in a delicious shake at lunch). Kids love exploring the miniature "airport" off the patio, featuring a replica of the control tower and runway. Visit this local favorite during the week or at off times, or be prepared to wait.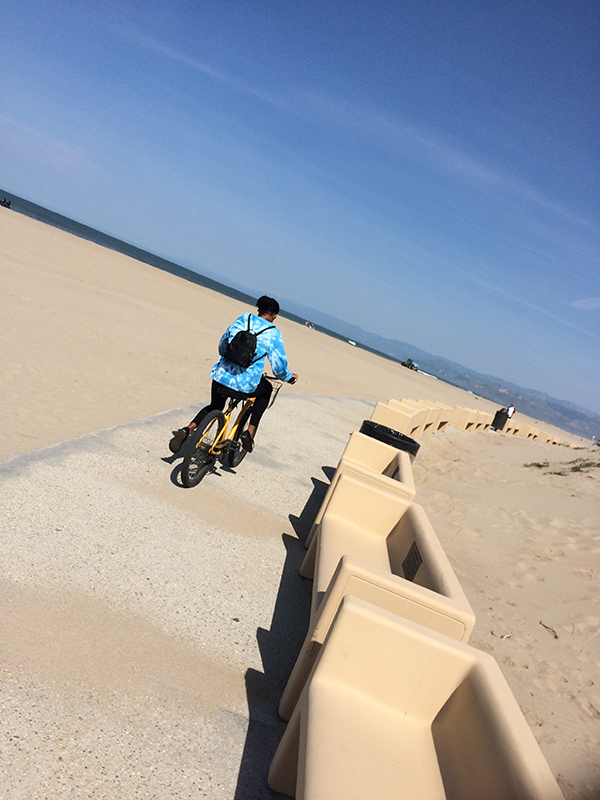 STAY in Oxnard
Looking for a relaxing beachfront vacation without crowds of people? Stay in Oxnard—it's one of Southern California's best kept secrets. I've been driving past Oxnard my whole life, having no idea there were pristine beaches lined with sand dunes, miles of bike and walking paths, fun-filled parks, and farm stands selling local produce just minutes off the freeway. If you only go for the day, be sure to visit Channel Islands Harbor for a peaceful family-friendly kayak tour through Marine Emporium Landing or take a gondola ride through the Harbor's Seabridge Canals. But if you stay overnight (highly recommend), be sure to check out Zachari Dunes on Mandalay Beach—the beachfront property is perfect for families.

Find more tips about visiting Oxnard here.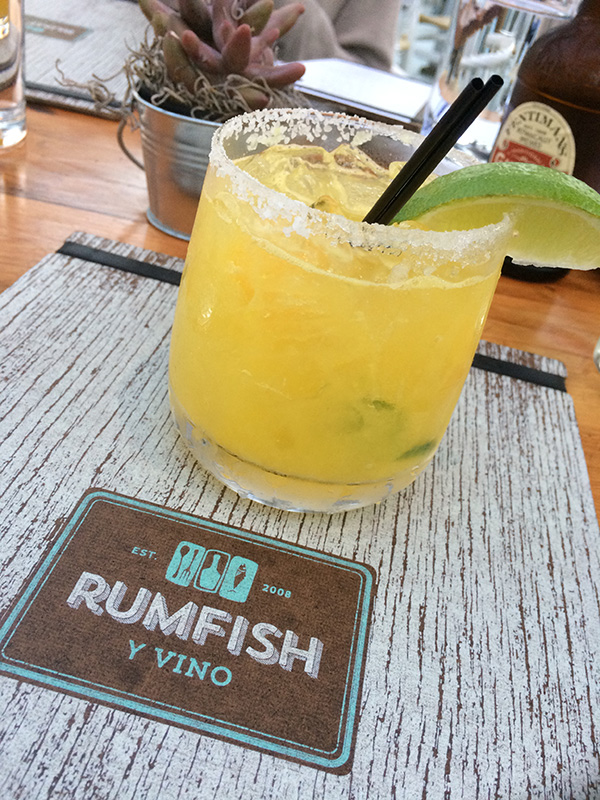 WINE & DINE in Ventura
If you have access to a babysitter, be sure to stop in Ventura for dinner at Rumfish y Vino. The outdoor patio provides ambiance perfect for a date—but if your kids are older, even teens appreciate the cool vibe and outdoor fireplace. My husband summed the meal up pretty well, "I'm not gonna lie. This is some of the best seafood I've had." He was talking about the fish stew. I argued that my sea bass was better: perfectly cooked with coconut rice, bell peppers and charred cherry tomatoes. Regardless of what you eat, get a margarita—they're on point.

Find more things to do in Ventura here.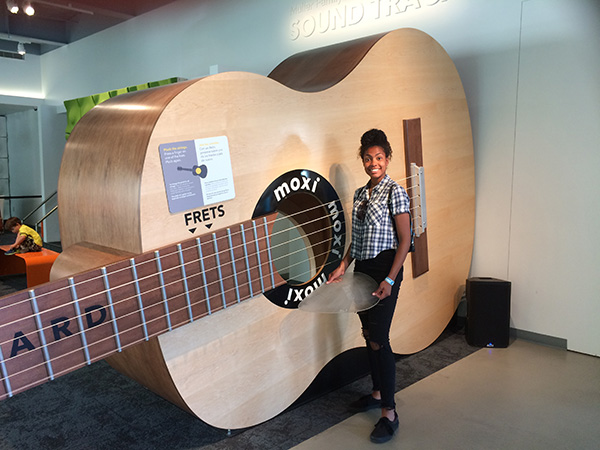 DISCOVER in Santa Barbara
The new MOXI, The Wolf Museum of Exploration + Innovation is a must-do field trip for families. Indoor and outdoor highly interactive exhibits engage and delight all ages. Make discoveries about sound, light, speed, color, gravity and much more. Our family spent more time than we should have competing at Quiet Quest—a test to see how quietly people can walk through a rock path. Needless to say, I beat my husband and teen daughter at this challenge, but didn't have as much luck when it came to testing jumping ability upstairs. Don't miss the rooftop Sky Garden where you'll find an interactive water exhibit, lookout tower and glass sky deck, not to mention a stunning 360-degree view of Santa Barbara. With surprises around every corner, MOXI is an absolute blast! Plan to spend several hours.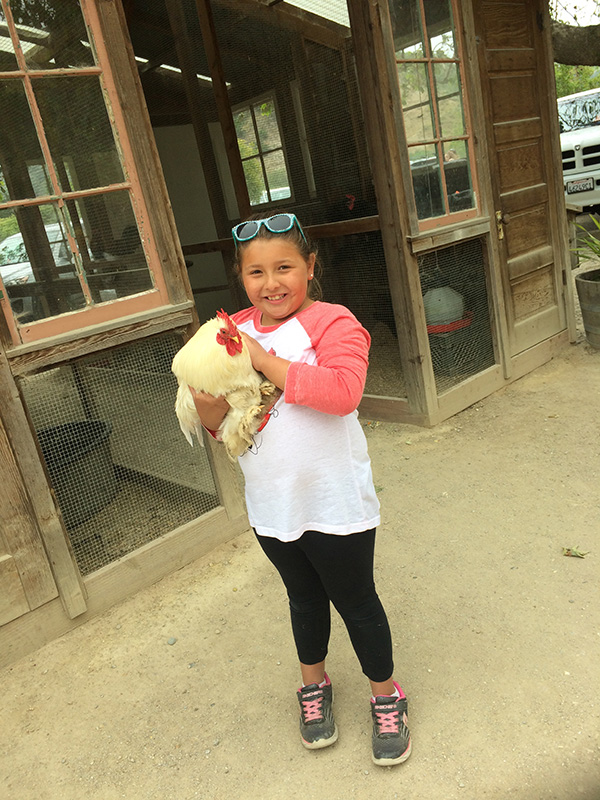 PLAY in Avila Beach
Just half a mile off Hwy. 101 (Avila Beach Dr. exit) is Avila Valley Barn, a fun-filled stop featuring farm animals, an ice cream shop with gourmet treats, and a country barn filled with baked goods, fresh produce, and specialty items. There is no entry fee to visit with animals, which include goats, pigs, miniature horses, sheep, alpaca, chickens and donkeys. Kids can even pet and feed some of them (buy a bag of feed in the store). Hot corn on the cob is available right from the corn roaster. On weekends, kids love tractor and pony rides for a nominal fee. Check the schedule online for seasonal u-pick opportunities on the farm.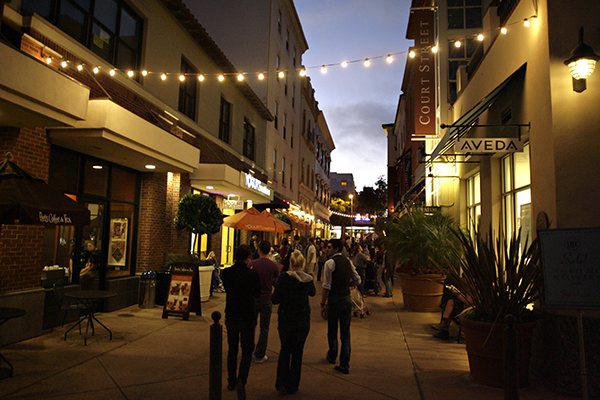 SHOP & EXPLORE in San Luis Obispo
San Luis Obispo (SLO) is heavenly with tons of gorgeous trees and a rushing creek running through downtown. Follow the San Luis Creek path to explore, then cross the footbridge from Mission Plaza to Higuera Street where there's great shopping, plenty of comfortable coffee shops and infamous Bubblegum Alley. Head uptown to Monterey Street to grab lunch at SLO Provisions, where you might get lucky to find the rotisserie pork sandwich with lemon herb spread and fennel slaw as a daily special. Either way, there are delicious offerings for everyone in the family. If you happen to visit SLO on a Thursday, stay for the evening farmers market downtown—it's been a local highlight for more than 30 years!


Planning to drive further north up the coast of California? Read "Fun Things to Do with Kids in the Bay Area."
---
When Lisa Gipson isn't editing San Diego Family Magazine, she loves to discover new places with her husband and teen daughters.
This article won an award from San Diego Press Club! Lisa Gipson received Third Place in the Domestic Travel category. See all of San Diego Family's awards HERE.