Resources for Families with Special Needs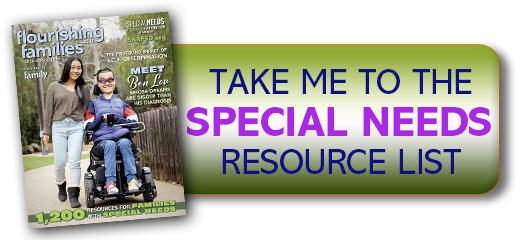 We're so excited to present the 2021 edition of Flourishing Families, San Diego and Imperial Counties' resource guide for parents of children with special needs.
This year's one-of-a-kind guide contains 1,200 resources including service providers, research institutes, specialized doctors, resource providers, camps, therapists, advocates, associations and so much more.
Visit Special Needs Resource Foundation of San Diego for monthly articles, events and to sign up for our monthly eNewsletter.