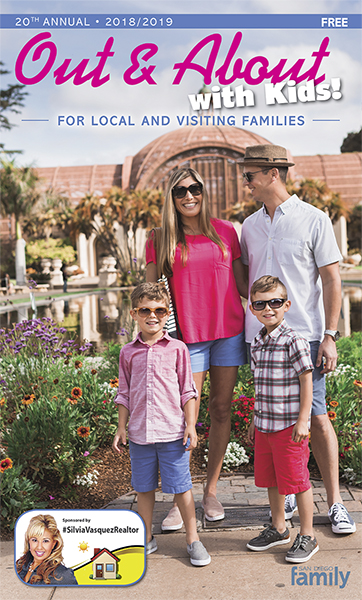 Check out our annual publication of Out & About with Kids!
This is San Diego Family's adventure guide to local neighborhoods and beyond. It's a great resource to keep handy when you need a place to go or something to do in San Diego County or have guests coming in for a stay in our beautiful city.
View the Out & About with Kids digital issue now!