San Diego Family: Digital Issues
San Diego Family Digital Issues
Love the print issue? Find a PICK UP LOCATION near you!
Or sign up for a SUBSCRIPTION today!
DECEMBER 2023 BAB'S 'N' TODD'S 2023
NOVEMBER 2023 OCTOBER 2023
SEPTEMBER 2023 AUGUST 2023
O&A 23/24 FLOUR. FAM. 2023
JULY 2023 JUNE 2023
MAY 2023 APRIL 2023
MARCH 2023 CAMP FAIR 2023
FEBRUARY 2023 JANUARY 2023
DECEMBER 2022 SHOPABLE GIFT GUIDE
To find past issues, follow this link:
San Diego Family Magazine - month year
_________
San Diego Family Subscriptions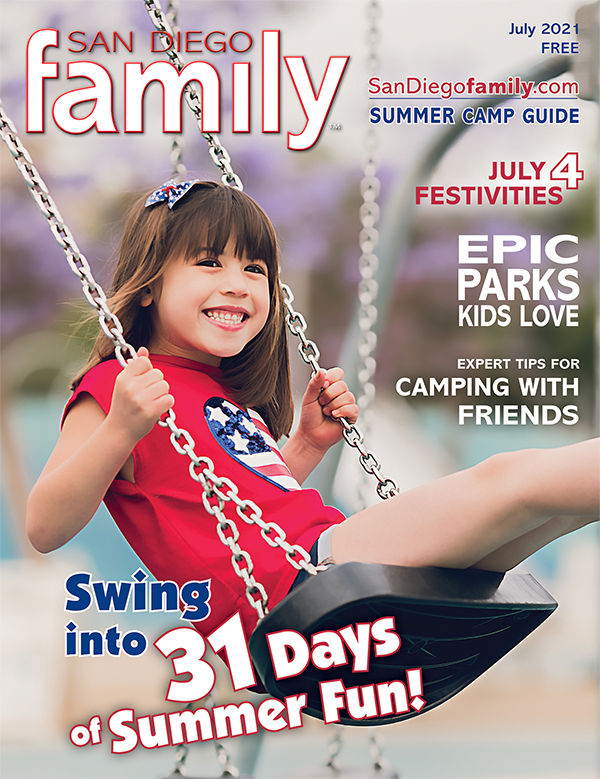 Get San Diego Family Magazine delivered to your door with an annual subscription.

For only $27, you will receive 12 monthly editions of San Diego Family Magazine. Please allow 6–8 weeks for the subscription to begin. Sign up today!

Please note: Subscriptions are only available in the Continental U.S.
Or send $27, your name, address*, email address and phone number to:
San Diego Family Magazine
1475 Sixth Ave., Fifth floor
San Diego, CA 92101
*We can only ship to addresses within the Continental U.S.
Single Copy Rate
Individual copies of San Diego Family Magazine can be mailed for $4.50 each. Email This email address is being protected from spambots. You need JavaScript enabled to view it. with your address, phone number, the issue you're requesting, and to make payment arrangements. Or call 619-685-6970.
Subscribers Changing Address
Please send your old and new address to This email address is being protected from spambots. You need JavaScript enabled to view it.. Plan in advance so you do not miss an issue. We need information by the 5th of the month to make changes for the following month.
Reprints
San Diego Family Magazine is copyrighted. You must have permission to copy any information from the magazine.