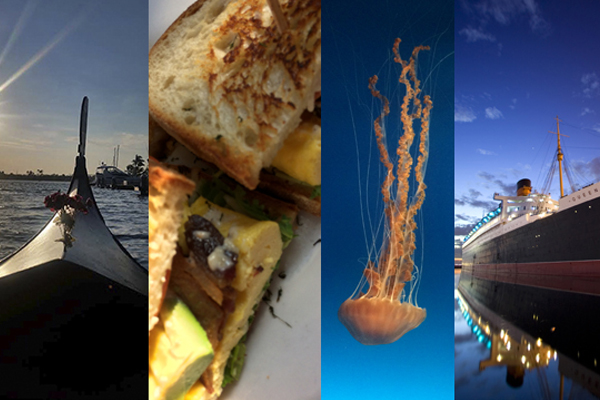 Want to get away for a fun weekend? Just a couple hours north of San Diego is the pet-friendly coastal city of Long Beach, which offers water activities, popular attractions and a lively night scene. So load the kids in the car and head up the beautiful coast of California to explore. Here are some suggested activities.

Things to Do in Long Beach


The Gondola Getaway
Canals of Naples Island
A sunset cruise with Gondola Getaway will make you feel like you're much further than Long Beach. A gondolier guides your boat through the canals of Naples Island, a serene and beautiful residential neighborhood. Make it extra special by bringing snacks and drinks to enjoy aboard. This experience provides gorgeous sunset views (if you time the tour right). It's fun for kids and teens—so make it a family affair!

Insider's tips:
1. Not all gondoliers sing. If you want a gondolier to sing on your tour, be sure to request it when making reservations.

2. The holidays are the busiest season. While a holiday lights tour on a gondola is festive (and amazing), it requires advance planning in order to get a reservation.

Belmont Shore
East Second Street, between Quincy & Bayshore
Belmont Shore—often referred to as "The Shore"—is a lively conglomeration of restaurants and boutique shops. The area is abuzz with families and couples eating, shopping and socializing, making it a fun place to hang out, grab a meal or just people-watch. Kids love getting a treat at Frosted Cupcakery. Many businesses also welcome dogs.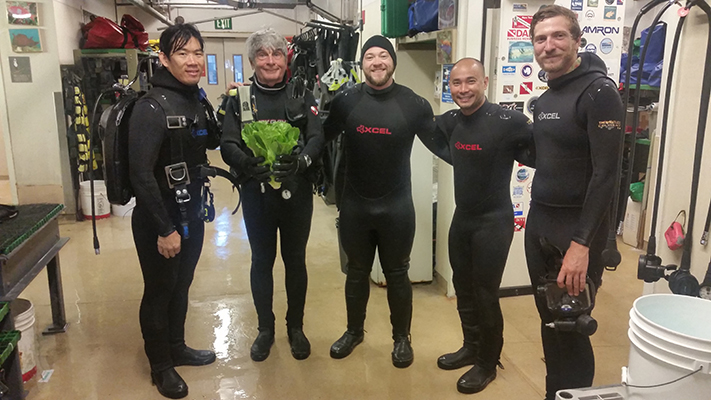 Aquarium of the Pacific
100 Aquarium Way
A visit to Aquarium of the Pacific is worth the drive from San Diego even just for a day trip. This fabulous aquarium features 11,000 fascinating animals, interactive exhibits, educational presentations, behind-the-scenes tours and Tropical Reef, the aquarium's 350,000-gallon, two-story tank. If you're looking for a fun way to explore ocean science with your family, this is it.

Insider's tip:
*Behind-the-scenes tour is temporarily closed. Check website for more information.*
I highly recommend a behind-the-scenes tour, which provides a sneak peek of daily aquarium operations and takes guests to areas not open to the public. The tour group is limited to no more than 10 people. Our tour highlights included meeting volunteer divers, seeing baby jellyfish and feeding fish from the top of Tropical Reef. So fun—and a huge hit for kids who love marine biology! Ages 7 & up.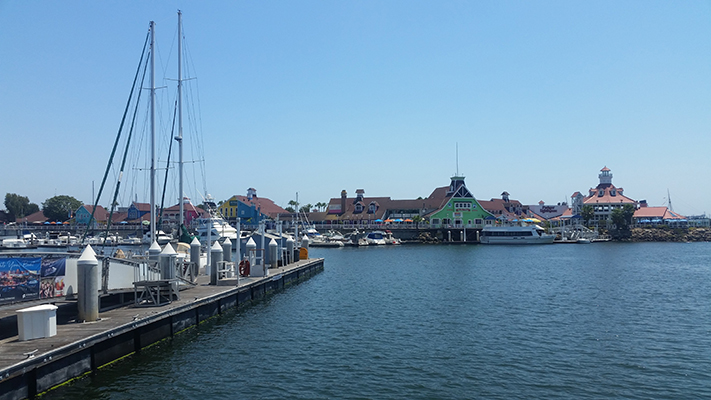 Shoreline Village
400-435 Shoreline Village Dr.
With waterfront restaurants and shops, a walking path and panoramic views of Rainbow Harbor, Shoreline Village is reminiscent of San Diego's Seaport Village. Find casual eateries, fine dining and fun spots to get a treat (such as Sugar Daddies Sweet Shoppe). Rent a surrey to explore the area or take a spin on the carousel. Shoreline Village is a 10-minute walk from Aquarium of the Pacific and across the street from The Pike Outlets.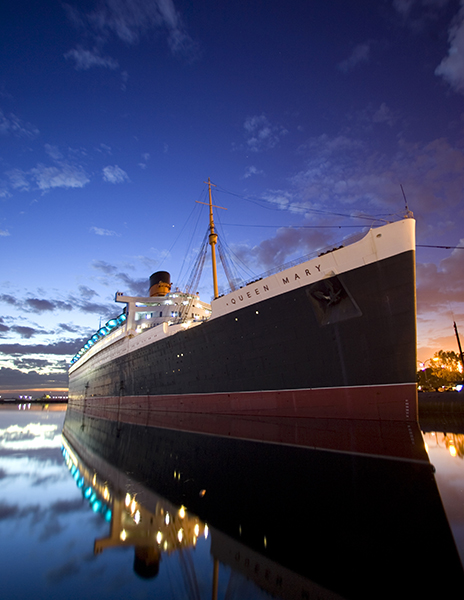 The Queen Mary
1126 Queens Hwy.
*Reopening May 12, 2023!*
An image of the Queen Mary is probably what pops into your head when someone mentions Long Beach. For 40 years a variety of tours has fascinated and lured visitors to the iconic ocean liner. Whether it's a historical tour, a haunted encounter or a special exhibit, there's something for everyone. Kids love the LEGO room, which has interactive LEGO tables and a huge LEGO model of the Queen Mary, the world's largest LEGO brick model ship!
Airport Family Tour
4100 Donald Douglas Dr.
Long Beach Airport Tour is a family-friendly experience, offering guests a behind-the-scenes look at aviation operations, aviation history, classic architecture and mosaic art. Visit the terminal building, fire and rescue, and a historic exhibit that pays tribute to many of Long Beach's aviation legends. The tour is free to groups; ages 5 and up.

How to Get Around Long Beach

The Passport is a free bus (operating every Fri.-Sun.) that stops at several points of interest such as Aquarium of the Pacific, Harry Bridges Memorial Park and Shoreline Village.

The AquaLink water taxi transports riders from one side of the harbor to another and between major Long Beach attractions. Nominal fee. Children under age 2 ride free.

Long Beach Bike Share offers rental bikes all around town. Rent a bike when you need it, ride it to another part of town, and return it to another bike rack.


Where to Eat in Long Beach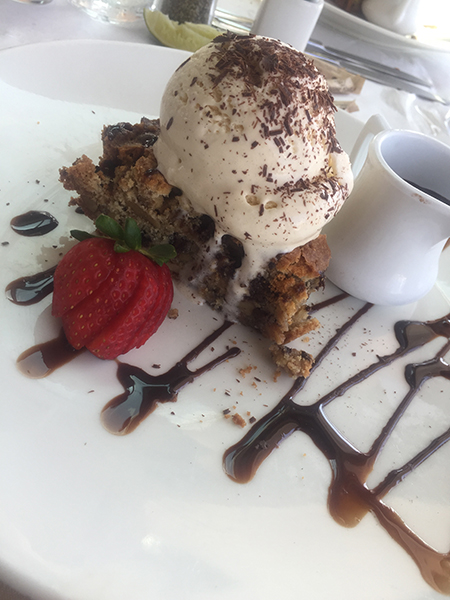 Parkers' Lighthouse
435 Shoreline Village Dr.
Parkers' Lighthouse has delicious seafood and spectacular views of Rainbow Harbor, Shoreline Park Lighthouse and the surrounding area. Celebrate a special occasion or enjoy happy hour with friends. Parkers' Lighthouse is known for mesquite-grilled fresh seafood, but don't miss the clam chowder, fish & chips (perfectly cooked cod with a light crispy batter) and garlic cheese bread (to die for). There's plenty of outdoor seating with a gorgeous view, but the indoor bar has a nice, comfortable atmosphere and boasts a new two-story wine cellar. The "young adult" menu (kids 12 & under) offers traditional fare as well as popcorn shrimp and grilled salmon. Reservations recommended.

Insider's tip:
Save room for dessert! The Warm Tollhouse Cookie Pie is insanely yummy and is big enough to share with a "friend."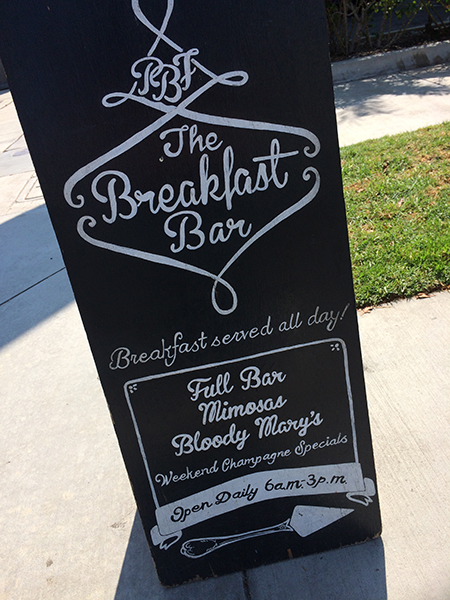 The Breakfast Bar
70 Atlantic Ave.
The best thing I can say about The Breakfast Bar is that we will return every time we visit Long Beach. We loved our food (Breakie Sammy with bacon, add avocado; shrimp and grits; French toast). And our waiter, Daniel, won us over with his quick wit and menu suggestions. Most of the seating is outdoors, shaded by umbrellas. It's off the beaten path and popular with locals, so be prepared to wait.
Insider's tip:
The owners are huge Los Angeles Dodgers fans. Come dressed in Dodgers gear and receive 10% off your table's bill.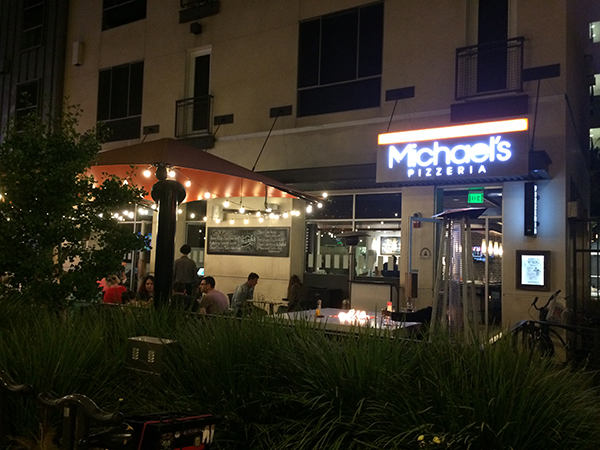 Michael's Downtown and Michael's on Naples
210 E. 3rd St.
5620 E. 2nd St.

Michael's is so popular with locals that it has two locations in Long Beach: One on the downtown promenade and one on Naples Island. The menus vary between locations, but both deliver authentic Italian fare, a variety of pizzas and weekend brunch.

Insider's Tip:
Don't miss Margherita Mondays: Every Monday, try Michael's award-winning Margherita pizza for 1/2 off with the purchase of any pizza on the menu. *Offer valid for dine-in and take-out only, not available for delivery.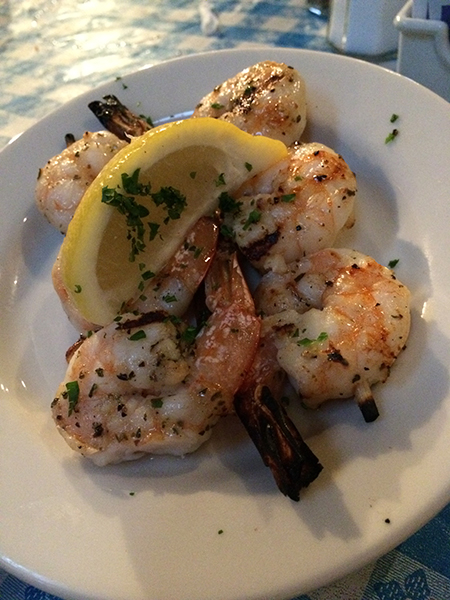 George's Greek Café
5316 E. 2nd St.
Located at Belmont Shore, if you're in the mood for Greek food, go to George's. Try the gyro pita, gyro salad and shrimp kebabs.

Insider's Tip:
Start your meal with Saganaki "The Flaming Cheese" and get ready for a short, but impressive, tableside display!

Insider's Tip about Eating in Long Beach:
If you're a fan of San Diego's very own Cohn Restaurant Group, be sure to check out Cohn's Bo-Beau Kitchen + Roof Tap, which offers French comfort food. 144 Pine Ave in Long Beach.


Where to Stay
There are tons of hotel options for every budget in Long Beach. Courtyard Marriott downtown is centrally located to popular Long Beach attractions. It features updated rooms with laminate flooring (way better than carpet!), a secure parking garage, easy access to the free Passport shuttle (see "How to Get Around" above) and—most importantly—it shares space with James Republic and is right around the corner from The Breakfast Bar. Woot!
For more information about Long Beach, visit www.visitlongbeach.com
Lisa Gipson is the managing editor of San Diego Family Magazine. She loves exploring new places with her husband and daughters.