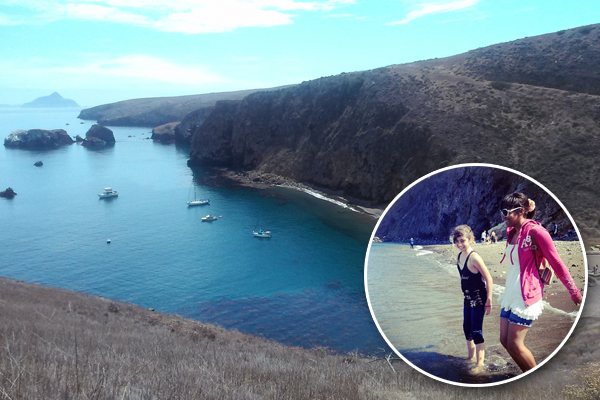 Located just a few hours north of San Diego near Ventura, Channel Islands National Park offers a wealth of stunning scenery, serene vistas, beaches, hiking, wildlife, history and rustic campgrounds.
Visit for a day to hike and kayak, or bring camping equipment and stay for a few days to fully appreciate the serenity of these gorgeous islands.
Channel Islands National Park
www.nps.gov/chis/index.htm
Visitor Information: 805-658-5730
Camping reservations: 877-444-6777 www.recreation.gov

For our first trip to the islands, a full-day excursion gave us plenty of time to enjoy the boat ride over sparkling waters, a tour of historic Scorpion Ranch with its artifacts of farming and ranching life in the 1800s and 1900s, a hike up the Cavern Point Loop trail for breathtaking views of the ocean and island, and a detour through the campsite (including a pit stop and water refills). The cobblestone beach at Scorpion Anchorage was a restful delight after a long hike in the sun. We waded, snacked and the kids even caught a glimpse of a rare native inhabitant, the Island fox. This little taste was enough to whet our appetites for more—a return trip is definitely on the menu!

About the Islands
Five islands comprise the park—Anacapa, Santa Cruz, Santa Rosa, San Miguel and Santa Barbara—each with its own unique natural features. Home to 2,000 plant and animal species (145 are found nowhere else in the world), the park is open year-round. Two visitor's centers in Ventura and Santa Barbara are open daily (except Thanksgiving and Christmas).
Be advised: There are no amenities on the islands except for restrooms and potable water at some campsites; cell phone service is very limited. Bring your own food, water (you can refill on the island), sunscreen, etc. and pack out everything you bring in.

Getting There
Take a plane from Camarillo or public boat from the mainland. Island Packers offers boat transportation departing from Ventura and Channel Islands (Oxnard) Harbors. Full and half-day trips are available.
The boat ride gives you an up-close view of pods of Common Dolphins racing the boat and leaping through its wake. You'll also see sea lions, sea birds and if you're lucky, any of several species of whales, including gray, blue, humpback and orcas.

Channel Islands Aviation
305 Durley Ave., Camarillo
www.flycia.com; 805-987-1301

Island Packers
1691 Spinnaker Dr., Ventura
www.islandpackers.com
805-642-1393

What to Do
Picnicking, hiking, kayaking through the sea caves, diving, snorkeling in the kelp forests, fishing, whale watching excursions, surfing and tidepooling are choice activities. Park Rangers and docents lead guided tours and hikes; evening programs and educational excursions are available. Download hiking maps and Junior Ranger program guides from the park website. Find organized activity courses and events, or rent kayaks and equipment from these authorized vendors: www.nps.gov/chis/parkmgmt/visitor-services-list.htm.

Overnight Camping
This is a perfect excuse to unplug for a day (or two or three)! Backcountry camping is available on Santa Cruz Island; Santa Rosa offers seasonal beach camping. Many of the islands have primitive campsites with a range of natural highlights and features. There's no transportation available on the islands, so be prepared to carry all your equipment to the campsite. Reservations are required: $15 per-night fee.
If you'd rather camp on the mainland, Lake Casitas Recreation Area, 16 miles north of Ventura Harbor, has 400 campsites, along with fishing and boating, biking, hiking, special events and a general store. During summer months, families can cool off at the onsite water park, complete with a lazy river, slides and sprayground. www.casitaswater.org.
---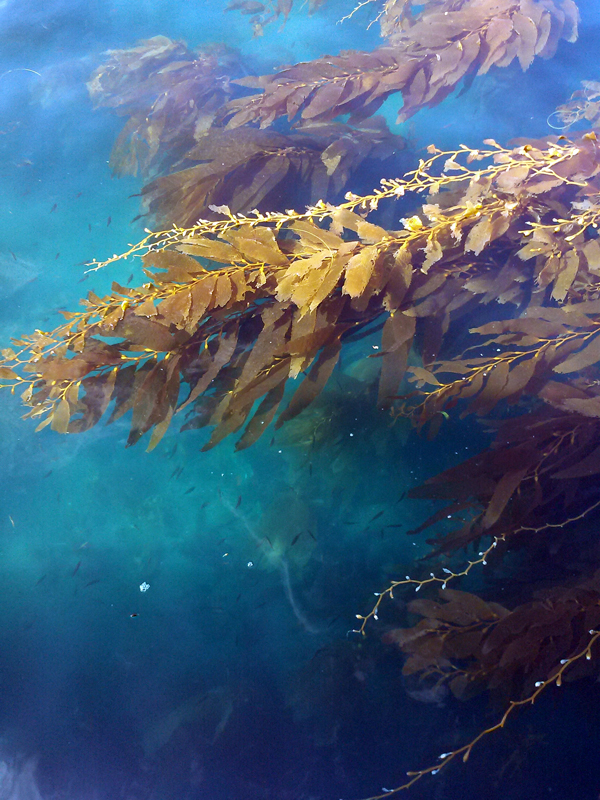 Island of the Blue Dolphins
Fact or Fiction?
Based on the true story of the Lone Woman of San Nicolas Island, this classic young adult novel is often required reading for fourth and fifth graders. This intriguing story captures the solitary life of a young girl, who lived alone for 18 years after sea otter hunters decimated the native Nicoleño tribe in 1814. While Scott O'Dell's novel paints a romanticized portrait of her life, she remains a fascinating, if tragic, historical figure. Recent archaeological explorations have revealed more than Nicoleño artifacts and, after removing one million pounds of sand, the cave where the Lone Woman is believed to have lived. Read about the excavation here: sbseasons.com/blog/the-lone-woman-of-san-nicolas-island.
---
------------
Kirsten Flournoy looks forward to her next magical trip to the Channel Islands. Photos by the author.