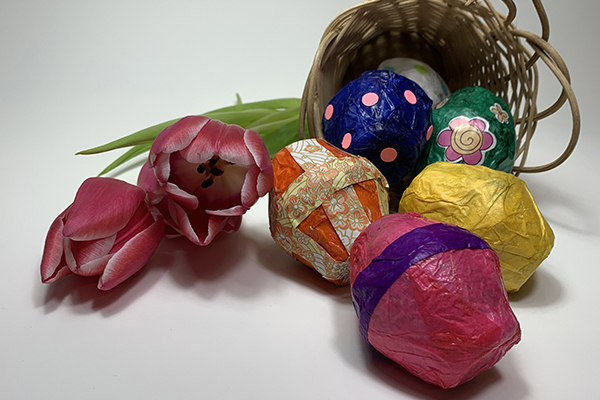 Combining Easter fun and environmental awareness in honor of Earth Day is a win-win in our eyes. Here are instructions to make DIY Easter "eggs"— a fun and clever way to wrap and hide treats for your own egg hunt—or to give as gifts to classmates, friends and neighbors. The kids will have so much fun getting creative with colored tissue, glue, stickers and washi tape. This project is also perfect for families who want an alternative to using plastic eggs.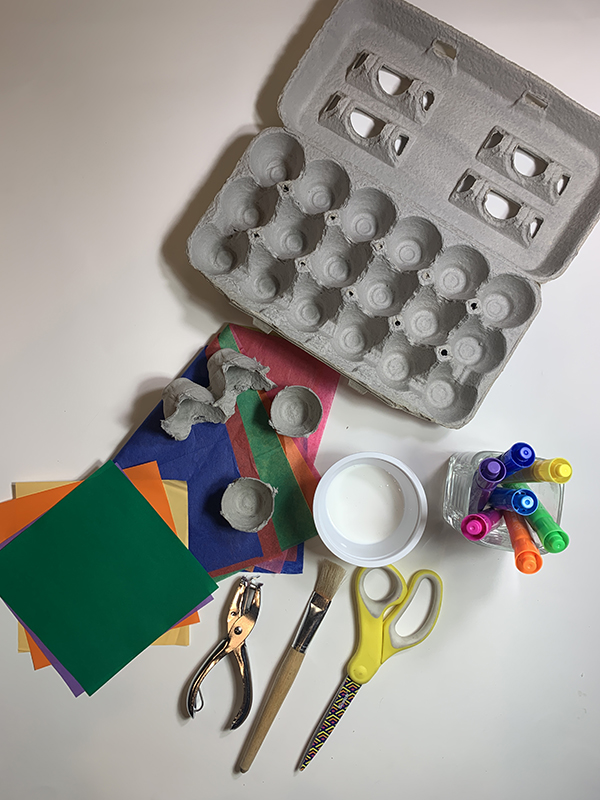 SUPPLIES
Something to cover the workspace
Paper egg carton (a one-dozen carton will make up to six "eggs")
Treats, coins or notes to put inside
Masking tape
Paintbrush
Mod Podge or white glue watered down (two parts glue; one part water)
Brightly colored or patterned tissue paper*
Stickers, colored paper or washi tape
Hole punch
Colored paper
DIRECTIONS
Cut two egg cups from the bottom of the egg carton. Cut the edges so that they are even.


Put chosen items/treats inside one of the cups.


Tape the two cups together with a bit of masking tape.


Paint Mod Podge over the "egg" in sections, adding pieces of colored tissue paper as you go. Cover the entire egg with tissue.


Allow to dry.


Decorate the eggs with washi tape, stickers, additional strips of tissue paper or hole-punched colored paper.
*Note: Having young children tear pieces of colored tissue paper and glue them onto the eggs helps strengthen pincer grasp and hand-eye coordination—important fine motor skills that support handwriting development.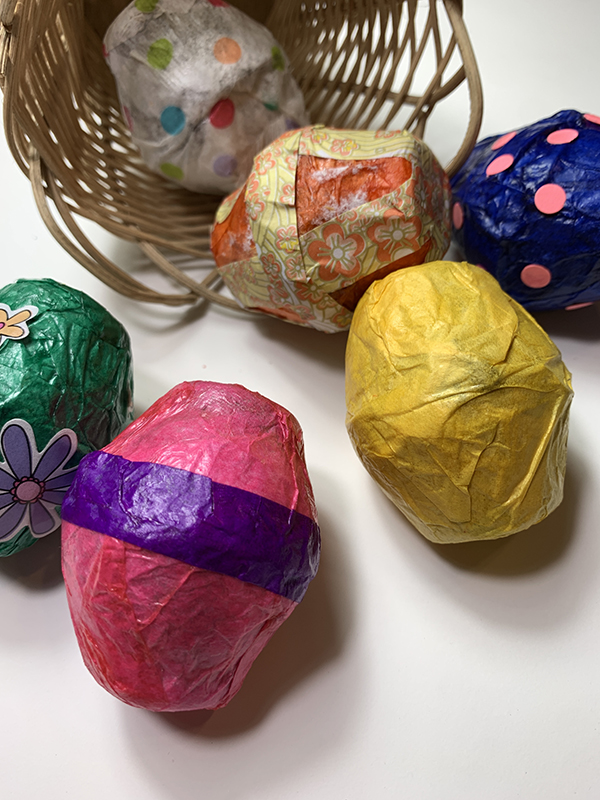 Alyssa Navapanich is an award-winning art educator who teaches art to elementary school kids in East San Diego County.
_______________