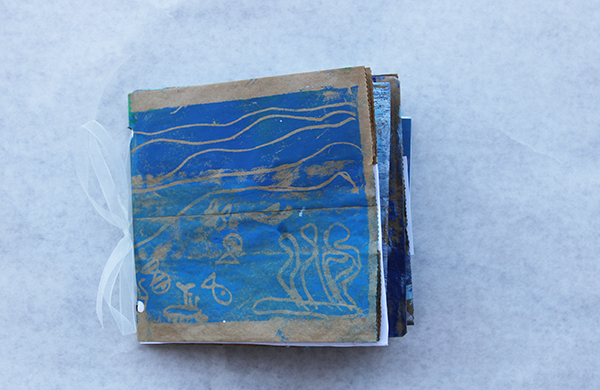 Create a unique memory book to save special keepsakes and photos—and to reminisce about all the fun you had this summer!

Discussion Points for Parents/Teachers

Talk about your favorite summer memories.
What types of things can you keep in the pages/pockets of your book?
Discuss turning found and recycled objects into art.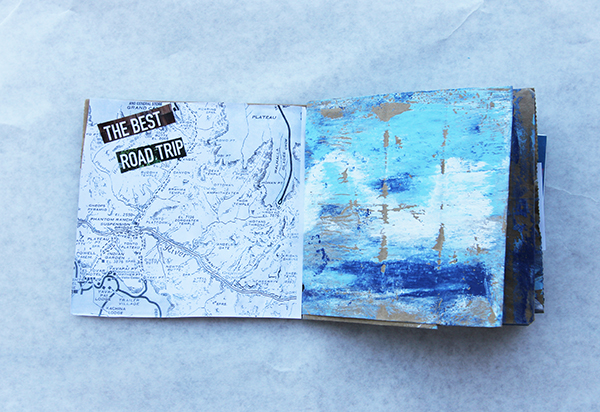 Supplies

Mat to cover work area
4-6 paper lunch bags
Paint (your favorite colors) & paintbrush
Hole punch or stapler
Scissors
Ribbon or string
Collage items from summer trips/activities
Ticket stubs
Maps
Bookmarks
Receipts
Photos
Postcards
Colorful paper scraps
White glue
Washi tape/colored tape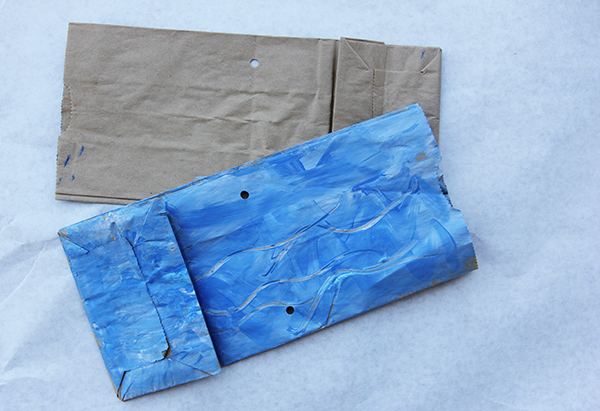 Directions

If desired, paint both sides of the bags and allow to dry. Or, leave the bags plain.
Fold each bag in half to create a crease.
Stack the bags on top of each other. Make sure the open ends are on opposite sides to prevent one side of the book being more bulky than the other.
Punch two holes on the center crease of each bag, making sure the bags line up evenly. (Or, staple the bags together in the crease.)
Run a piece of ribbon or string through the holes and tie together on the outside "binding."
Decorate pages with collage items, photos and Washi tape.
The open bag ends make great pockets to hold items (secure closed with a paper clip).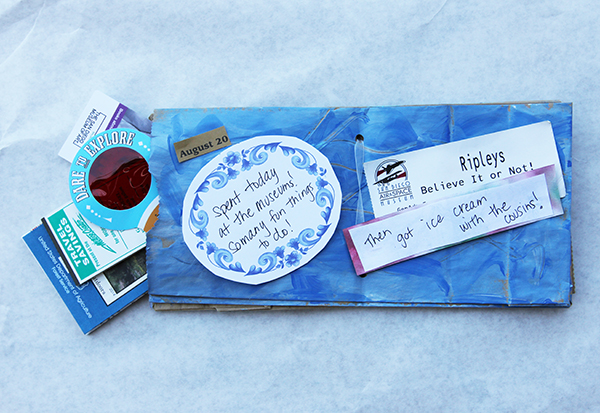 Note:
Some pages will have the bottom bag fold on them. Either secure the fold down and place items over it, or use the fold to tuck keepsakes inside.

Other ideas:

Make a book for poems or stories. Include poems/stories you like (or write your own) and create cardstock characters to tuck inside the bag openings for creative play.
Make a book for nature collections. Collect items from a nature walk (nothing picked off a plant—only things found on the ground such as leaves, sticks or flower petals).
Make a family book. Dedicated a page to each family member; include a photo and tuck their favorite recipe, story or memories inside the bag openings.
-----------------------------
Alyssa Navapanich is an art enthusiast who teaches art to elementary school kids in North County.