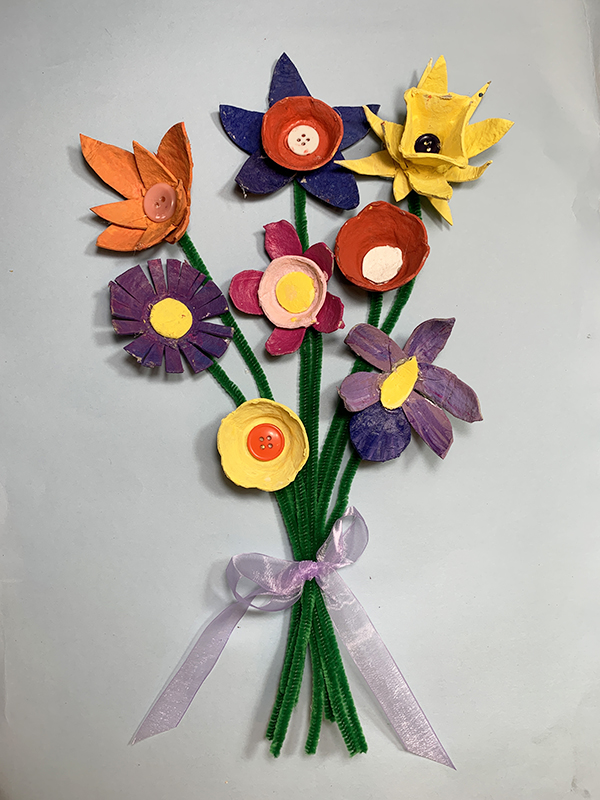 Turning trash into treasure is not only fun, it's great for the planet. You'll love this recycled art project that transforms a paper egg carton into a beautiful bouquet of flowers—perfect for spring décor, Mother's Day (May) or a birthday gift. Instructions below explain how to mount your bouquet for a wall hanging. An alternative is to make the flowers to display in a vase by attaching flowers to bamboo skewers (painted green).
We'd love to see your crafty creations! Post them on IG, tag us @sandiegofamilymagazine and use #ShareSanDiegoFamily for a chance to be featured.
SUPPLIES
Cover for workspace
Scissors
Paper (aka cardboard) egg cartons
Acrylic paint
Hot glue gun
Buttons
Green paper or chenille stems
Canvas or cardboard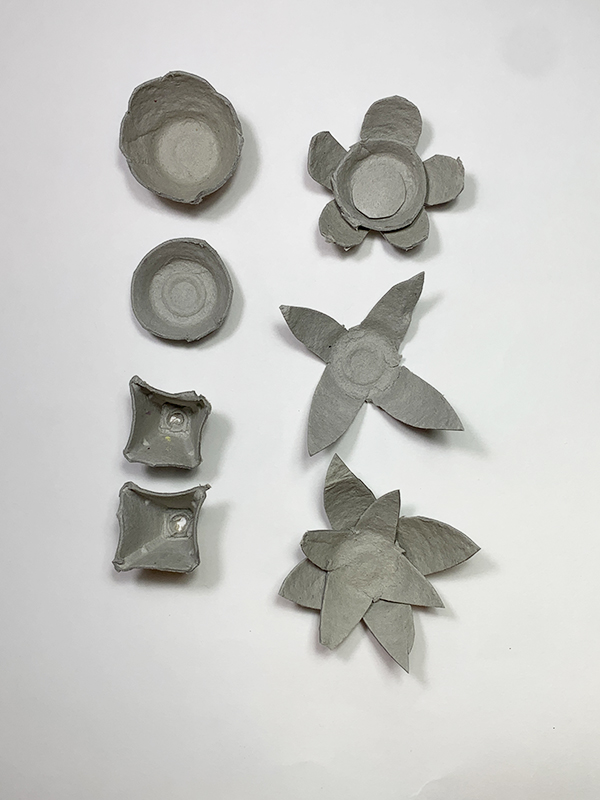 DIRECTIONS
Cut egg carton cups apart and into different shapes to make a variety of flowers:
For flowers with rounded or pointed petals, snip down the sides of an egg cup to the base, then round or make a point on each section to create the petals. You can stack "cups" together to create a flower with more petals.


For button-type flowers, cut the cup down until it's about ½ inch deep, then cut a smaller circle to attach to the center.


For daisy-type flowers, fringe edges to create lots of petals.


For bell-shaped flowers, use the center dividers of the egg carton, keeping them as elongated as possible.


Create flower centers with buttons or by experimenting with a variety of smaller shapes.
Paint the flowers and centers in colors of your choice.


Allow to dry.


Assemble flowers using hot glue.


Arrange flowers in a bouquet on a canvas or piece of cardboard; add stems and bend as desired.


Glue everything into place.


Hang up and enjoy or give as a gift to a loved one.


Alyssa Navapanich is an award-winning art educator who teaches art to elementary school kids in East San Diego County.
–––––––––––––