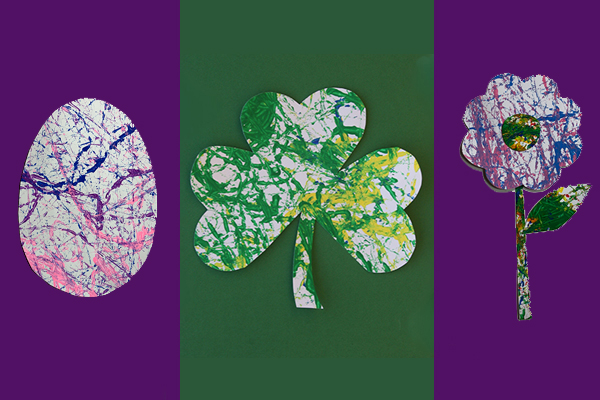 Marble painting is a great art project that encourages eye-hand coordination and muscle control. It's fun to experiment with different colors and designs and it's easy to adapt the project to any holiday or season. Here Alyssa shares a shamrock for St. Patrick's Day, flowers for Spring and an egg for Easter. Bonus: Kids love marble painting!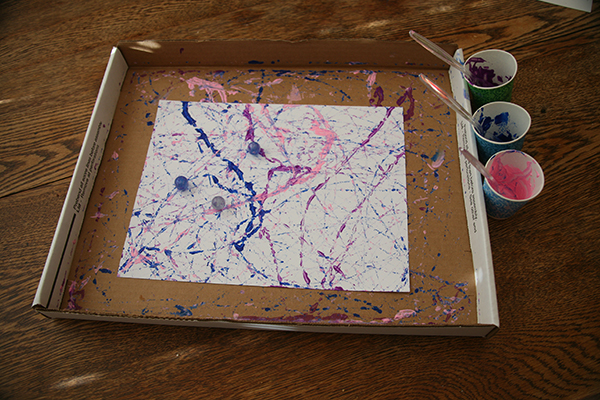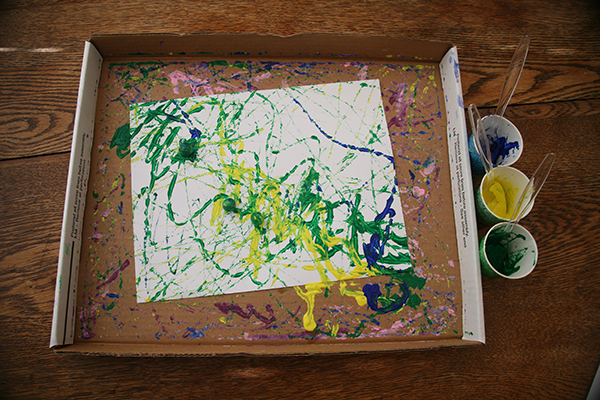 Supplies
Shallow box, plastic tray or cake pan (note: stores like Costco have great box options)
Cardstock or construction paper that fits flat into bottom of box/tray (8 x 11 or larger)
Tempera paint (your color choice)
Small cups (one for each paint color)
Plastic spoons (one for each color)
Marbles (1–2 for each color)
Scissors
Glue
Optional items
Larger plastic balls, such as bouncy balls
Tape
Plastic wrap to go around box (if you're concerned about marbles coming out of the box/tray)
Directions
Place paper in the bottom of the box/tray.
Put about ¼ cup of each paint color into separate cups.
Put a marble in each cup and use a spoon to coat it with paint.
Place a paint-coated marble into the box on top of paper.
Roll the marble around in the box to create lines—side to side, top to bottom, in a circular pattern, etc.
Repeat with other colors.
Try using a different sized ball or adding more than one marble at a time.
Remove the marble(s) and add more paint as needed.
When happy with the design and amount of paint, allow paper to dry thoroughly.
Cut paper into desired shape, such as shamrocks, flowers or eggs, to make cards or decorations.
If desired, glue painted shape onto solid color background as a matte.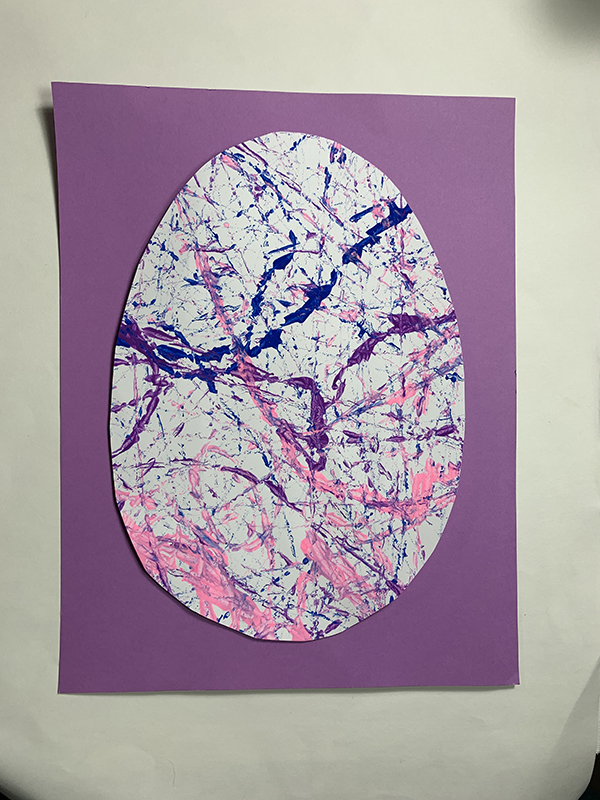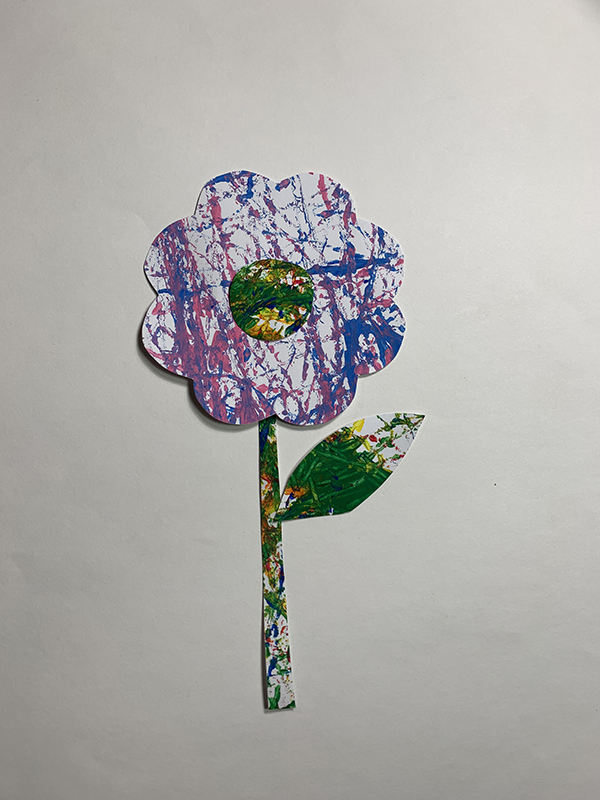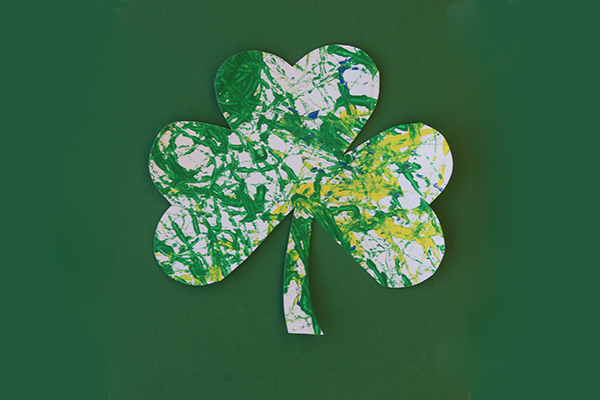 More to Learn
As kids practice tipping the box left, right, forward and back, experiment and ask questions like:
What happens when we add more than one marble?
What happens when the marbles roll faster or slower?
What happens if the ball is larger?
Will colors mix? How?
Alyssa Navapanich is a nationally recognized and award-winning art educator who teaches art to elementary school kids in East County.
____________