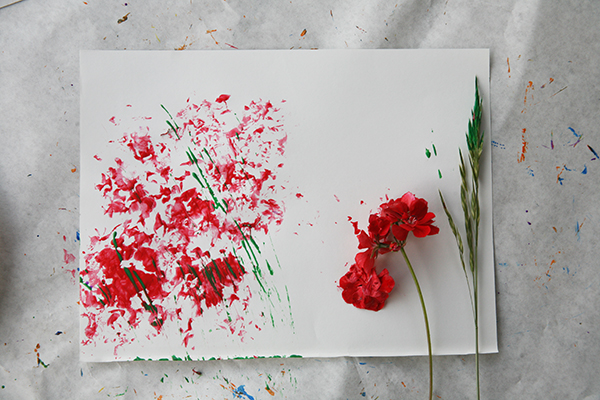 Create beautiful outdoor art using homemade paintbrushes from plants and items found in nature.

Tips for Teachers/Parents
Teach children to respect living plants and only use found or discarded flowers and plants for this project. I save pulled weeds or clippings when doing yard work. Stems and flowers from a bouquet that has begun to droop are also great for this project.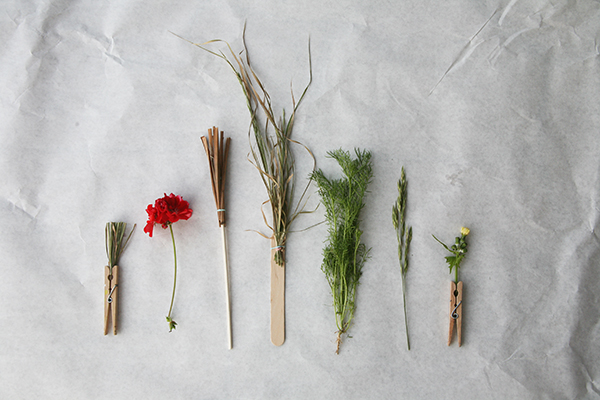 Supplies
Newsprint, paper grocery bag or placemat to cover workspace
Discarded plants: leaves, flowers and/or grass (Be sure plants are not poisonous and don't have thorns.)
Chopsticks, old paintbrush handles, craft sticks, twigs or clothespins
String or rubber bands to hold materials to the "handle"
Scissors
White construction paper or cardstock
Tempera paint in bright colors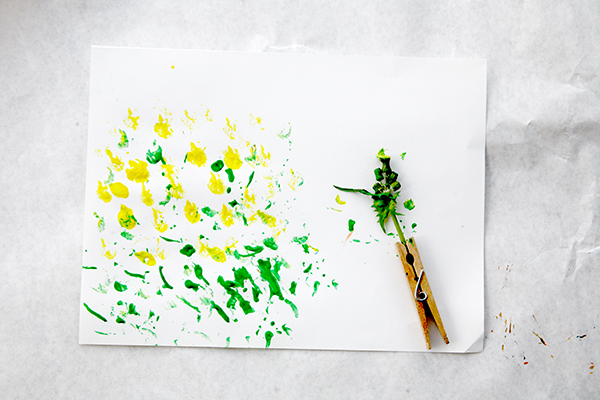 Directions
Gather together several types of discarded leaves, flowers and grass
Attach a bundle of discarded plants to the paintbrush "handle" of your choice with string or a rubber band. Or clip the bundle with a clothespin. (See first photo.)
If your flowers or grasses have sturdy stems, use them without adding a handle—just hold them by the stem ends.
Trim the plants, if desired, to shorten or use them long and then trim them shorter.
Using tempera paint, paint a picture. It can be abstract texture or try painting as if using regular paintbrushes.
If using flowers, make flower prints by gently pressing the flower into paint and then onto the paper.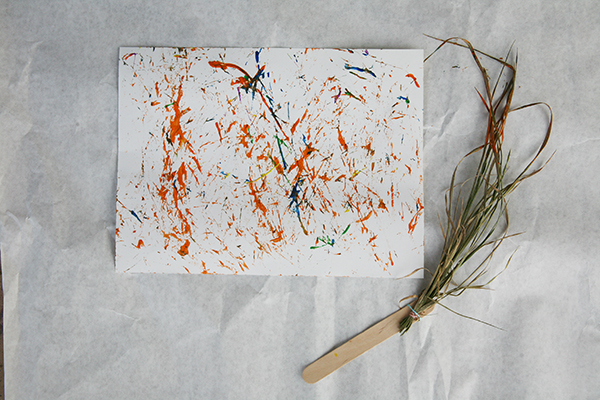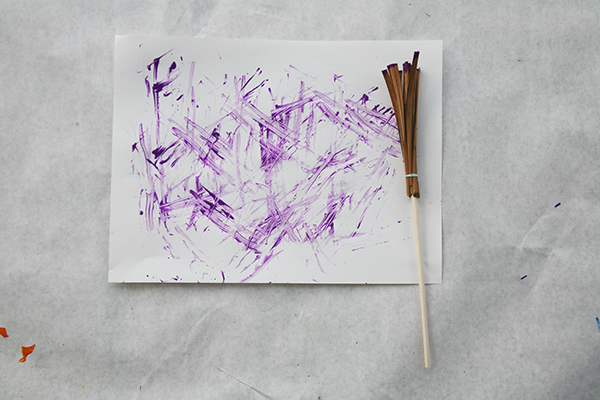 ----------------------
Alyssa Navapanich is a nationally recognized art educator who teaches art to elementary school kids in East San Diego County. She is the author of San Diego Family Magazine's "Art with Alyssa" column.