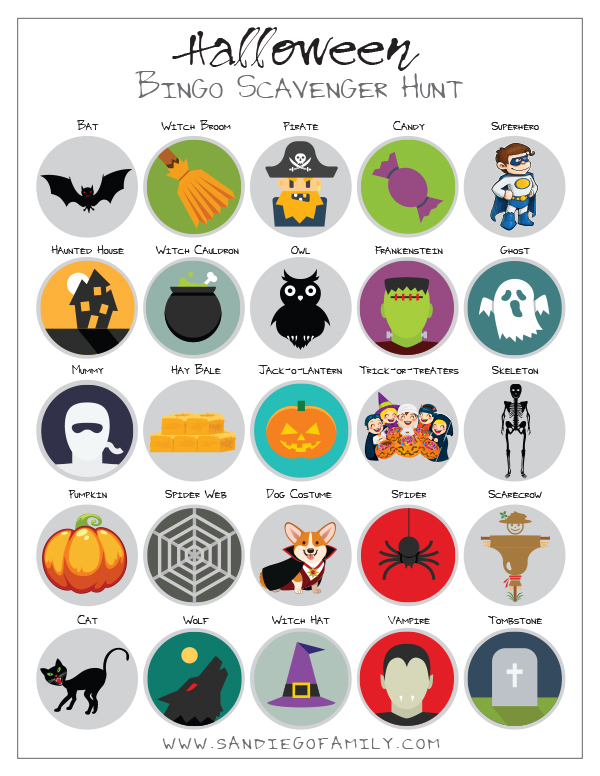 It's not bingo, and it's not a traditional scavenger hunt, it's a Halloween bingo scavenger hunt! Get the kids together for a Halloween party and walk (or drive) the neighborhood, looking at Halloween decorations. The first person to find five items in a row, wins! Completed rows can be horizontal, vertical or diagonal. Can be done with your family or a group of friends or neighbors. Super easy, so fun – and gets the kids off their phones.
We are offering the game to you as a free printable because we love our readers and followers. Happy Halloween!
Concept by Lisa Gipson. Designed by Rik Thiesfeld, exclusively for San Diego Family Magazine. For personal use only. All rights reserved.
_________