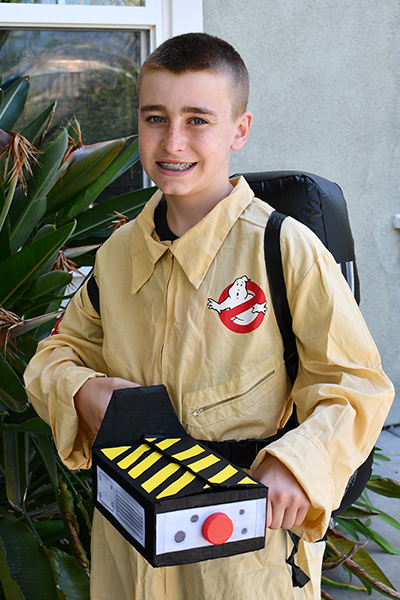 With next year's premiere of "Ghostbusters: Afterlife" (March 2021) why not have a little Ghostbusters fun making ghost traps? This recyclable project requires toilet paper tubes and shipping boxes (you probably have plenty of both). With our free printable control panels (below) and some fun paper-mache, kids will be ready to grab a sibling or parent and hunt some ghosts!
Supplies
A small shipping box (we used a #10 box from International Paper)
A small utility knife or heavy-duty scissors
Toilet paper tube
Masking or painter's tape
I cup flour
2 cups warm water
Newspaper or printer paper, torn in 1" strips
Black craft paint (and paintbrush) OR black spray paint
Yellow tape or 1" strips of yellow paper
Craft glue
Control panel (printable pdf below)
Optional: drink bottle caps
Note: Plan ahead! 24 hours of drying time is required after Step 5.
Directions
Open the top of the box and remove one of the two shorter, smaller lid panels. Do not discard.


Place the rectangle panel, centered vertically, against the opposite side of the box. Mark the width and draw a line on each side from the mark to the bottom corner where the lid attaches to the box. Cut off these two triangles and discard. Tape the rectangle panel to the interior of that side of the box.


Tape the toilet paper tube to that same side to form a handle.


Prepare paper-mache: Whisk together flour and warm water until there are no lumps.


Dip newspaper strips into the mixture and remove excess liquid. Cover the bottom interior, bottom exterior, and handle with paper-mache; cover all seams.


Let dry for 24 hours.


Paint the box black, inside and out.


Cover the top cover of the box with diagonal strips of yellow tape or paper.


Cut out the control panels print (from pdf below) and glue on to sides of the box.


Glue on bottle caps as controls.
Grab a friend and go hunt some ghosts. Watch out for Slimer!
__________
Emily Dolton is a local artist and mom of two boys.
Print our control panels for the ghost trap or draw your own on paper. Embellish with bottle caps to look like dials.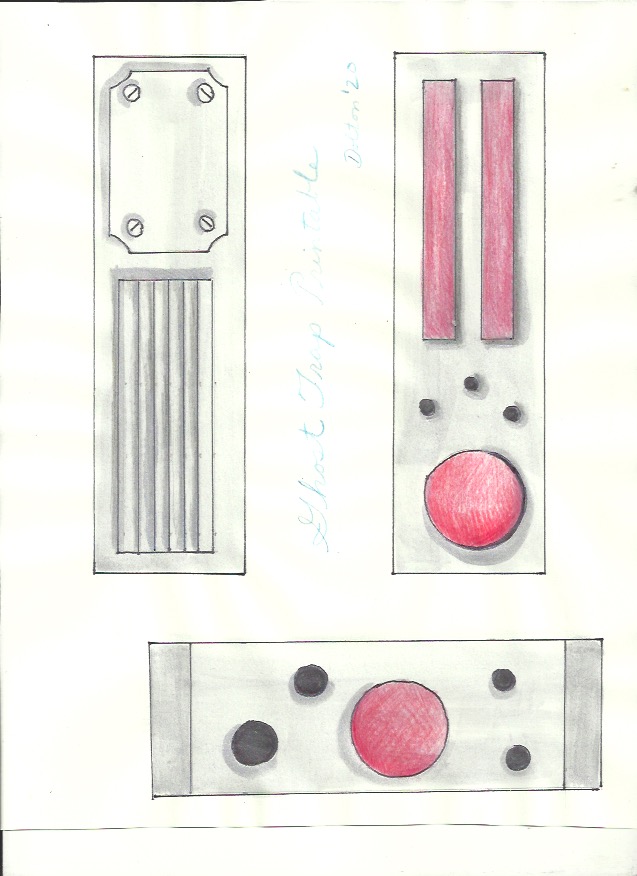 __________