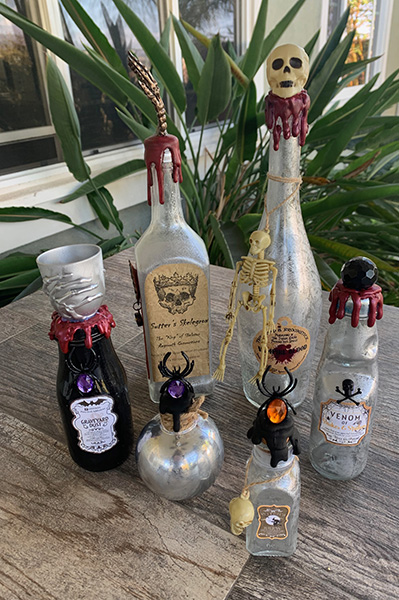 If you're into decorating for Halloween, making potion bottles is a fun project to do with the family or at a Halloween party. The Harry Potter-inspired bottles can be crafted into spooky (or not-so-spooky) props to decorate the house or patio or even to include in a "Boo Your Neighbors" activity. Local artist, Emily Dolton, first made potion bottles for us when we hosted a Harry Potter movie night for the Special Needs Resource Foundation of San Diego a few years ago. It has become a favorite project for some of our families.
This DIY Halloween craft project repurposes old bottles, embellishments and costume jewelry that might be headed for the trash or recycling bin. Read below for tips and instructions.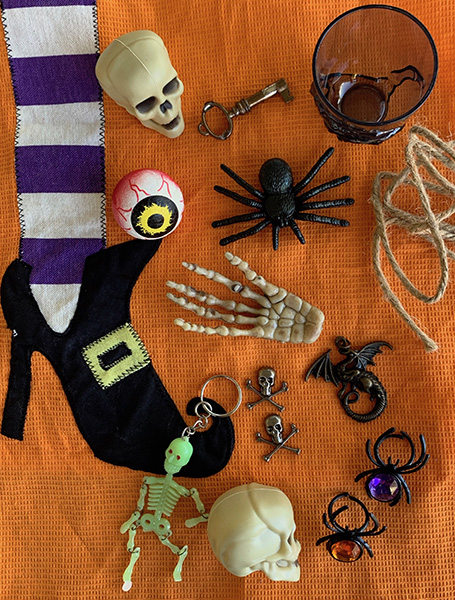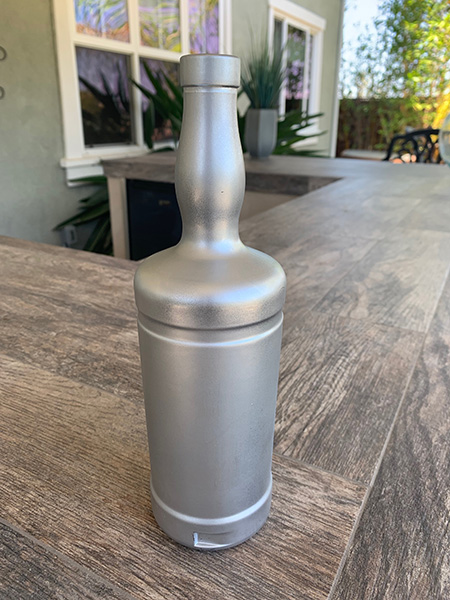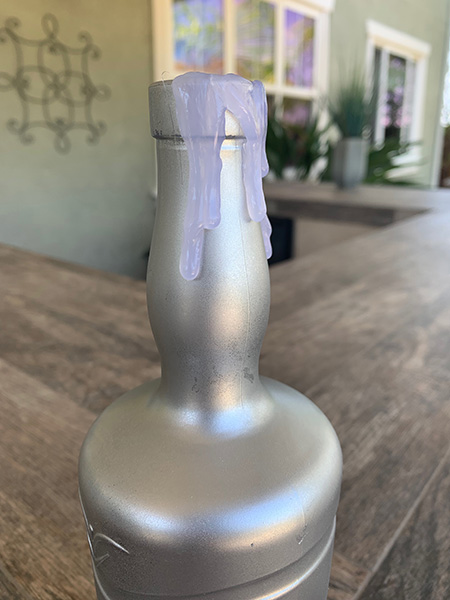 MATERIALS
Empty spice, wine, oil or liquor bottles (anything with a unique shape), carefully and thoroughly washed
Silver, black, red spray paint
Printed potion labels (see free pdf below)
Hot glue gun and glue
Embellishments such as old beads, costume jewelry, dice, twine
Small skeletons, skulls, eyeballs (check your local dollar store)
Black or red acrylic paint
Paintbrush
*Note: Parent supervision needed when using hot glue guns.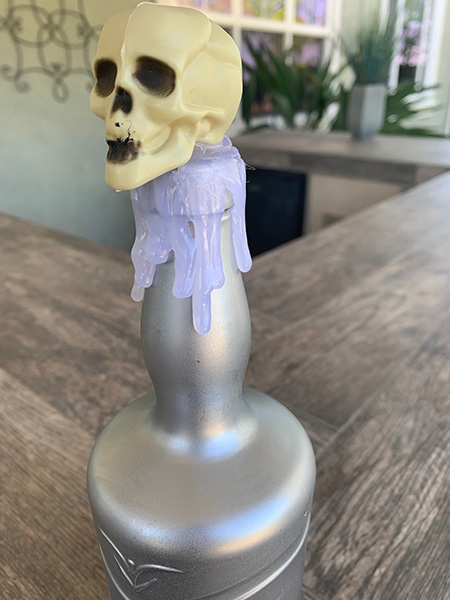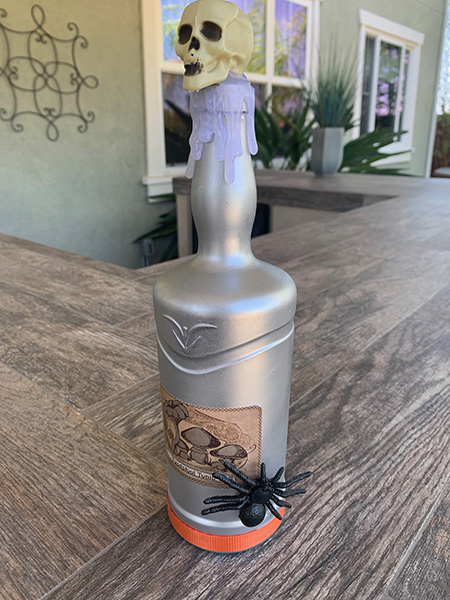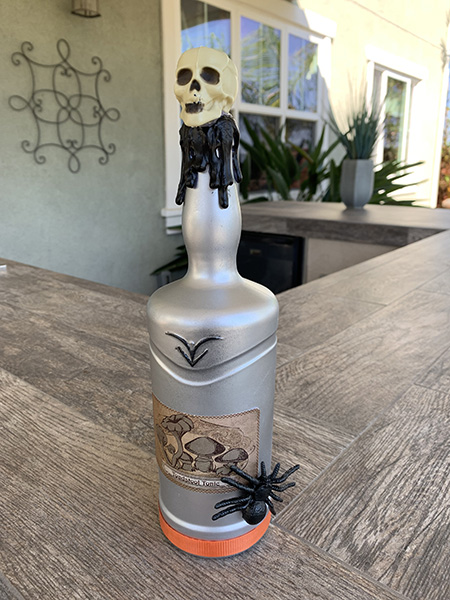 DIRECTIONS
Be sure to carefully and thoroughly wash and dry the empty bottles you've chosen for the project.
Spray paint each bottle in desired spooky color(s); allow to dry.
Meanwhile, print the free, printable potion labels below.
Use hot glue to attach labels and other embellishments onto dry bottles. Be creative!
Add a bunch of hot glue around the top of the bottles, and sort of push more down the side of the rim (with the glue gun) so looks like dripping wax. Be sure to stagger the lengths of the hot glue drips. Allow to dry.
Using acrylic paint and a brush, paint the (dried) excess glue at the top in black, red or your choice or color.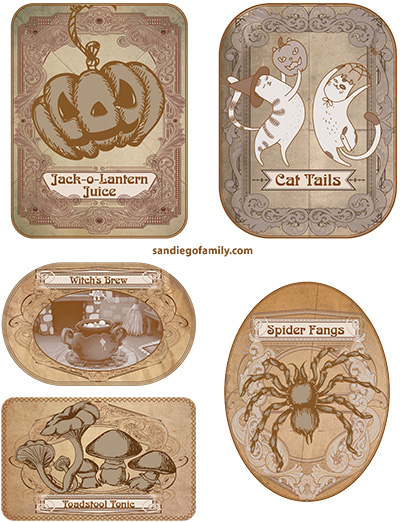 Click image to download pdf and print these awesome labels for free.
Created by the San Diego Family Magazine staff. Photos provided by Michele Hancock.
____________