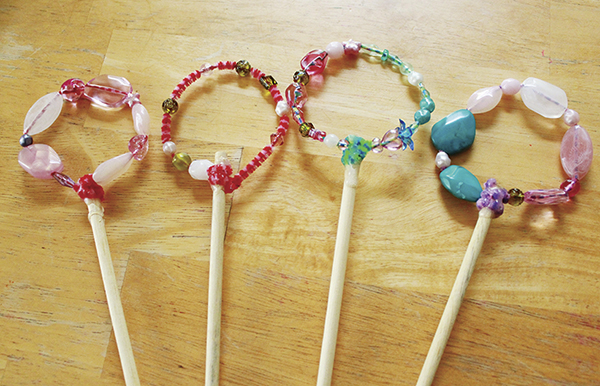 Beaded Bubble Wands
Here's a fun summer art project by Jean Van't Hul. Kids will love designing their own beaded bubble wands! This also makes a great party or play-date activity.

Materials
Pipe cleaners
Small wooden dowels (or cut a long one into sections)
Assorted beads
Hot glue gun
Bubble solution

Instructions
1. Twist one end of a pipe cleaner around the tip of a dowel.

2. Thread beads along the pipe cleaner, leaving an inch or so clear.

3. Bend the beaded pipe cleaner into a loop and twist the end around the dowel. Add a dab of glue from the hot glue gun to help hold the pipe cleaner in place.

4. Dip the beaded bubble wand into bubble solution and wave it through the air to make magical bubbles.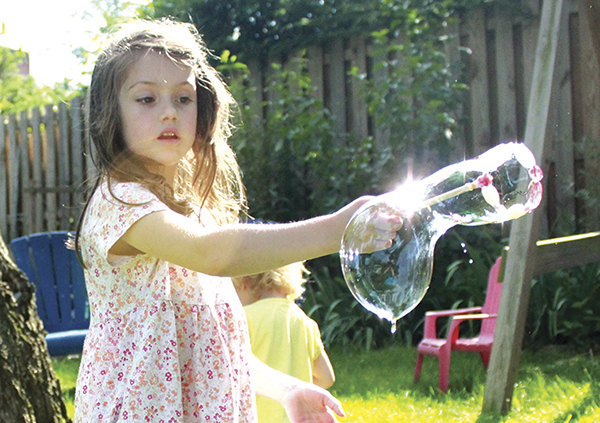 ----------
Reprinted from The Artful Year (copyright 2015) by arrangement with Roost Books, an imprint of Shambhala Publications Inc. www.roostbooks.com