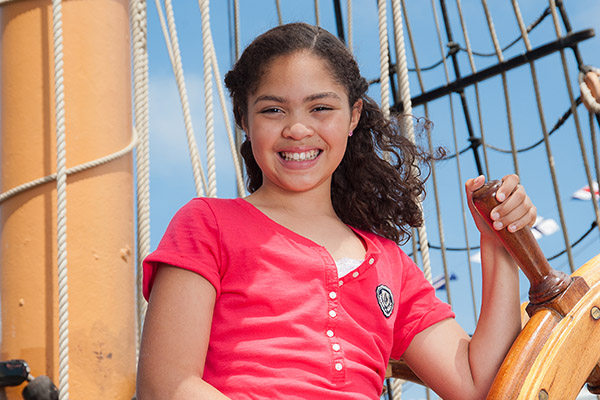 Educational activities that keep kids engaged
How can parents engage a child's mind and interests while still having fun? Embark on "field trips" that spark meaningful conversations about interesting topics. Here are 18 experiential learning opportunities in San Diego. It's what we consider the best of both education and entertainment, featuring adventures in STEM, culture and history and more.
ADVENTURES IN STEM
Birch Aquarium features 60+ marine life habitats and showcases research by Scripps Oceanography scientists on climate, earth and ocean science. Learn all about their newest tenants, the Little Blue Penguins, see what's happening in the Giant Kelp Forest and get close to sea stars, anemones and more at Tidepool Plaza. http://aquarium.ucsd.edu
Discover fascinating facts about tornados, electricity, microorganisms and outer space, and watch a film under the Giant Dome IMAX Theater at Fleet Science Center. www.fleetscience.org
Bring history (and STEM) to life with an audio tour aboard one of America's longest-serving aircraft carriers—the USS Midway. Climb into cockpits, test flight simulators, and chat with one of the Midway's volunteer docents, who love to share personal stories and military knowledge. www.midway.org
Climb aboard a historic fleet of steamboats, submarines and sailing ships—including the iconic Star of India—at the Maritime Museum. Don't miss the most recent exhibit (all about sea monsters!) and super cool on-the-water adventures. www.SDmaritime.org
Enjoy a unique collection of air and spacecraft and explore interactive flight simulators at the San Diego Air & Space Museum. Ask about the Little Engineers program for ages 2–5. www.sandiegoairandspace.org
Discover the junction of imagination and engineering at the San Diego Model Railroad Museum. Experience San Diego's railway history brought to life through fascinating scale model exhibits. Kids ages 12 and under now get free admission every day! www.sdmrm.org
OUTDOOR ADVENTURES
San Elijo Lagoon Ecological Reserve is one of San Diego County's largest wetlands (979 acres). Discover more than seven miles of trails (some ADA-accessible) that now connect to Annie's Canyon Trail—a popular quarter-mile loop through sandstone walls that offers epic coastal views from the summit.

Start your adventure at the San Elijo Nature Center, where kids can meet live animal ambassadors, attend ranger-led workshops, and learn about their TRACK Trail scavenger hunt. Kids who complete the activities at San Elijo can take the Junior Ranger oath and receive a badge! Free programs, such as Family Fun Days, are held monthly. Learn more at www.sdparks.org.
Learn about the Junior Ranger Programs, designed for kids ages 5 to 12, offered at Cabrillo National Monument, South Carlsbad State Beach, San Elijo State Beach and Torrey Pines State Natural Reserve. Old Town San Diego State Historic Park offers a fun, educational scavenger hunt that can be downloaded at www.parks.ca.gov/?page_id=30262.
There are seven San Diego County Parks that offer the TRACK Trail program in partnership with Kids in Parks, whose mission is to encourage kids to get unplugged and spend time outdoors. Hike through participating parks, learn about local birds, animals, trees, plants and go on a nature hide & seek. Kids can win prizes when they track their adventures! Learn more at www.kidsinparks.com.

Local parks with TRACK Trail programs:
Guajome Regional Park (Oceanside)
San Elijo Lagoon Ecological Reserve (Cardiff)
San Dieguito County Park (Del Mar)
Felicita County Park (Escondido)
Lindo Lake County Park (Lakeside)
Louis A. Stelzer County Park (Lakeside)
Lake Morena County Park (Campo)
ADVENTURES IN CULTURE AND HISTORY
Old Town is San Diego's birthplace and a celebrated historic hub. Visit the Mason Street Schoolhouse, San Diego's first public school built in 1865, or stroll through Old Town San Diego State Historic Park where you'll find museums, shops and cultural sites. Presidio Park, the original site of Mission San Diego de Alcala, is also worth a visit.
Learn about Japanese culture at the Japanese Friendship Garden, which features koi ponds, waterfalls, bonsai, rock gardens and exhibits. Don't miss the Cherry Blossom Festival in March. www.niwa.org
Rancho Guajome Adobe in Vista offers self-guided and guided tours of the 28-room 1850s adobe hacienda, which is listed in the National Register of Historic Places. The museum is open Wednesday through Sunday. Find more information at www.sdparks.org.
Weekend lawn programs at the House of Pacific Relations International Cottages (Balboa Park) are back. Attendees can learn about different countries each month. Programs may include music, dance, food, traditional attire, arts and crafts. Check the schedule at www.sdhpr.org/lp.html.
Take your family on a walk along Martin Luther King Jr. Promenade (on Harbor Blvd. downtown), read the plaques featuring MLK Jr.'s quotes and let them be a springboard for interesting, compelling conversations.
Be sure to see what's happening at the San Diego History Center in Balboa Park, which often hosts kid-friendly programs and events. www.sandiegohistory.org
Be a nighttime explorer during Nat at Night! The San Diego Natural History Museum in Balboa Park is open until 10 pm on the third Friday of every month and every Friday between May 26 and Sept. 4. Enjoy half-price admission after 5 pm, a rooftop patio for views and refreshments, and interesting museum exhibits. Learn more at www.sdnhm.org.
MORE IDEAS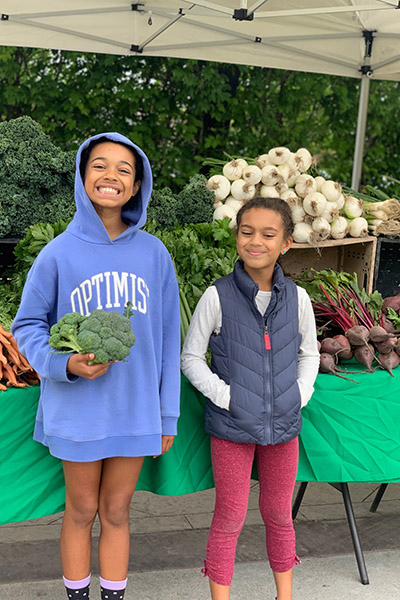 Most people probably don't consider a visit to a Farmers Market educational, but it's a cornucopia of learning opportunities. Food and color identification, nutrition, counting and more. Allow them to make their own purchase (preferably produce), so they can budget and count change. The more you involve kids in the discovery and shopping process, the more they learn. Be sure to point out the importance of supporting local farms as well. Find a market in your neighborhood at www.sdfarmbureau.org/farmers-market. Photo credit: @PGishParenting
Don't forget about free summer reading programs from June to August. Visit your local library to discover how kids can earn museum passes and more. Barnes & Noble and Scholastic offer kid-friendly digital reading environments and incentives. Learn more at www.sandiegofamily.com/for-the-kids/summer-reading-programs/summer-reading-programs.
Related Articles:
8 Fun Places that Expose Kids to STEM Learning
www.sandiegofamily.com/things-to-do/out-about/expose-kids-to-stem-learning 
9 Ocean Animal Adventures in San Diego and Beyond
www.sandiegofamily.com/things-to-do/out-about/9-ocean-animal-adventures-in-san-diego-and-beyond
Lisa Gipson is the managing editor of San Diego Family Magazine.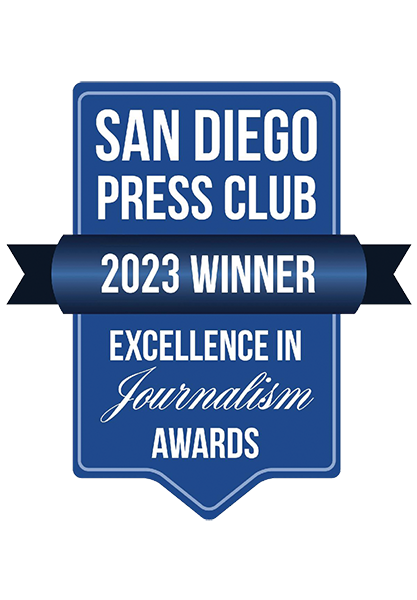 This article won an award from San Diego Press Club! Lisa Gipson won third place in the Education category. See all of San Diego Family's awards HERE.
____________