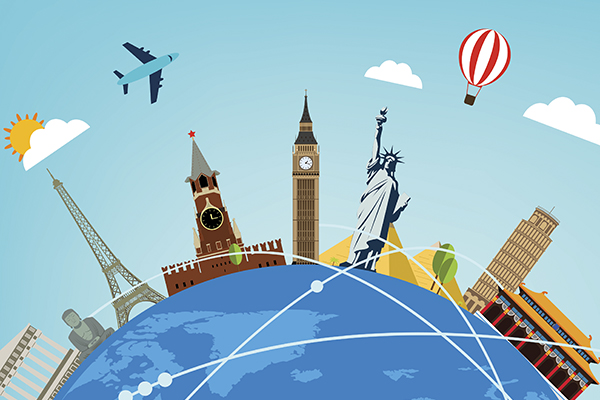 Meaningful, experiential learning opportunities for kids and families are everywhere. No need to wait for a class field trip — take the family to one of these local spots or take a memorable day trip beyond San Diego County. Here are eight fun places that support STEM (science, technology, engineering and math) learning. We call them micro-adventures!
Missed our article about day and weekend trips that teach kids about art, culture and history? Find it at www.sandiegofamily.com/things-to-do/out-about/2144.
La Brea Tar Pits & Museum
Los Angeles, CA
Visit this active dig site to learn how animals became trapped in the tar, and how scientists are using those fossils to learn more about our planet's last ice age. Kids will love the tar pull, where they can see what it's really like to be stuck in tar—without getting sticky. Catch a 3D film or live multimedia show to really explore the work done here. Step into the museum to see full skeletal displays of ice age land mammals like the mammoth or sabertooth cat. Guests can also visit the Fossil Lab where paleontologists study fossils pulled from the tar.
National Park Service Junior Ranger Program
Nationwide
Take a weekend trip to Joshua Tree National Park or visit any of our country's beautiful national parks to request a Junior Ranger Booklet. Inside are activities for kids to complete while exploring the park, such as drawing and writing about what they see or picking up trash to preserve the park's beauty. Once they've completed the tasks, kids can be sworn in as Junior Rangers. Activities are free and designed for children ages 5-13, though all are welcome to participate. Learn about other national programs such as Junior Archaeologist and Junior Wilderness Explorer on the website.
Southern California Railway Museum
Perris, CA
Kids (and kids at heart) love exploring their favorite machines at this operational museum railway. Historic trains and trolleys take guests for a ride in a fun and educational loop. See electric and diesel-powered trains most weeks, or stop by on third weekends September through May to catch the steam locomotive. Exploring the grounds is free (except during special events). All-day train ride passes are available for purchase—free for kids ages 4 and under. Check the website for special events.
USS Midway
Downtown, San Diego
Come aboard for awesome STEM lessons from the flight deck to the engine room. Learn how aircraft take off and land on this floating city. See what it takes to fly the world's most advanced aircraft as you check out flight simulators, sit in cockpits and chat with real pilots. Don't miss the Power Plant Challenge, where visitors learn about the power generation required to move this behemoth. Plan to spend the day aboard—there's so much to see! Day passes are free for ages 5 and under.
San Andreas Fault Jeep Tour
Palm Springs, CA
Take the family on a special tour to see where earthquakes are born! This four-hour ride in a sturdy Jeep takes guests to see the most colorful, magnificently layered portion of the San Andreas Fault. An expert naturalist guide will explain the geological phenomena of the distorted, rugged canyons and wonders of the desert landscape. Up to 5 guests. Not recommended for children under age 6.
Maritime Museum of San Diego
Visit this historic fleet to learn about the progression of marine engineering from sail to steam to submarine. Enjoy current exhibits, exciting events and opportunities to get out on the water.
Fleet Science Center
With tons of hands-on science exhibits and a tinkering studio, this space is perfect for young explorers and their families. Find out about programs such as Junior Science Club and Young Scientists on their website.
Botanical Gardens
Learn about plant life at one of San Diego's gorgeous botanical gardens. Check out free gardens at Balboa Park and Cuyamaca College. Discover more local garden spaces for kids to explore and learn here.
Find fun DIY science projects at www.sandiegofamily.com/for-the-kids/family-science.
Anne Malinoski is a contributing writer and mother of two boys. She loves to watch them learn.
--------------