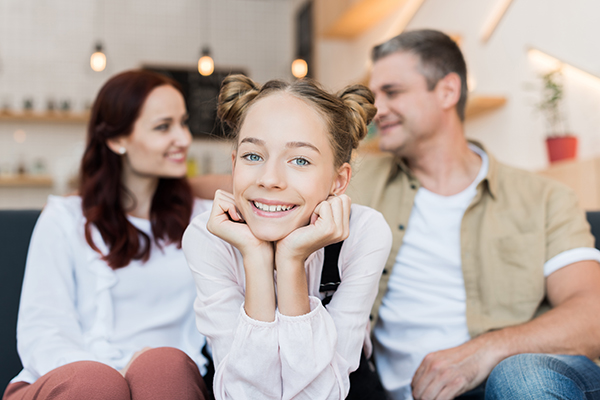 The pandemic created an undercurrent of anxiety that continues to impact families even while adjusting to working and schooling from home, wearing masks and social distancing. Combined with the uncertainty of a situation that seems to change daily, COVID-related anxiety won't be disappearing anytime soon. But parents can help kids cope by keeping tabs on anxiety and practicing healthy habits to manage family stress.
Know your child's stressors
Stressors come in many shapes and sizes and differ between children based on personality and age. Socially outgoing kids may find schooling from home stressful, while those with social anxiety might welcome the reprieve. Some kids feel anxious about online learning, while others seem to handle it with ease. For pre-teens and adolescents, spending so much time at home may prove to be stressful at a stage when self-discovery and gaining independence are signs of healthy development.
Even in the same family, siblings handle stress differently, so knowing how each child reacts under normal circumstances will help parents recognize when anxiety is rising.
Identifying anxiety in kids
The best defense against anxiety is to know how your child usually responds and notice any changes in behavior such as disruptions in eating or sleeping habits, irritability, or excessive worrying.
Dr. Hilary Bowers, founding director of Behavioral and Mental Health Services at Children's Primary Care Medical Group in San Diego, encourages parents to stay alert to changes that seem out of the ordinary.
"Are they spending more time in their rooms than before? Are they still interested in things they used to love, or have they lost their joy? With teens, notice how they're caring for themselves," Bowers says. "Are they still showering regularly or just wearing the same clothes off the floor every day?"
If you notice something of concern, ask gentle questions to get to the root cause. Use phrases that identify what you're observing without judgment or pressure. Try saying something like, "I see that you're frustrated; I get frustrated, too." Or, "I get it. I miss my friends, too."
How parents can help
Use structure to make kids feel safe. Rules and boundaries help kids feel more secure, so stay consistent and set limits. Try to stick to a predictable, but flexible family schedule and be sure to build in time for rest and fun.
Set a good example. Model healthy behaviors like getting enough sleep, eating at the table with the family, and working together to keep the household running smoothly. When kids see parents practicing simple daily routines and healthy habits, they will follow.
Weigh your words. Pay attention to the things you say most often. Are all of your conversations about what your child should be getting done, such as schoolwork or chores? Understand that in addition to managing your child's responsibilities, you're also caring for emotions and helping him feel connected to you. Communicate that you enjoy your child's company by asking him to help with something fun, like baking cookies or completing a puzzle.
Be intentional about responding to emotions. It might feel more comfortable to take the path of least resistance when stress and anxiety run high. But when parents are intentional about identifying and talking about emotions, families form stronger bonds, and anxiety dissipates. Compassion and understanding help kids learn to process and express feelings in healthy ways instead of avoiding them, causing other potential problems.
Keep kids socializing. Childhood is a time of learning how to get along with others, which is a big job. Get creative about finding ways to continue connecting kids with friends and others outside your family. Feeling like you're a part of something bigger than yourself reduces loneliness and depression.
Stay active. Take advantage of sunny San Diego weather by heading to the beach, playing at the park, hiking or just sitting in the backyard reading. Make movement non-negotiable until it becomes a habit—one that kids will thank you for later. The benefits of fresh air and exercise extend even to kids who complain that they'd rather stay home.
Manage expectations. Understand that keeping kids happy is not a realistic goal. Accept that there will be complaining and more than a few disgruntled conversations and move on.
Hug it out. Sometimes the only thing that helps is a hug. "It's really important to hug for a solid 20 to 30 seconds," says Dr. Bowers. "When you do, your heart rate slows down, happy hormones are released, you notice that you start to breathe differently, and a lightness settles in."
Limit exposure to stressors. Turn off the news when kids are around. "I'm a big fan of turning everything off," says Dr. Bowers. "Even when kids don't understand the words coming out of the TV, they understand that it's stressful by the tone of voice or their parent's response. The same goes for adult conversations. Try to have them out of earshot. A young brain processes information very differently, so try to modulate what's going in."
Respond to excessive worry with reassurance and practical help. Some kids will take things like hand washing and social distancing so seriously that it will keep them awake at night, worrying that they may have missed the mark. Offer calm reassurance and practical strategies like singing the ABCs while washing hands or making a game out of measuring six feet.
Parents can find more kid-friendly strategies in the "What to Do Guides for Kids" by Dawn Huebner. The workbook series includes titles like What to Do When You Worry Too Much and gives concrete ideas to help kids ages 6–12. "These are great workbooks!" says San Diego mom, Kelly. "We used one called What to Do When Your Brain Gets Stuck that really helped quiet my son's obsessive thoughts and worries related to the pandemic."
Dr. Bowers reminds parents that early intervention is always best. If you or your child experience symptoms of ongoing stress, anxiety or depression, contact your health care provider. "But remember," she says, "human beings are very resilient. Children who have trusted adults in their lives will continue to grow and thrive, even in difficult times."
Jody Lee Cates is a local mom and award-winning writer of the column, Parenting with Purpose.
Read Dr. Bowers' stress busters for schooling at home at www.sandiegofamily.com/resources/education-directory/how-to-help-kids-manage-stress.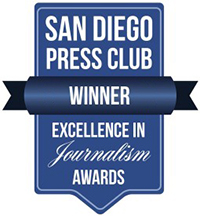 This article won an award from San Diego Press Club! Jody Lee Cates won Second Place in the Health & Medicine category. See all of San Diego Family's awards HERE.
____________