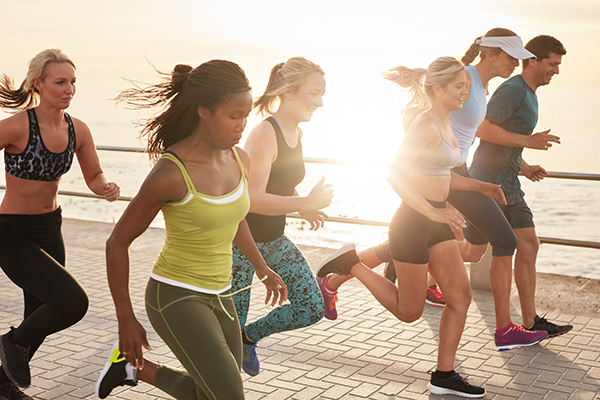 Race for Autism Superhero 5K and 1-mile Family Walk - April 1, 2023
Kick off Autism Acceptance Month at the 19th annual Race for Autism in beautiful Balboa Park. This family-friendly event attracts thousands of superheroes from all across San Diego to promote awareness, shine a spotlight on neurodiversity and inclusion efforts, and raise funds to support local autism programs and initiatives. Registration includes a race T-shirt, commemorative medal and bib. Event includes music, refreshments, children's activities and an informational resource fair with 50+ autism vendors. https://www.raceforautism.org/


Coronado Valentine's Day 10K, 5K, & 1 Mile Fun Run - February 5, 2023
Tidelands Park, Coronado. www.valentinesday10k.com


Mermaid Half Marathon San Diego - February 25, 2023
Enjoy a flat and fun run/walk along Mission Bay. Choose from 5K, 10K, Half Marathon or Mermaid Dash (ages 6-8 and 9-12). The Mermaid Dash is a great way to introduce kids to running and walking. Mermaid Dashers receive a medal, finisher necklace and post-race food. www.mermaidseries.com/mermaid-half-marathon-san-diego


Tip Top Run + World Water Day Festival - March 18, 2023
This event helps to raise friends, funds and awareness about the amazing Agua Hedionda Lagoon. Both courses (10K and 5K) have one-of-a-kind views of the Agua Hedionda Lagoon and Pacific Ocean. Participants receive lunch from Tip Top Meats, T-shirt, swag bag, World Water Day Festival entry and more. A shuttle will be provided to take participants back to their cars at both locations. www.aguahedionda.org/tip-top-run-2023


Hot Chocolate Run - March 19, 2023
Join the chocolate movement that's taking over the country! This race has it all — three distances, premium swag and a post-race chocolate experience like no other. And, for the second year in a row, we're proud to partner with St. Jude Children's Research Hospital to help end childhood cancer and other life-threatening diseases. To learn more and to purchase tickets for our San Diego event, visit: hotchocolate15k.com/city/san-diego.


Relay for Life (multiple locations) - August 5, 2023
Relay For Life is the signature fundraiser for the American Cancer Society. Team members take turns walking around a track or designated path for 6-24 hours depending on the length of the event. Each team must have a member on the track at all times through the duration of the event, to signify that cancer never sleeps and neither will the fight to end it. https://secure.acsevents.org/site/SPageServer/?pagename=relay_find_event



Mitchell Thorp Foundation Warrior Spirit 5K Run/Walk - February 4, 2023
Raise awareness and funds for children suffering from life-threatening illnesses, diseases and disorders. 8:30 am–12 noon. Poinsettia Park, 6600 Hidden Valley Rd., Carlsbad. Register: www.mitchellthorp.org/2023-5k-runwalk.html

FREE Muddy Dash 5K - February 11, 2023
Run, walk, crawl and slide as you get fabulously filthy. 8 am–12 noon. Parking, $20. Bates Nut Farm, 15954 Woods Valley Rd., Valley Center. Register: www.muddydash.com

The Cardiff Kook Run - February 12, 2023
Kick-off Superbowl Sunday with an epic 5K/10K run on Hwy. 101. $50–$70. 101 E. D St., Encinitas. Register: www.thekookrun.com

San Diego Humane Society Walk for Animals North County - February 25, 2023
The funds raised help to provide animals with shelter and lifesaving medical care, adopt pets into loving homes, rescue animals from cruelty and neglect and more. 7–11 am. $10–$40. Kit Carson Park, 3333 Bear Valley Pkwy., Escondido. Register: www.sdhumane.org/walk

San Diego Humane Society Walk for Animals San Diego - May 6, 2023
The funds raised help to provide animals with shelter and lifesaving medical care, adopt pets into loving homes, rescue animals from cruelty and neglect and more. NTC Park at Liberty Station. Registration coming soon! www.sdhumane.org/support-us/fundraising/walk-for-animals/

Adrienne Sigeti is the editorial assistant at San Diego Family Magazine. She loves to participate in San Diego Food Bank's Annual Run for the Hungry on Thanksgiving Day.
Published January 2023