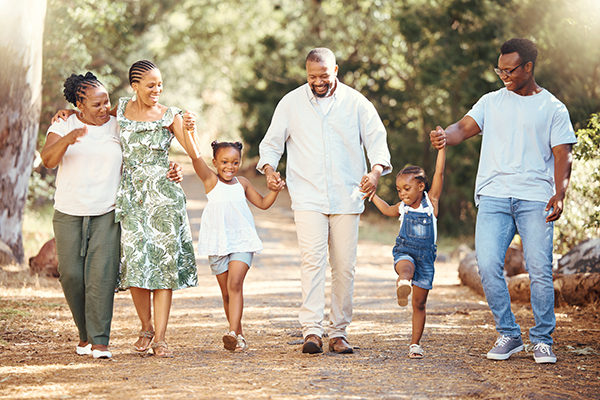 Make a resolution to stay fit, active and healthy this new year with San Diego Family's 2023 Health & Wellness Guide. Search for pediatricians, dance classes, dentists and more.
Children's Physicians Medical Group
San Diego County, 877-276-4543
www.cpmgsandiego.com
You know it's important to have a doctor who's an expert in children's unique medical needs. In partnership with Rady Children's Health Network, Children's Physicians Medical Group (CPMG) is the only medical network in San Diego County and southern Riverside specializing in children's primary healthcare, from birth through age 18.


San Diego Regional Center
Kearny Mesa, 858-496-4318
www.sdrc.org
If you have concerns about your child's development, don't wait! California Early Start is a state and federally-funded program that provides free assessments to infants and toddlers and if needed, important therapeutic services (free to eligible families) early enough to make a huge impact in a child's development. Services include early intervention instruction; physical, occupational, and speech therapy; medical diagnosis/evaluation. Call the San Diego Regional Center at 858-496-4318 or the Exceptional Family Resource Center (EFRC) at 619-594-7416. Se habla español.


Neighborhood House Association Headstart
858-873-5145
www.neighborhoodhouse.org
Neighborhood House Association Head Start offers center-based early childhood care and education that includes nutritious meals, health screenings, family support and more! Not comfortable leaving your little one? Our home-based program may be just right for you. Apply today by calling 858-873-5145 or visit www.neighborhoodhouse.org.


Brain Balance of Greater San Diego
Multiple Locations, Encinitas (Coming Soon), 858-324-5545
www.brainbalancecenters.com
When your child struggles with focus, impulsiveness, anxiety, or other social, behavioral, or cognitive challenges, you know how hard it can be to find the help they need. Brain Balance parents report a 53% improvement in their child's happiness and academic follow-through using our all-natural, whole-child approach. Take the free quiz at BrainBalanceSanDiego.com.


365 Home Care
Spring Valley, 619-439-7289
www.365homecareca.com
365 Home Care provides in-home respite care to individuals with intellectual disabilities over the age of 3 years who are developmentally/intellectually disabled through the Regional Center. We also provide all-ages private childcare and private pay senior care.


Grossmont Healthcare District's Health & Wellness Library
La Mesa, 619-825-5010
www.herricklibrary.org
It's never too early to start a healthy adventure with your little one. Find books about health, nutrition, emotions, and well-being for all ages. We have educational toys, monthly crafts, and a fun space to read aloud.

Dental Health
Children's Primary Dental
San Marcos and Chula Vista, 888-983-4333
www.childrensprimarydental.com
We are dedicated to teaching children proper dental hygiene that will help their teeth remain healthy and strong well into adulthood. For your convenience, we offer care for both children and adults.
Fitness
Scripps Performing Arts Academy
Scripps Ranch & Carmel Valley, 858-586-7834
www.scrippsballet.com/academy
Scripps Performing Arts Academy is the leading arts training facility in Southern California. We offer comprehensive Adult Fitness and children's dance programs for all ages and abilities. We include nutrition workshops to provide vital information and scrumptious recipes for our discerning families. Call today for a whole-being approach to your family's health and wellness.
Aqua Pros Swim School
Clairemont Mesa, 619-209-2990
www.aquapros.org
Seaside Arts Center
Carmel Mountain Ranch, 858-299-9038
www.SeasideArtsCenter.org
Early childhood exposure to the arts encourages young children to express themselves in new ways, to understand and appreciate a variety of art forms, and to develop their fine and gross motor skills through fun, structured activities. In January 2023, we'll be launching a new series of classes, geared especially for little ones aged 3-6.
-----------
Published: December 2023