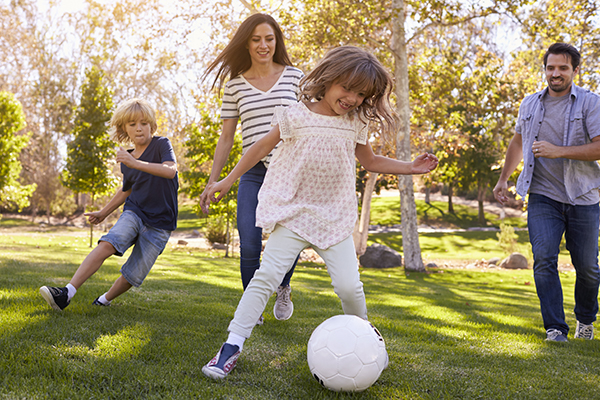 Make a resolution to stay fit, active and healthy this new year with San Diego Family's 2021 Health and Wellness Guide. Search for pediatricians, dance classes, dentists and more.
Children's Physicians Medical Group
San Diego, 877-276-4543
www.cpmgsandiego.com
Your child's health is our sole focus at Children's Physicians Medical Group (CPMG). We're proud to provide San Diego County the only integrated pediatric network of primary care, specialty care and hospital services, as a part of Rady Children's Health Network. We'll help you find just the right doctor for your kids.
San Diego Child Support
www.sandiegochildsupport.org
866-901-3212


San Diego Regional Center
858-496-4318
www.sdrc.org
If you have concerns about your child's development, don't wait! California Early Start is a state and federally funded program that provides free assessments to infants and toddlers and if needed, important therapeutic services (free to eligible families) early enough to make a huge impact in a child's development. Services include early intervention instruction; physical, occupational, and speech therapy; medical diagnosis/evaluation. Call the San Diego Regional Center at 858-496-4318 or the Exceptional Family Resource Center (EFRC) at 619-594-7416. Se habla español.

Dental Health
Children's Choice Pediatric Dental Care
San Diego, 844-707-5437
www.MyChildrensChoice.com
Our office exclusively employs highly skilled Board Certified Pediatric Specialists because we understand concerns for quality care. We provide mercury-free fillings, in-office IV Sedation, and use digital X-rays reducing radiation by 90%. Our homelike atmosphere creates positive experiences, making us the pediatric dental choice that has everyone smiling!
Children's Primary Dental
San Marcos and Chula Vista, 888-983-4333
www.childrensprimarydental.com
We are dedicated to teaching children proper dental hygiene that will help their teeth remain healthy and strong well into adulthood. For your convenience, we offer care for both children and adults.
The Super Dentists
Multiple locations, 858-609-8576
www.thesuperdentists.com
The Super Dentists, San Diego's largest Pediatric Dentistry, Parent Dentistry and Orthodontics practice, turns fear of the dentist into fun with lounges and amenities. We also see teens and parents. We accept most insurance and offer extended and Saturday hours. Locations in Carmel Valley, Chula Vista, Eastlake, Escondido, Kearny Mesa and Oceanside.
Fitness
Poway Gymnastics
Poway, 858-748-1716
www.powaygymnastics.com
Poway Gymnastics is a dedicated safe learning environment for kids of all levels. Gymnastics instills self-confidence, discipline, strength, flexibility and body awareness.
Scripps Performing Arts Academy
Scripps Ranch & Carmel Valley, 858-586-7834
www.ScrippsPerformingArtsAcademy.com
Scripps Performing Arts Academy is the leading arts training facility in Southern California. We offer comprehensive Adult Fitness and children's dance programs for all ages and abilities. We include nutrition workshops to provide vital information and scrumptious recipes for our discerning families. Call today for a whole-being approach to your family's health and wellness.


Healthier Dining Options
Sombrero Mexican Food
Multiple locations, 888-773-2345
www.sombreromex.com
San Diego's own Sombrero Mexican Food offers a variety of fresh and healthy options for the entire family including the Healthy Chicken Bowl, Mexican Garden Salad, Veggie Breakfast Taco and more. If you're looking for healthier dining options when you pick up meals to go, consider Sombrero!
-----------
Published: December 2020