The Centers for Disease Control and Prevention (CDC) characterizes mental disorders as serious changes in the way children typically learn, behave or handle emotions. The CDC says the most common mental health diagnoses in children include ADHD, behavior problems, Anxiety and Depression. One in six children between the ages of 2 and 8 have a diagnosed mental, behavioral or developmental disorder. Among young children, the CDC shows that boys are more likely than girls to be diagnosed with a mental or behavioral disorder.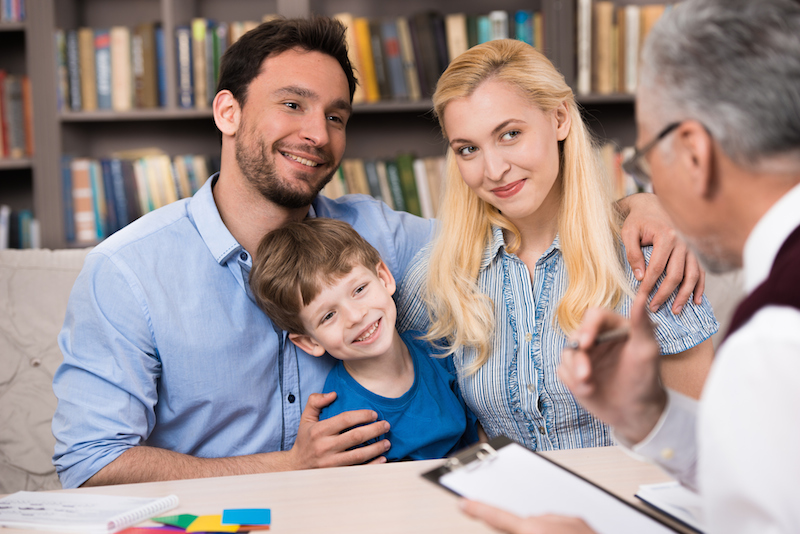 Michelle Gummerus had to find support immediately due to the severity of her son's mental health issues. He was diagnosed with Schizophrenia at age 10. She says knowing who to call and how to get help is critical. "The most important thing is finding a doctor who will diagnose and put [your child] on the right medication, and actually be there for you," Gummerus says. She also emphasizes the importance of keeping on top of medication because needs can change as children grow older.
If you have a child who has difficulty communicating, parent Emily Dolton suggests starting with your pediatrician. Be proactive. "Trust your instincts. If you suspect there's something wrong, there are different avenues [where] you can go," Dolton says. She wants people to understand that mental health is the same as physical health, so a child's primary doctor can recommend a specialist.
But just talking about a child's mental health isn't enough — parents need to learn how to talk about it. "You need the correct language to go down the right path," Dolton says. "Doctors tend to speak in very clinical terms and parents tend to describe feelings. Your pediatrician is not a feelings doctor."
Dolton's 14-year-old son was diagnosed with 22q11.2 deletion syndrome at birth. According to the Genetic and Rare Diseases Information Center, those with this syndrome may also have psychiatric illness, Anxiety, repetitive behaviors and difficulty with social interactions. Dolton says her son's syndrome puts him at higher risk for developing Schizophrenia. Because of his early diagnosis, her family searched for resources right from the start.
"The earlier parents and doctors find treatment, the better off the child will be. The sooner kids get tools, the less likely they'll self-injure. The less likely they are to feel helpless and go into depression," Dolton says.
As her son got older, Dolton was advised to back off on expectations and not to push too hard. That was a difficult concept to get used to. "Because society says don't undercut what he's capable of," Dolton says. "But pushing is what causes mental health breakdowns and then you wind up with a kid in the hospital, which is what happened to us."
There are hospitals in San Diego County that will work with children and families to develop a mental health plan. Sharp Mesa Vista in Kearny Mesa is the largest privately operated psychiatric hospital the county. The hospital holds 149 beds with more than 40 affiliated psychiatrists. It offers programs for both children and adults.
"As parents are wondering if we're going to be a good fit, the best way to find out is call. Have a conversation with one of our clinicians over the phone," says Emma Porterfield, a clinical psychologist and Mesa Vista's interim supervisor of the child and adolescent outpatient program.
Initial in-person evaluations are typically one to two hours. From there, a child can be admitted into one of the programs. "There are resources. There are people here to talk through treatment and options. We want families to feel empowered," Porterfield says.

Parents can also call 211 if they need help, Porterfield says. It's a San Diego County information hub to connect people with community resources. If a mental health situation involves immediate safety concerns, request PERT (Psychiatric Emergency Response Team) through 911 or your local law enforcement agency.
There is no one-size-fits-all treatment for children with mental health issues, but the priority is finding a provider who can best help.
"Your priorities need to be helping your child first because the sooner you get help, the better the outcome will be," Gummerus says. "You want the best for your kids, so you just have to keep going and not give up."
When looking for a mental health provider, the National Institute of Mental Health suggests asking these questions:
Do you use treatment approaches supported by research?
Do you involve parents in treatment and if so, how?
Will there be homework between sessions?
How will progress from treatment be evaluated?
How soon can we expect to see progress?
Melissa Mecija is a freelance writer and mother of two. She is also a reporter/anchor for 10News, the ABC affiliate in San Diego.