When Disaster Strikes, Will You be Ready?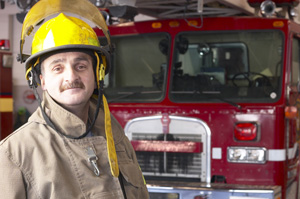 Although disasters can happen at any time, you can plan in advance to make coping with sudden changes easier.
The American Red Cross recommends three steps to preparedness: Plan, Prepare and Stay Informed.

Your family may or may not be together in an emergency, so it's important to have answers to these questions:
How you will contact one another?

How you will get back together?
What you will do in different situations (i.e. wildfire, earthquake, power outage)?

Start by following the steps below. You can find more information and resources online.

Create a Family Disaster Plan
This lets everyone know what his or her role is in the event of an emergency. www.redcross.org/prepare/location/home-family/plan

Assemble a Personal Survival Guide and Basic Emergency Supply Kit
You can purchase kits online or put together one of your own. The kit contains important items such as medicines, ID, important documents, nonperishable food, water, batteries, flashlights, extra cash, maps, blankets and more. Have the kit ready to go in case you need to evacuate your home quickly. www.redcross.org/prepare/location/home-family/get-kit

Register
Register your VoIP, cellular phone or email address to receive notices and alerts during disaster at Alert San Diego. You can also download Shelter Finder and First Aid mobile apps for your smartphone www.redcross.org/mobile-apps.

If It Happens:
Cal 2-1-1 or visit www.211sandiego.org/disaster-response/.
Stay informed by visiting San Diego County's Emergency Site and listen to KOGO, AM 600.
If you are separated from family, friends and neighbors, you can list yourself or search for others in the American Red Cross' Safe and Well Registry.

To learn more, visit:
www.cdc.gov/Features/BeReady/