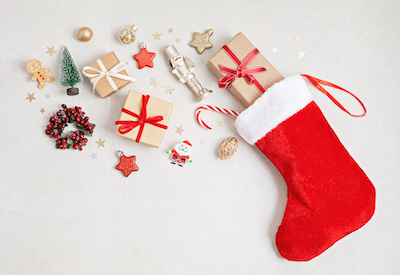 Stocking Stuffers! Add an extra layer of joy to the holiday season with stocking stuffers that offer a delightful array of surprises.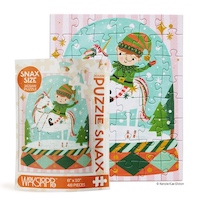 Magic Snow Globe Puzzle
$12; werkshoppe.com
Puzzle Snax are 48 & 100 piece puzzles, 8"x10" when assembled and come in a resealable pouch. They are a festive and fun way to press pause and unwind during the busy holiday season with family and friends.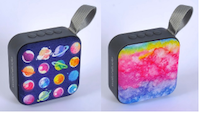 Jamm'd Bluetooth Speakers.
$25; Watchitude.com
Designed to be portable and lightweight, making them ideal for on-the-go fun. Plus, they come in a variety of eye-catching designs, from Rainbow Playground to Fire Dragon, ensuring that every kid can find their perfect match. Features include Bluetooth 5.0 technology, allowing wireless connectivity from up to 800 feet and the built-in Lithium-ion battery provides 3 hours of non-stop music, eliminating the need for constant battery replacements.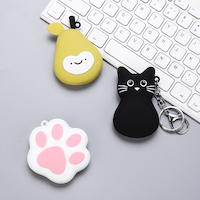 Interactive Laser Toys by Casa Leo
https://casaleopet.com/collections/accessories
They look great as a keychain, purse, luggage or gym bag accessory. Cat owners can use the dial selector to switch between five fun laser patterns: dot, mouse, butterfly, star, and smiley face. When you're done playing, recharge the laser with the stylish USB-C charging bracelet included with purchase.
Tinsel All The Way Holiday Cotton Tea Towel
$14; werkshoppe.com
Colorful 100% cotton tea towels, bring holiday cheer and functionality to every kitchen. A portion of each purchase is donated to art education and engagement programs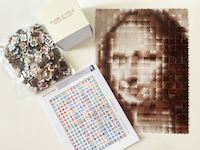 Puzzle Face
$34.99; https://letsticktogether.com/products/puzzle-face
Allows young and old alike to make an infinite number of faces – their face, a friend's face, a famous face from history – all with one 300-piece puzzle that can be assembled and reassembled again and again. Creating the puzzle is as easy as adding an image to the Puzzle Face Image Key app, saving the Image Key, and assembling the pieces code-side up – either solo or as part of a fun group activity – using the Image Key as a guide. Once completed, just flip the puzzle to reveal the Puzzle Face.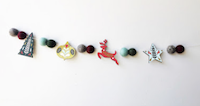 Woodsy Craft Co.
$28; www.woodsycraftco.com
DIY Garland Craft Kits delivered straight to your door, perfect for the holidays. Each craft kit is made to gather friends and families of all skill levels to make something unique and memorable.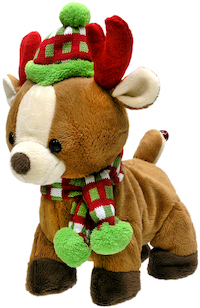 Rock & Roller Rider
$26.99; Cuddle-Barn.com
10" reindeer trots and shakes its tail to "Sleigh Bells."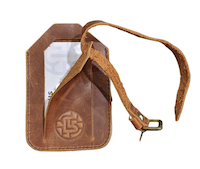 Explorer Luggage Tag
$12; LazarusArtisanGoods.com
The ideal stocking stuffer for the avid traveler in your life. Crafted to perfection, this timeless luggage tag accommodates a standard business card, ensuring your essential travel information is readily accessible. The sturdy strap with a reliable metal buckle closure guarantees that everything stays securely attached to their beloved luggage throughout their journeys.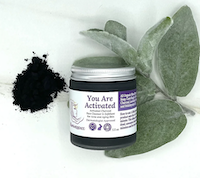 You are Activated
$18; IlluminessenceOrganics.com
Discover the ultimate stocking stuffer and experience a revitalizing and refreshing sensation as you indulge in this incredible face cleanser and scrub. Harnessing the power of activated charcoal, this product effectively draws out bacteria, toxins, impurities, and micro-particles from your skin's surface, resulting in a flawless complexion and assisting in the fight against acne.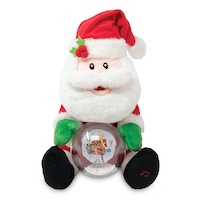 Snowglobe Santa
$39.99; Cuddle-Barn.com
11" Santa holds snowglobe that blows snow and had LED display that sways to "Here Comes Santa Claus."
Updated: September 2023