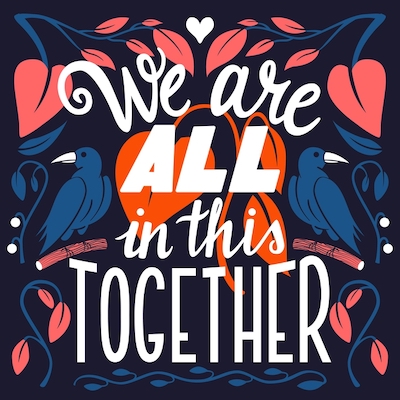 We are all in this together! Here are some products for these uncertian times, from face coverings to family games to hand sanitizer.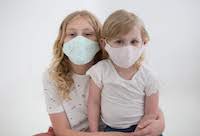 SwaddleDesigns Cloth Cotton Masks
$9.99; SwaddleDesigns.com
SwaddleDesigns converted their Seattle-area baby blanket production facility to manufacture cloth masks. They use cotton fabrics consistent with CDC recommendations. Two cotton face mask options: 1) 2-layer 100% Cotton Flannel Masks designed to filter airborne particles. The flannel is baby soft, lightweight and breathable. Features ear elastic and headband elastic for secure fit. 2) 3-layer 180 thread count woven 100% Cotton Chambray. The masks come with an adjustable, bendable nose piece for snug fit and ear elastic.
Virus Card Game
$14.88; Walmart.com
When Goliath launched the card game, Virus, in January of this year, it never expected a global pandemic to boost consumer sales by 10 times overnight. Now, the company is giving back and all proceeds from the game will go to the World Health Organization during the month of April to support research necessary to stop the pandemic. For ages 8 and up.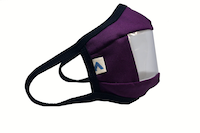 Communication Window Mask
$15.99-$19.99; https://adcohearing.com/collections/adco-brand-masks
Addresses the growing need for accessibility due to the requirements for face masks. For those with hearing loss who rely on the ability to lip read, face masks present a real barrier to effective communication. These masks work to address this issue while ensuring that all safety standards are met regarding mask protocols. Made with 100% Kona cotton fabric (window is made with a clear vinyl material) with elastic earloops for comfort and ease-of-use. A portion of each purchase is used to help provide free masks to nonprofit organizations across the country.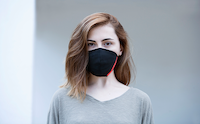 Closca Mask + 6 Filters
$22; Closca.com
Closca Mask is a filter container with an internal pocket that can incorporate different type of filters. The pack includes six high protection washable filters that once placed inside the pocket fits in the mask, as well as a nose adjustment piece for optimised comfort and covering. The reusable box contains a Closca Mask, a hygienic bag and six washable filters.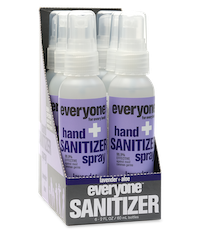 Everyone's Hand Sanitizer Spray
$17.99 for 6 count; Walmart.com
Harnessing the power of moisturizing ingredients like Vegetable Glycerin and Organic Jojoba Oil, this spray keeps your hands feeling soft and nourished without the addition of triclosan, benzalkonium chloride, phthalates, parabens, synthetic fragrance and dyes found in most hand sanitizers. Enriched with the natural scents of pure essential oils.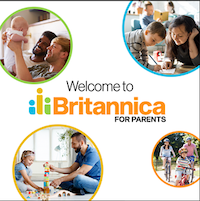 Britanica for Parents
Free; Parents.Britannica.com
Britannica for Parents provides information, resources, and advice from trusted experts in child development and early education. The site contains articles by different experts, activities, and tips to make everyday life more fun and interesting. The site is divided into four sections: 1) Curious Learners offers everything from advice on how to advance listening skills to how to talk to your kids about diversity, to what COVID-19 means for your family. 2) Tech Savvy Family focuses on how to balance screen time and what apps and games to use to make screen time a valuable experience. 3) The Power of Play arms parents with activity ideas, as well as recommendations for toys that teach. 4) Raising a Human provides parenting advice on current trends like how to get your child to wear a mask to more traditional topics like recycling and books for bedtime.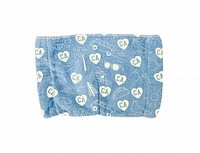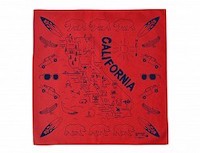 California Face Mask or Bandana
$13-$14; MapTote.com
Handmade fabric face mask with graphic icons that illustrate our love for California. Stay safe with this stylish mask. Made of two layers of 100% cotton recycled flour sac, with slot for filter. Two elastic ties for ear loops. Available in natural and blue. These versatile bandanas can be used for everything from a headband to a handkerchief, napkin, or even wall art. Available in navy, chambray, natural and red.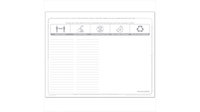 At-A-Glance Clean Sheet
$7.99; AtAGlance.com
Perfect item to assure a fresh, sanitized workspace for each student. Clean Sheets for desktop and shared spaces help to protect your work surface. Disposable clean sheets help protect your work surface. 22" x 17" sheet size. Pack of 25 sheets.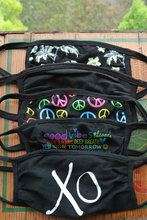 Unisex Mask Bundle
$75; GiftGowns.com
Want some functional, trendy, and cozy masks perfect to add to your wardrobe? This bundle is the perfect combo to help you feel more safe and secure during your day-to-day activities. Features two layers of cotton, a pocket to insert a filter, fits snugly across your face, classic and cute design on the front, breathable and machine washable.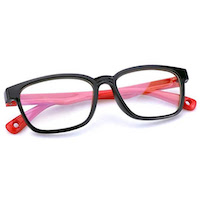 CalmOptics Glasses
$64.99-$119.99; CalmOptics.com
Social distancing and quarantine measures are responsible for a blue light boom. Now that we have endless time to sit in front of our digital screens, protecting our eyes has become an important topic. These trendy blue light blocking glasses help reduce the eye strain caused by your digital screens. All glasses are non-prescription so everyone can benefit from this blue light solution. Available in Adult, Teen and Kid sizes.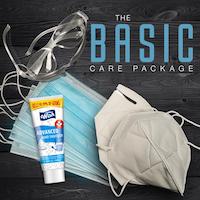 Basic Care Package
$27.50; PPEGifts.com
All the personal protection equipment in one small box. This set includes: (5) 3-Ply premium civil defense face masks with embedded metal nose guard, (1) disposable KN95 face mask (95% filtration efficiency against dust, pollen, pet dander, and other airborne irritants), (1) 3.3 oz 70% ethyl alcohol hand sanitizer, (1) pair of scratch-resistant safety glasses with 99% UV protection.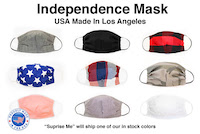 Independence Mask by Indie Source
$16; IndieSource.com
This Los Angeles-based clothing manufacturer pivoted immediately when Angelenos were told they had to wear face masks in public. The manufacturing company nimbly adjusted its production capabilities to construct and ship out fabric face masks to those in need. Currently, for every mask that is sold, one is donated to a Los Angeles based front line worker.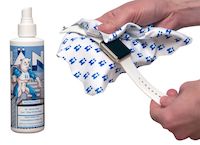 HÄNS Ultra-Clean Formula
$14.95; Hans-Swipe.com
Contains roughly 2.5 times the amount of active ingredients as the leading disinfecting/sanitizing wipes. Formulated to clean phones, tablets, computer touchscreens, keyboards, AirPods, VR glasses, covers, cases, cables, chargers and much more. Accompanied by the Microfiber Cleaning Cape, the cape transfers the wetness of the solution onto the surface it is cleaning; reminiscent of a cleaning wipe and is antibacterial treated and washable for continued just-like-new use.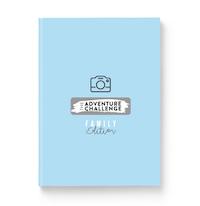 The Adventure Challenge
$39.99; TheAdventureChallenge.com
The Adventure Challenge is a mystery scratch-off book with 50 creative adventures...The catch? You don't know what you're doing until you scratch it off. Each adventure is designed to explore outside your habits, dive deeper into your relationship, and make meaningful memories. Once it's scratched off, you HAVE to do it. It's time to discover something new about yourself.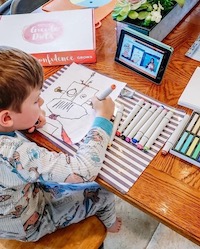 Guide Dots
$89.99; Guide-Dots.com
If you have a budding artist in your house, Guide Dots is a curriculum designed to teach kids to draw. The subscription combines strategically placed dots and online instruction to get kids making frame-worthy masterpieces. No matter which subscription you choose, you will receive the Guide Dots Starter Kit that delivers an array of full-size teacher-tested art supplies that sets your child up for success. Ages 4-10.
Published July 2020