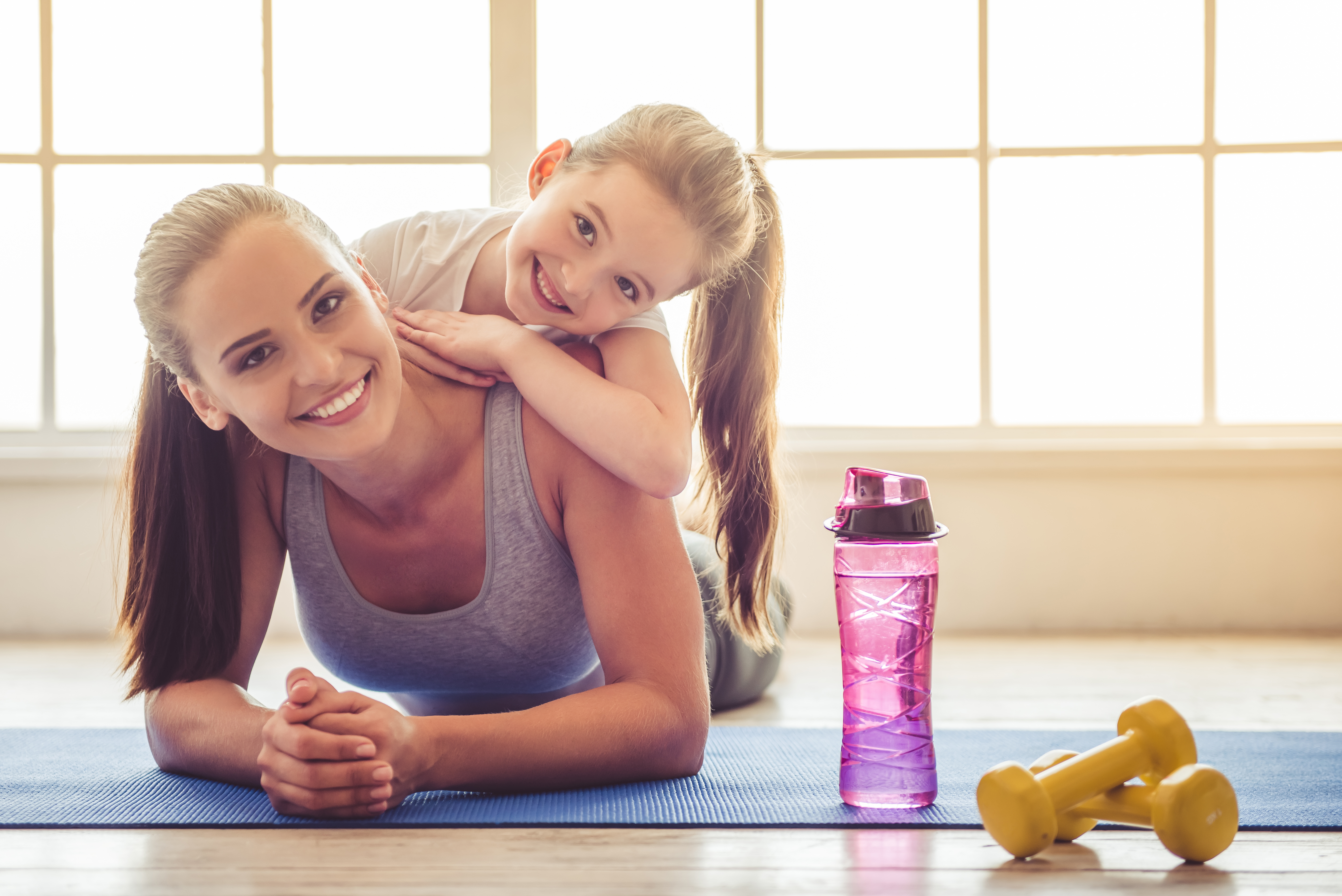 Health and Fitness Products! Check out these great fitness products to keep you and your family happy and healthy all year long!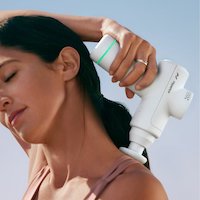 Hypervolt Go 2
$149; https://hyperice.com/
The ultimate portable percussion massager. Lightweight, versatile, and sleekly designed, it offers relief on-the-go – massaging away stress and tension, loosening muscle knots, and targeting fatigue.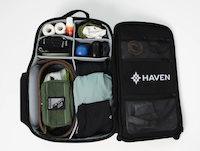 Haven Athletic Backpack
$279; https://havenathletic.com
Stay agile and organized with this compact powerhouse, perfect for the high-performing athlete seeking efficient storage and easy portability during workouts and on-the-go training sessions.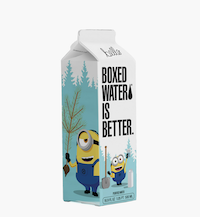 Illumination's Minions Boxed Water
https://boxedwaterisbetter.com/pages/lp/minions
The mischievous Minions are the newest icons to adorn Boxed Water cartons. The dynamic duo is teaming up against the evils of single-use plastic, while celebrating Boxed Water's ongoing tree planting efforts (Minions on cartons carry shovels and saplings!) The most sustainable water brand on the market is drawing attention to its continued sustainability efforts, especially as they relate to the brand's tree planting initiatives across the U.S.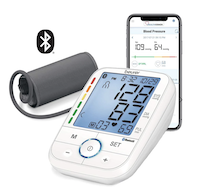 Beurer Blood Pressure Monitor
$69.99; Shop-Beurer.com
This automatic monitor with pulse detection is seamless & comfortable. The set includes batteries, a storage case, and a cuff that fits upper arm circumferences from 8.7 to 17.3 inches. The device easily synchronizes with your smartphone via Bluetooth so you track your blood pressure and see how your readings look over time - as well as show your doctor. This unit automatically identifies and alerts you to any heart rhythm disturbances. If detected, a warning symbol will be displayed after the measurement is taken.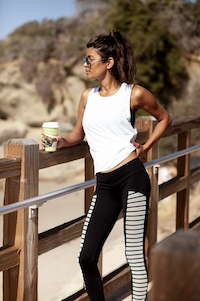 Iris Tank Top
$54; CocoOnTheGo.com
Iris is a semifitted silhouette tank top that is comfortable and flattering. Great for high impact actives as well as casual wear.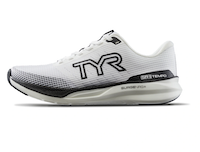 TYR –SR-1 Tempo Runner
$150; TYR.com
Speed. Traction. Lightweight comfort. The SR-1 Tempo Runner is equipped with the latest in foam technology, Surge NRG+ enhanced with supercritical foam for ultimate comfort, response and durable support for any movement. This runner features a lightweight monomesh upper for unmatched breathability that's perfect for interval training, jogging, or walking. It's designed to keep your feet cool and comfortable throughout your exercise routine.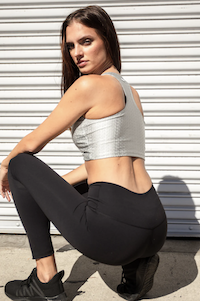 Luna Relaxed Fit Legging
$98; CocoOnTheGo.com
Align your inner being with this collection of light weight Luna Legging. This design was created with a flat front panel to keep you feeling held in.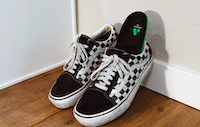 Protalus Insoles
$64.95/pair; Protalus.com
The T-100 ELITE pushes the edge of insole technology with a universal fit for everyone including those with flat feet and high arches. The T-100 Elite is constructed with our patented rebound foam, & patented alignment technology. With a no break-in period you can feel comfortable from the first moment you step in. Perfect for athletic shoes, work boots, and other full-volume footwear and provides superior relief by allowing your body to distribute pressure properly by keeping your ankle aligned and in a safe range of motion.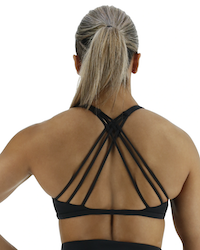 TYR Joule Elite Multi-Strap Sports Bra
$59; tyr.com
Features removable cups and thin, supportive criss-cross straps. Joule Elite has anti-abrasion fabrication to avoid pilling with ultimate stretch and recovery and optimal compression, moisture-wicking and quick-drying.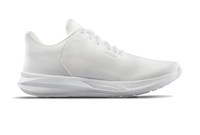 TYR Men's Techknit RNR-1 Runner
$160; TYR.com
All day comfort and versatility. The Techknit RNR-1 runner features SurgeNRG+ enhanced with supercritical foam for ultimate all day comfort and durable support for any movement. The Techknit 3D knit upper construction is also a key feature of this shoe, as it provides the perfect amount of breathability to keep you moving comfortably.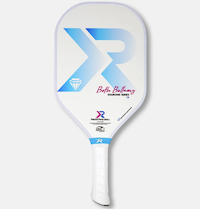 ProXR Beth Bellamy Diamond Series Pickelball Paddle
$179.99; Proxrpickleball.com
This top-of-the-line racket features a game-changing handle technology used in MLB and NHL, specifically engineered to optimize the hand's connection with the paddle. The uniquely designed pickleball rackets offer a premium fiberglass face, a polypropylene honeycomb core, and a special edition cover to illustrate two of the sport's top stars.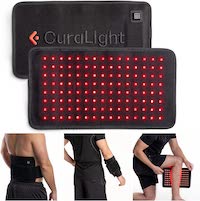 Curalight Body
$199; Amazon.com
Curalight Body is designed for your back and shoulders. Administering soothing red-light therapy to help alleviate aches and pains. Each of the Curalight products are designed to increase blood flow and energy delivery to where pain resides. Each device helps alleviate aches and pains in a matter of minutes. Scientific studies have shown that red light therapy is non-invasive and safe for alleviating pain. The direct focus of red light to areas on the body such as the face, fingers, or wrists, provides pain relief for acute inflammatory pain by reducing levels of inflammatory biochemical markers.
TYR Joule Elite High-Waisted 7/8 Leggings
$109; tyr.com
Joule Elite has anti-abrasion fabrication to avoid pilling with ultimate stretch and recovery and optimal compression, moisture-wicking and quick-drying.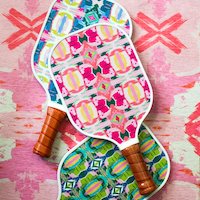 Clairebella Pickleball Racket
$98; shopcbstudio.com
Designed to give you the power, control, and accuracy you need to take your game to the next level. Made from high-quality materials, our paddles feature a range of designs and colors to suit any style. With a comfortable grip and lightweight design, our paddles offer optimal maneuverability and control on the court.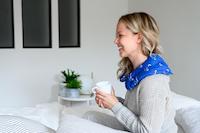 Magic Bag Neck-to-Back
Startig at $9.99; masdelinc.com
Committing to contribute to a greener future, Magic Bag continues to create products that can soothe pain while creating a more eco-conscious future. The bags are filled with organic Canadian grains that ensure a safe application directly on the skin – and these grains are not only safe, but they are compostable too. The grains are picked for their ideal release of moist heat, which penetrates the muscles quicker for faster pain relief.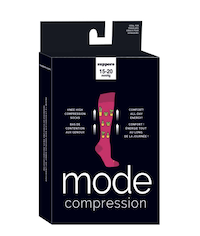 Mode Compression Socks-House Plants
$31.49; masdelinc.com
Enjoy the therapeutic benefits of compression socks without compromising your trendy style. These graduated compression socks have a fun house plant pattern to add a punch of color to any outfit while providing medium-level compression and comfort for your day.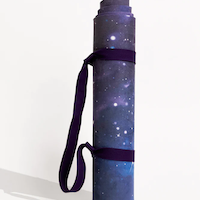 Vegan Suede Yoga Mat
$59; PopFlexActive.com
This is the thickest, lightest, and most colorful anti-slip yoga mat ever invented. This luxury vegan suede yoga mat gets grippier as your hands get sweatier thanks to its soft and ultra absorbent micro-suede texture.

Sharper Image Flex Roller Modular Massager
$49.95; Target
This modular massager can massage multiple muscle groups (calf, thigh, arm, neck, shoulder) using either the silicone or foam rollers. The textured roller provides more surface stimulation, and the smooth rollers are designed for deep tissue massage. Since it is modular, you can configure it to meet the needs of every sore muscle you might have. You also can pack it up and take it almost anywhere thanks to the compact design.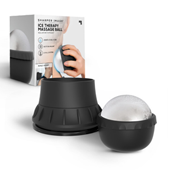 Ice Therapy Massage Ball from Sharper Image
$39.99; Bed Bath and Beyond
The perfect 2 in 1 tool to apply a revitalizing chill to achy muscles. It can be used in your hand to apply targeted relief to any area or mount it to the wall for those hard-to-reach areas. The roller can be placed in the freezer to provide hours of chilling action after a long workout.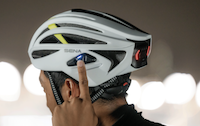 SENA R2X Bike Helmet
$229; Sena.com
With Amazon Alexa built-in features seamlessly integrated speakers and microphone that allow users to use the R2X's communication features and speak directly to Alexa. Sena's helmet-to-helmet Mesh Intercom communication platform also makes it easy to communicate with unlimited cycling partners while riding.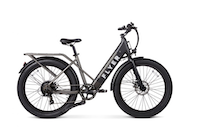 Radio Flyer eBike
$1,799.99; RadioFlyer.com
Radio Flyer's sustainable and high-tech FLYER Line, is a line of eBikes for adults. From running an errand in the neighborhood to riding back from coaching baseball practice, the two FLYER bike models include a wide range of product accessories such as storage bins, cargo carriers and child seats. These accessories add another level of fun and functionality to the Flyer Line that can be used riding with the family or everyday use.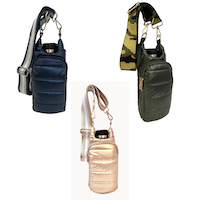 WanderFull
$49; Amazon.com
Stylish water bottle bags that are perfect for your kids' school day or sport practices. The water resistant pockets will store your water bottle, phone, keys, wallet and more while never sacrificing style. Features include interchangeable adjustable straps that work great as a crossbody bag, the waterproof main compartment fits up to 32 oz. water bottle, wine bottle, reusable coffee cup, or flask and prevents leaking of liquids on your phone or Airpods, and large, double-zipper pockets for storing all the essentials. Available in navy blue, black matte, black patent, army green, gold, and white patent.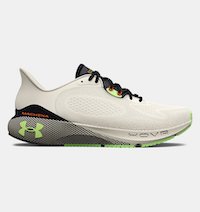 UA HOVR Machina 3 Running Shoe
$150; UnderArmour.com
UA HOVR Machina 3 is more than a running shoe. It coaches you in real-time to help you run better when you connect them to UA MapMyRun. Features a firmer and more responsive forefront HOVR that ensures runners have that extra edge. The plate's upgraded composite, together with a softer heel HOVR, an updated Energy Web, and heel capture system make for a fast and comfortable run every single time.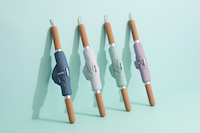 CastleFlexx-Health Fitness
$220+; CastleFlexx.com
CastleFlexx was created to help athletes, fitness enthusiasts and those who sit for long periods of time improve both their core strength and mobility. The benefits of improved mobility can be life changing , especially if you experience lower back pain or other chronic issues such as tight calf muscles or plantar fasciitis.
HidrateSpark Smart Water Bottle
$19.99–$69.99; HidrateSpark.com
HidrateSpark's Tap to Track technology allows you to track a full bottle and daily water intake with the free HidrateSpark App. Add a bit of color to your hydration by choosing one of the seven preset glow colors, which glow every hour for a 12-hour period to help you stay on track and build a lasting hydration habit.
Updated: November 2023