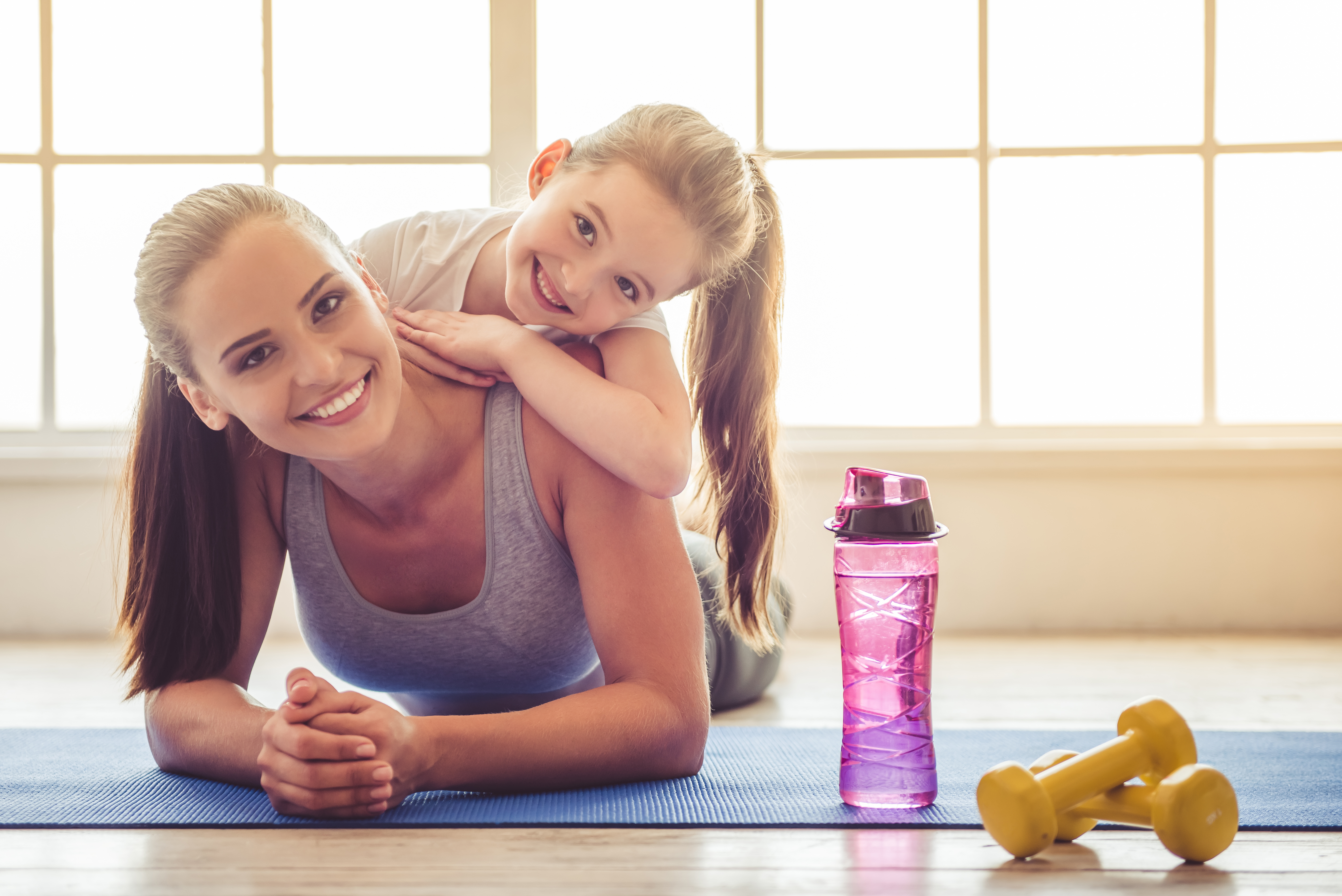 Health and Fitness Products! Check out these great fitness products to keep you and your family happy and healthy all year long!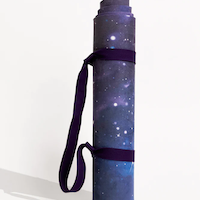 Vegan Suede Yoga Mat
$59; PopFlexActive.com
This is the thickest, lightest, and most colorful anti-slip yoga mat ever invented. This luxury vegan suede yoga mat gets grippier as your hands get sweatier thanks to its soft and ultra absorbent micro-suede texture.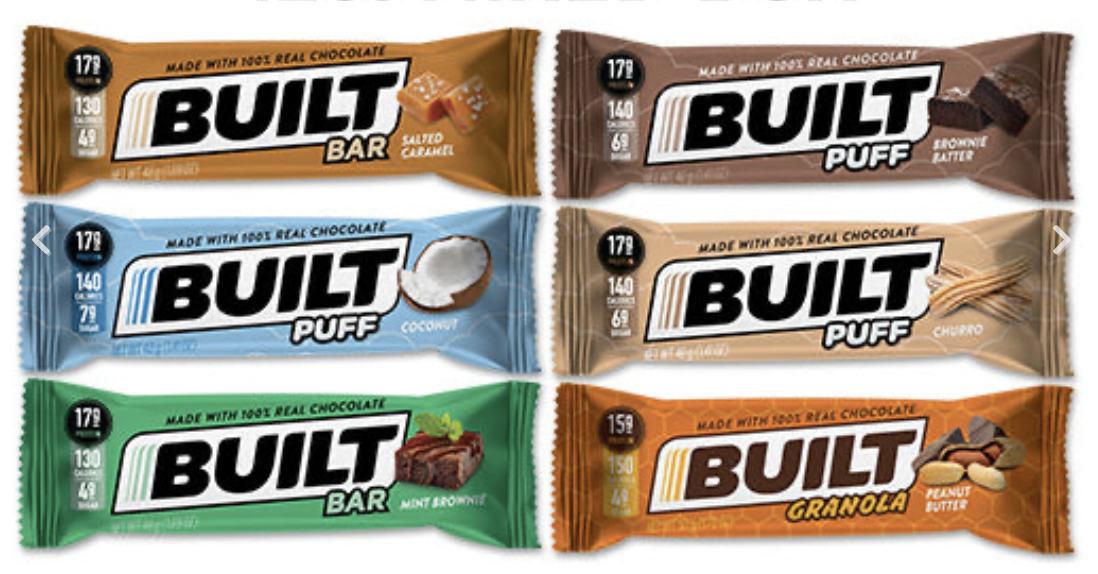 BUILT
Built.com
A delicious protein-packed nutrition bar brand. From fitness enthusiasts to everyday snack lovers, BUILT has become a favorite on-the-go snack option due to its exceptional nutritional profile, thanks to specially optimized BUILT Protein, and a vast array of mouthwatering flavors.

Sharper Image Flex Roller Modular Massager
$49.95; Target
This modular massager can massage multiple muscle groups (calf, thigh, arm, neck, shoulder) using either the silicone or foam rollers. The textured roller provides more surface stimulation, and the smooth rollers are designed for deep tissue massage. Since it is modular, you can configure it to meet the needs of every sore muscle you might have. You also can pack it up and take it almost anywhere thanks to the compact design.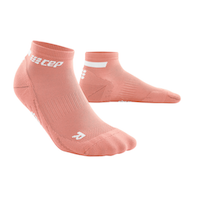 CEP Low-Cut Socks
$18.95; CEPCompression.com
The perfect choice for any time of year, activity, or style of shoe. These socks support ligaments and joints, decrease foot pain, and prevent injury. Treated with silver to reduce unpleasant odors and eliminate bacteria, and guaranteed to last over 200 washes.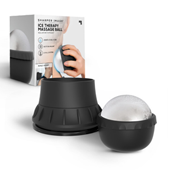 Ice Therapy Massage Ball from Sharper Image
$39.99; Bed Bath and Beyond
The perfect 2 in 1 tool to apply a revitalizing chill to achy muscles. It can be used in your hand to apply targeted relief to any area or mount it to the wall for those hard-to-reach areas. The roller can be placed in the freezer to provide hours of chilling action after a long workout.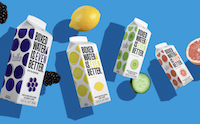 Boxed Water Flavored Water
$29/12-pack; https://boxedwaterisbetter.com
These new fruit-flavored waters use 100% purified drinking water with the natural flavor of bright lemon, grapefruit, blackberry, and cucumber. With zero sugar or artificial ingredients, these classic tastes will soon be your new staple. The new line of fruit flavored water will refresh your day as you help renew our planet with the classic 92% plant-based box.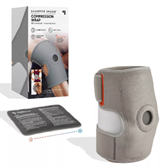 Sharper Image Compression Wrap
$29.99; Target
Features a gel insert that can be removed and warmed in the microwave for soothing heat or chilled in the freezer. The wrap is designed for use on multiple areas of the body. Apply it to the elbows, knees, back or other part of the body. The compression wrap covers your joints and muscles in a flexible fabric that stretches for even pressure in addition to hot or cold relief.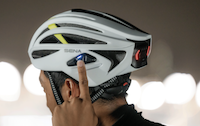 SENA R2X Bike Helmet
$229; Sena.com
With Amazon Alexa built-in features seamlessly integrated speakers and microphone that allow users to use the R2X's communication features and speak directly to Alexa. Sena's helmet-to-helmet Mesh Intercom communication platform also makes it easy to communicate with unlimited cycling partners while riding.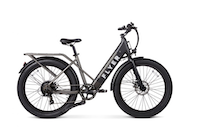 Radio Flyer eBike
$1,799.99; RadioFlyer.com
Radio Flyer's sustainable and high-tech FLYER Line, is a line of eBikes for adults. From running an errand in the neighborhood to riding back from coaching baseball practice, the two FLYER bike models include a wide range of product accessories such as storage bins, cargo carriers and child seats. These accessories add another level of fun and functionality to the Flyer Line that can be used riding with the family or everyday use.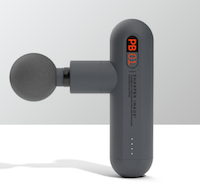 The PowerBoost Move Massager from Sharper Image
$89.99; BedBathandBeyond.com
A travel-sized post-workout recovery sidekick, perfect to take on-the-go. It is compact in size and lightweight which makes it easy to bring to the gym, sports practice, or on vacation for quick relief anytime, anywhere. It has 5 speed settings and 4 interchangeable attachment nodes. The PowerBoost Move Massager is available in 4 colors.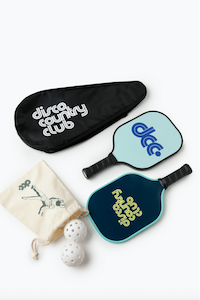 Disco Country Club Happy Hour Pickleball Set
$115; DiscoCountryClub.com
Perfect for players who are new to the game or regular players, DCC paddles are made with carbon fiber and crafted with a honeycomb core for ultimate control and durability. The styles are inspired by 70s recreation and perfect to take from court to cocktails. Includes two carbon fiber paddles, carry case, set of three balls with travel tote.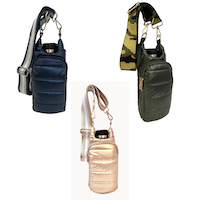 WanderFull
$49; Amazon.com
Stylish water bottle bags that are perfect for your kids' school day or sport practices. The water resistant pockets will store your water bottle, phone, keys, wallet and more while never sacrificing style. Features include interchangeable adjustable straps that work great as a crossbody bag, the waterproof main compartment fits up to 32 oz. water bottle, wine bottle, reusable coffee cup, or flask and prevents leaking of liquids on your phone or Airpods, and large, double-zipper pockets for storing all the essentials. Available in navy blue, black matte, black patent, army green, gold, and white patent.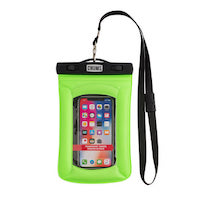 Chums Floating Phone Protector
$19.99; Chums.com
We get it, we get it. No one wants to be away from their phone, even for one minute and now you don't have to. Chums floating phone protector lets you take your phone with you wherever you go, from a multi-day rafting trip to scrolling through Instagram in the shower. Designed with HF welded seams, a watertight seal and floating capabilities it does exactly that; protects and floats your phone.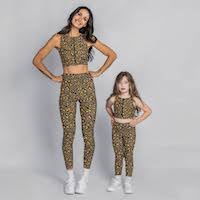 Infamous Active
Prices Vary; InfamousSwim.com
An activewear collection to obsess over, and most importantly match with your mini. Made from a blend of high performance Nylon and Spandex (and cut to womanly perfection), this is an outfit you won't want to take off. From school drop-off, yoga and gym sessions, and even into the office. It is practical, flattering and designed to support you and your bits (literally). The buttery soft activewear comes in a slew of super cute prints and colors and is available up to size 3XL.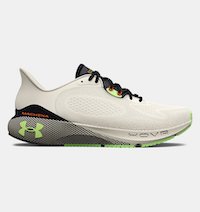 UA HOVR Machina 3 Running Shoe
$150; UnderArmour.com
UA HOVR Machina 3 is more than a running shoe. It coaches you in real-time to help you run better when you connect them to UA MapMyRun. Features a firmer and more responsive forefront HOVR that ensures runners have that extra edge. The plate's upgraded composite, together with a softer heel HOVR, an updated Energy Web, and heel capture system make for a fast and comfortable run every single time.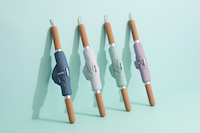 CastleFlexx-Health Fitness
$220+; CastleFlexx.com
CastleFlexx was created to help athletes, fitness enthusiasts and those who sit for long periods of time improve both their core strength and mobility. The benefits of improved mobility can be life changing , especially if you experience lower back pain or other chronic issues such as tight calf muscles or plantar fasciitis.
HidrateSpark Smart Water Bottle
$19.99–$69.99; HidrateSpark.com
HidrateSpark's Tap to Track technology allows you to track a full bottle and daily water intake with the free HidrateSpark App. Add a bit of color to your hydration by choosing one of the seven preset glow colors, which glow every hour for a 12-hour period to help you stay on track and build a lasting hydration habit.
Updated: March 2023