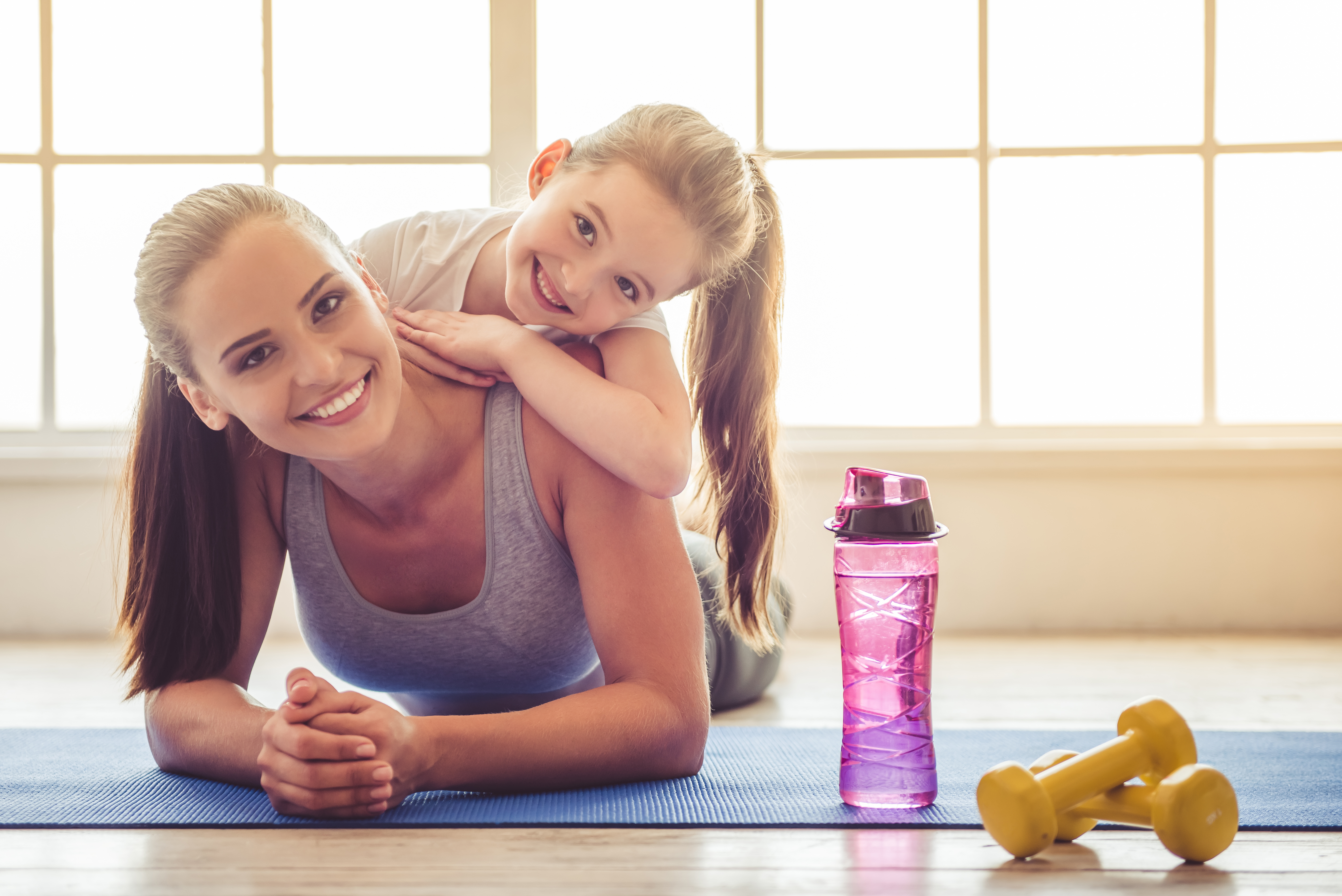 Health and Fitness Products! Check out these great fitness products to keep you and your family happy and healthy all year long!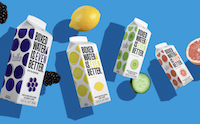 Boxed Water Flavored Water
$29/12-pack; https://boxedwaterisbetter.com
These new fruit-flavored waters use 100% purified drinking water with the natural flavor of bright lemon, grapefruit, blackberry, and cucumber. With zero sugar or artificial ingredients, these classic tastes will soon be your new staple. The new line of fruit flavored water will refresh your day as you help renew our planet with the classic 92% plant-based box.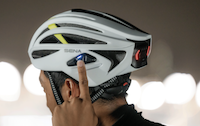 SENA R2X Bike Helmet
$229; Sena.com
With Amazon Alexa built-in features seamlessly integrated speakers and microphone that allow users to use the R2X's communication features and speak directly to Alexa. Sena's helmet-to-helmet Mesh Intercom communication platform also makes it easy to communicate with unlimited cycling partners while riding.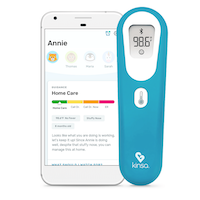 Kinsa Thermometer
$39.99; Kinsahealth.com
Provide more than just accurate temperature readings - it also pairs with an app to track fever readings and symptoms for multiple family members, connects families with board-certified clinicians for guidance, and provides real-time data on illness trends in your community- it's like having a nurse in your pocket.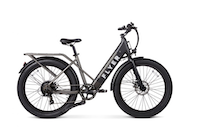 Radio Flyer eBike
$1,799.99; RadioFlyer.com
Radio Flyer's sustainable and high-tech FLYER Line, is a line of eBikes for adults. From running an errand in the neighborhood to riding back from coaching baseball practice, the two FLYER bike models include a wide range of product accessories such as storage bins, cargo carriers and child seats. These accessories add another level of fun and functionality to the Flyer Line that can be used riding with the family or everyday use.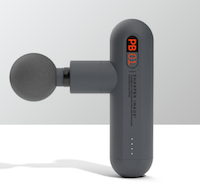 The PowerBoost Move Massager from Sharper Image
$89.99; BedBathandBeyond.com
A travel-sized post-workout recovery sidekick, perfect to take on-the-go. It is compact in size and lightweight which makes it easy to bring to the gym, sports practice, or on vacation for quick relief anytime, anywhere. It has 5 speed settings and 4 interchangeable attachment nodes. The PowerBoost Move Massager is available in 4 colors.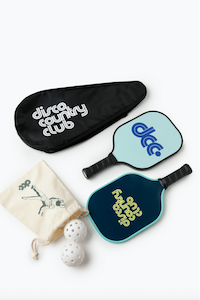 Disco Country Club Happy Hour Pickleball Set
$115; DiscoCountryClub.com
Perfect for players who are new to the game or regular players, DCC paddles are made with carbon fiber and crafted with a honeycomb core for ultimate control and durability. The styles are inspired by 70s recreation and perfect to take from court to cocktails. Includes two carbon fiber paddles, carry case, set of three balls with travel tote.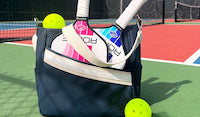 Georgie & Lou Pickleball Bag
Starting at $136; Georgieandlou.com
Made specifically for pickleball, they are not only a pretty, roomy bag to hold all of your gear, they can go from court to street, so it's a two in one. Each couture bag has all the comfort and durability needed to pack everything all in one place including designated interior pockets that hold three pickleballs and keep water cool and shaded during court time and an exclusive "carabiner system" that keeps your bag lifted off the ground, secure and away from germs.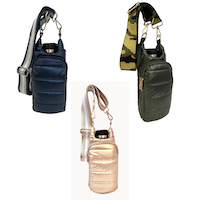 WanderFull
$49; Amazon.com
Stylish water bottle bags that are perfect for your kids' school day or sport practices. The water resistant pockets will store your water bottle, phone, keys, wallet and more while never sacrificing style. Features include interchangeable adjustable straps that work great as a crossbody bag, the waterproof main compartment fits up to 32 oz. water bottle, wine bottle, reusable coffee cup, or flask and prevents leaking of liquids on your phone or Airpods, and large, double-zipper pockets for storing all the essentials. Available in navy blue, black matte, black patent, army green, gold, and white patent.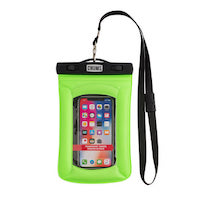 Chums Floating Phone Protector
$19.99; Chums.com
We get it, we get it. No one wants to be away from their phone, even for one minute and now you don't have to. Chums floating phone protector lets you take your phone with you wherever you go, from a multi-day rafting trip to scrolling through Instagram in the shower. Designed with HF welded seams, a watertight seal and floating capabilities it does exactly that; protects and floats your phone.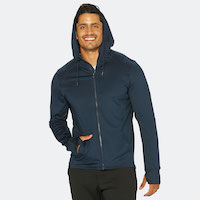 Flexion II Jacket
$118; Hylete.com
Features perfected temperature regulation and superior comfort in a technical fabric that breathes while you move. The Flexion II Jacket features an upgraded fit with new pocket placement, contrast fabric through stretch zones for added flexibility and versatile storage: two open slash pockets and one zip pocket on the left side of the chest.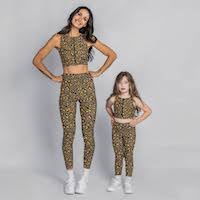 Infamous Active
Prices Vary; InfamousSwim.com
An activewear collection to obsess over, and most importantly match with your mini. Made from a blend of high performance Nylon and Spandex (and cut to womanly perfection), this is an outfit you won't want to take off. From school drop-off, yoga and gym sessions, and even into the office. It is practical, flattering and designed to support you and your bits (literally). The buttery soft activewear comes in a slew of super cute prints and colors and is available up to size 3XL.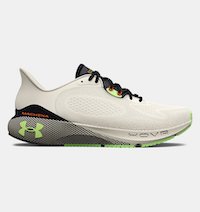 UA HOVR Machina 3 Running Shoe
$150; UnderArmour.com
UA HOVR Machina 3 is more than a running shoe. It coaches you in real-time to help you run better when you connect them to UA MapMyRun. Features a firmer and more responsive forefront HOVR that ensures runners have that extra edge. The plate's upgraded composite, together with a softer heel HOVR, an updated Energy Web, and heel capture system make for a fast and comfortable run every single time.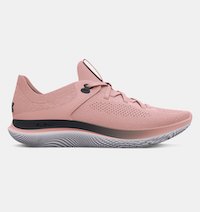 UA Flow Synchronicity
$140; UnderArmour.com
UA Flow Synchronicity is created for women, by women and designed to provide HER with the perfect fit. This shoe cups your heel, supports your arch and is lighter. Soft, textured knit upper is lightweight, breathable and provides a precision fit. Connects to UA MAPMYRUN App which tracks and analyzes your running metrics to help make you a better runner.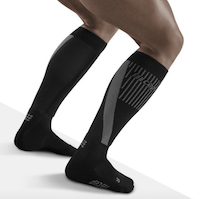 CEP Compression Socks
Prices vary; cepcompression.com
Anatomically knit and designed with an innovative blend of moisture-wicking materials, these socks help increase circulation in the legs and feet, and offer unmatched all day comfort. Available for men and women. Guaranteed to last 200+ wears.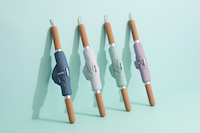 CastleFlexx-Health Fitness
$220+; CastleFlexx.com
CastleFlexx was created to help athletes, fitness enthusiasts and those who sit for long periods of time improve both their core strength and mobility. The benefits of improved mobility can be life changing , especially if you experience lower back pain or other chronic issues such as tight calf muscles or plantar fasciitis.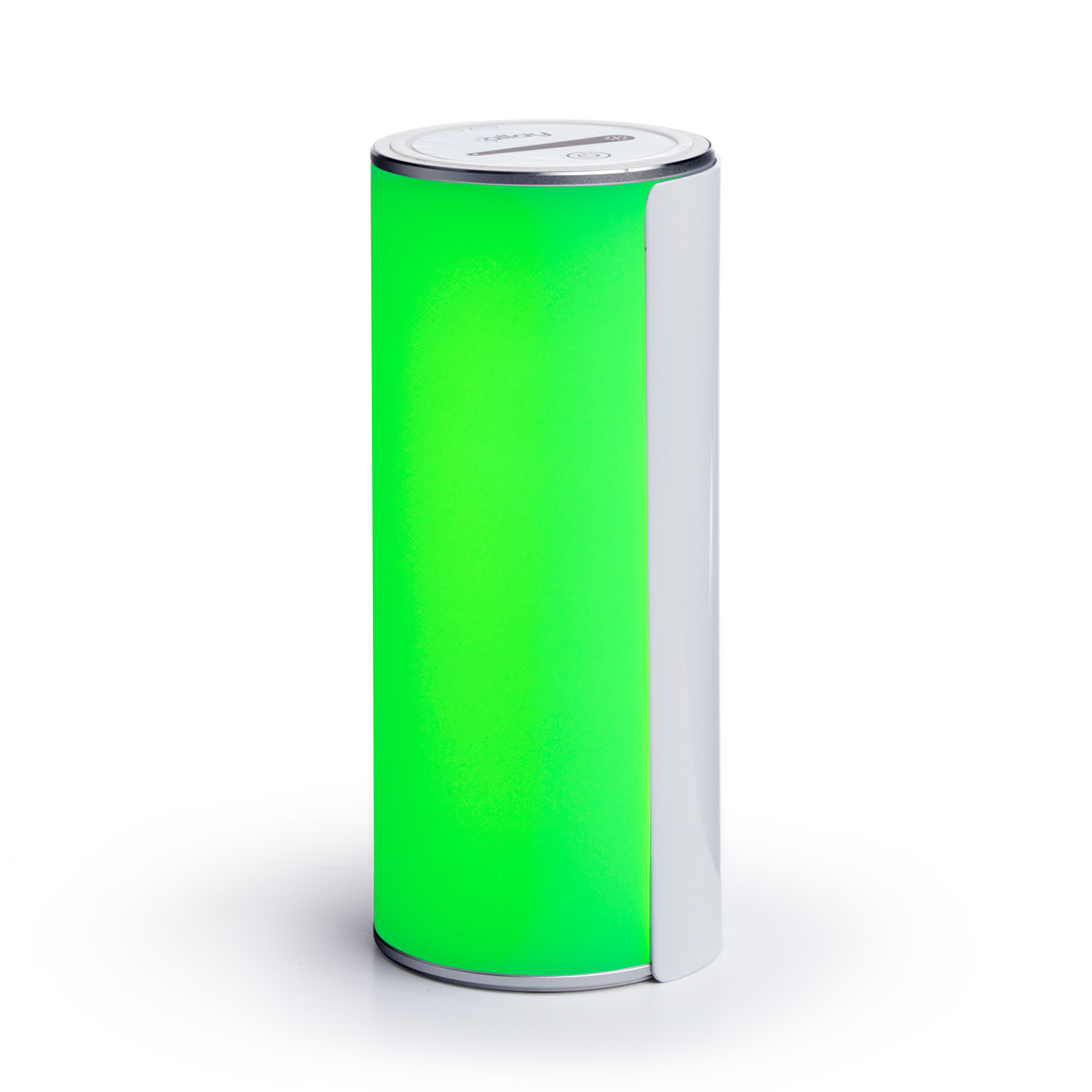 Allay Lamp
$149; https://allaylamp.com/
This unique lamp uses a narrow band of green light to calm the brain, promote sleep and relieve headache pain. It's the ideal solution for many parents who are very much in need of a good night sleep or are struggling with headaches and migraines. Allay's patented glow naturally soothes the brain reducing stress, anxiety and headaches.
HidrateSpark Smart Water Bottle
$19.99–$69.99; HidrateSpark.com
HidrateSpark's Tap to Track technology allows you to track a full bottle and daily water intake with the free HidrateSpark App. Add a bit of color to your hydration by choosing one of the seven preset glow colors, which glow every hour for a 12-hour period to help you stay on track and build a lasting hydration habit.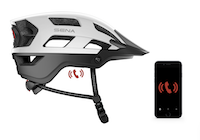 Sena M1 EVO Mountain Bike Helmet
$169; Sena.com
This bike helmet brings wireless and seamless communication audio to the trails. Talk to each other. Make phone calls. Jam to your music. Allows communication with multiple riders within a half-mile range and incorporates up to nine channels, while an integrated microphone tucked inside the brow of the helmet and recessed speakers deliver audio while maintaining ambient awareness. Great for cycling teams, clubs, tours.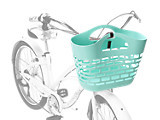 Electra Plasket Basket
$29.99; Electra.trekbikes.com
An Earth-friendly addition to your bike made from recycled plastic, the Plasket snaps on and off your handlebars so you can take it wherever you go. It's perfect for collecting seashells, hauling burritos or shopping the local market, and bonus, it gives you that I'm-doing-my-part-to-save-the-world feeling.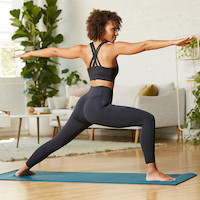 Women's Tempo Tights and Women's Essence Sports Bra
$58–$108; Hylete.com
A flattering, clean look that's still focused on performance, the Tempo Tight features high wicking, smooth stretch fabric that provides the perfect amount of compression. Get a little deeper in your yoga pose or rest day stretch - the Essence Bra features a high neckline for full range of motion without any spillage, so you can push your limits without compromising your coverage. You'll love the stylish details of the criss-cross back design, and the comfort of its breathable, stretch fabric for warmer days.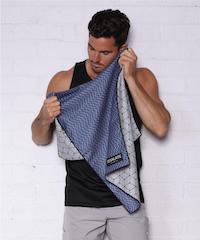 Tesalate Workout Towel
$35; Tesalate.com
Lightweight, compact and the perfect size for every activity. Antibacterial, odour-free workout towel collection, to encourage people to stay healthy and fit especially during these uncertain times. The designs keep your style on point from the gym, to the studio, to the court.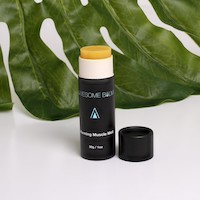 Awesome Balm
$28; AwesomeBalm.com
An all-natural, handcrafted balm developed in Hawaii that melts away the discomfort of sore muscles, aching joints, and everyday tension–helping one's body to perform at its best. So, listen up surfers, yogis, adventure seekers alike - this product was created for those with enthusiastic and active lifestyles who dream of living more, hurting less as well as playing hard and recovering fast.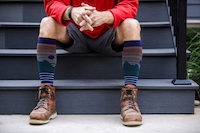 VIm & Vigr Compression Legwear
$36–$38; VimVigr.com
These unisex compression socks are a must-have for daily wellness all summer for dad. Replace his old socks with turbo-charged socks that help decrease lactic acid, prevent cramps, increase blood flow, increase oxygen delivery and minimize muscle fatigue. Compression socks are great for traveling, standing long hours for work, post-workout recovery, hiking, etc.
Updated: October 2022