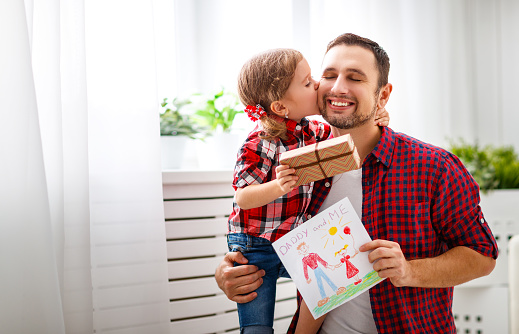 Looking for gift ideas for Dad or the other men in your life? Check out these great products they are sure to love.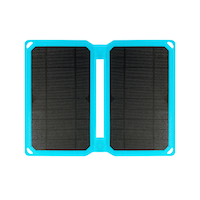 Solar Panel 10
$99; GoSun.co
The Solar Panel 10 charges your phone while traveling or camping. Connect any device via USB, place in the Sun and you can charge about at fast as a typical wall outlet charger. Portable, foldable, weighs less than a pound.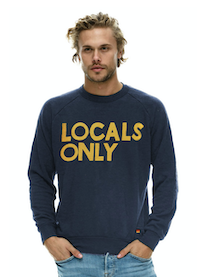 Locals Only Crew Sweatshirt
$165; AviatorNation.com
The most comfortable sweatshirt you'll ever own. The single needle stitch work gives each garment a unique, one of a kind effect. All products go through an intense breaking-down process that gives them a vintage feel you'll love because it's broken in from day one of wearing it. You're going to live in this sweatshirt.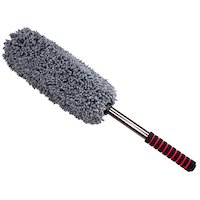 Relentless Drive's Ultimate Car Duster
$28.86; Amazon.com
The only duster you will ever need, this multipurpose microfiber duster cuts your cleaning time in half while providing a showroom quality look. The unbreakable steel handle extends to get to hard-to-reach areas up to 28 ½". Use on your car, truck, motorcycle, SUV, RV or boat.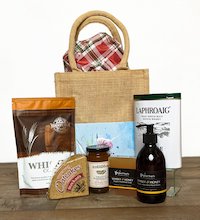 The Scottish Grocer Father's Day Kit
$64.89; TheScottishGrocer.com
This bundle is overflowing with authentic imports from Scotland with a distinct single malt flavor including famous Whisky Coffee by Edinburgh Company Ltd. Curated especially for dad, this handsome gift set arrives in an all-natural jute bag complete with Laphroaig Single Malt Whisky Fudge, Edradour Single Malt Whisky Marmalade to pair with included Stockans Thick Cut Oatcakes, as well as Whiskey & Honey Organic Soap, Whiskey & Honey Hand Wash and a Scottish Thistle Gift Card to top it all off with a personal appreciation for the special gentlemen in your life.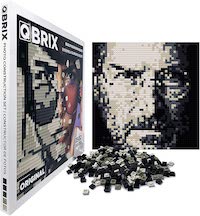 QBRIX
$89.99; Amazon.com
This unique photo constructor allows you to assemble a picture in pixel art format from any photo an infinite number of times. Each set includes 3500 bricks, 1 base plate, 1 mounting tool, 1 photo Frame, 1 unique Code and instructions to upload a photo and receive the build lay out map straight to your phone. The constructor can be disassembled and reassembled with new photos as many times as you want. The box can serve as a photo frame and can be mounted on a wall.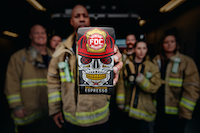 Fire Dept. Coffee
FireDeptCoffee.com
Features great tasting coffees freshly roasted by a team of firefighters, first responders and coffee connoisseurs. And 10 percent of the proceeds help first responders injured on the job or facing other serious health challenges.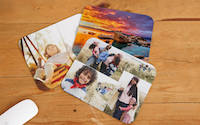 Custom Mouse Pad
$7.49; Collage.com
Jazz up your desk with a custom photo mousepad. You've already made your office your own with photos – now, go the extra mile and create your own custom mouse pad. Personalize your mouse pad with favorite photos and text. Premium, stain-resistant cloth cover, nonslip rubber backing and made with high-density rubber foam.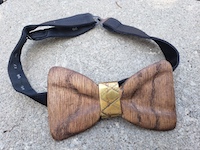 Hand-Carved Wooden Bowtie
Local artist Moyo Gazca creates unique jewelry and wearables from upcycled materials such as wood flooring, brass piping and old spoons. This hand-carved wooden bowtie is adjustable and makes an awesome gift for Father's Day! Follow and DM on Instagram @Moyogazca.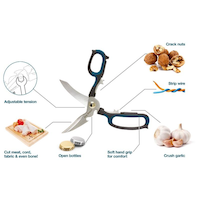 AnySharp 5-in-1 Multi-Function Scissors
$24.99; AnySharpUSA.com
With handy multi-tools and hardened steel blades that cut tough materials with ease, these are great for general purpose use in the home, kitchen, office or workshop. The hardened, curved blades are razor-sharp and perform brilliantly where other scissors just won't cut it.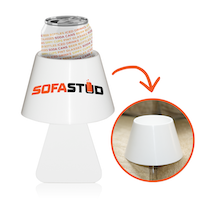 Sofa Stud
$9.99; https://sofastud.com/
Dad will never have to hold a cup again while relaxing on the couch watching TV with this spill-proof cup holder. Features a slim paddle that slides between couch cushions and the circular base holds his favorite beverage. Protects upholstery from spills, tables from unsightly watermarks and prevents dear 'ol dad from having to keep reaching for a cup.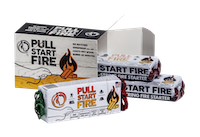 Pull Start Fire Logs
$19.99; PullStartFire.com
The easiest, fastest way to start a fire. No matches or lighters, no kindling. Lights wet wood, windproof and rainproof. Burns for over 30 minutes.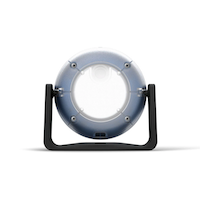 Solar Lamp 50
$39; GoSun.co
This portable solar light provides 50 lumen of light. The lower setting provides 20 lumens of light for more than 6 hours; a perfect solar lantern which is ideal for reading, cooking or lighting up your home. Weighs only 6 ounces - great for backpacking and camping. 1 full day of sunshine will completely recharge the battery.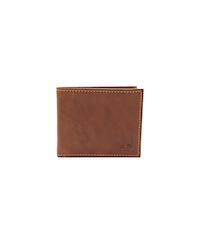 Italian Leather Wallet
$150; WorldChic.com
Italian leather with six card slots and two bill compartments. Made in Florence, Italy. World Chic puts together hand-selected collections made by artisans with a rich history of craft from around the world. Instead of shopping first by product, with World Chic, you shop first by country.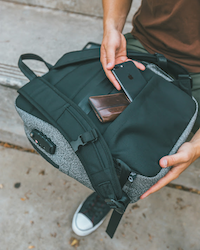 Coalatree Compass Backpack
$79.99; CoalaTree.com
With an external zipper pocket on top, two hydration sleeves on the sides, and a hidden pocket for valuables that sits against your back, you'll never spend excess time looking for the essentials you need. The padded sleeves fit up to 17" laptops and 10" tablets and the fabric will repel any unwanted rain or spills, keeping your gear dry and protected.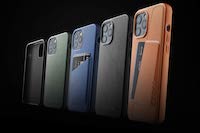 Full Leather Wallet Case
$55.89; Mujjo.com
A simple but brilliant idea that turns your iPhone into your wallet – so the only other thing you need to remember are your keys. This case adds a pouch on the back to create a winning combination that is designed to make your day to day life more convenient.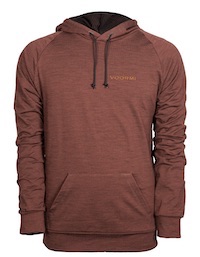 Eleven.9 Hoodie
$149; Voormi.com
Built with weather-shedding surfaced hardened thermal wool, this hoodie is a warm, moisture-wicking midlayer on a deep powder day or a super-tough, abrasion-resistant outer. Finished with a durable water repellent treatment and reinforced with nylon to ensure long-lasting performance, this is a hoodie you'll wear day after day for multiple seasons.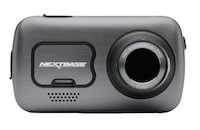 Nextbase 622GW Dash Cam
$399; BestBuy.com
4K HD quality at 30fps, super slow motion at 1080p and 120fps, image stabilization to reduce vibrations for crystal clear video, as well as extreme weather mode and enhanced night vision settings to capture critical details on the foggiest or darkest of roads. Front and rear facing camera compatibility and 911 SOS alert capabilities to call emergency services quickly and provide a precise location.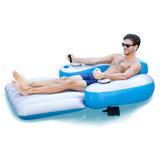 Poolcandy Splash Runner 2.5 Inflatable Motorized Pool Lounger
$200; Poolcandy.net
Drive forward, backward, left, right, relocate to a sunny spot or propel over to the shade. Drive around the pool with powerful dual 66-watt motors that activates at the touch of a button – spin and turn in every direction.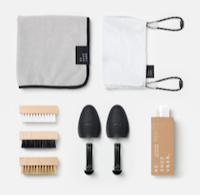 RE SHOE VN8R Signature Shoe Cleaning Kit
$50; Reshoevn8r.com
All the tools needed for an effective laundry deep Reshoevn8 and deodorization as well as a quick Reshoevn8.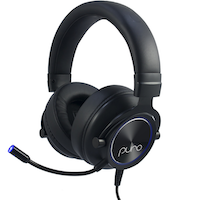 PuroGamer Volume Limited Gaming Headset
$89.99; PuroSound.com
These headsets provide unmatched hearing protection by limiting volumes above 85 dB while maintaining crisp, pure sound quality. Whether you're gaming with friends or crushing opponents, let them hear what you have to say, clearly. The adjustable gaming microphone isolates your voice by blocking ambient noise while picking up your speech from any direction.
Sleeve for 16" Macbook Pro
$83.89; Mujjo.com
Crafted out of a unique combination of felt and vegetable-tanned leather, this sleeve has been designed to securely carry the Macbook Pro, along with its 3rd generation predecessor. Sleeves also available in 13".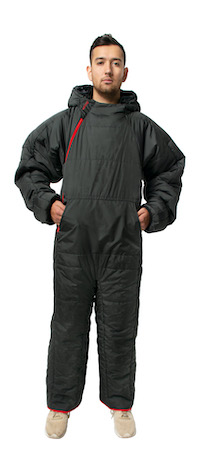 Selk'bag Lite 6G
$99.99; SelkBagUSA.com
Designed to give maximum comfort and warmth while providing the greatest freedom of movement. Featuring lightweight construction, the Lite is perfect for outdoor activities in warmer seasons, and just about anything you can think of indoors, from playing to sleeping.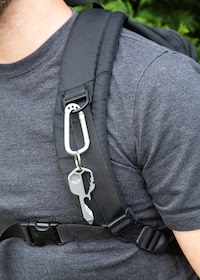 GeeKey Multi-Tool
$26.99; GetGeekey.com
An innovative, compact multi-tool that combines everyday common tools into one sleek little punch that delivers endless capability. Geekey features many common tools that have been used for decades and proven essential for everyday fixes.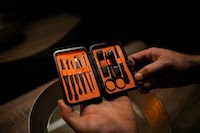 The Arsenal Mens Grooming Kit
$14.94; Wild-Willies.com
This grooming kit is your one stop shop for all your men's grooming needs that don't involve your beard. Includes straight edge nail clippers, multi-purpose scissor, slanted edge clippers, tweezers, nail file, scraping tool, cuticle stick, V-shaped push stick, needle and loop blackhead remover and ear pick.
Looking for more ideas? Read our article "119 Dad-Approved Gifts for Father's Day."
Updated: April 2021