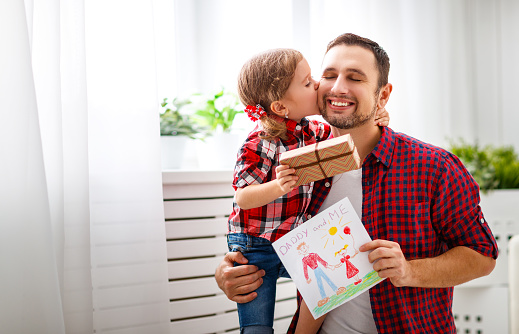 Looking for gift ideas for Dad or the other men in your life? Check out these great products they are sure to love.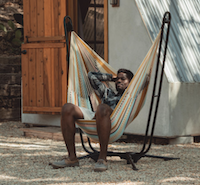 The Vista
$399+; YellowLeafHammocks.com
Lightweight, portable and inspired by vintage camping nostalgia. Assembles in under 30 seconds and makes it possible to hammock anywhere, from the beach to campsite to park.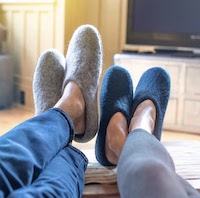 Baabushka Slippers
$74; Baabushka.com
Designers of toasty wool slippers for the whole family, each lightweight pair is handmade by women artisans in Nepal, empowering them to improve their living conditions and their children's education. Baabushka's slippers and booties are super comfortable, breathable, and sustainably made. Baabushka donates a percentage of sales annually to Global Citizen (a non-profit working worldwide to end extreme poverty).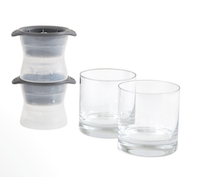 Ultimate Whiskey Set
$50; Fortessa.com
Two distinctively classic on-the-rocks glasses are paired with two spherical ice molds to create the Ultimate Whiskey set. The set has all the right tools to give your spirits the perfect chill.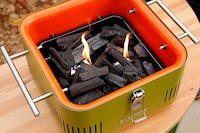 Everdure By Heston Portable Cube Grill
$199; Amazon.com
Does dad love to camp or tailgate? Try this ultimate portable charcoal barbeque, uniquely designed to create an effortless grilling, smoking, and roasting experience in any environment. The range includes charcoal and gas barbecues, a mobile preparation kitchen, a knife range and accessories.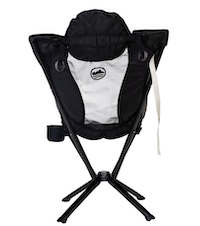 CLIQ Lounge
$219.99; cliqproducts.com
CLIQ Chairs are sturdy, comfortable, portable chairs that rapidly pack up to the size of a water bottle. Set up in seconds. Incredibly compact. Surprisingly comfy. Perfect for on the go socializing, spectating, and sitting just about anywhere. Holds up to 300lbs. Also available: CLIQ Chair.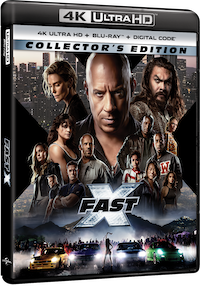 Fast X
Uphe.com
Ever since their saga started on the streets of L.A.'s underground racing scene, Dom Toretto and his family have overcome impossible odds to outsmart, out-nerve and outdrive every foe. Yet when the team took down a nefarious kingpin back in Brazil, they had no idea his son Dante was watching from the shadows. More lethal than any other enemy they've faced, Dante now rises as a terrifying new nemesis who's fueled by revenge and determined to shatter their family and destroy everything and everyone that Dom loves.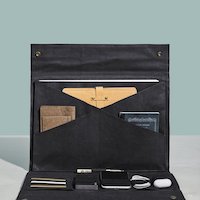 Tech Folio
$36; OutoftheWoods.com
The case designed to simplify your life and organize your things, the Tech Folio is the only thing you need to carry. Featuring a sleek Supernatural Paper™ outer body and pockets inside to orderly store a tablet, a planner, writing utensils, and cords.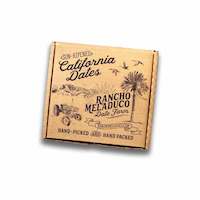 Signature Hand-packed Medjool Dates
$20.50; Ranchomeladuco.com
We focus on packing only exceptionally delicious and tender Medjool dates. Our dates are selected for their deep, rich caramel and brown sugar flavors and melt in your mouth texture. Two pounds of our hand-selected, prime large to jumbo medjool dates, hand-packed at their prime in our signature kraft box, which is also reusable and recyclable. Proudly grown in California.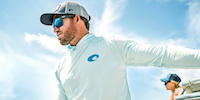 Costa Hooded Technical Long Sleeve
$45; CostaDelMar.com
Offers superior sun protection and performance qualities with the additional benefit of a comfortable hood to offer our highest level of cover from the Sun. The 4.1 oz 100% recycled polyester Hooded Technical Performance Long Sleeve is lightweight, comfortable, and sure to keep the sun's rays from penetrating through to your skin.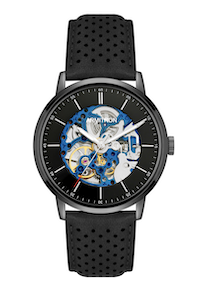 Armitron's Blueprint Black Leather Watch
$150; Armitron.com
A striking timepiece that blends timeless style with contemporary design. With a sleek 42mm case size, this watch exudes elegance and versatility. The genuine black leather strap offers both durability and comfort, making it the perfect accessory for any occasion. Its minimalist dial design, precise timekeeping, and commitment to quality make the Blueprint Black Leather Watch a standout choice for those seeking sophistication and reliability in their timepiece.
Across the Board Baseball Game
$65: https://shop.atbgame.com
Play ball! Hit a homerun with this handcrafted baseball game. Move the first batter to home plate and roll the dice. Use the dice combination to determine the outcome of the at-bat and move accordingly. The dry erase scoreboard allows for quick and easy changes to team names and scores.
Sling Bag of Meat
$34.95+; DMSnacks.com
With 3 sizes to choose from, Big, Bigger, and Biggest, you can be sure to stock up dad's supply of meat with Summer Sausage, a Smoke Stack Bourbon and Bacon, Beef Sticks and Beef Bites. This bag of beef comes in a camo sling bag, perfect for transporting meat snacks on the go. The Big bag includes 1 Original Summer Sausage, 1 Smoke Stack Bourbon and Bacon, 5 Beef Snack Sticks, and 1 Bag of Beef Snack Bites — and the Bigger & Biggest bags offer even more delectable meat snacks.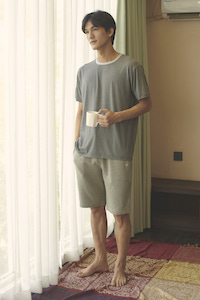 Men's Basics Bamboo Cotton Shorts
$52; NestDesigns.com
Stylish and made with easy-moving bamboo cotton blend, these shorts feature a comfortable length, pockets, and a tie at the waist for the right fit. The bamboo is naturally moisture wicking and will stay dry - making them perfect for the warmer weather.
Cattaneo Bros. Handcrafted Gift Packs
Price varies; CattaneoBros.com
Available in a variety of containers (from a wooden crate to sleek black box) and price points, Cattaneo Bros. handcrafted gift packs are filled with an assortment of small-batch, artisanal meat snacks, from their easy-to-eat extra-thin cut to their steak-like premium handcut and hickory smoked 100% beef sticks. No fillers, no MSG, no by-products, no preservatives… just whole muscle cuts of top-round, U.S. sourced beef that's tumbled in spices and hung to dry low and slow on steel rods.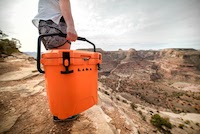 LAKA Coolers
$160–$240; LakaCoolers.com
LAKA Coolers design a unique premium cooler with multiple color options and innovative features, all at an affordable price. Three sizes are offered (20, 30, and 45 quarts) and each has thoughtfully designed features such as easy-carry handles, cup holders and bottle openers. Enjoy a different degree of cool with three durable, rotomolded selections ideal for outdoor fun and favorite activities, such as tailgating, camping, boating and more.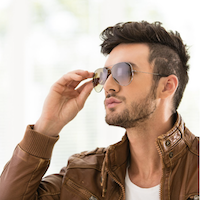 JandS Vision Classic Aviator Sunglasses
$18.99; jandsvision.com
Specialized multi layer lens designed to filter and block over 99.96% of glare – J+S Polarized lenses blocks out intense horizontal reflections (glare) by having vertically oriented filter layer embedded in the lens, providing maximum comfort and improved visibility. These lens are are tough, lightweight, scratch resistant, and have high optical clarity (distortion free, clear vision), making them an excellent choice for general outdoor and water sports activities.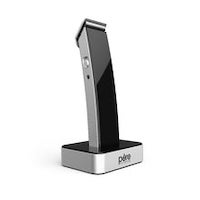 TRYM Lithium Beard Trimmer & Hair Grooming Kit
$29.99; PureEnrichment.com
Delivers maximum power for up to 80 minutes of cordless trimming so you can achieve professional-quality results at home. The deluxe 11-piece kit includes all the comb attachments you need for precise hair, body, mustache, and beard trimming.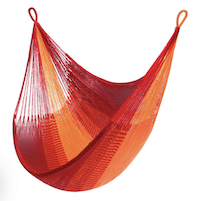 The Chair Hammock
$179; YellowLeafHammocks.com
The perfect retreat for a solo hanger. Sit in it like a chair or kick up your feet for a full-body recline. Handwoven with ultra-soft yarn, the Triple-Weave construction combines 150,000 ultra-soft loops to cradle you weightlessly.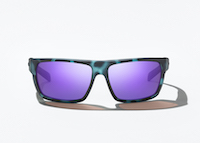 Palometa Sunglasses
Starting at $199; BajioSunglasses.com
The medium-frame Palometa features a wrap-around style with built-in side coverage for sun protection and light blocking. Bajío's ultra-clear, polarized, color-enhancing lenses with proprietary LAPIS technology block 95% of blue light combating haze, glare and eye strain.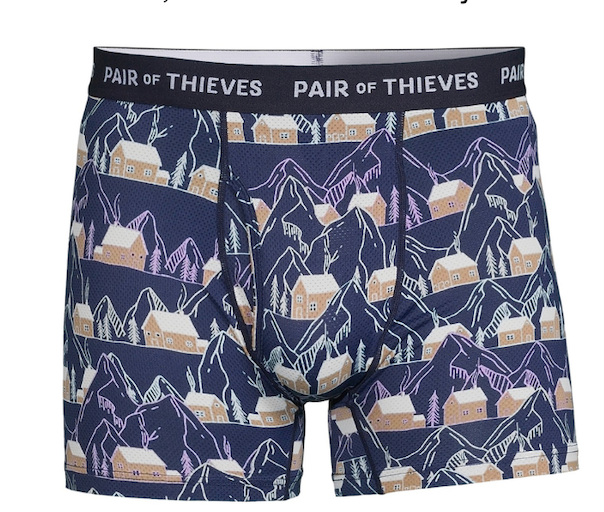 Pair of Thieves' Limited Edition Boxer Collection
$13.98; Walmart.com
Add stretch comfort to your basic essentials starting with this Holiday Mountains Boxer Brief from Pair of Thieves. With a classic pull-on design and elasticized waist, these men's boxer briefs are highlighted by contrast prints, a stretch body that moves with you and a perforated design for added breathability.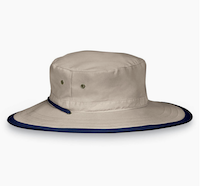 Wallaroo Mens Exploror Hat
$51; WallarooHats.com
There's no adventure this hat can't handle. Its wide, microfiber foam brim allows the Explorer sun hat to float in the water, making it perfect for fishing or kayaking through the rapids. This packable sun hat is lightweight and has an adjustable chin strap, so it never flies off on windier days.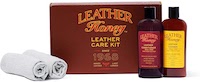 Leather Honey Leather Care Kit
$43.99; LeatherHoney.com
From the couch to the car interior to his favorite leather shoes, and everything in between, Leather Honey keeps leather looking brand new. Kit features a Leather Conditioner (8oz), Leather Cleaner (8oz) and two lint-free application cloths. The easy-to-apply formula is natural, safe, made of high-quality ingredients and makes your leather last longer.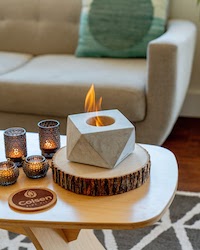 Colsen Fire Pit
$74.96+; ColsenFirePits.com
Enjoy a real fire and leave the smoke and clean up behind. The eco-friendly fire pits are easy to light and extinguish. Simply use rubbing alcohol to get that fire going. Made from temperature-resistant concrete for an enhanced, safe, smokeless, and odor-free experience. The modern, portable designs go with today's decor and offer an easy way to stage an inviting atmosphere for quiet moments alone or while celebrating with loved ones.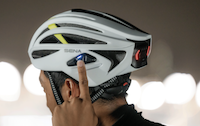 SENA R2X Bike Helmet
$229; Sena.com
With Amazon Alexa built-in features seamlessly integrated speakers and microphone that allow users to use the R2X's communication features and speak directly to Alexa. Sena's helmet-to-helmet Mesh Intercom communication platform also makes it easy to communicate with unlimited cycling partners while riding.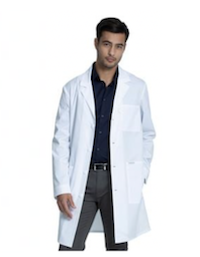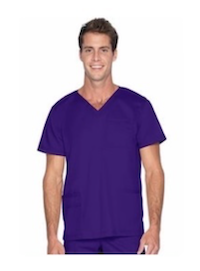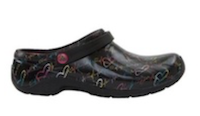 Scrubs, Lab Coats and Shoes
Prices vary; medicalscrubscollection.com
They offer crisp white lab coats, stylish scrubs, and chic shoes that will provide comfort and support during every long hospital shift.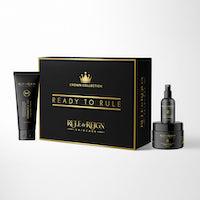 Rule & Reign Skin Care
Starting at 59.99; Amazon.com
The only regimen men need each morning to keep their skin looking smooth and healthy. Three simple steps are all it takes for rapid results - hyaluronic gel cleanser, anti-aging cell serum, and advanced amino acid repair cream. All products are natural, cruelty-free, and vegan-friendly.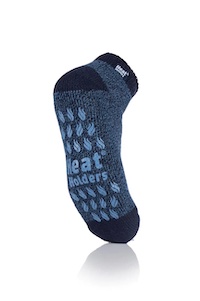 Mens Twist Ankle Slipper Socks
$13.99; HeatHolders.com
Keep feet warm on the coldest of days and pull on this pair of twist color, slipper style, ankle length Heat Holders for men, the warmest thermal sock.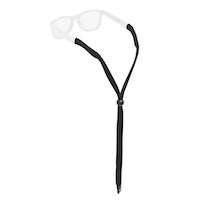 Chums Original Eyewear Retatiner
$8.99; Chums.com
The easily adjustable Chums Original retainer is ideal for all adventures. Whether you're on water, land, snow, or in the air, this retainer has it all—quality, comfort, and the ability to fit most standard frames.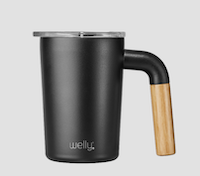 WELLY 12 oz. Camp Cup
$30; WellyBottle.com
Features triple-walled, copper vacuum insulation and a tapered bottom to fit cup holders from car to campsite. The press-in, leak-resistant Tritan slide cap makes the mug instantly travel-worthy.
Looking for more ideas? Read our article "119 Dad-Approved Gifts for Father's Day."
Updated: August 2023