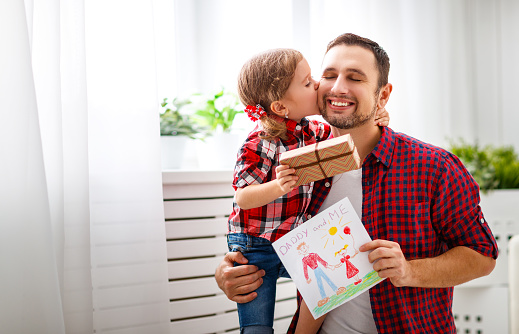 Looking for gift ideas for Dad or the other men in your life? Check out these great products they are sure to love.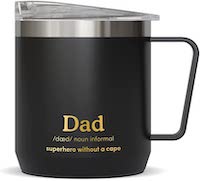 VAHDAM Stainless Steel Tea/Coffee Mug Tumbler
$19.99; Amazon.com
The best mug for the best DAD beacause your superhero without a cape deserves a gift as elegant and classy as him. The Dual Insulation technology of the mug keeps your beverage hot for minimum 2 hours & cold for more than 5 hours. It is also sweat-proof for a hassle-free carrying experience regardless of the temperature of your beverage.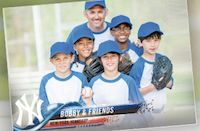 Topps' Customizible Trading Cards
Starting at $9.99; Topps.com
For the sporty father figure in your life, Topps is offering personalized trading cards. Whether you are looking to help your dad expand his current card collection, or looking for a personalized one-of-a-kind gift, Topps has options for everyone. Upload your favorite picture of you and your dad, choose your favorite baseball team's logo, and add a sweet message on the back to create a unique and personalized card for your father in just minutes.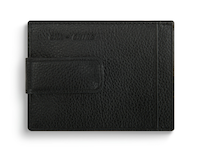 Men's Money Clip-Black
$23.75; Demdaco.com
Show appreciation to the man in your life with this black leather money clip. Perfectly functional, this leather clip holds cards securely.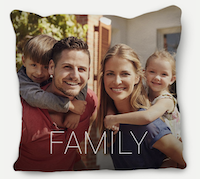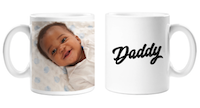 CanvasPeople Coffee Mugs, Pillows & More
Starting at $15; canvaspeople.com
From dads to dog-dads, these vibrant mugs, pillows and more can be customized with any photo and tons of fun effects. All products are created with the highest quality of materials and printing practices. Brilliant colors and crystal clear printing.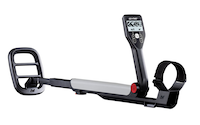 GO-FIND 11 Metal Detector
$99; BassPro.com
This lightweight detector makes it easy to find relics, coins, and other buried goodies like an experienced pro in no time. Portable and easy to transport, it collapses and folds up to fit into luggage or backpack. The GO-FIND 11's easy-to-use LCD display features large intuitive icons to convey battery life, signal strength, and 4 find icons that flash to let you know what the detector has found.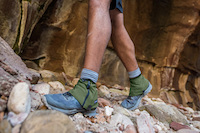 RENAgaiter Low Hiking Gaiters
$49.95; Kahtoola.com
Designed for hiking and exploring, these easily slide over dad's shoes and are built to protect his feet from trail debris, dirt, rocks, moisture and even pesky bugs that land between his socks and boots, ouch. He'll never stop to empty his boots on the trail again.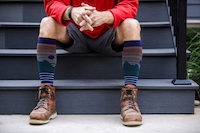 VIm & Vigr Compression Legwear
$36–$38; VimVigr.com
These unisex compression socks are a must-have for daily wellness all summer for dad. Replace his old socks with turbo-charged socks that help decrease lactic acid, prevent cramps, increase blood flow, increase oxygen delivery and minimize muscle fatigue. Compression socks are great for traveling, standing long hours for work, post-workout recovery, hiking, etc.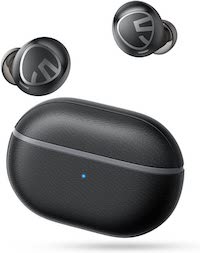 Free2 Classic Wireless Earbuds
$19.99; US.Soundpeats.com
The ergonomic design with each earbud weighing only 0.14oz provides a perfect wearing experience with all-day comfort. 8 hours playtime per charge and another 2.8 recharges by the charging case. It only takes 1-2 hours to charge the earbuds. The Bluetooth 5.1 ensures a stable connection and helps enhance the sound to be more pleasant for your weekly workout. The effortless on-ear touch control allows your access to control volume, switch songs, pause/answer calls, and activate voice assistant.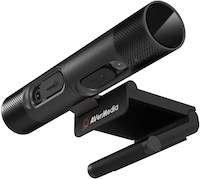 AverMedia Professional Connections DualCam Webcam
$139.99; Amazon.com
A full HD 1080p 30fps webcam to capture both the user and any document or object during video calls. Dual omnidirectional microphones to capture audio naturally and clearly, up to 3 m/9.8 ft. in all directions. AI noise reduction features to help amplify the speaker's natural voice and remove ambient noises. CamEngine4 Software that delivers features like PIP(picture-in-picture), built-in rotation, focus mode adjustment, Keystone Correction, zoom and other features so you can always look your best.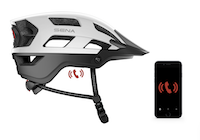 Sena M1 EVO Mountain Bike Helmet
$169; Sena.com
This bike helmet brings wireless and seamless communication audio to the trails. Talk to each other. Make phone calls. Jam to your music. Allows communication with multiple riders within a half-mile range and incorporates up to nine channels, while an integrated microphone tucked inside the brow of the helmet and recessed speakers deliver audio while maintaining ambient awareness. Great for cycling teams, clubs, tours.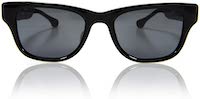 Solos Smart Sunglasses
$299; SolosGlasses.com
Experience the all-in-one convenience of having your audio, connectivity and fitness goals built right into your sunglasses. Solos smartglasses provide a 2-in-1 solution to sunglasses and headphones, combined. With music, phone, and voice assistance built right in, simply grab one device and you're ready to go. Also available: Argon 1, Blue Light Blocking Smart Glasses.
Curdbox Monthly Subscription
$49.95 + shipping; Curdbox.com
Curdbox is a scrumptiously curated, totally unique cheese board in-a-box experience delivered straight to your door. Introduce your kids to new and exciting flavors each month with themed boxes such as "Pizza Party" and "Sandwich Goals," and always be the MVP at the playdate with this deliciously fun treat that kids and parents will both enjoy.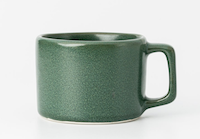 Haand 10 oz. Short Mug
$27; Haand.us
Modeled after a beloved tin camping mug with a compact, sturdy shape. A good mug has the right amount of leverage when sipping and sets down solidly on the table or workbench. The Short Mug has both of these qualities as well as a lower center of gravity, which makes it harder to knock over.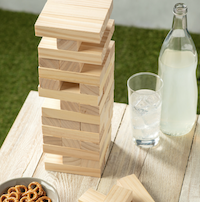 Tumble Tower Block Stack Game
$125; Demdaco.com
The Tumble Tower Block Stack Game is sure to bring everyone together for lots of laughter. A creative game that brings joy to the next level and a unique gift for Dad on Father's Day.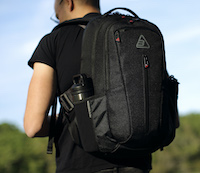 Parenting Pack R1
$125; https://beau.industries
Designed to be a great backpack first, and the best diaper pack on the market second. It's a 4-piece set that includes a fully-featured backpack, a fold-up changing pad that doubles as a laptop sleeve and two insulated water-resistant bottle/accessory pouches. Featuring premium, 100% post-consumer recycled exterior fabric, top-shelf hardware, and designed with clever features that toggle between parenting and non-parenting functions.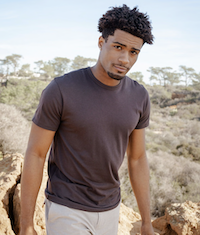 Fresh Clean Tees Eco Fresh Tee
$22; FreshCleanTees.com
Available in both crew and v-neck styles, the Eco Fresh Tee is perfect for warm days by the pool. This lightweight tee is made with organic cotton and is free of microplastics and pesticides, doubling down on the brand's promise that looking good, feeling great and dressing sustainably this summer doesn't have to cost a fortune. Plus, a portion of every sale is donated to the Surfrider Foundation so you can look and feel good.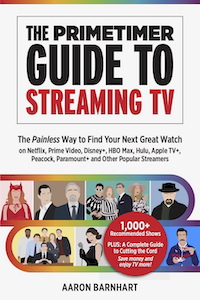 The Primetimer Guide to Streaming TV
$19.99; Amazon.com
Streaming TV has brought us endless viewing options but also endless scrolling. This book will help you discover just what you want without wasting your time. Inside you'll find: reviews of 1,000+ TV series, original movies, specials and docuseries on all the popular platforms, dozens of hand-curated lists for rapidly finding what to watch next, "The Primetimer Guide to Cord-Cutting," with money-saving tips and guide to the latest streaming TV technology and indexes for looking up shows by title, channel and talent.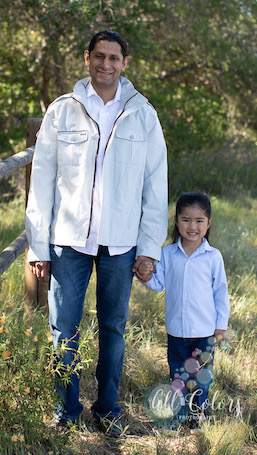 Nobis Admiral Jacket
$425; https://us.nobis.com
This premium cotton/nylon fabrication is designed to keep you dry inside and out. The sporty chest pockets with leather piping detail it sure to be a hit with any dad on Father's Day!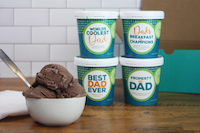 eCreamery's Father's Day 4-Pint Collection
$79.99; ecreamery.com
Amazing gifts of true ice cream artistry – custom churned and hand-packed in small, mouthwatering batches, are sure to delight your Dad and secure your status as his "favorite child." Includes: Best Dad Ever (Sea Salt Caramel Ice Cream); Dad's Breakfast of Champions (Malted Milk Ice Cream with Chocolate Covered Malt Balls and Caramel Swirls); Property of Dad (Double Vanilla Bean Ice Cream with Cashew Brittle); World's Coolest Dad (Chocolate Ice Cream with Chocolate Chunks).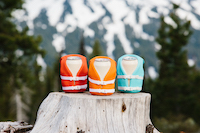 Beverage Life Vest
$13.95; PuffinDrinkWear.com
If you can't keep a close eye on your cans that can't swim; the double-insulated life vest has got you covered. Never lose a can to lakes, rivers, or oceans again.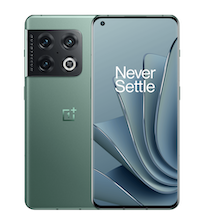 OnePlus 10 Pro
$899; OnePlus.com
Boasts the second-generation Hasselblad Camera for Mobile and a 120 Hz display with improved LTPO technology and Dual Color Calibration. In addition, the device totes an array of new gaming features.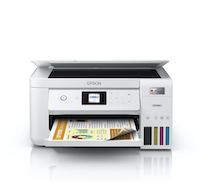 EcoTank ET-2850 Wireless Color All-in-One Cartridge-Free Supertank Printer
$299.99; Epson.com
Provides everyone with the freedom to print in color without worrying about running out of ink. With high-capacity, easily refillable ink tanks for zero cartridge waste and productivity features including wireless, auto two-sided and voice-activated printing, print thousands of pages year-round for fun activities, business needs and more.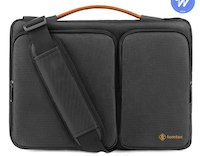 Tomtoc Laptop Sleeve
$36.99; Amazon.com
A specially-designed carry handle means you can transport your device comfortably and conveniently, while a ridge fitted inside the briefcase offers your device 360° protection from everything from zipper scratch to damage caused by knocks or accidental dropping. The innovative self-locking zippers have been adapted to ensure that when they are 'locked' in place, the briefcase will not accidentally open, offering increased levels of protection.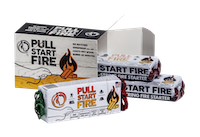 Pull Start Fire Logs
$19.99; PullStartFire.com
The easiest, fastest way to start a fire. No matches or lighters, no kindling. Lights wet wood, windproof and rainproof. Burns for over 30 minutes.
Looking for more ideas? Read our article "119 Dad-Approved Gifts for Father's Day."
Updated: June 2022