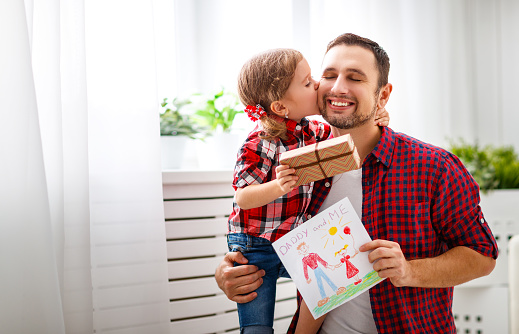 Looking for gift ideas for Dad or the other men in your life? Check out these great products they are sure to love.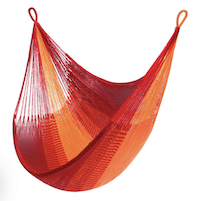 The Chair Hammock
$179; YellowLeafHammocks.com
The perfect retreat for a solo hanger. Sit in it like a chair or kick up your feet for a full-body recline. Handwoven with ultra-soft yarn, the Triple-Weave construction combines 150,000 ultra-soft loops to cradle you weightlessly.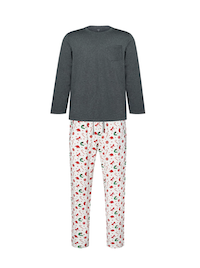 Men's Organic Cotton Long Sleeve Pocket Tee PJ Set
$82; NestDesigns.com
With four different prints to choose from, these PJs are extra-soft, moisture wicking, and resistant to wear and tear. You've never known comfort quite like this and might have trouble getting out of bed the next day.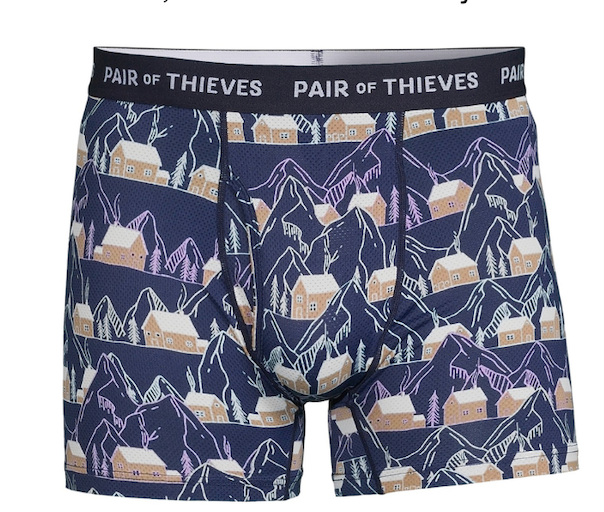 Pair of Thieves' Limited Edition Boxer Collection
$13.98; Walmart.com
Add stretch comfort to your basic essentials starting with this Holiday Mountains Boxer Brief from Pair of Thieves. With a classic pull-on design and elasticized waist, these men's boxer briefs are highlighted by contrast prints, a stretch body that moves with you and a perforated design for added breathability.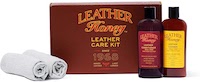 Leather Honey Leather Care Kit
$43.99; LeatherHoney.com
From the couch to the car interior to his favorite leather shoes, and everything in between, Leather Honey keeps leather looking brand new. Kit features a Leather Conditioner (8oz), Leather Cleaner (8oz) and two lint-free application cloths. The easy-to-apply formula is natural, safe, made of high-quality ingredients and makes your leather last longer.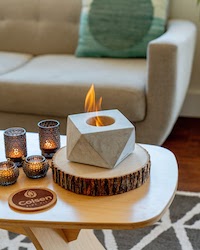 Colsen Fire Pit
$74.96+; ColsenFirePits.com
Enjoy a real fire and leave the smoke and clean up behind. The eco-friendly fire pits are easy to light and extinguish. Simply use rubbing alcohol to get that fire going. Made from temperature-resistant concrete for an enhanced, safe, smokeless, and odor-free experience. The modern, portable designs go with today's decor and offer an easy way to stage an inviting atmosphere for quiet moments alone or while celebrating with loved ones.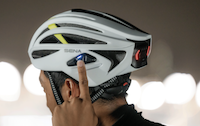 SENA R2X Bike Helmet
$229; Sena.com
With Amazon Alexa built-in features seamlessly integrated speakers and microphone that allow users to use the R2X's communication features and speak directly to Alexa. Sena's helmet-to-helmet Mesh Intercom communication platform also makes it easy to communicate with unlimited cycling partners while riding.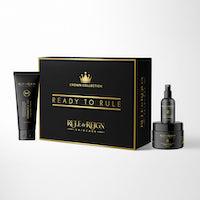 Rule & Reign Skin Care
Starting at 59.99; Amazon.com
The only regimen men need each morning to keep their skin looking smooth and healthy. Three simple steps are all it takes for rapid results - hyaluronic gel cleanser, anti-aging cell serum, and advanced amino acid repair cream. All products are natural, cruelty-free, and vegan-friendly.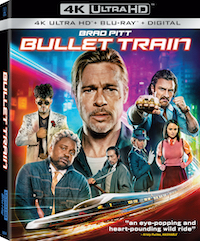 Bullet Train
Amazon.com
Brad Pitt stars as Ladybug, an unlucky assassin determined to do his job peacefully after one too many gigs gone off the rails. Fate, however, may have other plans, as Ladybug's latest mission puts him on a collision course with lethal adversaries from around the globe—all with connected, yet conflicting, objectives—on the world's fastest train. The end of the line is just the beginning in this non-stop thrill-ride through modern-day Japan.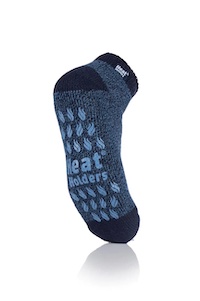 Mens Twist Ankle Slipper Socks
$13.99; HeatHolders.com
Keep feet warm on the coldest of days and pull on this pair of twist color, slipper style, ankle length Heat Holders for men, the warmest thermal sock.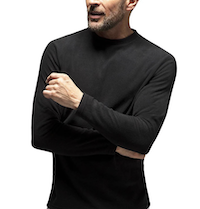 Mens Original Base Layer Top
$39.99; HeatHolders.com
Heat Holders® Men's Original Base Layer Tops are a heavy weight thermal base layer ideal for extreme cold. Matching Bottoms also available.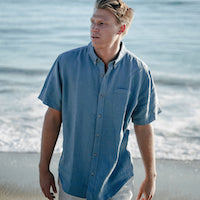 MaddaFella Short Sleeve Ernest Linen shirt
Prices Vary; MaddaFella.com
Welcome to island life. The Key West style brand brings relaxed, laid-back vibes to your wardrobe for casual menswear that always looks good on you. Its line of linen shirts, bottoms, outerwear, swimwear, and more are for those who want a life full of sunshine, blue water, friends, and fishing.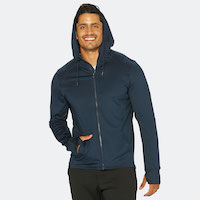 Flexion II Jacket
$118; Hylete.com
Features perfected temperature regulation and superior comfort in a technical fabric that breathes while you move. The Flexion II Jacket features an upgraded fit with new pocket placement, contrast fabric through stretch zones for added flexibility and versatile storage: two open slash pockets and one zip pocket on the left side of the chest.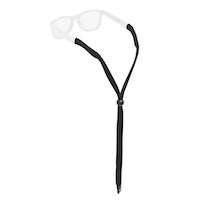 Chums Original Eyewear Retatiner
$8.99; Chums.com
The easily adjustable Chums Original retainer is ideal for all adventures. Whether you're on water, land, snow, or in the air, this retainer has it all—quality, comfort, and the ability to fit most standard frames.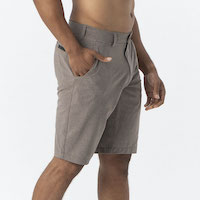 Levo Short
$88; Hylete.com
Experience quick-drying performance fabric in a casual walk short complete with a zippered fly and button closure. Made for the golfer, the traveler, and the commuter, so you can keep it casual or dress it up with a belt and a polo. Classic walk short cut with tapered fit, quick-drying, breathable fabric with 4-way stretch and 6 pockets with satin-feel internal pocket bags. Available in Regular and Above-Knee lengths.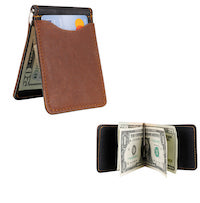 Chester Wallet
$17.50; Vaanandco.com
Sturdy and reliable, this slim card and cash wallet will carry your everyday essentials. Made with upcycled genuine leather.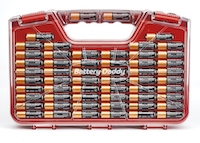 Battery Daddy
$19.99; BatteryDaddy.com
Battery Daddy 180 battery organizer and storage case with tester. The better way to store and organize batteries. No more endlessly searching through cluttered junk drawers.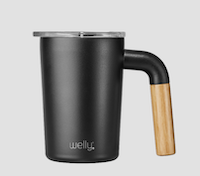 WELLY 12 oz. Camp Cup
$30; WellyBottle.com
Features triple-walled, copper vacuum insulation and a tapered bottom to fit cup holders from car to campsite. The press-in, leak-resistant Tritan slide cap makes the mug instantly travel-worthy.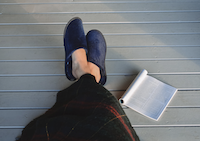 Warming Aromatherapy Slippers
$25–$61; Pantuss.net
For the most comfortable end to a busy day at work or at home, try Pantuss aromatherapy, warming slippers. To reach ultimate desired comfort, you take out the insoles and heat them in the microwave. The dried lavender flowers and flax seeds create a calming, relaxing aroma and when you insert them back into your Pantuss slippers and slide your feet in, that is when you reach the pinnacle of relaxation.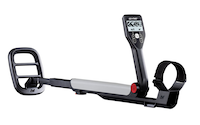 GO-FIND 11 Metal Detector
$99; BassPro.com
This lightweight detector makes it easy to find relics, coins, and other buried goodies like an experienced pro in no time. Portable and easy to transport, it collapses and folds up to fit into luggage or backpack. The GO-FIND 11's easy-to-use LCD display features large intuitive icons to convey battery life, signal strength, and 4 find icons that flash to let you know what the detector has found.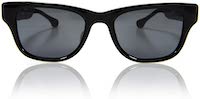 Solos Smart Sunglasses
$299; SolosGlasses.com
Experience the all-in-one convenience of having your audio, connectivity and fitness goals built right into your sunglasses. Solos smartglasses provide a 2-in-1 solution to sunglasses and headphones, combined. With music, phone, and voice assistance built right in, simply grab one device and you're ready to go. Also available: Argon 1, Blue Light Blocking Smart Glasses.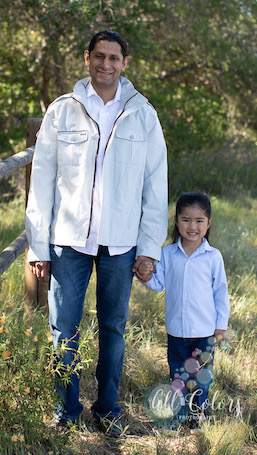 Nobis Admiral Jacket
$425; https://us.nobis.com
This premium cotton/nylon fabrication is designed to keep you dry inside and out. The sporty chest pockets with leather piping detail it sure to be a hit with any dad on Father's Day!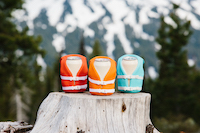 Beverage Life Vest
$13.95; PuffinDrinkWear.com
If you can't keep a close eye on your cans that can't swim; the double-insulated life vest has got you covered. Never lose a can to lakes, rivers, or oceans again.
Looking for more ideas? Read our article "119 Dad-Approved Gifts for Father's Day."
Updated: November 2022