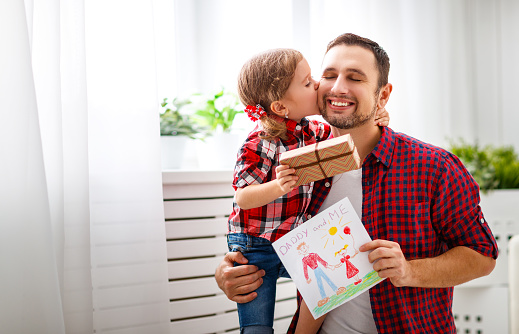 Looking for gift ideas for Dad or the other men in your life? Check out these great products they are sure to love.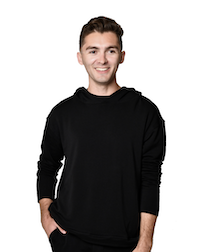 The Coastline Hoodie
$60; MckeePerformanceWear.com
A sleek design with a hidden kangaroo front pocket. Simple, but fashionable seams down the back arm and two-toned hoodie. It is heavy enough to keep you warm, but light enough to wear year-round.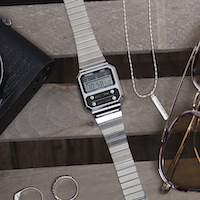 Casio Vintage Watch
$54.95; Casio.com
This iconic digital-watch design — oblong shape, digital LCD, four buttons — pays homage to the F-100, which made its debut in 1978. New touches include the metallic-colored case and metal band. Available in three colors: stainless steel silver, gold and grey gun metal.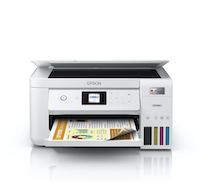 EcoTank ET-2850 Wireless Color All-in-One Cartridge-Free Supertank Printer
$299.99; Epson.com
Provides everyone with the freedom to print in color without worrying about running out of ink. With high-capacity, easily refillable ink tanks for zero cartridge waste and productivity features including wireless, auto two-sided and voice-activated printing, print thousands of pages year-round for fun activities, business needs and more.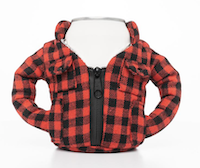 Beverage Flannel
$13.95; PuffinDrinkWear.com
Designed with two layers of thermal insulation this is perfect for any can or bottle. The beverage flannel jacket keeps your drink's sweat off your hands, and your hand sweat off your drink while you work. Everybody wins.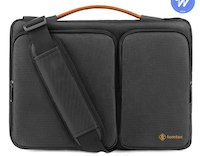 Tomtoc Laptop Sleeve
$36.99; Amazon.com
A specially-designed carry handle means you can transport your device comfortably and conveniently, while a ridge fitted inside the briefcase offers your device 360° protection from everything from zipper scratch to damage caused by knocks or accidental dropping. The innovative self-locking zippers have been adapted to ensure that when they are 'locked' in place, the briefcase will not accidentally open, offering increased levels of protection.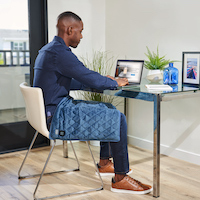 WeightedWarmth Weighted Body Pad with Heat
$54.99; PureEnrichment.com
This deluxe weighted lap pad gives you the best of both worlds by combining the benefits of weighted pressure with therapeutic heat. The versatile design mimics the firm yet gentle pressure of a comforting hug while providing heated temporary relief to your lap, back, chest or shoulders. Help reduce stress and enhance relaxation in any setting with this travel-friendly pad.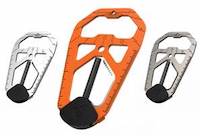 TACTICA Camping Tool
$34.95; Amazon.com
Never worry about forgetting your matches again. Use it as a rope tensioner, tent peg puller and rope cutter without missing a beat.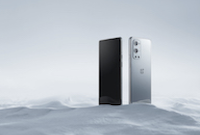 OnePlus 9/OnePlus 9 Pro Phone
$599–$799; OnePlus.com
Studio-level photography on-the-go through its Hasselblad camera. Superior screen resolution that allows an immersive viewing experience for extra gaming, streaming and video call enjoyment. An ultra-fast and ultra-smooth display so that you can multitask across apps without worrying about the phone slowing down. Extra-fast wireless charging - the phone delivers a full day's power in just 15 minutes.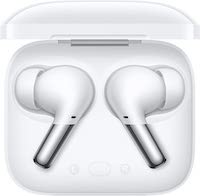 OnePlus Buds Pro Headphones
$149; OnePlus.com, Amazon.com
These true wireless, in-ear headphones deliver a symphony of powerful features for on-the-go studio-grade sound, including a balance of powerful sound with pure silence. Its hybrid active noise cancellation keeps you in control of your audio, allowing you to enjoy crystal-clear calls and a truly personal music listening experience.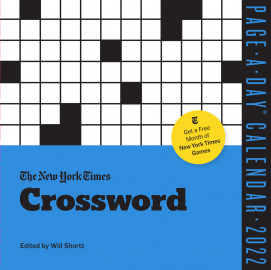 The New York Times Daily Crossword Page-A-Day Calendar
$15.99; Workman.com
You'll feel a sense of accomplishment when you solve each puzzle—they're easier on Mondays so you can work up to the harder puzzles. The array of themes keeps each day fresh, and if you get stuck, you'll find the solution on the reverse of each page.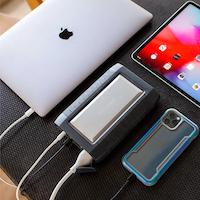 Raptic Titan Air Portable Power Bank
$99.99; RapticStrong.com
Designed to provide long lasting power for all your devices when you need it, working, traveling, outdoors and even during emergencies. Titan Air is eco-friendly, silent and safe to use anywhere you might need power. With an AC outlet, one USB-C port and two USB-A ports you can charge multiple devices simultaneously. Equipped 91 watt-hours of capacity, making it allowed in airplane carry-on bags and convenient to travel with.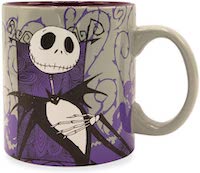 Nightmare Before Christmas Mug
$17.99; Amazon.com
This coffee mug holds 20-ounces of your favorite beverage, and features the Pumpkin King Jack Skellington, the horrific Oogey Boogie, and the Boogie Boys Lock, Shock, and Barrel congregating on the iconic Spiral Hill under a full moon.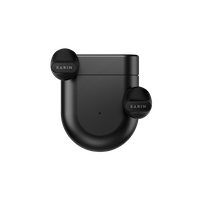 A-3 Earin Wireless Earbuds
$199; Earin.com
With the A-3, Earin combines sleek, Scandinavian design with innovative audio and wireless connectivity features, all wrapped into the smallest earbud on the market. Other user-friendly features include the option for wireless and wired charging, an intuitive touch interface on the earbud to quickly answer calls or play music, and no designated "right" or "left" earbud making it easy to pull them out of the charging case and start using.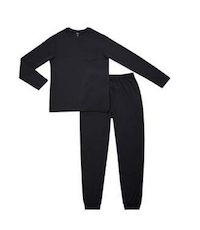 Mens Jogger Set in Midnight
$85; KyteBaby.com
Kyte BABY has the softest baby and adult pajamas that are economically sourced out of bamboo. Bamboo is three degrees cooler than cotton, while also being hypoallergenic. The fabric itself also promotes the smart use of resources and sustainability.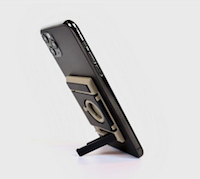 Triptech
$19.99; TripTechGear.com
This ground-breaking phone accessory is the perfect household necessity for while you're cooking, FaceTiming, working out, watching a video, and more. Triptech's Flipside has a finger ring, built-in GPS mount for your vehicle, wide kickstand that actually holds up all phones, secondary kickstand for hard touch typing or scrolling, and it is snag free in or out of your pocket.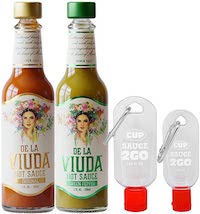 De La Viuda Hot Sauce
$12.99; Amazon.com
The collection includes flavors: Original and Green Pepper. The Original flavor is crafted with chile de árbol peppers while the Green Pepper flavor features a mix of poblano and habanero peppers and both are finished off with a proprietary blend of spices. Made in small batches, these authentic Mexican hot sauces are gluten free and vegan and come in two 5oz bottles with two empty 2-go keychains (1.69 oz & 1 oz) so you can fill and enjoy on the go. You can also mix and match your favorite flavor combination when you purchase.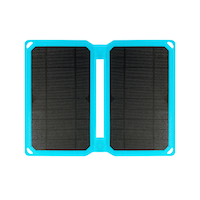 Solar Panel 10
$99; GoSun.co
The Solar Panel 10 charges your phone while traveling or camping. Connect any device via USB, place in the Sun and you can charge about at fast as a typical wall outlet charger. Portable, foldable, weighs less than a pound.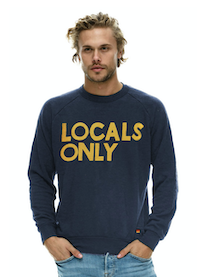 Locals Only Crew Sweatshirt
$165; AviatorNation.com
The most comfortable sweatshirt you'll ever own. The single needle stitch work gives each garment a unique, one of a kind effect. All products go through an intense breaking-down process that gives them a vintage feel you'll love because it's broken in from day one of wearing it. You're going to live in this sweatshirt.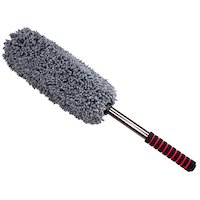 Relentless Drive's Ultimate Car Duster
$28.86; Amazon.com
The only duster you will ever need, this multipurpose microfiber duster cuts your cleaning time in half while providing a showroom quality look. The unbreakable steel handle extends to get to hard-to-reach areas up to 28 ½". Use on your car, truck, motorcycle, SUV, RV or boat.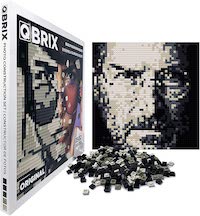 QBRIX
$89.99; Amazon.com
This unique photo constructor allows you to assemble a picture in pixel art format from any photo an infinite number of times. Each set includes 3500 bricks, 1 base plate, 1 mounting tool, 1 photo Frame, 1 unique Code and instructions to upload a photo and receive the build lay out map straight to your phone. The constructor can be disassembled and reassembled with new photos as many times as you want. The box can serve as a photo frame and can be mounted on a wall.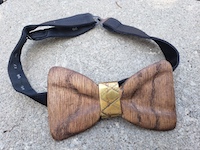 Hand-Carved Wooden Bowtie
Local artist Moyo Gazca creates unique jewelry and wearables from upcycled materials such as wood flooring, brass piping and old spoons. This hand-carved wooden bowtie is adjustable and makes an awesome gift for Father's Day! Follow and DM on Instagram @Moyogazca.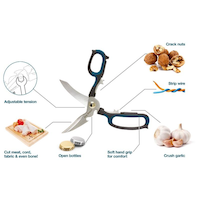 AnySharp 5-in-1 Multi-Function Scissors
$24.99; AnySharpUSA.com
With handy multi-tools and hardened steel blades that cut tough materials with ease, these are great for general purpose use in the home, kitchen, office or workshop. The hardened, curved blades are razor-sharp and perform brilliantly where other scissors just won't cut it.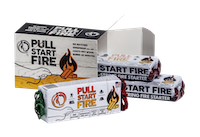 Pull Start Fire Logs
$19.99; PullStartFire.com
The easiest, fastest way to start a fire. No matches or lighters, no kindling. Lights wet wood, windproof and rainproof. Burns for over 30 minutes.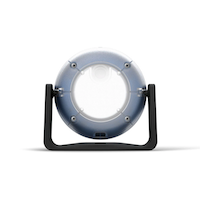 Solar Lamp 50
$39; GoSun.co
This portable solar light provides 50 lumen of light. The lower setting provides 20 lumens of light for more than 6 hours; a perfect solar lantern which is ideal for reading, cooking or lighting up your home. Weighs only 6 ounces - great for backpacking and camping. 1 full day of sunshine will completely recharge the battery.
Looking for more ideas? Read our article "119 Dad-Approved Gifts for Father's Day."
Updated: November 2021