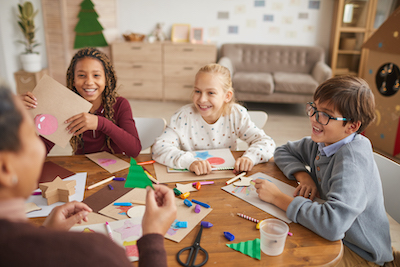 Craft Kist & Activities! Here are our favorite craft kits and activites to stimulate creativity and relieve boredom.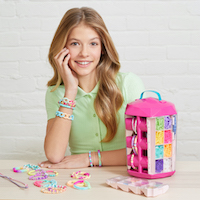 5-in-1 Activity Tower
$29.99; 8+
MakeItReal.com
Each storage tray houses a unique activity; Heishi Craze, Just Bead It, It's Elastic!, Friends Forever and Link Em' Up! The trays can be removed to take on the go or used beside the tower for easy use and storage.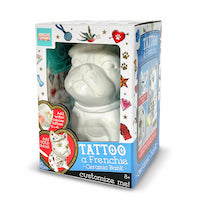 Tattoo a Frenchie Ceramic Bank
$19.99; 8+
https://brightstripes.co
Customize a French sailor dog ceramic bank. Just apply water-decal tattoos & draw gold designs with the ceramic marker.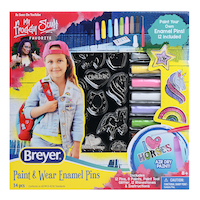 Paint & Wear Enamel Pin Kit
$19.99; 8+
BreyerHorses.com
This DIY horse-themed set comes with all you need to make 12 colorful pins to wear & share. It's the perfect set for the fashionista trend setters who want to add some sparkle to their backpacks, jackets, or hats.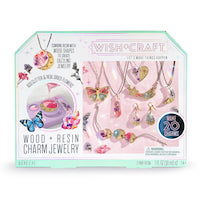 Wood & Resin Charm Jewelry
$24.99; 14+
https://brightstripes.co
Create 20 resin charms with real dried flowers, laser-etched wood pieces, and sparkling glitter. Unbelievably beautiful pendants and charms are easy to achieve, with precious preserved flowers and glittery color. Use the cord and jewelry findings to create bracelets, necklaces, and earrings that you will be proud to show off.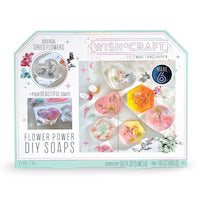 Flower Power DIY Soaps
$24.99; 8+
https://brightstripes.co
Create 6 crystaline soaps with real dried flowers. Add color and scent to create stunning, jewel-like soaps.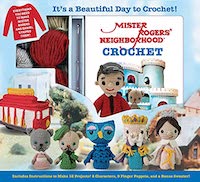 Mister Rogers' Neighborhood Crochet Book
$24.99; 8+
Amazon.com
Everything needed to crochet a dozen projects featuring characters from the beloved PBS series Mister Rogers' Neighborhood. This kit includes an 88-page paperback book with step-by-step instructions and photos for each project, as well as all the materials needed to make Mister Rogers, a bonus sweater, and a finger puppet of Daniel Striped Tiger.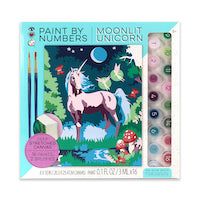 Paint by Number Moonlit Unicorn
$19.99; 8+
https://brightstripes.co
Classic paint by numbers, with stunning artwork. Beautiful artwork features a Unicorn in a nighttime forest.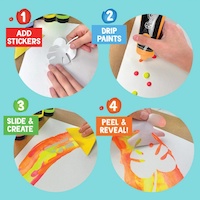 Squeegee Art
$29.99; 8+
https://brightstripes.co
Kids of all skill levels can experiment with techniques and create bold, unique artwork using the hi-flow neon paints that glide, blend and pop off the page. Peel-away stickers allow young artists to mask off areas of the page for cool resist effects, and lots of punch-out shapes allow for easy paper-craft projects.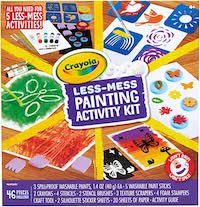 Less-Mess Painting Activity Kit
$24.99; 4+
Crayola.com
Five different less-mess painting activities: stamping, stenciling, texture art, silhouette art and resist art. These paints won't drip or spill, work with any paper and are washable from skin and fabric.
National Geographic Light-up Terrarium Dinosaur Habitat
$29.99; 6+
Target.com
An immersive activity for kids that allows them to create an incredible prehistoric world. Kids will start by spreading a foundation of pebbles, then they'll add the included peat pellets, so their chia and ryegrass seeds have a suitable place to grow. They'll be able to customize their miniature world with two decorative dinosaur figures, a real gastropod fossil, and more. As the grass grows kids will marvel at the changing display inside, and with the learning guide, they'll have access to tons of fascinating facts about dinosaurs and the science of plant growth.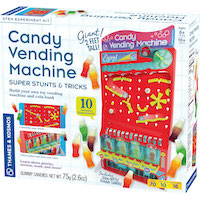 Candy Vending Machine
$39.95; 8+
ThamesandKosmos.com
With this engineering kit, you can build and experiment with your own toy vending machine.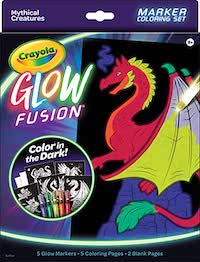 Glow Fusion Marker Coloring Sets
$14.99; 8+
Crayola.com
Create masterpieces when the lights go out, the markers and paper glow for up to four hours.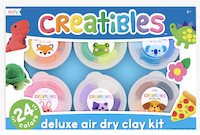 Creatibles Deluxe Air Dry Clay Kit
$20.99; 5+
Ooly.com
There's no kiln needed with this collection of air-dry clays. Model, shape, build, and create with this pliable clay and shaping tools, then simply set it out to dry. Once it's hard, you can decorate further with paints or markers. The kit contains 24 mixable colors.
Published: November 2022