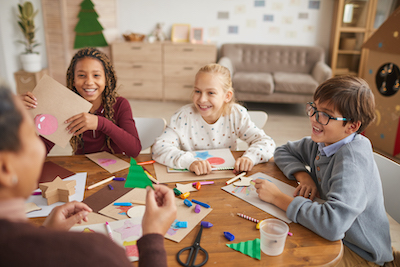 Craft Kist & Activities! Here are our favorite craft kits and activites to stimulate creativity and relieve boredom.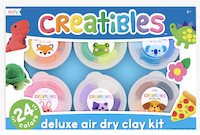 Creatibles Deluxe Air Dry Clay Kit
$20.99; 5+
Ooly.com
There's no kiln needed with this collection of air-dry clays. Model, shape, build, and create with this pliable clay and shaping tools, then simply set it out to dry. Once it's hard, you can decorate further with paints or markers. The kit contains 24 mixable colors.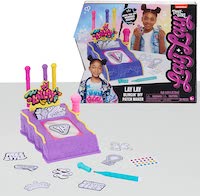 That Girl Lay Lay Blingin' Diy Patch Maker
$16.99; 6+
Amazon.com
This simple-to-use kit comes with everything needed to customize clothes with colorful patches that reflect Lay Lay's unique style. The kit contains 12 satiny patches to customize. Place a patch on the workstation. Add color and have an adult help iron patches on to denim jackets, jeans pockets, canvas bags, sneakers, and more. Then, add shimmery stick-on gems and glitter glue for even more show-ready sparkle.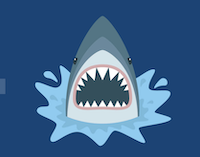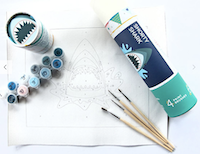 Shorty Shark
$28; 8+
PinkPicassoKits.com
This fun, kid-friendly artwork is turned into a paint by numbers kit. Each kit includes a great quality template printed canvas, a four brush set, handy little pots of acrylic paint, and a map just in case you need to find a number you missed.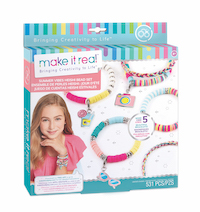 Summer Vibes Heishi Bead Set
$9.99; 8+
MakeItRealPlay.com
Make your outfits pop this summer by customing and accessorizing with the Summer Vibes Heishi Bead Set. Learn how to create five heishi bead charm bracelets with this 528-piece jewelry kit complete with a sturdy PlayTray workstation.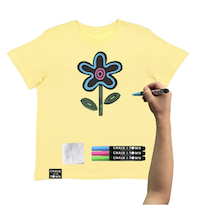 Chalk of the Town Flower T-Shirt Kit
$26.95; 4–16
Chalk-of-the-Town.com
This craft kit features a soft, yellow cotton t-shirt which incorporates a unique "chalkboard" flower on the front. Young artists can draw an image or write words directly on the special chalkboard surface - and thanks to the patent-pending product design, the creation won't smudge once dry. The shirts are erasable with water, reusable and machine-washable, so kids can let their imagination continue to bloom throughout the entire summer.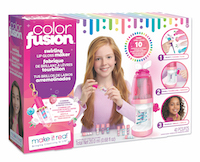 Color Fusion Swirling Lip Gloss Maker
$29.99; 8+
MakeItRealPlay.com
Create custom swirled lip gloss colors. Turning the handle will create a fabulous, swirled creation ready to be used. Add the finished tube to the crystal shaped carry case with bag clip and take it anywhere. Makes 10 swirled lip gloss wands with applicators.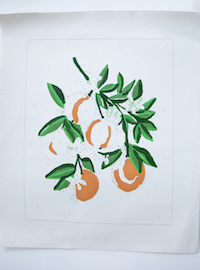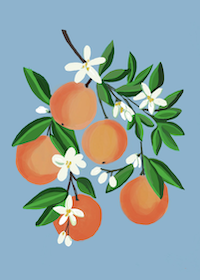 Orang you Glad
$36; 8+
PinkPicassoKits.com
These smaller 8x10 paint by numbers kits are less intricate kits that take fewer hours to complete that bring you something totally fresh and new. Each Mid Century kit takes about 2-3 hours to complete and contains anywhere from 6-17 different colors.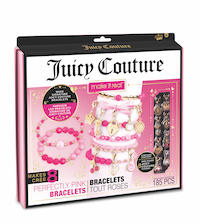 Juicy Couture Perfectly Pink
$19.99; 8+
MakeItRealPlay.com
Create jewelry pieces using a mixture of ribbon and elastic cord. Add Juicy Couture charms or pick from an assortment of beads to make a unique look. They'll be so pretty, everyone will think they came from a high-end boutique.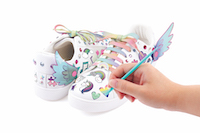 Sticker Chic: Rainbow Street
$14.99; 8+
MakeItRealPlay.com
It's temporary tattoos for your shoes. Do and redo. Add flair to your footwear with decorative adhesive stickers. Transform your shoes again and again. Rainbow Bling out your shoes to make them exceptionally street chi. Includes bead charms, shoelaces, and wings.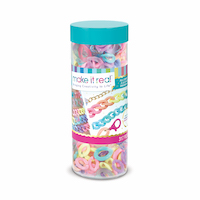 All Linked Up
$16.99; 6+
MakeItRealPlay.com
Interlocking and interchangeable fashion links waiting for a young designer to bring them to life. Over 300 pieces of frosted, translucent, and opaque plastic links in two different sizes included. Different types of claps and decorative curb chain included to accent your own creation. Use the included inspiration instructions to create bracelets and necklaces at the height of fashion or go off script and make a belt, mask holder, strap for a handbag or wristlet; the possibilities are only limited by the builder's imagination.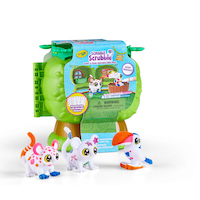 Scribble Scrubbie Safari Treehouse Playset
$17.99; 3+
Crayola.com
This jungle-themed playset encourages kids to dream up imaginative adventures and create colorful decorations for their Scribble Scrubbies Pets. Kids can color the included jungle animal figurines with washable markers then wash them clean again and again for hours of creative fun.
Published: June 2022