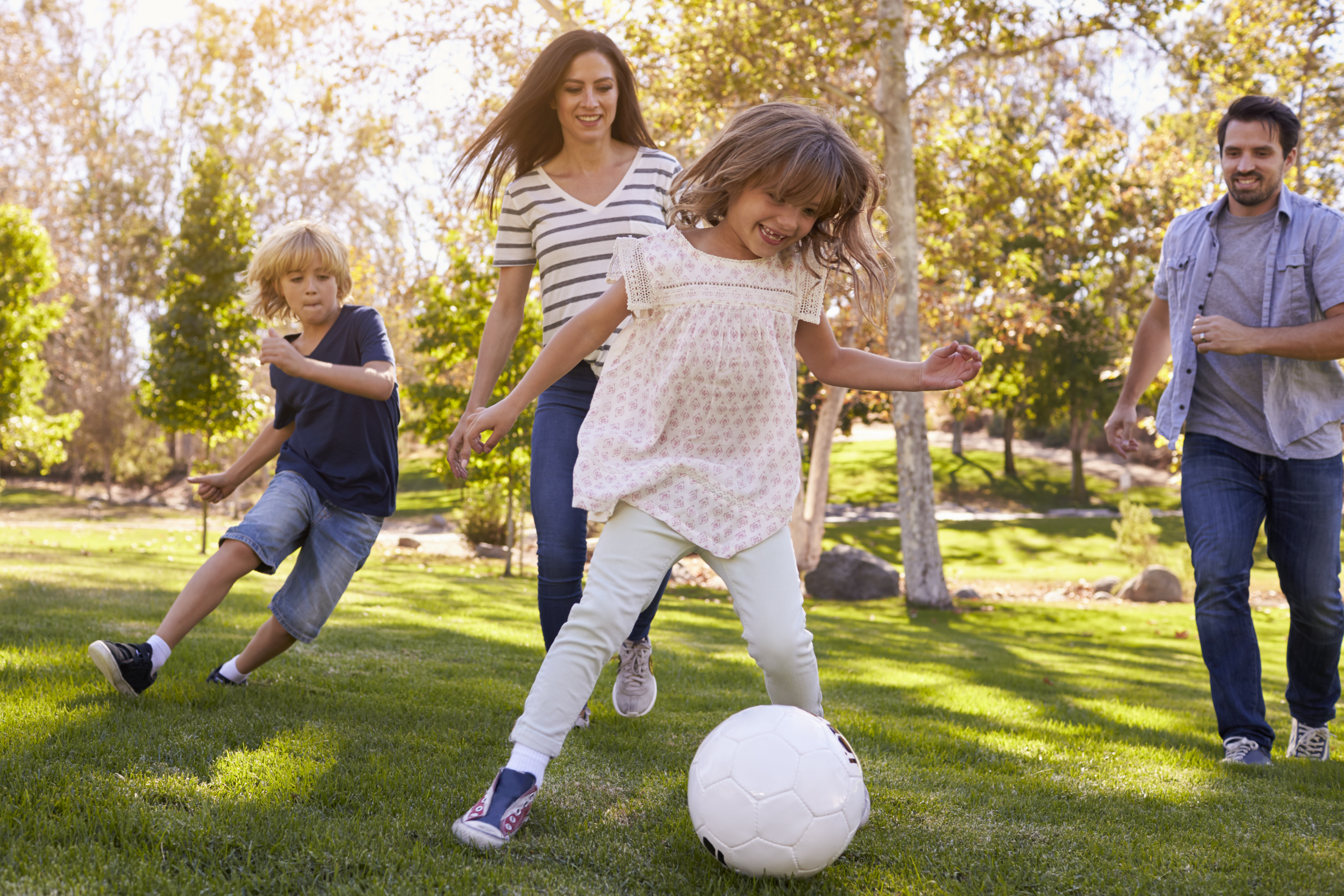 Outdoor Family Games and Toys! Get the family outside this summer with these fun and easy family games and toys.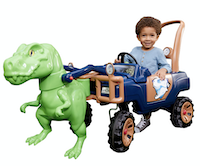 Little Tikes T-Rex Truck
$99.99; 2+
LittleTikes.com
The large T-Rex has cool design and makes realistic roaring and chomping sounds that spark kids' imaginations while they ride. Kids love being behind the wheel, while adults love the durability and comfortable design. Easy to maneuver with its 360-degree spinning front wheels and durable tires that are designed for both indoor and outdoor play.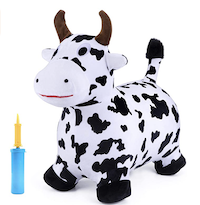 Hopping Cow
$29.99; 18 months+
Amazon.com
Elastic inflatable rubber covered with a thick layer of plush fabric, zero friction, protects your child's skin and safety during play.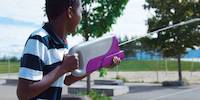 Incog Water Gun
$12; 6+
Team-magnus.com
In line with modern kids' gadgetry styling it offers MI5 style stealth. It's made to the highest standards of modern plastics production with a robust ABS casing around the easily recyclable PE water tank, integral to the gun handle. Ergonomically tested, with a max capacity of 1.2L of water and a reach of 10m, the Incog takes water fights to the next level.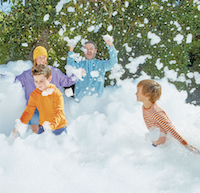 FOAMO Foam Machine
$179.99; 5+
LittleTikes.com
FOAMO comes with all that you need (just add water) to start making mountains of foam within minutes. The unique, non-toxic foam solution creates stacks of foam that leave little to no residue behind and wipe clean with a damp cloth. FOAMO is perfect for birthdays, holidays, or everyday play. And of course, the foam solution is hypoallergenic and biodegradable so kids of all ages can enjoy FOAMO worry-free.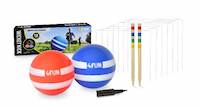 Giant Kick Croquet
$29.99; 3+
Be4Adventure.com
Kids will have a ball with this fun, outdoor, GIANT kick croquet game! Kick Croquet combines the fun of running and kicking a ball with the extra added attraction of guiding it through a course of wickets. You can make the course as hard or easy as you wish just by the way you space the six wickets.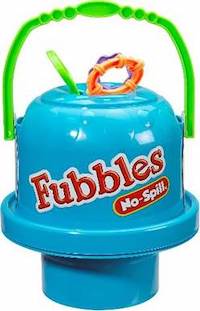 Fubbles No-Spill Big Bubble Bucket
9.99; 18 months+
Amazon.com
Tip it upside down, knock it over..it's no spill. This bubble bucket includes three wands for multiple children to play at once and an easy to grasp handle perfectly sized for little kid's hands. Simply twist open the top and pour the solution into the bottom section of the bucket, twist on the top, and you are ready to play.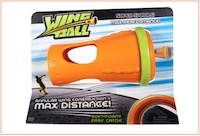 Wingball
$14.99; 8+
HogWildToys.com
A totally unique, soft foam tubular throwing toy that reaches speeds of up to 88 mph. Great for solo throwing or catch with others. Wingball's annular wing construction lets air pass through its tube-shaped body, helping lift it upwards to achieve those super speeds and distances.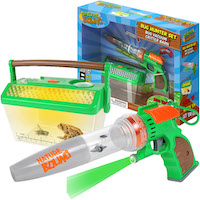 Bug Hunter Set from Nature Bound
$35.95; 3+
ThinAirBrands.com
Watch out frogs, worms, insects, and creepy crawlers. Includes the powerful but gentle motorized vacuum with detachable nose cone and bug capsule, built-in magnifier and carabiner clip, critter habitat with carrying handle and a sliding lock.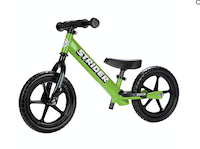 Strider 12 Sport
$129.99; 18 months+
StriderBikes.com
The 12 Sport is the perfect bike to take your child from baby steps to big strides, all without busting out a toolkit (tool-free seat and handlebar adjustment AND tires that never go flat). The Strider Sport has a seat height range from 28-48 cm, which means it fits a huge range of inseam lengths. The cushy, padded seat and an additional extra-long seatpost means your child will get years out of their Strider.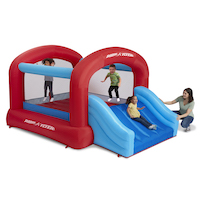 Backyard Bouncer
$299.99; 3-8 years
RadioFlyer.com
Equipped with an extra-wide slide, this inflatable bounce house provides endless entertainment and encourages active imaginative play. Durable material is long-lasting and has an extra grippy surface to prevent slipping. It also features high mesh safety walls to keep kids safe while jumping and a rear door for easy entry and exit.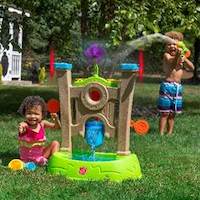 Step2 Waterpark Arcade
$54.99; 3+
Step2.com
Bring exciting arcade-themed water play to your backyard. Little ones can practice fine motor skills as they squeeze the water blaster, shooting water at each target to activate the spinners and create a big splash. Hit the center bullseye to fill up the spill bucket below – whoever makes the bucket spill into the basin is the winner.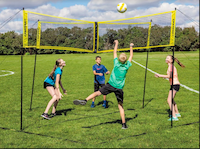 CROSSNET
$149.99; 8+
CrossnetGame.com
An innovative twist on volleyball and a whole new way to stay entertained while getting exercise.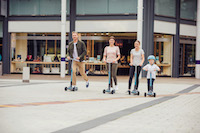 Ultimum Kick Scooter
$129.99-$149.99; 5+
Globber.com
This 3-wheel scooter adjusts from childhood through adulthood. Equipped with a curved, 6-height adjustable T-bar and adjustable steering angle control system, the scooter is easily modified to suit the rider's age, size and desirable speed.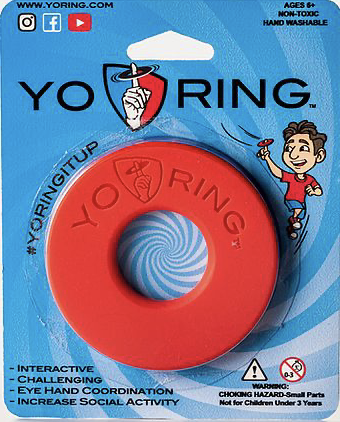 The Yo Ring
$7.25; 6+
YoRing.com
All ages and all athletic abilities find this small disc irresistible to put down. Releases stress, encourages smiles and on occasion, amazement, at catching a small flying disc across the room onto your finger.
Published: May 2021