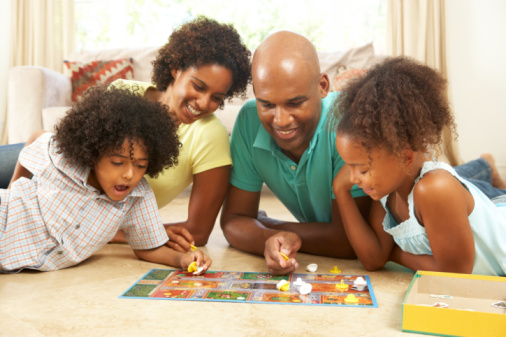 Fun and Educational Games and Puzzles. Nothing brings a family together like playing games. Prevent summer boredom, put the phones away and connect with each other -- plan a family game night! Here are some of this year's fun games for kids of all ages.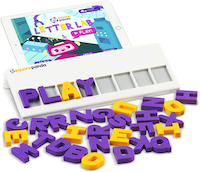 Square Panda Multisensory Phonics Playset 2.0 Version
$69.95; 2+
Amazon.com
Includes 46 tactile smart letters that a child places on a sturdy work station to play interactive games. The letters are roughly 1.5 in. x 1.5 in. with purple consonants and yellow vowels. Download the game apps (available on the App Store or Google Play) prop the tablet on the desk area, lay out your letters and play away.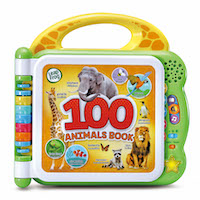 100 Animals Book
$17.99; 18 months+
Amazon.com
Kids have a natural curiosity about animals, and this book provides lots of opportunities for exploration with illustrations and photographs of one hundred fascinating animals. Three modes teach about animal names, animal sounds and fun facts. Switch to the bilingual setting to hear songs, animal names and fun facts in Spanish and English. Interesting facts about animals and their habitats along with early science awareness make this book a must-have addition to any little learner's library.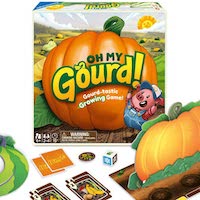 Oh My Gourd!
$24.99; 6+
Amazon.com
A cute and engaging family gardening game. Grow a giant gourd with the help of your gardening tools and a Lucky Ladybug but watch out. Clever critters, mean Mr. Frost, and big bad weeds will keep your gourd from growing. Protect your garden from unwanted guests and give it everything a growing gourd needs to win.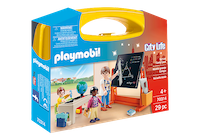 School Carry Case
$14.99;
Playmobil.us
Class is in session. Sit down at the desk to get ready for the lesson of the day. Make sure to pay close attention as the teacher explains the math problem on the chalkboard. Use the included pencil to write lessons on the board, and then use the sponge with water to clean it off after the lesson is finished. When playtime is over, simply store the pieces inside the case for next time!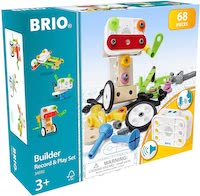 BRIO Builder Record & Play Set
$39.99; 3+
Amazon.com
Bring your creations to life with easy to use tools and inspiration manual. Build cool new toys, record your own sounds, then listen to them as you play. Children play and learn using imagination and problem-solving skills to find construction solutions. Expand your play experience, as all the components are compatible with the BRIO Builder System.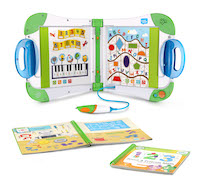 LeapStart Preschool Success
$39.99; 2+
Amazon.com
Touch-and-talk activities include games, puzzles and creative challenges enhance learning to help kids build math, reading, problem-solving skills and more. Scout & Friends Math With Problem-Solving and an additional activity book are included. Many replayable activities have two levels with 50+ key skills per grade level, so kids can play and learn at the right level and move up when they're ready. The easy-to-hold stylus is comfortable for kids of all ages and promotes proper writing grip.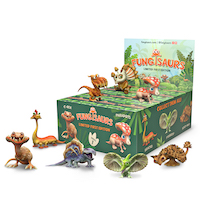 Fungisaurs Mystery Box Collectible Toys
$12-$100; All ages
Fungisaurs.com/store
Fungisaurs are a genetically engineered, dinosaur-mushroom hybrid species designed to inspire adventure, science education and the appreciation for nature through toys, games and animation. These original toys are searching for a place to call home, and they're eager to make new friends. Each Fungisaurs are packaged in a Collectible Mystery Box and include an interactive Fungisaurs Augmented Reality (AR) App. This free iOS app creates more ways to enjoy and interact with the Fungisaurs.
Escape Puzzle: Curse of the Wolves
$19.99; 12+
Amazon.com
What makes these puzzles unique is the innovative cutting process that allows pieces throughout the puzzle to fit together in multiple places, thus allowing the puzzlers to form items or objects that will assist in their escape. Similar to physical Escape Rooms, the Escape Puzzles are perfect for social gatherings where you can work together with friends or family to puzzle your way out.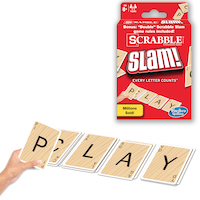 Scrabble Slam
$5.95; 8+
Winning-Moves.com
Start with any 4-letter word on the table like "CAKE" and yell our "Ready, Set, Slam!" and the race is on. Quickly change the existing word, 1 letter card at a time, to create a new word like "BAKE" then change it to "BIKE" and so on. The first player to play out all their cards wins.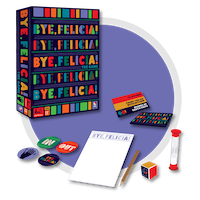 Bye, Felicia!
$17.99; 12+
Target.com
Players have 30 seconds to list as many answers as they can before time runs out. The topics are random and range from "Foods You Eat with Ketchup" to "Bad Habits," giving every round the potential for lots of laughs. When someone has an answer that doesn't match another player, everyone says "Bye, Felicia!" good heartedly dismissing the person from that round of gameplay.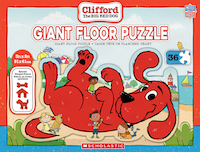 Clifford Floor Puzzle
$15.99; 3+
Amazon.com
Can you build this XL puzzle of the XL dog? This giant, shaped puzzle is great for children and has special fun shaped pieces cut right into it. Use your motor skills to crawl around the floor to gather the right fit of each piece to build a giant Clifford. So much fun learning shapes, colors and getting the reward of a huge Clifford of your own.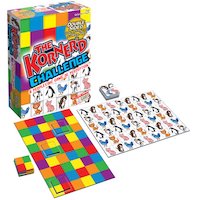 Korner'd Challenge
$19.99; 8+
EndlessGames.com
It's like a puzzle because there is only one match for each tile on the board grid. It becomes more of a game when players have to match all of their tiles on the board before other players. Sometimes you find the pattern right away. Other times, it seems like you just can't find the match at all. The first player to match all of their tiles correctly on the board wins.
Smarty PAD Interactive LED Tablet
$34.99; 3+
FlyCatcher.toys
12 smart games and age-appropriate curriculum. Motion sensors give the lightweight tablet an innovative spin, encouraging unique sensory play. Speaks in both English and Spanish as kids play with colors, patterns, ABCs, and numbers up to 25. Teaches phonics, language, early math, and beginning coding, nurturing small motor development and critical thinking.
Hasty Baker Card Game
$17.99; 7+
Amazon.com
Features 110 vibrant and engaging ingredient/strategy cards with fun characters that represent milk, flour, eggs, butter, sugar, frosting, chocolate, and berries and 24 recipe cards that tell players what they are baking. Icons on recipe cards make it easy to match to the corresponding ingredient cards for those still developing reading skills or with language barriers.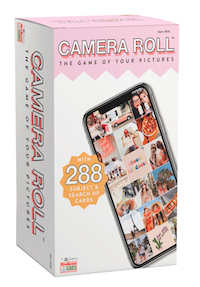 Camera Roll Game
$19.99; 10+
EndlessGames.com
Players engage in quirky category challenges to quickly match a photo from their phone that best suits the title. All players then become their own judges to see who has the closest match of a photo to the category. Players have a fun time defending and persuading one another about the validity of their photo choices.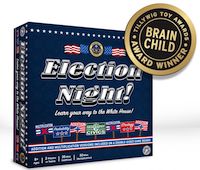 Election Night!
39.95; 8+
SemperSmartGames.com
This unique board game fosters learning in a number of areas, from reviewing United States geography to navigating you through the mechanics of the Electoral College and exercising your math skills. It even features the PlaySmart Dice System, which emphasizes more difficult-to-remember sums and products. The gameplay is so much fun, your kids won't even realize that they're learning.
Published: July 2020