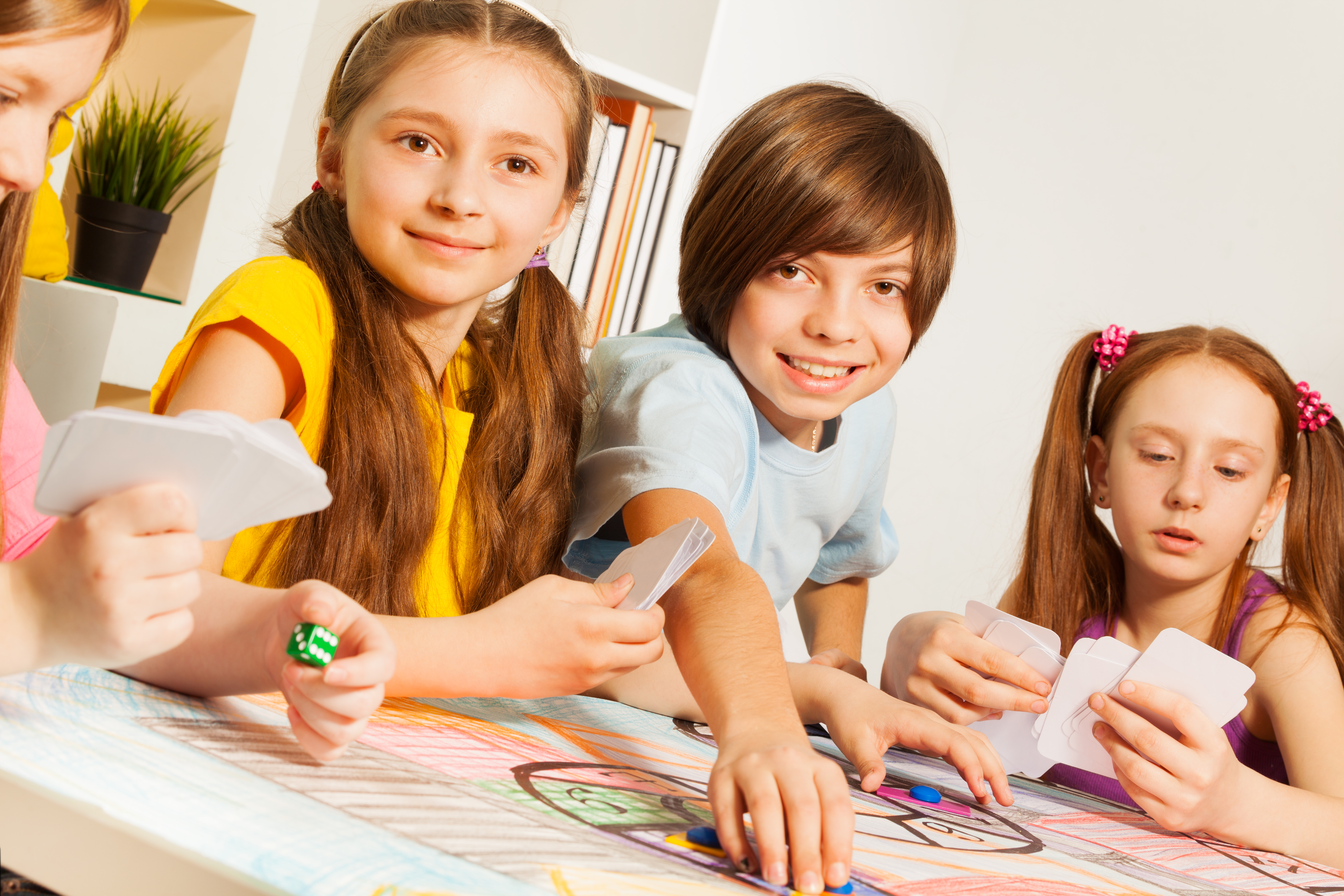 These kid-tested, parent-approved educational games and products will help kids start the school year off strong.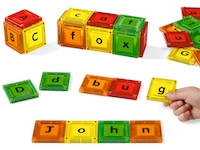 Double-Sided Magnetic Letter Tiles
$59.99; LakeshoreLearning.com
Develops skills in identifying upper- and lowercase letters, using letters to form words, understanding letter-sound correspondence and sequencing the alphabet. The translucent tiles feature an uppercase letter on one side and the corresponding lowercase letter on the other, so kids can connect them to sequence the alphabet, build simple words and so much more.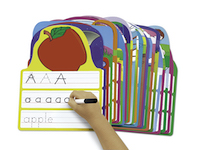 Write & Wipe Alphabet Practice Cards
$29.99; LakeshoreLearning.com
Each card has a familiar image that begins with a different letter, plus ruled baselines and dotted starter lines for printing upper- and lowercase letters. There's even a word at the bottom to reinforce letter sounds.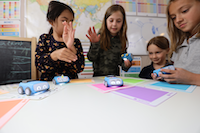 Sphero indi Student Kit
$125; Sphero.com
Designed to introduce early learners to the fundamentals of computational thinking, STEAM, and computer science principles while encouraging open-ended, imaginative play-based learning with real-life scenarios as kids build custom mazes and solve puzzles. indi is driven by color and offers an unplugged, screenless programming experience with its on-board color sensor and included color tiles.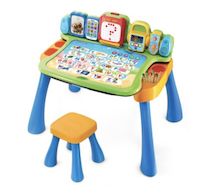 Explore & Write Activity Desk
$64.99; VTechKids.com
This interactive desk features five activity pages filled with engaging content including letters, numbers, music, colors and more. The fold-down writing pad and light-up display encourage kids to practice writing by tracing letters, numbers and shapes with a stylus. The desk transforms into an easel and chalkboard with plenty of storage space for art supplies. Kids can also play with the touchscreen toy phone or listen to more than 20 melodies on the music player.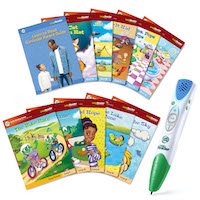 LeapFrog LeapReader Reading System
$57.99; LeapFrog.com
Ten special books help children progress at a reading pace that feels just right to them. Touch the stylus to the book icon in the included books to hear the story read aloud. Explore each word in the story by touching it with the stylus. In Say It mode, you'll hear each word spoken. Switch to Sound It mode to hear words sounded out to build word-blending skills. Select Spell It mode to hear and see the spelling of words and reinforce letter recognition.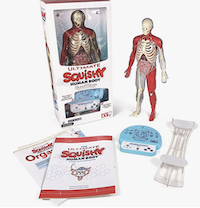 SmartLab Ultimate Squishy Human Body
$99.99; Amazon.com
Anatomy kit featuring a 16-inch-tall human anatomy model with realistic removable squishy organs, articulated joints, and an electronic sound module. Scan removable SmartParts to learn fun facts, take a quiz, and hear funny sounds. The ultimate learning toy featuring 25 removable body parts, interactive electronic scanning platform with lights and sounds, Organ-izer chart and 48-page illustrated anatomy book.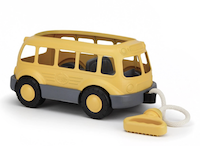 School Bus Wagon
$31.99; GreenToys.com
This oversized toy is sturdy and durable, features a 100% cotton rope handle that easily tucks inside for convenient, safe storage, and has an awesome open-roof design to make loading up passengers a breeze. With chunky tires and a low-set bed, it is the perfect size for little ones to haul around their most prized possessions, both indoors and outside.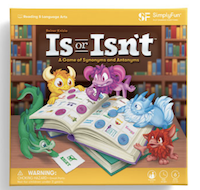 Is or Isn't: A Game of Synonyms and Antonyms
$34; SimplyFun.com
Play along with the adorable creatures that live in this game's thesaurus. They will help you learn synonyms and antonyms. Players take turns moving their character pawn around the gameboard, landing on word cards or challenge spaces. When you identify the synonyms or antonyms on your bingo board, cover the squares with a token. Be the first player to complete a line of four tokens horizontally, vertically or diagonally and win the game.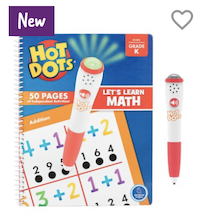 Hot Dots
$27.99; EducationalInsights.com
The Hot Dots workbooks make the perfect activity to get ready for school! They'll keep kids engaged, entertained, and building confidence as they work through 50 pages of educational activities covering a variety of skills. Use the included, interactive Hot Dots pen to receive positive feedback or gentle redirection—lights and sounds indicate right and wrong answers, enabling kids to learn and practice critical learning skills independently, at their own pace, at home, in the classroom, or on the go!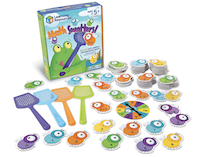 Mathswatters Addition & Subtraction Game
$17.99; LearningResources.com
Swat, Learn, and Win!: Kids grab a swatter, add or subtract, and swat their way to new kindergarten math skills every time they play these fast-paced math games for kids! Multiple Ways to Play: Designed for 1-4 players, these smart games for kids come with many ways to play and learn—compete head-to-head, or boost with solo play! Great for Home or Classroom: Made from durable, wipe-clean plastic and sturdy cardboard, this set's components are ready for years of number learning for kids at home or in the classroom! Ages and Stages: Specially designed with little ones in mind, the Mathswatters Addition & Subtraction Game helps kids as young as 5 build early math and social skills!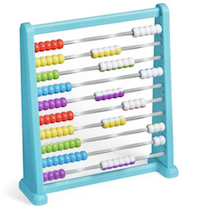 Color-Changing Abacus
$27.99; hand2mind.com
Children learn to visualize numbers and count with this one-of-a-kind Color-Changing Abacus. Multicolored beads change to white as children slide them across each rod, helping them practice counting and patterning as well as basic addition and subtraction. Includes Abacus and Getting Started Guide with 6 teacher-developed activities. Grade PreK- 2.
Updated: August 2022