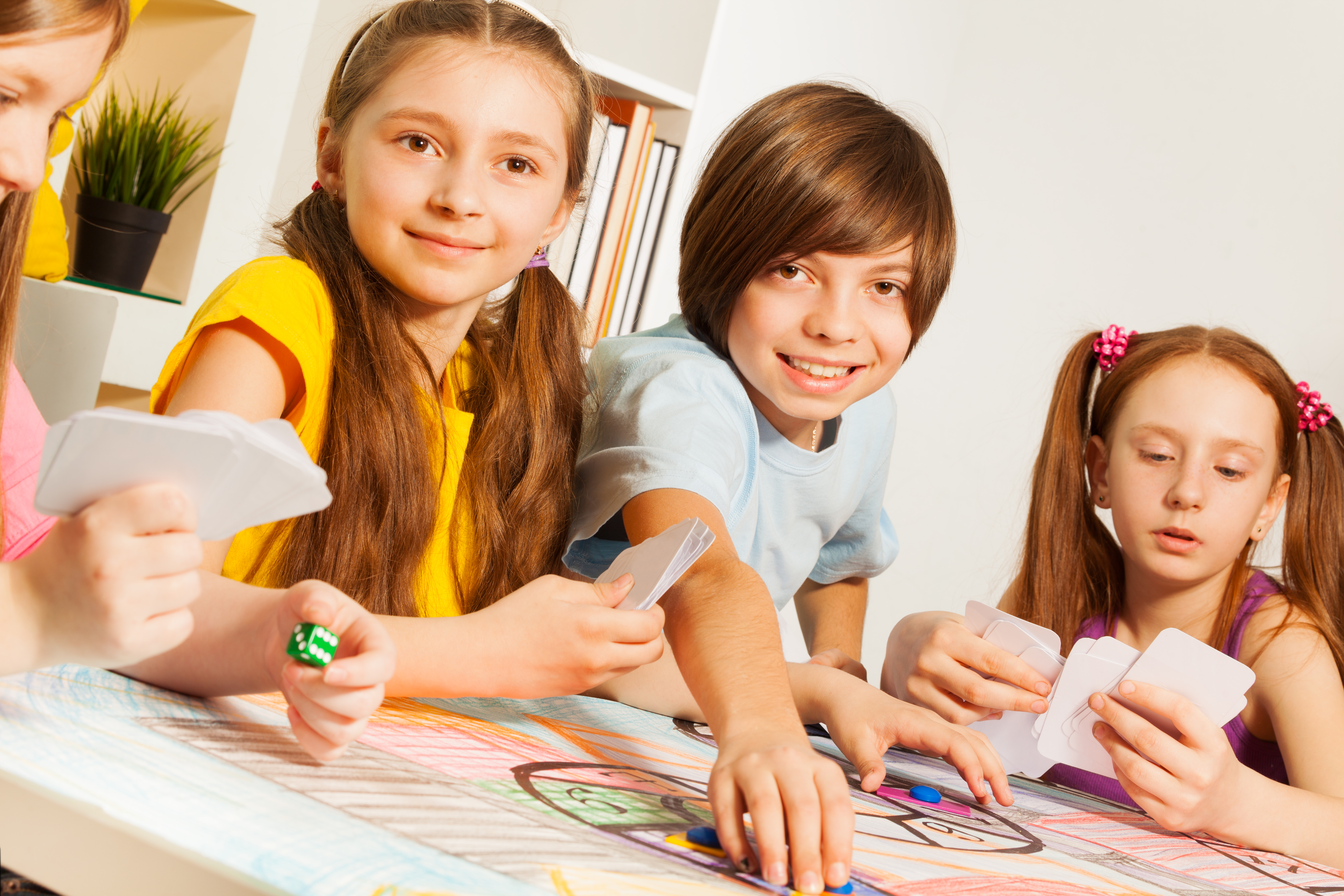 Many kids say the best part of going back to school is shopping for new supplies. These kid-tested, parent-approved products will help kids have a functional and fashionable start to the school year.
KC Cubs Educational Rugs
$34.99; https://kccub.com/product-category/educational-rugs/
Add a dash of color and fun while creating a roomful of learning opportunities with fun and educational rugs. These eye-catching statement pieces feature simple yet engaging designs that hook their curiosity and send their imaginations soaring. Perfect to teach your child the alphabet in an interactive way with memorization games.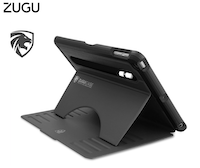 iPad (5th/6th Gen) & iPad Air Case (1st Gen)
$49.99; ZuguCase.com
Made to rise above every challenge and built to take your iPad to the next level, this protective Zugu case looks as good as it functions. Adjustable magnetic stand with up to 8 different angles. Robust bumper and rugged TPU + PC shell for major drop protection. Secure magnetic mount capability (on any metal surface). Soft microfiber interior.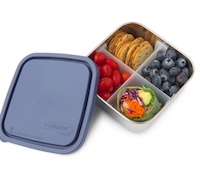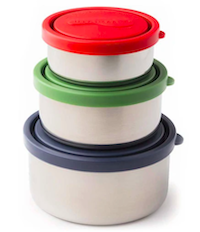 U-Konserve Stainless Steel Food Storage
$22.95-$25.95; https://ukonserve.com/
U-Konserve's trusted stainless steel nesting containers come with plastic-free silicone lids. These are the perfect waste-free solution for storing leftover food, meal prepping or enjoying food outdoors. The flexible silicone lids are easy to open, and the leak-proof feature keeps spills at bay. This new non-toxic stainless steel and silicone combination make these lunchboxes the best zero-waste solution for you and the planet.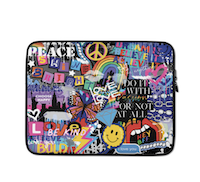 Do It With Passion Lap Top Sleeve
$55; KicksbySammy.com
Available in sizes 13" or 15" for laptops. Made from light weight and water-resistant neoprene. Fuzzy cushion inside with zipper closure. Can be customized with any name, initials, word, or phrase.
Colors of the World Skin Tone Colored Pencils
$5.99; Crayola.com
Contain 24 specially formulated colors representing people of the world. These skin tone colored pencils make coloring pages and drawings even more detailed and realistic. The subtle shades inside are formulated to better represent the growing diversity worldwide. Also availbale in markers.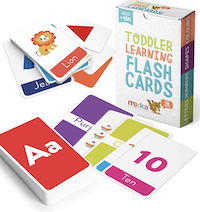 Toddler Learning Addition flash cards
$9.99; Amazon.com
Designed by teachers, these laminated flash cards feature bright, colorful imagery and teach little ones a variety of important first-concept topics: letters, numbers, shapes and colors.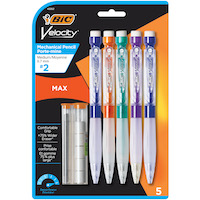 BIC Velocity Original Mechanical Pencil​
$7.99/5-pack; Bic.com
Smoothest, darkest writing with strong lead that erases cleanly​. Durable eraser and soft comfortable grip​.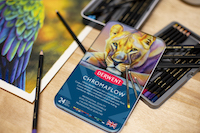 Derwent Chromaflow Coloured Pencils-12 pack
$24.99; Amazon.com
Formulated with rich pigments to deliver bold, vibrant laydown making blending, layering, and shading easier. Perfect for high school and college age artists, and even talented younger children who are learning to blend and layer.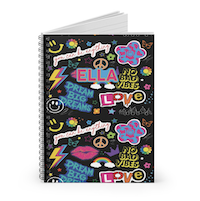 No Bad Vibes Spiral Notebook
$38; KicksbySammy.com
118 ruled line single pages, metal spiral with document pocket on the inside back cover for added storage. Can be customized with any name, initials, word, or phrase.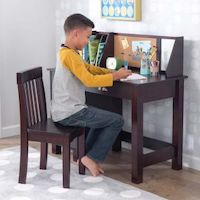 KidKraft Study Desk with Chair
$219.99; KidKraft.com
Gives young students a perfect workspace for finishing homework, studying or working on craft projects. A bulletin board surface gives them a place to pin pictures, drawings and important notes. Two cabinets and a pencil drawer offer plenty of storage to keep kids organized.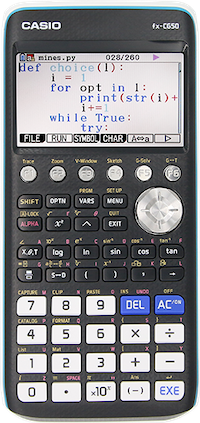 Graphing Scientific Calculator fx-CG50
$118.99; edu.casio.com
Easy-to-operate, high-definition 3D Graph provides visual support for mathematical exploration. fx-CG50 has intuitive operability and exploring features, ideal for mathematics learning.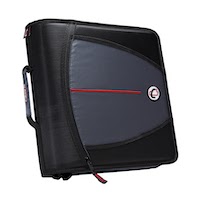 Case-It: The Dual 2.0 2-in-1 Dual Ring Binder
$27.99; Caseit.com
These tough-as-nails zippered binders offer mobile style and storage alongside a durable build that won't buckle or warp, making it easy to keep everything from pencils and paper to calculators and chrome books organized.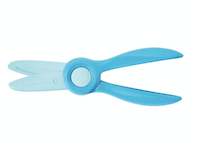 Fiskars Starter Kids Scissors
$3.50; Fiskars.com
Designed to teach beginners how to properly hold and squeeze scissors. Features plastic safety scissors blades and straight, no-loop handles that make them easy to grip.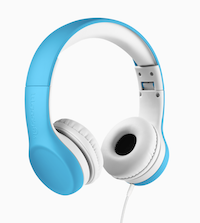 LilGadgets Connect+
$17; LilGadgets.com
Wired and designed for kids 3+. Compact, foldable, non-pinching, with snag-free cushioning and comfy fixed-ear cup design. With a max volume of 93db, LilGadgets headphones reduce outside noise so kids don't have to crank up the volume.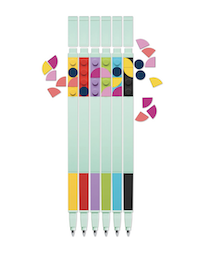 LEGO DOTS Gel Pen 6 Pack
$19.99; Lego.com
Writing has never been smoother, while the pens' securely attached plates offer unique decorative possibilities. The slender, square-shaped pens each feature a removable cap, comfort grip and 2 authentic 1x4 LEGO plates. The pack also includes 25 colorful DOTS tiles so kids or fans can decorate the pens. These cool pens can be redesigned at any time to reflect an ever-changing style.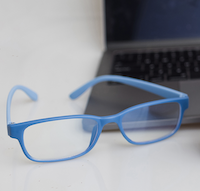 Viteyes Blue Light Glasses
$19.99; Viteyes.com
Help shield your eyes from high-energy blue light that is emitted by digital screens, such as computers, tablets, smartphones, and televisions. These blue light blocking glasses fit most ages 9 through adulthood.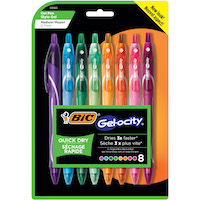 BIC Gel-ocity Quick Dry​
$8.99/8 pack; Bic.com
Fast drying ink dries up to 3x faster for less smearing​. Super smooth writing experience​ with comfortable full grip barrel and vibrant fun colors​.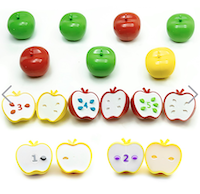 Apple Counting Color Matching Factory
$24.99; Skoolzy.com
Kids will love sorting the apples and matching the 2 halves. These educational toys are a great way to learn numbers, colors and to count. It promotes number recognition, counting color recognition, hand-eye coordination, problem-solving skills, and STEM learning, all while having fun.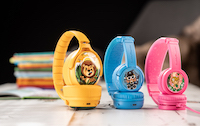 BuddyPhones+
$29.99; BuddyPhones.com
These features include safe sound settings that keep audio under the 85dB and StudyMode that helps isolate voices from other sounds, producing crisper vocals for studying or watching lessons.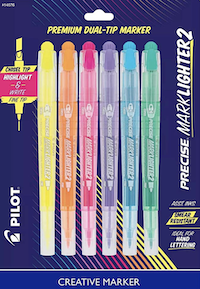 Marklighter2
$5.28/6 pack; PilotPen.com
Cleverly pairs a broad, chisel tip highlighter with a fine, bullet-tipped marker in one streamlined barrel made of 89% recycled plastic. The 10 quick-drying ink colors are vibrant enough to catch your eye, yet translucent enough to layer without bleeding through paper.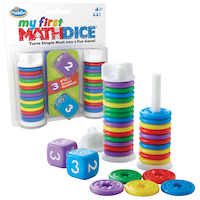 My First Math Dice
$10.99; ThinkFun.com
Recognition of numbers 0-5, more than/less than, one-to-one correspondence, addition to 10, concentration, focus, patience and overall love of math.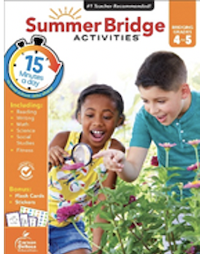 Summer Bridge Activities® Workbook (Preschool–Grade 8)
$12.99; CarsonDellosa.com
Designed to prevent a summer learning gap and keep kids mentally and physically active, the hands-on exercises can be done anywhere. These standards-based activities help kids set goals, develop character, practice fitness, and explore the outdoors.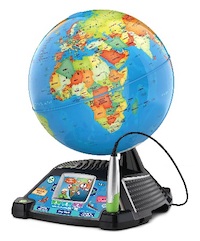 Magic Adventures Globe
$84.99; LeapFrog.com
Using the stylus, children can tap on the interactive learning globe and experience new places, languages, cultures, animals, geography, habitats and more through high-quality BBC videos. Featuring a 2.7" integrated video screen, animations and live-action videos fully immerse kids in the curriculum to provide a better understanding of the world through more than five hours of videos. They can also play three interactive games.
Crayola SuperClick Washable Retractable Markers
$12.49; Crayola.com
Awesome bright colors and the first ever--WASHABLE retractable marker. Retractable with special ink that is designed to resist drying out. Their conical tips make it possible to create thick and thin lines, while the easy-click design makes them ideal for coloring on-the-go.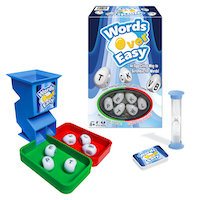 Words Over Easy
$14.95; Winning-Moves.com
Pop the Letter Eggs into the Egg Sorter to see which letters you can use to spell words. Letter Eggs that fall into the green side are good, while Letter Eggs that land on the red side are rotten. Players scramble to come up with words using all the letters, face-up, on the "good eggs" and none of the letters from the "rotten eggs".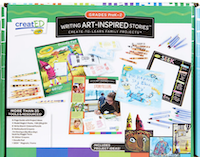 Writing Art Inspired Stories
$27.99; Crayola.com
Includes colorful art supplies and an informational parent guide so families can practice curriculum concepts together. These creative homeschool materials feature writing projects for kids that help nurture curiosity, creativity, communication, collaboration, and critical thinking through age-appropriate activities. Kits use a project-based learning foundation so students learn important reading, writing, and creativity skills supported by family.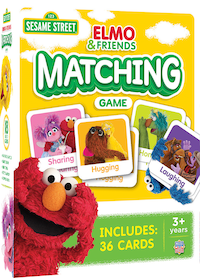 MasterPieces' Sesame Street Elmo & Friends Matching Game
$9.99; Masterpiecesinc.com
This age appropriate card game stimulates memory skills, recall, picture and color recognition with the help of some of the world's most beloved, classic preschool characters.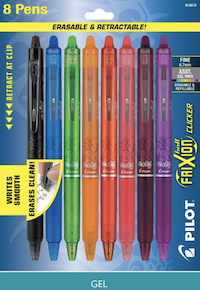 FriXion Clickers
$19.99/10 pack; PilotPen.com
Offer unlimited do-overs so you can write, erase and re-write until you get it right. Pilot created thermo-sensitive ink that becomes clear from the heat generated via erasing friction. There's no wear and tear to the paper or messy eraser crumbs.
Updated: Sept. 2021