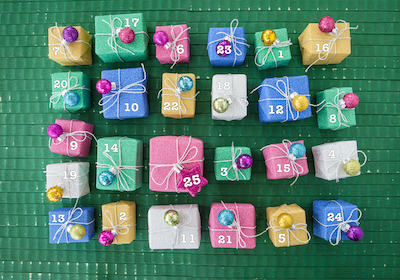 We love a good countdown! Whether it's Christmas, Hanukkah or a birthday, marking off days to the big day can be as joyous and memory-filled as the occasion itself. Here are advent calendar projects and reviews for unique calendars and products that help count down to the holidays (including advent calendars for pets!).
Count Down to Christmas
The word Advent comes from the Latin word adventus or "coming." To Christians, Advent is (in part) in anticipation of Christ's birth. The tradition of counting down the four Sundays leading to the Advent of Christmas began in the fourth century, but paper Advent calendars with windows for 24 days prior to Christmas emerged in Germany in the early part of the 20th century.
LEARN HOW TO MAKE THIS!
Our simple, Christmas tree-shaped calendar is made from 24 mini red Solo cups, rubber bands, green tissue paper, and a foam core stand. It can be filled with tiny toys or treats specific to your family.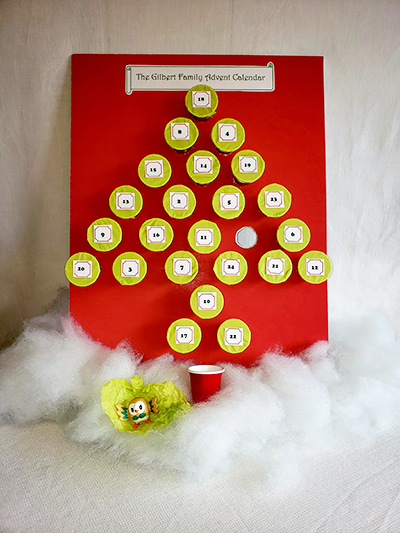 8 Nights of Light
In the Jewish faith, Hanukkah is not as important as many other holidays, but due to its proximity to Christmas, some modern Jewish families have adopted December gift giving. The focus is the nightly lighting of the menorah—a memorial to the rededication of the second temple, where a small amount of oil miraculously lasted eight nights.

The modern Hanukkah menorah is a candelabra of nine candles. The tallest candle at the center is referred to as the servant candle, as it is used to light the other candles. One candle is lit, starting from the left side, on the first evening. Another is lit each evening for eight nights.
LEARN HOW TO MAKE THIS!
Here's a menorah made partially of recycled materials. The servant candle hides the Hanukkah prayer (which is read each evening) and eight paper tube candles hide small gifts. Gold and red tissue paper is placed in each tube after the gift is unwrapped, so it appears as if the candle is lit.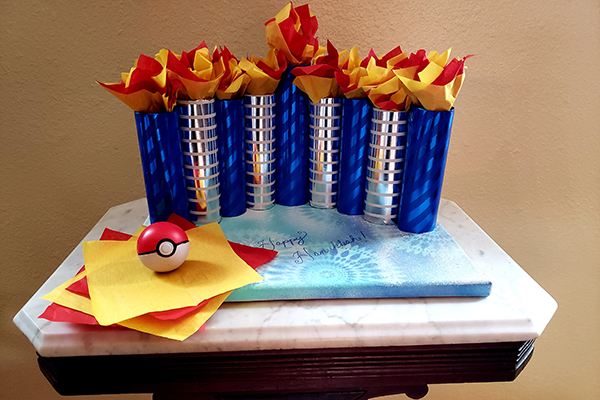 Literary Advent Calendar (Stack of Books!)
Bedtime stories are a great way to wind down exciting days preceding your holiday. Whether you purchase new books or use old standards, we recommend wrapping a book for each day as a literary Advent calendar. Even if the book is a beloved classic for your family, the unveiling will breathe new life into the familiar story.
Advent Calendar Reviews
The first three advent calendars listed here are my family's favorites.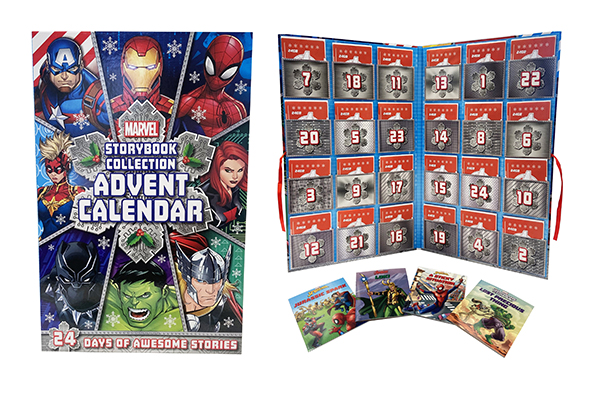 Marvel Storybook Collection Advent Calendar, $29.99; Amazon.com. Make your holidays super! This bold, bigger-than-life calendar opens to reveal 24 Marvel superhero mini books to read each night until Christmas. A favorite due to its size and character appeal, we like that the focus is on reading rather than edible treats. Debuting this year is a Disney Princess Storybook Collection Calendar, and one featuring Disney and Pixar characters.




Birth of Jesus Advent Calendar and Nativity Scene
$39.99; www.beamingbooks.com
This heavy-duty cardboard backdrop comes with punch out characters arriving daily to celebrate the birth of Jesus. The charming and humorous set (how many nativity scenes include a pizza maker?) acts as both Advent calendar and creche and can be reused.


Cookie Making Advent Calendar by Sugar Plum Chocolates, $65. This oversized calendar contains 25 days of baking tools, cookie ingredients and recipes to create six types of holiday cookies. You provide the staples such as flour, sugar, butter and eggs, but you'll delight in their unique add-ins like mello-crème, espresso powder, flaked sea salt and candied orange peel. www.uncommongoods.com/product/cookie-making-advent-calendar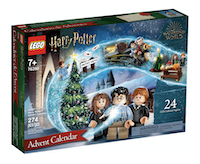 LEGO Harry Potter Advent Calendar
$39.99; www.lego.com
This year's Harry Potter set is a playable board game! Each day brings a new Lego mini figure or buildable scene from one of the books including the Privet Drive fireplace full of letters, a Gringotts' Bank vault and mine car, and a banquet hall feast. The Christmas Eve toy is a spinning top that allows you to play the game printed on the calendar base. Lego also carries Star Wars, Marvel, Lego City and Lego Friends advent sets for the same price.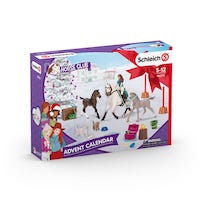 Schleich Horse Club Advent Calendar
$29.99; https://www.schleich-s.com/en/US/new.html
Fans of Schleich animals will delight in the value of this 24-piece scene. Filled with three horses, a rider figure, farm animals, fencing, feed and farm equipment, the set pairs nicely with other Schleich stables and animals. Wildlife and Farm World sets are also available.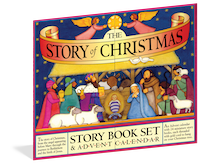 The Story of Christmas Story Book Set and Advent Calendar
$17.99; https://www.workman.com/products/the-story-of-christmas-story-book-set-and-advent-calendar
Large book unfolds to reveal 24 Mini Board books that tell the story of Christmas. Each comes with an attached gold ribbon hanger so they can be hung on the tree and kept for years to come.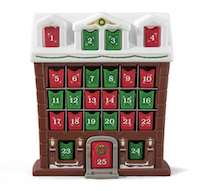 Step2 My First Advent Calendar Christmas Play Set
$59.99; www.step2.com/p/my-first-advent-calendar
This big, beautiful gingerbread-style house has drawers large enough for Matchbox cars and snack-size candy bars. It's reusable and pretty enough to display prominently, but treats aren't completely hidden in the drawers, so it's best to wrap them if you have peekers.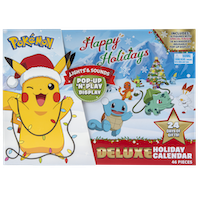 Pokemon 2021 Deluxe Holiday Advent Calendar
$29.99; www.target.com
Gotta catch 'em all! Behind the 24 doors of this advent calendar are 16 two-inch Pokemon Battle Figures including a special holiday Pikachu and 8 accessories to create your own display. A must have for Pokemon fans.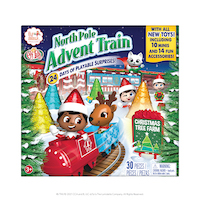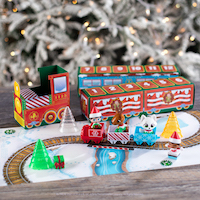 The Elf on a Shelf North Pole Advent Train
$32.95; https://shop.elfontheshelf.com/collections/activities-accessories/products/north-pole-advent-train
This cardboard train with an engine sized to fit a Scout Elf has four themed box cars filled with 24 tiny toys for your Elf. Each box car flips to become a display for the themed toys.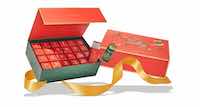 24 Teas of Christmas-Vahdam Teas
$79.99 https://www.vahdamteas.com/products/holiday-advent-calendar-24-teas?variant=3294674855530
What a special gift for a tea lover! This delicious advent calendar has a variety of aromatic, loose leaf Indian teas. From the sweet Chocolate Vanilla Herbal Tea Tissane to the savory Turmeric Ginger Herbal tea, the recipient will be dazzled by the full pound of tea in these 24 lovely, reusable tin cannisters. Be sure to include an infuser with your gift if your recipient is used to bagged teas.
FOR PETS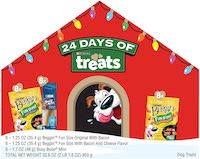 Purina Beggin' and Busy Dog Advent Calendar Dog Treats Variety Pack
$21.99; www.amazon.com
24 delectable dog days of Beggin' Strips and Busy Bone mini treats perfect for all breeds and sizes.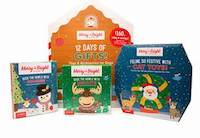 Merry and Bright 12 Days of Gifts Collection for Dogs
$39.99; www.petsmart.com
This 20-inch cardboard calendar house contains 12 full-size, holiday-themed toys and accessories for dogs worth $80 and another $80 in savings coupons. Petsmart also carries a cat version.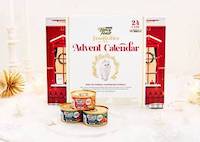 Purina Feastivities Advent Calendar
$24.99; www.feastivities.com
Filled with 24 cans of 8 flavors of Fancy Feast cat food, this purr-fectly adorable Catvent calendar comes with an optional purchase of collectible kitty sugar cookie ornament and cookie cutter. Proceeds benefit the Purple Leash Project to help survivors of domestic violence escape dangerous situations with their pets.
UNIQUE ADVENT ALTERNATIVES AND CREATIVE COUNTDOWNS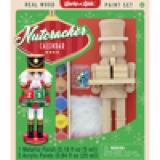 Masterpieces Nutcracker Calendar Wood Craft and Paint Kit
$15.99; https://www.masterpiecesinc.com/nutcracker-calendar-wood-paint-kit
This DIY Nutcracker is perfect for crafty kids. Simple instructions show you how to paint a pre-made wood nutcracker and attach accessories and stickers. The nutcracker holds two blocks on a wood tray that can be turned daily to reflect the number of days until Christmas. It's a decoration can be used for years to come!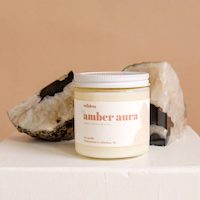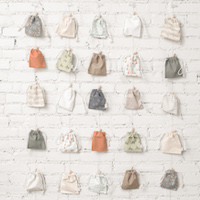 Vellabox Candles
$14-$34; www.vellabox.com
Fans of these soy-based, essential oil-infused candles love the fashionable, unbleached canvas bag packaging. In permanent marker, write the 24 days of Christmas on the bags and unwrap a candle each night until their mantel is aglow with holiday spirit. We recommend the delightful Nordic Pine. The DIY kits are availbale Nov. 8.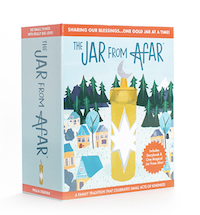 Jar from Afar
$39.95; www.thejarfromafar.com
Interactive book and online video teach the simple act of giving while counting down to a holiday. Perfect for Ramadan because it incorporates saving and giving. Each day, instead of receiving a treat, children add money, small trinkets and toys to the jar. When it is full, it's anonymously given to a community member in need, along with the book. The pay-it-forward nature of the jar make it a favorite and help balance receiving with giving.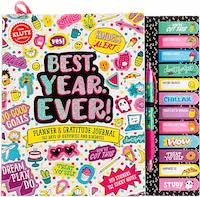 Klutz Best. Year. Ever! Planner and Gratitude Journal
$16.99; www.amazon.com
Perfect for teens. Customizable journal that allows the user to plan for and countdown to every holiday with gratitude and kindness. Part calendar and part journal, the child can write out their hopes and dreams for their year with the included pen, mark exciting days with stickers and use tiny post-its as reminders. Each month is blank and built from scratch, so it can be used for any year and started on any month.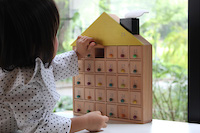 Apartment 31 Advent Calendar
$110; https://madeyoulookpdx.com/products/apartment-31
This 31-day, house-shaped box is pricey, because it is made from responsibly source wood with a natural beeswax coating, but it will last for a lifetime. Its bright colors make it perfect for counting down to any holiday or event or simply for daily storage and play. Pro Tip: Use the roomier roof compartment for a scavenger hunt clue leading to a larger gift from Santa.
Emily Dolton is an artist and mom of two advent calendar chocoholics-who come by it honestly!

Published: October 2021
____________