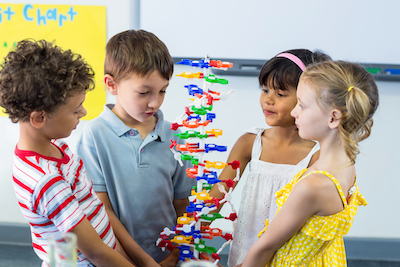 Educational games and toys that support science, technology, engineering and math (STEM) are all the rage. Check out some of this year's great products that support STEM learning at home.
Kontu STEM Blocks – K25 Super Mega Awesome Kit
$99.99; 3+
KontuKids.com
Children explore and learn about numbers, magnetism, weights and balances and other STEM concepts. Children will love feeling the force of the magnetic parts as they attract and repel each other. ​​STEM Blocks help kids understand how structures fit together and develop fine motor skills.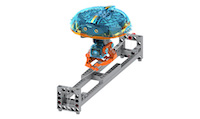 The Amazing Tightrope-Walking Gyrobot
$39.95; 6+
ThamesandKosmos.com
Explore the astonishing powers of the gyroscope by building a robot that walks, step by step, along a tightrope, using gyroscopic forces to keep its balance. Conduct eight experiments that demonstrate the physics behind the motorized gyroscope's amazing behaviors. Experiment with getting the robot to walk on different surfaces: a tightrope, on a solid tabletop, on a soft surface, and even on your arm. You can also experiment with the balancing behavior of the motorized gyroscope by itself, testing its ability to balance on its edge, on your finger, on a pole, and dangling from a string.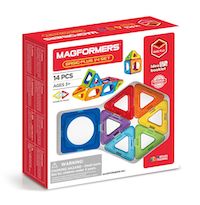 Magformers Basic Plus 14pc Set
$24.99; 3+
Magformers.com
Build with squares, triangles and inner circle square shapes. Create houses, towers and our 'magic ball'. Learn to build using combine, roll and pull-up techniques and see what your imagination can create! Build along with the step-by-step instructions and develop color and shape recognition, fine motor skills and problem-solving ability. Each geometric shape contains magnets that never reject, so you'll always hear the Magformers click.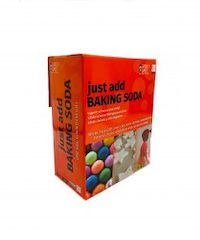 Griddly Games' Just Add Baking Soda
$25.95; 8+
GriddlyGames.com
This STEAM kit is the perfect mix of science and art for all creative kids. More than 20 science and arts activities including Bath Bombs, Ornaments, Baking Soda Volcano and so much more. This transformative kit will discover chemical reactions, states of matter, and alkalines that all burst into super cool crafts.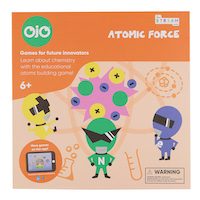 Atomic Force by OjO Games
$20.99; 6+
Amazon.com
Atomic Force is a STREAM-themed board game that introduce little ones to the pleasures of pondering what if? Learn basic chemistry in a fun way by collecting protons, neutrons and electrons to solve scientific challenges.
Pi Marble Run Gauss Cannon Set
$79.99; 8+
Habausa.com
Pi combines daring physics tricks with creative construction fun. The fascination of constructing tricky marble run racetracks is only topped by the high speed and action-packed tricks and stunts of the steel marble. The exciting Gauss cannon mechanism repels the opposing steel marble forward and onward at great speeds.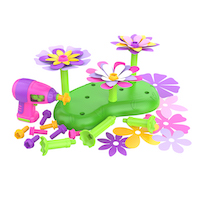 Design & Drill STEM Garden
$29.99; 3+
EducationalInsights.com
Introduces kids to early STEM skills and the basics of simple construction and engineering. Creativity blossoms as busy builders place the stems, stack the petals, and use the kid-friendly power drill and a colorful bolt to secure them in place—then watch them bloom before their very eyes. Builds patterning skills, essential fine motor movements, and hand-eye coordination while also encouraging a kid's creativity and imagination.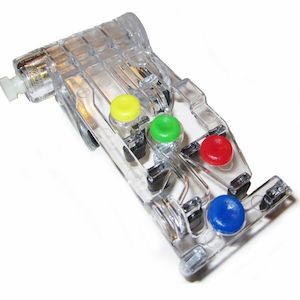 ChordBuddy Guitar Learning System
$49.95; Ages 5+
Chordbuddy.com
The ChordBuddy attaches to the fretboard of most acoustic and electric guitars and has four color-coded buttons that when pressed play G, C, D or E minor, making the learning process simple, fast and easy. Within a few weeks, you'll begin removing some of the tabs and making the chords on your own.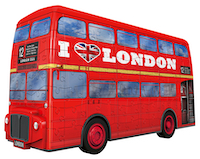 3D London Bus
$29.99; 12+
Amazon.com
Each of the pieces are shaped to fit together perfectly to create a realistic model of the iconic double-decker bus in London. Openings in the top of the bus allow for utensil storage, making this the perfect desktop accessory.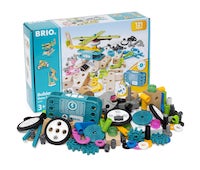 BRIO Builder Motor Set
$59.99; 3+
Amazon.com
Challenge the imagination of young engineers with this 121-piece set that includes battery-powered motor, easy to use tools and inspiration manual. Children play and learn using their imagination to find construction solutions.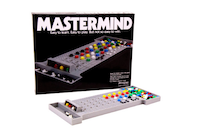 Mastermind
$14.99; 8+
Target.com
Fast, simple strategy game. Players take turns setting and solving secret codes. More than 2,000 possible combinations make the game different every time it's played. Teaches STEM and STEAM principles like deductive reasoning and logic.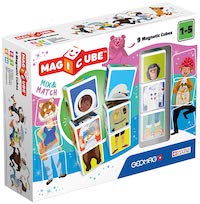 Geomag Mix & Match Sets
$11-$36.47; 1+
Amazon.com
A cutting edge construction system that turns the concept of traditional building blocks into something extraordinary. Connect and build from any side, printed with a number of animals and characters, heads, torsos and legs; from an astronauts to dolphins. Encourages fine motor skills, spatial reasoning, matching, creativity, experimentation.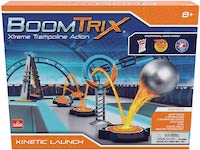 BoomTrix Xtreme Trampoline Action
$24.99; 8+
Amazon.com
Defy gravity with BoomTrix. Set up a wild course of launchers, trampolines and obstacles to bounce the metal balls all the way to the goal. BoomTrix improves fine motor skills, planning skills, and imagination as kids create their own path – the possibilities are endless.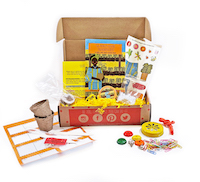 GIRLS CAN! Crate
Subscription $27.95 and up/month; 5+
GirlsCanCrate.com
Created to empower girls to Do and BE anything by introducing them to fearless women of history who made the world better. Each month, a new kit celebrates the life of a strong, diverse female role model such as Bessie Coleman, Marie Curie, Madame CJ Walker, Althea Gibson, Clara Barton, Mother Theresa, Ida B. Wells, Susan La Flesche Picotte, and more. Crates include the GIRLS CAN! 20-page activity book with an original story celebrating a featured woman and other fun activities, 2-3 hands-on STEAM activities with necessary supplies, a play prop, a collectible button, and much more.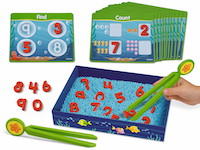 Find the Number Activity Center
$29.99; 3+
LakeshoreLearning.com
Send kids on an underwater number adventure. Children just grab an activity card and identify which numbers they need to find…then use the tweezers to search through the tray and pull out each one—matching up numbers or counting objects to 10 as they go.

Botzees 3D Programming Puzzles
$99.99; 4+
Pai.Technology
Children can tap into their imagination and construct their own world using the latest in augmented reality, promoting healthy and educational screen time. Including 6 different pre-designed Botzees, children are able to create their own Botzees bot to move in augmented reality puzzles, teaching them coding concepts with visual cues. 130 uniquely easy-to-grip unique shapes inspire children to build anything they set their mind to.Botzees feature 30 interactive augmented reality puzzles that aim to teach fundamental coding concepts, such as sequencing, looping and conditional coding.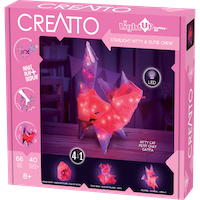 Creatto Starlight Kitty & Cutie Crew
$19.95; 8+
ThamesandKosmos.com
Creatto is a simple yet versatile building system that consists of just two primary components that can be woven together into countless 3D creations. The flexible yet durable plastic tiles interlock quickly and easily for all skill levels; no additional materials or hardware required. Each Creatto kit includes assembly instructions for four different configurations, but the possibilities are limited only by your imagination. Add strings of colored LED lights to illuminate your works of art from the inside out. Creatto is available in 3 fun sizes: mini, medi, and maxi.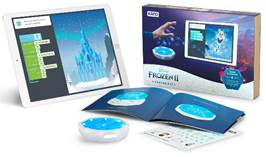 Disney Frozen 2 Coding Kit
$79.99; Amazon.com
Pop open the box and follow the step-by-step storybook, learning about the board, button and bits that make up the motion sensor, connect it to a compatible device and bring it to life with a wave of your hand. Take on step-by-step Disney Frozen coding challenges. Discover new powers, connect code blocks, see the JavaScript behind them, learn about loops, logic and variables, then make snowflakes, control blizzards and conjure your own ice palace. Make and play with Anna, Elsa, Kristoff, Sven and Olaf, and discover costumes and companions for your avatar. Also available: Star Wars The Force Coding Kit.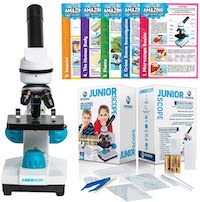 Omano JuniorScope
$130; 8+
Microscope.com
The JuniorScope is a high quality, easy to use microscope built with kids in mind. Kids can look at everything from plant cells to water bears. It has precision glass optics, is easy to use and gives a crystal clear image of what is on the slide. It is two microscopes in one. You get a low power microscope for looking at solid objects like leaves and insects and a high power microscope for looking at transparent objects like blood cells and bacteria. The JuniorScope has all the power your child will need with 40x, 100x and 400x magnification levels.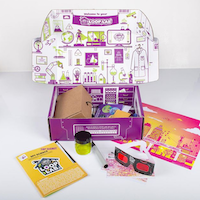 Loop Lab Mad Science
$32.99/month; 8+
Shop.MadScience.com
Loop Lab includes 3-4 kid approved STEM activities each box and every month revolves around a different theme of activities and experiments. Family fun, educational entertainment and interactive collaboration delivered right to your door. Includes everything you need to start discovery right away. Minimal adult assistance required with easy, step-by-step instructions and science explanations. In the "Spy Science" box. - kids learn about "invisible ink" and create secret messages, create their own spy glasses and explore the science behind 3D, and put together all the clues to crack the code on the lock box.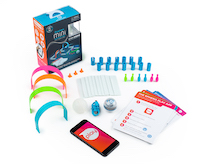 Sphero Mini Activity Kit
$79.99; 8+
Sphero.com
Each Kit comes with a Construction Set, Activity Cards, Pins, Cones and a Robotic Ball Cover. Follow the 15 STEM-inspired Activity Cards to build mazes, design obstacle courses, construct towers, play croquet, and more. Drive and game with the Sphero Play App or code and learn with the Sphero Edu App. Complete all the challenges and games and then create your own fun—the possibilities are endless.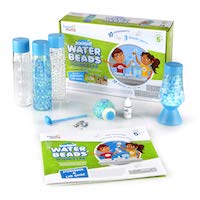 Squishy Water Beads Science Lab
$34.99; 5+
Amazon.com
Learn about the characteristics of gases, liquids, and solids while creating a squishy stress ball, a scented mini mood lamp, and a calming mood tube. The 36-page, illustrated storybook and activity guide includes 10 STEM-based activities that focus on properties of matter and sensory play.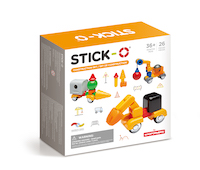 Stick-O Construction Kit
$39.99; 36m+
Magformers.com
This frustration-free set allows toddlers to explore their dream of being a construction worker and allows them to build a bulldozer, digger, crane and more. Magnetic shapes in this set include, 4 Spheres, 4 Sticks, 1 Long Stick, 1 Cone, 1 Half Sphere and 15 magnetic accessories including construction wheels, wings and crane arms.
Elsewhere USA Scratch Off Map Poster
$39.99; 3+
Amazon.com
Through its kid-friendly design, children are discovering more than an image on Google Maps. A fun and creative way to learn about all 50 states and some of the most famous landmarks and travel destinations in the country with learning cards, stickers and markers. Coated with a tough plastic construction, it's safe from tears and rips.
Updated: July 2020