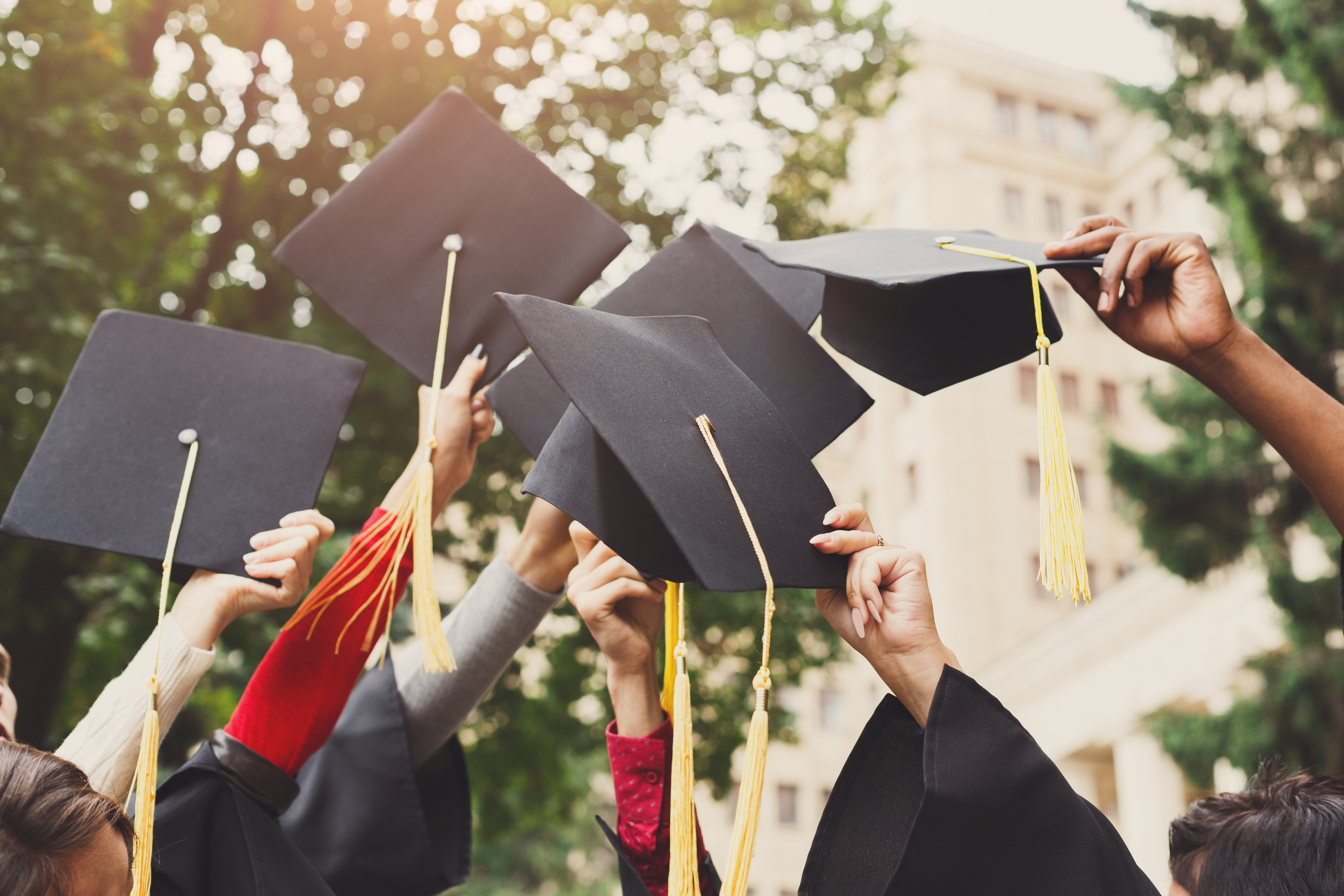 Heading off to college? Here are some great products to send with your college student for dorm and apartment living.
BoxFull Hug in a Box
Starting at $44.95; Sendaboxfull.com
When you can't be there, BoxFull and their Hug in a Box ensures your loved ones feel your love and warmth anywhere. In addition to the new fuzzy friend with arms outstretched upon opening - each box also comes with a special poem and a customized message. Perfect for parents supporting their stressed college student from across the country, these warm hugs are guaranteed to brighten anyone's day. Send love and comfort with a box full of hugs.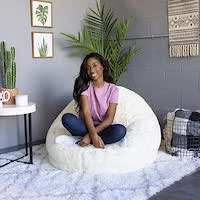 Air Candy Mongolian Faux Fur Chair
$59.99; Amazon.com
Relax on a cloud of soft ivory color fur. The inflatable chair is a fun, versatile chair that adds style and comfort to your home. 2-in-1 chair design includes a clear chair with an easy to attach faux fur cover. Whether you're working, playing, studying, or just relaxing, the AirCandy BloChair is a lightweight, easy-to-inflate, luxurious addition to any room. You can control the firmness by adjusting the air pressure to the perfect level.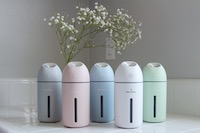 Hey Dewy Wireless Facial Humidifier
$59.95; HEYDEWY.com
Wireless and rechargeable, you can truly take this with you wherever you go - around the home, to your office, in your car, while you travel. Hydrate your skin throughout the day with 8-hour battery and water capacity.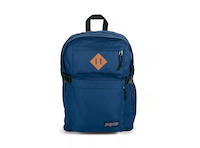 JanSport Main Campus Pack
$50; JanSport.com
Pack your goals into the main compartment and your gumption into the other. With a dedicated laptop compartment, front organizer compartment, zippered stash pocket, H2O pocket, and an organizer panel with key fob, there's no stopping you or the Main Campus pack.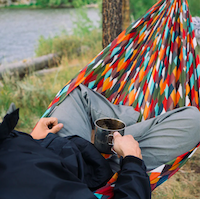 Packable Hammock from Coalatree
$59; Coalatree.com
Enjoy the outdoors wherever you go with this handy hammock. The lightweight, packable hammocks from Coalatree are perfect for anywhere you may venture, be it backpacking through the deep woods or a glamping trip with the gals. It packs into itself so you're always ready for adventure. Two ropes are included with carabiners making it easy to secure your hammock anywhere.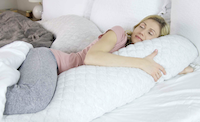 Body by Honeydew
$149.99; honeydewsleep.com
One part hug and one part pillow, you'll reap the benefits of deeper relaxation, sounder sleep, and proper body alignment while getting your cuddle on.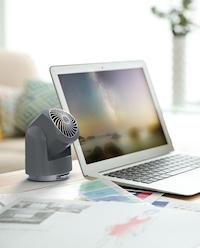 Flippi V6
$24.99; Vornado.com
An innovative personal air circulator with chic style. The Vornado Flippi powerfully circulates the air and can easily fold down to conceal the grill. It uses a 2-speed control to provide the perfect breeze of air and the high-gloss, sleek finish will add sophistication to any home or office. It is available in an assortment of trendy colors.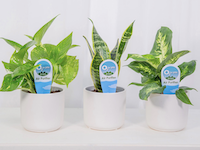 Costa Farms Clean Air Three Pack
$50; http://shop.costafarms.com
Enjoy beautiful houseplants highlighted in research from NASA to remove harmful volatile organic compounds (VOCs) from the air. They also add a touch of beauty to brightly lit desks and tabletops in your home or office. These plants are grown and shipped fresh from our farm direct to your front door.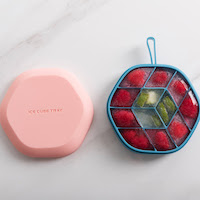 HUBEE Beehive Ice Tray
$6.89; Lovehubee.com
No ice in the dorms? No problem! Keep your mini fridge stocked and ready to go with HuBee. You can even pop in some colorful fruit and water into the trays, and freeze for impressive fruity ice cubes.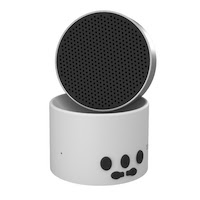 LectroFan Micro2 Sound Machine + Bluetooth Speaker
$34.95; SoundofSleep.com
Take this all-in-one sleep sound machine and portable Bluetooth speaker with you everywhere you go. Pair it with a smartphone for streaming audio and making calls with the built-in microphone, or select sleep sound mode and enjoy your choice of five digital fan sounds, four variations of white, pink and brown noise, and two ocean surf sounds.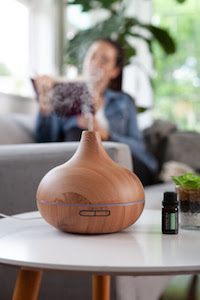 Pure Daily Care Ultimate Aromatherapy Diffuser
$40; PureDailyCare.com
Create a stress-free environment for studying with this luscious diffuser. It includes seven ambient light modes with two intensity settings for 14 different light combinations. It also includes four timer settings and a convenient auto shutoff feature for low water levels. Made of BPA free plastic with a beautiful printed wood grain design.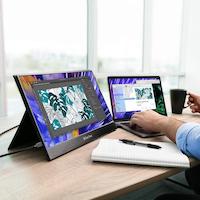 SideTrak Solo Touch Pro HD Monitor
$399.99; SideTrak.com
A 15.8" touchscreen monitor that allows you to add a second screen with ease. It's a freestanding portable laptop monitor every student needs, perfect for improving productivity wherever you do your best work.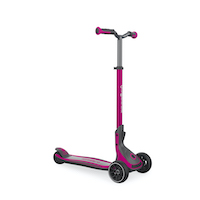 Globber ULTIMUM
$159.99; Globber.com
The ULTIMUM features Globbers patented steering angle control system which modifies the turning radius of the front wheels. Simply push the button to put the 3-wheel scooter in trolley mode; simply click, fold and go. Features an extra wide deck to ensure safe and smooth rides and is a great scooter for those looking to practice their balance and fine motor skills. What makes the ULTIMUM special is that it has 6 height adjustments and supports up to 220 lbs., making it one of the only three wheel scooters available for kids and adults.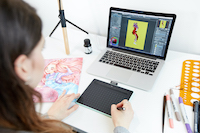 Wacom Intuos
$99.95; Wacom.com
With the battery free pen that has more than 4,000 levels of pressure sensitivity, students have a natural drawing and writing experience. Students can easily capture digital ideas, create mind-maps, draw diagrams, and enhance photos or videos. It also works as a mouse replacement and can be used with PCs, Android devices, Mac and Chromebook plus most pen-enabled creative software, as well as most learning applications and platforms.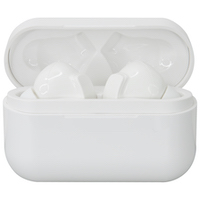 iLive Truly Wireless Noise Canceling Earbuds
$69.99; iLiveElectronics.com
The long-lasting headphones not only include a recharging case to protect and keep them fully charged, but have an active noise canceling feature, so music and movies aren't interrupted by noise around them. They also have a waterproof/sweatproof design and a comfortable earpiece that can be worn for hours without discomfort.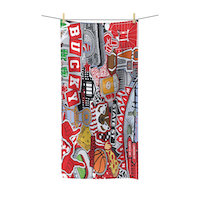 Welcome to Wisconsin Towel
$45; KicksBySammy.com
Super-soft microfiber 100% poly fleece top that reverses to a plush 100% cotton terry loop backing. Perfect for the pool or beach or tanning on campus. Available in multiple college themes.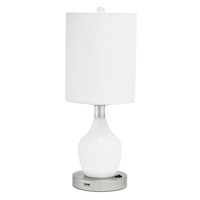 InPOWERED Lights
$49.99+; InPoweredLights.com
These stylish, everyday lamps will switch on automatically when the power goes out. Plus you never have to worry about where to charge your dying devices because these lamps charge phones and tablets with no electricity. IPL donates a portion of all profits to programs committed to helping women entrepreneurs.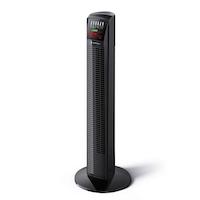 Oscillating Tower Fan 001 with Large LED Display
$85.99; Taotronics.com
Equipped with 3 powerful modes (Normal, Natural, Sleep) and 3 fan speeds (High, Medium, Low), offering 9 different air flow settings to meet your multiple cooling needs in sweltering summer. Perfect 65°oscillating cooling fan is your air conditioner's BFF distributing air with a velocity of 20ft/s to increase air flow and circulation for quick cooling that saves energy. This quiet, real space saving standing fan can be placed anywhere with utmost ease.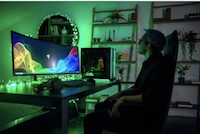 Twinkly LED Smart Lights
$99 & up; Twinkly.com
Smartphone controllable and come in strings, festoons, icicles and clusters. They are year round lights featuring more than 16 million colors to select for indoor or outdoor use. Combines colorful RGB LED lights with an impressive variety of levels for brightness, speed, intensity, and color palettes; fully controlled though the Twinkly app on a smartphone.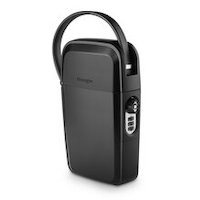 Portable Lock Box
$49.99; Kensington.com
Made with lightweight yet durable high-impact ABS plastic, the splash-resistant box is perfect for a mobile phone, passport, keys, wallet, money, and more. The dual locking mechanism lets you use the traditional keyed lock or the convenient resettable three-dial combination lock. Easy to take with you to keep valuables safe. A strong, adjustable security strap allows you to tether the lock box to a stationary object, and can also be used as a convenient carry handle.
Updated: April 2023