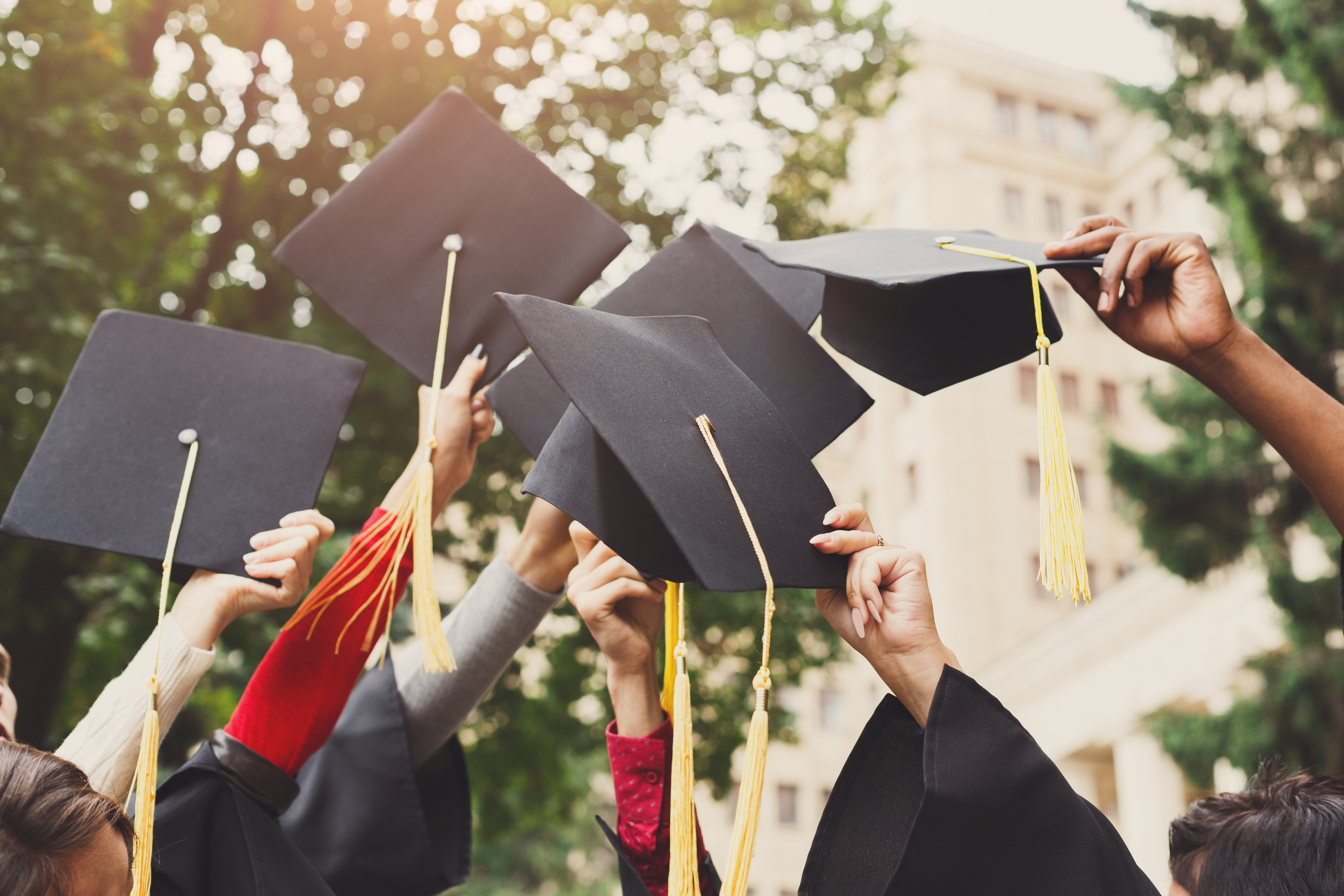 Heading off to college? Here are some great products to send with your college student for dorm and apartment living.
iLive Truly Wireless Noise Canceling Earbuds
$69.99; iLiveElectronics.com
Whether traveling across campus or getting in some last minute studying for an exam, iLive's earbuds are a must-have for college students. The long-lasting headphones not only include a recharging case to protect and keep them fully charged, but have an active noise canceling feature, so music and movies aren't interrupted by noise around them. They also have a waterproof/sweatproof design and a comfortable earpiece that can be worn for hours without discomfort.
CA Essential Zoom Certified Webcam
$44.99; https://www.amazon.com/dp/B09R8S5ZN7/ref=twister_B09BRDM7DW?_encoding=UTF8&th=1
The perfect webcam for online learning or staying connected to family when you head to college. This plug-and-play webcam features a 2.0MP camera, full HD 1080p, and autofocus and light correction, and the Zoom certification ensures it has passed rigorous testing for image quality. In addition, an omnidirectional microphone ensures your voice sounds natural. The built-in rotating privacy shutter ensures you are only seen when you want to be and the universal monitor mount is perfect for attaching to any screen.
Cyber Acoustics Headset
$24.99; https://www.amazon.com/dp/B0933MLSP6
Especially good for elementary students because of its durable design. A quality stereo headset that's perfect for today's demanding classrooms or virtual learning environment. The headset has multi-purpose connectivity so it can be used with a 3.5mm jack or USB. When connected via USB the headset also features a USB control module for easy in-line volume adjustment.
Cyber Acoustics USB Speaker Bar
$24.99; https://www.amazon.com/Cyber-Acoustics-USB-Speaker-Bar/dp/B09DJ1ZM5W?ref_=ast_sto_dp&th=1
The perfect one-piece speaker for all your audio needs. The speaker conveniently clips to the bottom of most any monitor, creating a clutter free work and learning space. Plug-and-play, simple controls, and surprisingly great sound make this the perfect companion to any desktop.
Cyber Acoustics 2.0 Speaker System
$16.99; https://www.amazon.com/Cyber-Acoustics-multimedia-computer-speakers/dp/B00008MN45/ref=sr_1_1?crid=2A7YX98VAQSD6&dchild=1&keywords=ca-2014&qid=1620335541&s=electronics&sprefix=CA-2014%2Celectronics%2C224&sr=1-1
An excellent budget option that proves quality doesn't have to mean expensive. Simple and easily accessible volume controls make it the perfect option for younger students.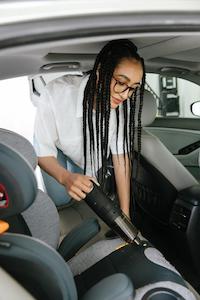 Ayla Vac-Ayla & Co. Vacuum
$60; Ayla & Co. - Vacuum
Ayla Vacuum is trendy and efficient new way to clean at home, work, college, or traveling. It's a daily lifesaver to make life easier. It takes the mess, and the chaos, out of everyday events for a quick cleanup wherever it happens.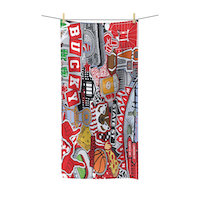 Welcome to Wisconsin Towel
$45; KicksBySammy.com
Super-soft microfiber 100% poly fleece top that reverses to a plush 100% cotton terry loop backing. Perfect for the pool or beach or tanning on campus. Available in multiple college themes.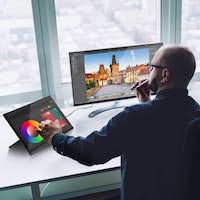 SideTrak – Solo Touch Pro HD 15.8"
$479.99; SideTrak.com
A portable laptop monitor for every scholar, perfect for improving productivity wherever you do your best work. The Solo is a 15.8" freestanding portable monitor with a cover that has a sleek design and detailed HD picture. Adding a second screen increases productivity by 20 to 30 percent, saving you more than eight hours each week.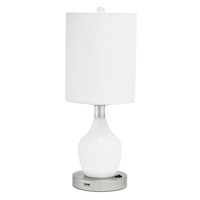 InPOWERED Lights
$49.99+; InPoweredLights.com
These stylish, everyday lamps will switch on automatically when the power goes out. Plus you never have to worry about where to charge your dying devices because these lamps charge phones and tablets with no electricity. IPL donates a portion of all profits to programs committed to helping women entrepreneurs.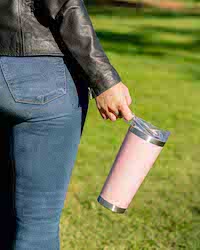 MyBevi
$13+; MyBevi.com
Bring your morning coffee to the library or early morning lecture. What sets this brand apart from competitors is how easy it is to carry your phone, keys and a tumbler while on-the-go. The collection offers stainless steel tumblers for everyone that are made to endure all weather conditions and activities.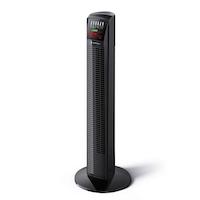 Oscillating Tower Fan 001 with Large LED Display
$85.99; Taotronics.com
Equipped with 3 powerful modes (Normal, Natural, Sleep) and 3 fan speeds (High, Medium, Low), offering 9 different air flow settings to meet your multiple cooling needs in sweltering summer. Perfect 65°oscillating cooling fan is your air conditioner's BFF distributing air with a velocity of 20ft/s to increase air flow and circulation for quick cooling that saves energy. This quiet, real space saving standing fan can be placed anywhere with utmost ease.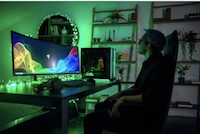 Twinkly LED Smart Lights
$99 & up; Twinkly.com
Smartphone controllable and come in strings, festoons, icicles and clusters. They are year round lights featuring more than 16 million colors to select for indoor or outdoor use. Combines colorful RGB LED lights with an impressive variety of levels for brightness, speed, intensity, and color palettes; fully controlled though the Twinkly app on a smartphone.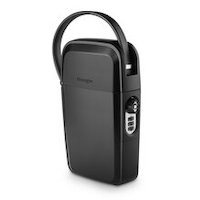 Portable Lock Box
$49.99; Kensington.com
Made with lightweight yet durable high-impact ABS plastic, the splash-resistant box is perfect for a mobile phone, passport, keys, wallet, money, and more. The dual locking mechanism lets you use the traditional keyed lock or the convenient resettable three-dial combination lock. Easy to take with you to keep valuables safe. A strong, adjustable security strap allows you to tether the lock box to a stationary object, and can also be used as a convenient carry handle.
Updated: June 2022