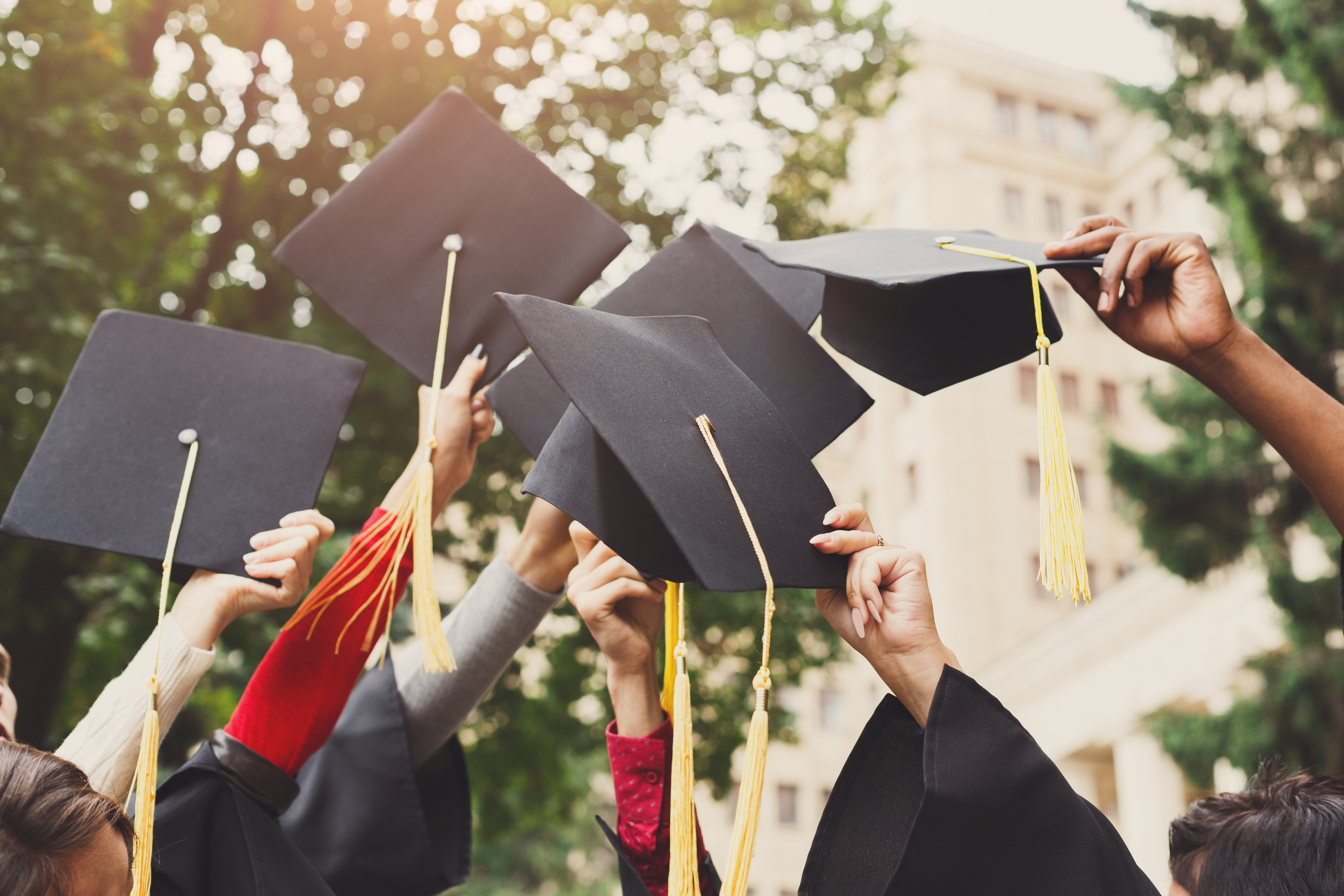 Heading off to college? Here are some great products to send with your college student for dorm and apartment living.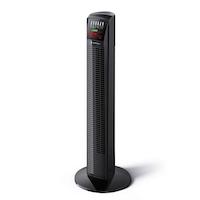 Oscillating Tower Fan 001 with Large LED Display
$85.99; Taotronics.com
Equipped with 3 powerful modes (Normal, Natural, Sleep) and 3 fan speeds (High, Medium, Low), offering 9 different air flow settings to meet your multiple cooling needs in sweltering summer. Perfect 65°oscillating cooling fan is your air conditioner's BFF distributing air with a velocity of 20ft/s to increase air flow and circulation for quick cooling that saves energy. This quiet, real space saving standing fan can be placed anywhere with utmost ease.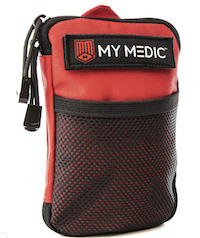 The Solo First Aid Kit
$50; MyMedic.com
A small, compact kit equipped with hand-picked essential life saving supplies. Small, water resistant, and lightweight. Packs well in a backpack or carry-on. Contains over 45 quality, essential first-aid supplies. HSA/FSA approved.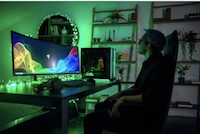 Twinkly LED Smart Lights
$99 & up; Twinkly.com
Smartphone controllable and come in strings, festoons, icicles and clusters. They are year round lights featuring more than 16 million colors to select for indoor or outdoor use. Combines colorful RGB LED lights with an impressive variety of levels for brightness, speed, intensity, and color palettes; fully controlled though the Twinkly app on a smartphone.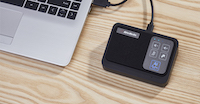 AS311 AI Speakerphone
$129.99; AVerMedia.com
It's super easy to use as it plugs right into the computer via USB. Suppresses unwanted background noise, 360-degree voice enhancement, plug and play setup with USB, removes echo, compatible with Zoom, Microsoft Teams, Skype, Google Hangout, and more.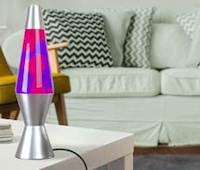 Lava Lamp Custom Cool
$39.99; LavaLamp.com
These lamps provide relaxing soft light and are the perfect size for desks, dorm rooms or man caves. Watch the mesmerizing LAVA lamp blobs collide and flow as they ooze up and down the glass globe of the LAVA lamp. If you want instant start up action, grab a glitter LAVA lamp. Simply plug in and sparkle.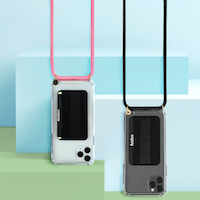 Keebos Crossbody Phone cases
$29.95; Keebos.com
As smart phones keep getting bigger and more expensive, Keebos is the perfect solution to wearing your phone as a necklace or crossbody. Whether going to school, on a stroll, a dog walk, riding a scooter or bike, traveling, Keebos is here to help you keep your phone accessible and safe.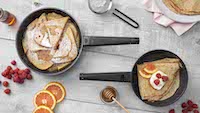 The Noir Skillet
$99.95; ZavorAmerica.com
The Noir Skillet offering consists of individual pieces and skillet sets. Available in a variety of sizes to fit all culinary creations, Whitford ceramic coated for superior performance, and a unique removable handle that lets you comfortably take your skillet from stovetop to oven. Your traditional skillet just got an upgrade.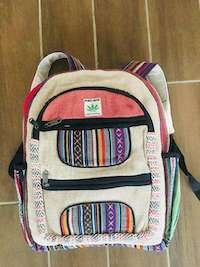 Tan Icarus Hemp Backpack
$39; Salvos.shop
Handmade in Nepal with pure Himalayan hemp and heavy duty cotton. This unisex bag is perfect for school, work, traveling and hiking, mountaineering, camping, and for casual daily use. Ready to carry laptops, tablets, notebooks, and other necessities.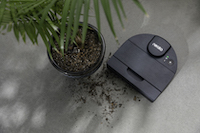 Neato D8 Intelligent Robot Vacuum
$699.99; shop.neatorobotics.com
Cleaning is the last thing your new grad will think about in a dorm or first apartment, so give the kid a break with the ultimate cleaning machine. If they are on their own for the first time, it's a great way to check-in on them too with remote sign-in access to schedule cleanings. This premium product at an entry-level pricing offers the signature Neato and quality, like LaserSmart technology to intelligently navigate and an easy, Bluetooth-enabled setup to get cleaning in minutes.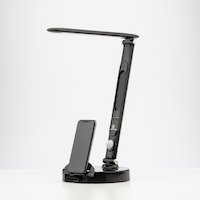 LumiCharge II- All In One LED Desk Lamp & Phone Dock
$99; TheLumiCharge.com
Not only is this a functional LED desk lamp, but it's also a convenient place to charge your phone, making this an all-in-one workstation. It contains a universal charging dock and 10W wireless charger, so no matter what type of cell phone you have, you can charge it with ease. This smart LED desk lamp can also be adjusted for optimal directional lighting.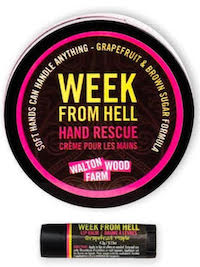 Week From Hell Duo
$21.95; WaltonWoodFarm.com
Did the scholar have a hectic midterms week? Help them indulge in a little self-care with this set that includes a "Week From Hell" Hand Rescue (grapefruit and brown sugar fragrance) and all-natural Lip Balm. Free of harsh ingredients like SLS, Paraben, and Phthalate, these body care essentials are also cruelty-free, vegetarian/vegan-friendly, and gluten-free.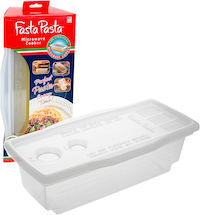 Fasta Pasta Microwave Pasta Cooker
$19.99; Amazon.com
With the Fasta Pasta, you'll never have to wait for water to boil again. Cooking perfect al dente pasta is fast and easy. The Fasta Pasta allows you to save time, energy, and water. It's perfect for spaghetti, fettuccini, macaroni, lasagna noodles, rotini, and even works great with vegetables, soups, casseroles, and rice. Just measure pasta, add water, cook in microwave, and drain pasta all in a single, easy-to-use container.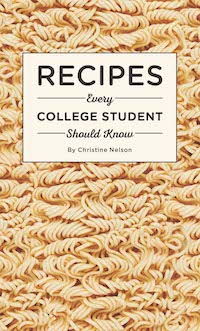 Recipes Every College Student Should Know by Christine Nelson
$9.99; QuirkBooks.com
A perfect gift for hungry dorm-dwellers, this must-have pocket guide will help students make and eat healthy snacks, meals, and other tasty bites. Discover quick breakfasts to help you make it to class on time, backpack-friendly lunches, dormmate dinners for a crowd, study break snacks, and of course an infallible recipe for microwave mug cake—plus basic tools, terms, nutrition, budgeting guides, and safety tips for novice cooks. No matter if you've got a microwave and an electric kettle or a full-sized kitchen, this book will have you well-fed and back to studying (or video games) in no time.
Manta Sleep Mask
$34.99; MantaSleep.com
It is vital for college students to get proper sleep at night, as it will help them stay on top of their studies, do better on exams, and maintain a healthy life balance. Great for post-class naps, it provides 100% blackout for maximized sleep quality — so users feel 100%, all the time.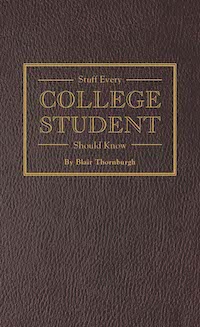 Stuff Every College Student Should Know by Blair Thornburgh
$9.95; QuirkBooks.com
The ultimate reference for every part of campus life. Packed with tips, tricks, and handy lists, the book gives college kids the lowdown on everything from pulling all-nighters to navigating dorm room drama to actually doing their own laundry. Covering everything from move-in day to graduation, this pocket-sized handbook is the perfect gift for high-school seniors...because textbooks can only teach you so much.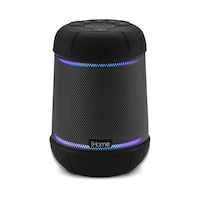 iHome Weather Tough Speaker
$59.99; iHomeAudio.com
Features a rugged design and is waterproof, shockproof and sand-proof. Bring it with you on any adventure rain or shine and enjoy up to 11 hours of Audio. Features 5 color changing accent lighting modes that pulse to the music for full spectrum effects. Stream wireless audio via Bluetooth and take calls with the built-in speakerphone. Enjoy 360° stereo sound and enhanced bass with a rear firing passive subwoofer.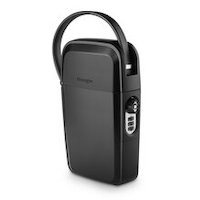 Portable Lock Box
$49.99; Kensington.com
Made with lightweight yet durable high-impact ABS plastic, the splash-resistant box is perfect for a mobile phone, passport, keys, wallet, money, and more. The dual locking mechanism lets you use the traditional keyed lock or the convenient resettable three-dial combination lock. Easy to take with you to keep valuables safe. A strong, adjustable security strap allows you to tether the lock box to a stationary object, and can also be used as a convenient carry handle.
Updated: July 2021