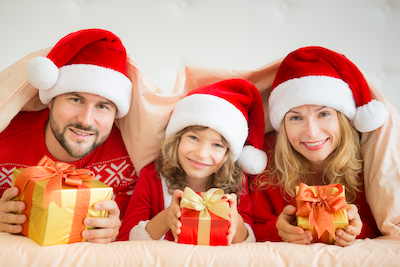 Holiday-themed Hannukah & Christmas Products and Stocking Stuffers! Fun holiday gift ideas for friends, coworkers, family and more.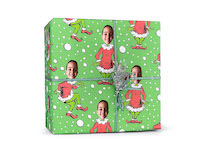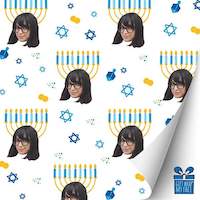 Gift Wrap My Face
$19.99; GiftWrapMyFace.com
What present would be complete without your face atop a Santa, elf, menorah or gingerman? This paper is so thoughtful and hilarious, it makes the gift inside almost irrelevant. Photos on characters from elves, snowmen and superheroes to hilariously floating faces amongst dreidels and menorahs.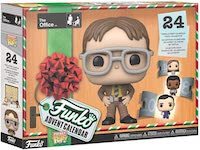 Funko Pop! Advent Calendar: The Office
$39.99; Amazon.com
Commemorate and collect some of your favorite memories and coworkers from The Office with the Funko The Office Advent Calendar. Which character will you get each day? Maybe you'll find Dwight or Jim, there's 24 awesome Pocket Pop vinyl figures to open up.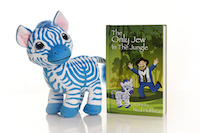 The Zebra from Zion
$24.99; 3+
https://themenschonabench.com
An adorable plush 'menorah-striped' zebra that includes a hardcover storybook that teaches readers the importance of living and celebrating an authentic Jewish life. Bashert the zebra is proud of his Jewish faith. There's just one problem – he's the only Jew in the Jungle. Join Moshe the Mensch as he learns from his new friend what it's like to live a Jewish life when there's not another member of the tribe for miles.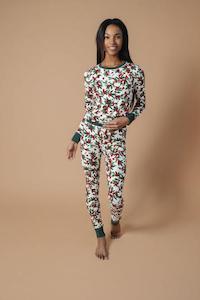 Holly Berry Knit Pajamas
$88; RachelParcell.com
Festive, cozy, and perfectly gift-able, this unisex knit pajama set makes an irresistible addition to the holidays. Features a premium knit, comfortable stretch, and chic prints inspired by the season.
Dear Santa Natural Play Dough
$15; LandofDough.com
Ho,ho,ho! Santa is coming to town. Experience the magic of the season with the vibrant reds and luminous white candy-cane swirls in this holiday limited edition. Land of Dough is the most eco-friendly dough on the planet. From plant-based colors and compostable glitters to our paper packaging, we strive to minimize the environmental impact of our product.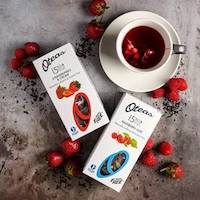 Oteas Loose Tea Bags
$6.95 each; Oteas.com
Oteas loose teas, are made from the highest quality leaves, herbs, flowers and spices. Never crushed, always whole. The bags are made from biodegradable material and are plastic free. These teas are both good for you and good for the planet and fit nicely into a stocking or as a hostess gift.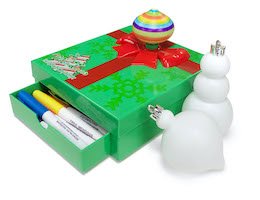 The Gift Box Ornament Decorator
$29.99; 4+
Amazon.com
The perfect DIY craft to embrace the holiday season, allowing both kids and adults to make perfect, hand-decorated ornaments for the tree. Place the ornament on top of the gift box-shaped decorator. The machine holds and spins the ornaments, while the included markers are used to create bright colorful ornaments with stripes, lines and other designs.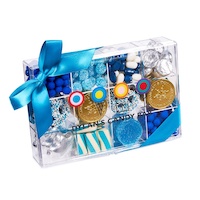 Festival of Lights Tackle Box
$28; DylansCandyBar.com
Get a mix of every candy food group in this color-coordinated Tackle. With Kosher treats like chocolate covered pretzels, fruit jellies, blue sour drops and more, there's something for everyone.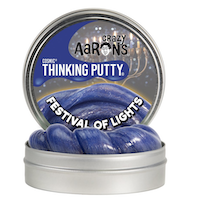 Festival of Lights
$15; CrazyAarons.com
Make the holiday shine with Festival of Lights thinking putty. A beautiful royal blue, it sparkles with silver glitter by day and flickers with tiny amber flecks at night—just like the light of Hanukkah candles lit in celebration all over the world.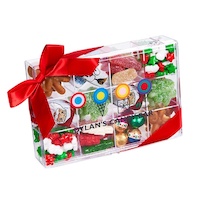 Classic Christmas Tackle Box
$28; DylansCandyBar.com
Crank up the carols and dig into this box of Christmas faves. With gummy gingerbread men, milk chocolate caramel Santa's, sour gummy toy chests and more it's a perfect treat for the whole family.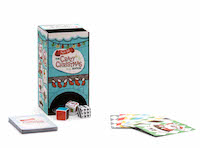 Not It! The Crazy Christmas Edition
$15.99-$17.99; 6+
Amazon.com
This equally fast and frenzied challenge spotlights the holly jolly North Pole gang. Be on the lookout for Santa, Mrs. Claus, Elf, Rudolf, Snowman and Gingerbread Boy. Spot the card that does NOT match! Do it fast . . . Do NOT be last.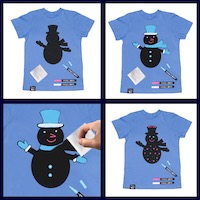 Chalk of The Town Snowman T-shirt
$26.95; Chalk-of-the-Town.com
Nurture creativity and stimulate kids' imagination this winter. Features "chalkboard" snowman on the front. Draw right on the special chalkboard surface with the included chalk markers. Ready for a new design? Just erase with a wet cloth and draw again.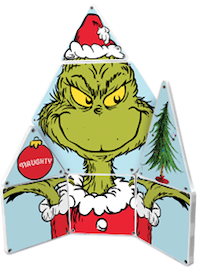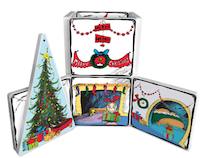 CreateOn II Dr. Seuss' The Grinch Tiles
$44.95; CreateOn.com
Dr. Seuss' timeless story comes to life in the interactive story time Magna-Tile structure set. This 19-tile set engages your child's imagination and creativity as they follow along with the story and build the naughty or nice Grinch!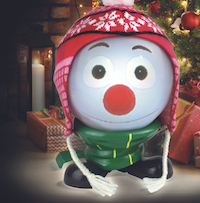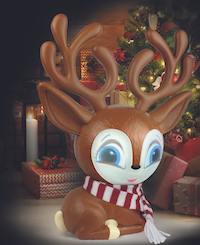 Mr. Chill Snowman or Fawny the Reindeer
$59.97; https://mindscopeproducts.com/collections/animat3d/products/mr-chill-snowman
Mr. Chill and Fawny provide up to 40 minutes of songs, talking and hilarious jokes and is controlled with 3 simple buttons. This one-of-a-kind holiday display piece also provides "still mode" which turns off the animation and a random still image of Mr. Chill's face will cycle every 5 minutes with no sound.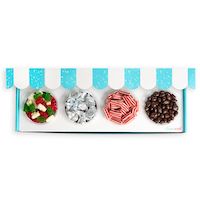 Sugarwish Candy
$33; Sugarwish.com
Take the guesswork out of holiday gift giving by letting them pick their favorites. This super fun and unique gift starts as an eCard inviting them to choose from an expansive selection of mouthwatering candy, cookie, gourmet popcorn, sweet-savory snacks, cotton candy, even dog treats and now - Coffee and Tea. Then the magic happens when their picks are sent right to their door.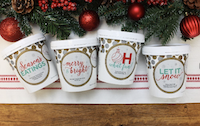 eCreamery's Holiday Seasonal Collection
$59.99–$69.99; ecreamery.com
These custom-churned, and hand packed flavors make the sweetest holiday gifts. Includes four pints of hand-crafted ice cream: Chocolate S'mores, Peppermint Bliss, Butter Pecan and Snickerdoodle Cookie. The Holiday Premium Collection with more four pints of more traditional flavors: Season's Eatings, Merry and Bright, OH What Fun! and Let It Snow.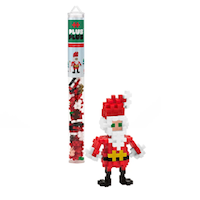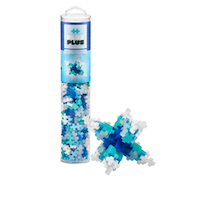 Plus Plus Tube-Glitter Frost Mix or Santa
$7.99–$14.99; PlusPlusUSA.com
The 70 piece Santa tube or 240 piece Celebration tube makes a great stocking stuffer. Kids will learn to create in 2D or 3D, encouraging open-ended, creative play. It's a perfect STEM toy to develop fine motor skills, focus and patience.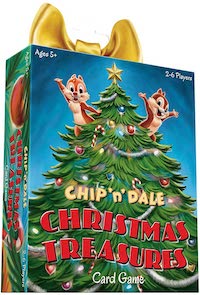 Chip N Dale Christmas Treasures
$6.99; 5+
Amazon.com
Chip 'n' Dale have found their way into the Christmas tree. Help them collect treasures and treats for their winter stockpile and avoid getting caught by Pluto. On your turn, flip over cards to discover the hidden treasures and treats in the tree. Collect two cards and add them to your collection, but if Pluto caught you, you only take one. Grow your collection each turn and have the collection with the most points by end of the game to win!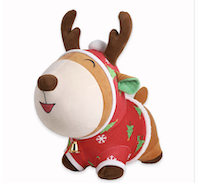 iPlay, iLearn Bouncy Pals Hopping Reindeer
$29.99; 18m+
iPlayiLearn.com
Christmas themed Hopping Reindeer. This festive Reindeer is cover with soft, removeable/washable plush fabric. East to use - just inflated with the included hand pump and off you go!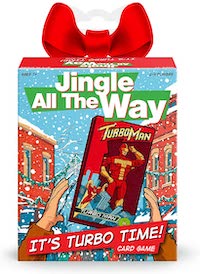 Jingle All the Way: It's Turbo Time
$6.99; 7+
Amazon.com
Face off as frantic shoppers in the hunt for the most exclusive toy of the holiday season—Turbo Man! But there's only one left, so be ready for mischief in this turbo-charged, trick-taking game! Based off the iconic '90s movie, this game has you peeking at, flipping, shuffling, and swapping tiles to get the best toys. Will you search for toys on the shelf or wait for another player to find the prize before snatching it from their cart? Fill your cart with the best toys to win!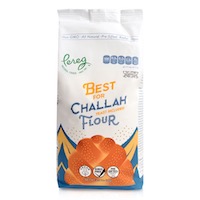 Best for Challah Flour Mix
Pereg-gourmet.com
A pre-sifted flour mix already includes yeast, sugar, and salt is the easiest way to have fresh challah in under 3 hours – just add water and knead. The vegan mix creates a pillowy dough that is fantastic with just water and baked as instructed on the package, topped with some Pereg Sesame Seeds, Zahtar, or elevated into this delectable apple & honey filled version detailed below.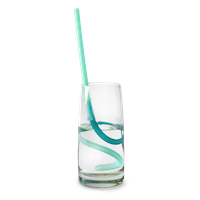 GoSili 4 Reusable Platinum Silicone Silistraw
$7; Target.com
The perfect stocking stuffer. Easily connect to create a colorful and fun drinking experience. Make whatever pattern or shape your heart desires. Simply slip the top of a SiliStraw into the base of another. Connect as many as you want and sip away.
Published: November 2021