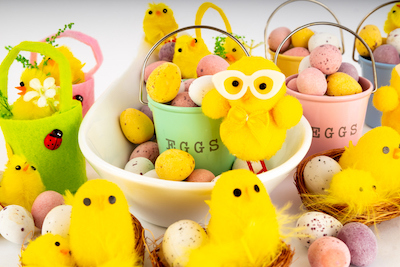 Spring! Easter and Spring-themed clothes, toys and games for celebrating Sping. Also cute additions to any Easter basket.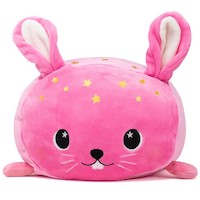 Celeste the Bunny
$16.99; Moosh-Moosh.com
Made from an ultra-soft fabric that begs to be cuddled with, Moosh-Moosh plushies come in many delightful styles and fun animal faces.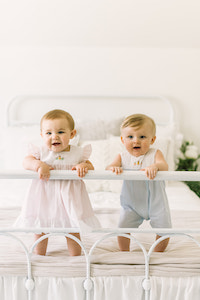 Feltman Brothers Easter Bunny Dress and Coverall
$49.75-$57.75; FeltmanBrothers.com
The beautiful, lightweight Easter Bunny Fly Sleeve dress features delicate bunny and flower embroidery and cute sleeves, all in a lovely soft pink shade. The Easter Bunny Sleeveless Shortall is a lovely light and airy choice in soft blue and features bunny and carrot embroidery.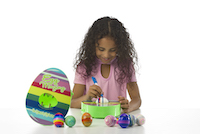 EggMazing Egg Decorator
$25.99; Eggmazing.com
Simply place a hard-boiled egg into the machine and turn it on. The machine holds and spins the eggs; you hold a marker on the egg as it spins, creating stripes, lines and other fun designs.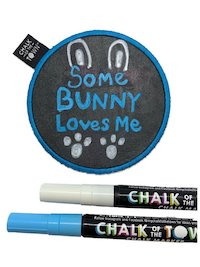 Chalkboard Patch
$9.95; ChalkOfTheTown.com
Draw with included chalk markers to create a design and simply wipe down the patch with a wet cloth to clear the patch for the next creation. The high-quality fabric patch is machine washable when sewn onto clothes. Stick the patch onto any hard surface such as a laptop, school locker or lunchbox and customize with a daily message to your friends, write a reminder or favorite quote, or simply doodle.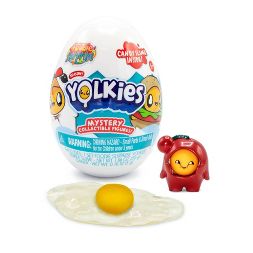 Foodie Surprise Yolkies
$4.99; Target.com
Yolkies are the first collectable toy including delicious slime you can eat. Inside each Yolkies package is a yummy candy slime "egg white," gummy yolk, and an adorable egg yolk character with surprise costume. There are 12 Yolkies to collect.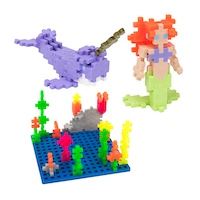 Mini Maker Insect Tubes
Bundle $29.99; Individual $7.99; Plus-Plus.us
Rather than filling their baskets with candy, consider these all new Mini Maker Insect Tubes.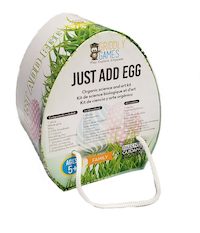 Just Add Egg from Griddly Games
$29; GriddlyGames.com
Make your own dinosaur egg, experiment with disappearing eggs, and experiment with getting an egg in and out of a bottle. More than 10 science experiments and art activities included. Use every part of the egg while doing some experiments that can also become useful crafts and artwork too.
Jumping Jack
$19.99; Amazon.com
Spin the spinner to see how many carrots you get to pick from Jack's bunny hill. One of the carrots will make Jack jump, but it's a different carrot every time. If he jumps on your turn, catch him to win, or additional gameplay lets every player try to catch Jack when he jumps. If no one catches Jack, then the player with the most carrots wins.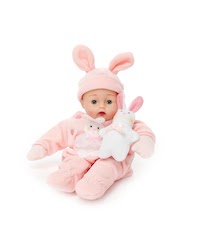 Pink Bunny Huggums
$59.99; MadameAlexander.com
This beautiful baby doll wears a footed, pink velour onesie that has snap openings on the sides of the feet. An appliqué of a white felt rabbit with floppy bunny ears, and has an embroidered face and a pink ribbon. This baby comes with a plush white bunny.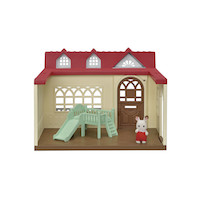 Sweet Raspberry Home
$24.95; CalicoCritters.com
Kids will enjoy the outdoors with the Hopscotch Rabbit family in the comfort of their home porch. The home comes furnished with baby furniture and Nursery Series Grace Hopscotch Rabbit who's ready to play
Published: March 2020