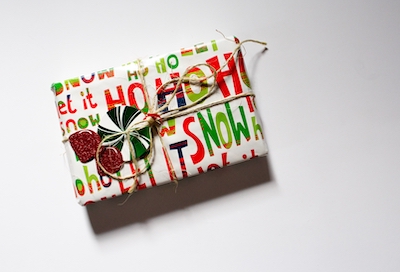 Holiday Gift Ideas! The perfect gift for friends, family, coworkers, teachers and more!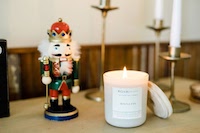 ROAM Homegrown Candles
$40; RoamHomeGrown.com
Boasting five collections; Classic, Smoke, Cream and Retro, scents range from best-selling Lavendar + Driftwood to festive Christmas Hearth to exotic Dry Gin + Cypress. ROAM Homegrown is also known for their Wellness Gift Sets that are filled with self-care products designed to calm, destress and refresh.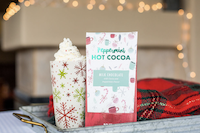 Sugar Plum Peppermint Hot Cocoa Chocolate Bar - Two Pack
$14; Sugar-plum.com
Is there any beverage more evocative of the holiday season than hot cocoa? And there is no better way to pay homage to this quintessential holiday beverage than adding a little peppermint to a carefully-crafted blend of milk and dark chocolate to create a chocolate bar you'd swear was made from everyone's favorite winter warmer.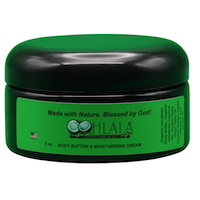 Spicy Gingerbread (Flavor) Body Butter & Moisturizing Cream
$8; Douoohlala.com
Spicing up your spa life in your own home couldn't get any easier. If you relish in bold flavors with a bit of spice, Spicy Gingerbread body butter is for you. You will enjoy this moisturizing cream during the holidays for that familiar spirited season-feel but be glad you will want to use it any timeof the year. A great gift to give to yourself and a loved one for the holidays.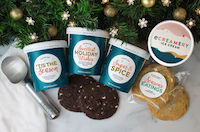 eCreamery's Santa Sweet Treat Collection
$79.99; ecreamery.com
This delicious gift includes four pints of eCreamery's limited time, hand packed, seasonal ice cream flavors, served with a dozen mouthwatering holiday cookies, each with a festive label. Flavors: Sweetest Holiday Wishes, The Most Wonderful Scoop of the Year, 'Tis the Season & Sugar and Spice.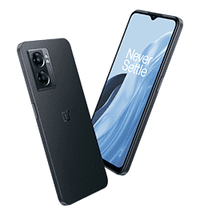 OnePlus Nord N300 5G
$228; OnePlus.com
An extremely affordable 5G device that offers premium specs; such as 33W wired charging so no one has to hog the only charger in the house, a 48 MP camera to capture those wonderful festive moments and a 90Hz HD+ display to watch the movies you've been saving for your time off. Available in Midnight Jade.

Ponti Truffle Condiment Rich & Creamy
$43.97; Ponti.com
More than balsamic, Ponti also crafts glazes, wine vinegars, cider vinegars and condiments. Their Rich & Creamy line including their Truffle Condiment make great gifts.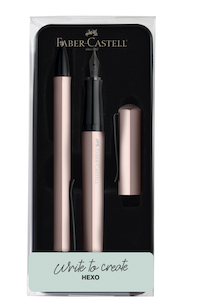 HEXO Gift Tin with Fountain Pen and Ballpoint
$78; Fabercastell.com
Whether you're writing the perfect novel, penning a valentine to your sweetheart, or jotting down the notes to a new tune, HEXO will help you bring your creativity to life. Hexagonal barrel and cap made of anodized aluminium. Ergonomically shaped grip zone for comfortable writing, suitable for right-handed and left-handed users.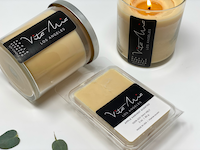 Vita Mia Candles
$30; www.vitamia-ca.com
Living in the moment is easy with thse gorgeous candles encapsulating a laidback lifestyle and evoking the joy of self-care. Vita Mia means "my life" in Italian and the brand blends beautifully with today's lifestyles, encouraging you to take a break, sit back, and take in the calming scents from its collection. Capture the moment and create a beautiful ambiance of well-being by enjoying these fresh and natural fragrances.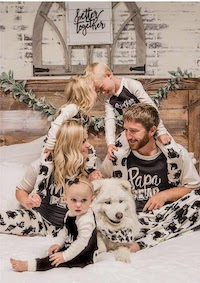 LazyOne Pajamas
Prices vary; LazyOne.com
Hit the snooze button and spend time with the family in pajamas that are both comfy and cute. LazyOne is on a mission to make bedtime fun while getting a great night's sleep with fashionable prints, snuggle-inducing fabrics, and durable designs. Plus, since they have matching pjs for the whole family, you can get everyone together and take early holiday photos.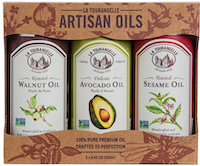 Artisan Oils 3 Pack
$29.99; Latourangelle.com
The perfect gift to be creative in the kitchen and experiment with different oils. The Favorites gift pack contains: Roasted Walnut Oil, Toasted Sesame Oil and Pure Avocado Oil. An exciting way of elevating your cooking, making a wide range of delicious meals and enhancing any salad dressings, marinade or sauce. Perfect as finishing oils, to drizzle on roasted vegetables, grilled meat, pasta, soup and grains.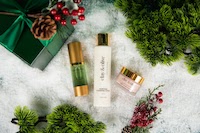 Clay & Olive Skincare
$20–$60; ClayandOliveSkincare.com
Protect your skin everyday with a powerful combination of vitamin C and ferulic acid. This elixir penetrates easily creating a moist canvas that is soft and nourished. The unique formula contains active levels of antioxidants that enhance your skin's resistance to pollution and environmental damage caused by free radicals.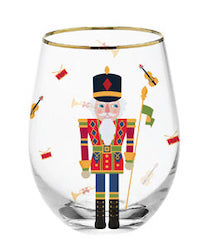 Nutcracker Stemless Wine Glass
$8.50; CorkPops.com
Perfect for holiday entertaining or hostess gifts stories. These fun glasses are festive and super affordable. Available in two designs with a gold rimmed edge.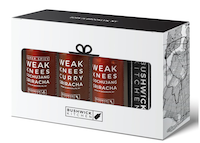 Weak Knees Sriracha Gift Set
$44.99; https://bushwickkitchen.com/
Bushwick Kitchen is a sauce company that's here to serve up finger-licking, flavor-addicting sauces and condiments for every kitchen creative and foodie looking to elevate their meals or share a unique culinary gift to inspire friends and family. Beautifully packaged with a custom dish towel and a unique QR code linking to a collection of recipes. The gift set includes: Weak Knees Gochujang Sriracha, Super Spicy Weak Knees Sriracha & Weak Knees Curry Sriracha.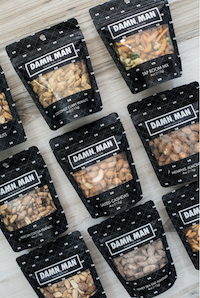 Damn, Man Build Your Own 4-Pack Box of Nuts
$25; dmsnacks.com
Pick four bags of your favorite nuts. Popular options are the Coconut Curry Peanuts, Mexican Cocoa Peanuts, Stout Beer Almonds and Whiskey Nut Mix.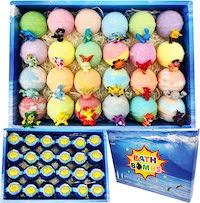 Bath Bombs for Boys
$23.95; Amazon.com
These bath bombs offer a relaxing, invigorating multilayered explosion of color and scent. No need for the bomb to dissolve - enjoy the toys whenever you like. Color the water and reveal the mystery inside. Give kids real surprise with each surprise bath bomb.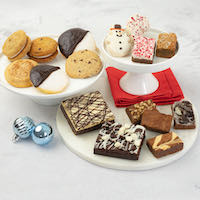 Bake Me A Wish Treats
Prices vary; Bakemeawish.com
Holiday gourmet gifts featuring delicious hand-crafted cookies, rich chocolate brownies and delectable cakes. Each gourmet gift comes with festive packaging and a greeting card to spread the holiday cheer. With guaranteed next-day delivery, you can make sure everyone's holiday season is merry and bright.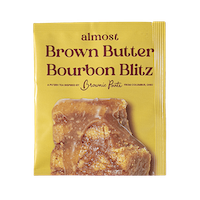 Almost Tea
Prices vary; https://drinkalmost.com
The world's most creative, crazy, and delicious almost-like-dessert teas, all inspired by your favorite guilty pleasures.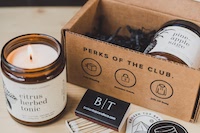 Broken Top Candle Club
Starting at $22; BrokenTopCandleCo.com
Receive a seasonal candle of the month, plus a matchbox to light your new flame. Includes Brown Maple Sugar, Pumpkin Spice & Juniper Smoke and more (can't you just smell the sweet goodness already??). 3, 6 or 12 month subscriptions available.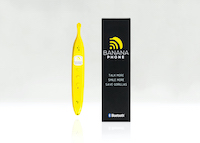 Banana Phone
$39.99; www.bananaphone.io
60 ft. bluetooth range, make phone calls or play your favorite music, 20 hour talk time, connects to iPhone and Android via Bluetooth, rechargeable via micro USB. 1% of all revenue is donated to Gearing Up for Gorillas to support Gorilla Conservation in the democratic Republic of the Congo while working with 1% for the Planet.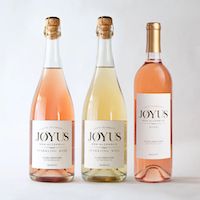 Jøyus Non-Alcoholic Wine
$24.99; https://drinkjoyus.com
Jøyus non-alcoholic wine was born as a way to keep the fun, social aspect of drinking without the alcohol by providing the sophisticated, "adult" experience of popping open a bottle with a delicious blend that tastes just as good as any luxury label.
Published: December 2022