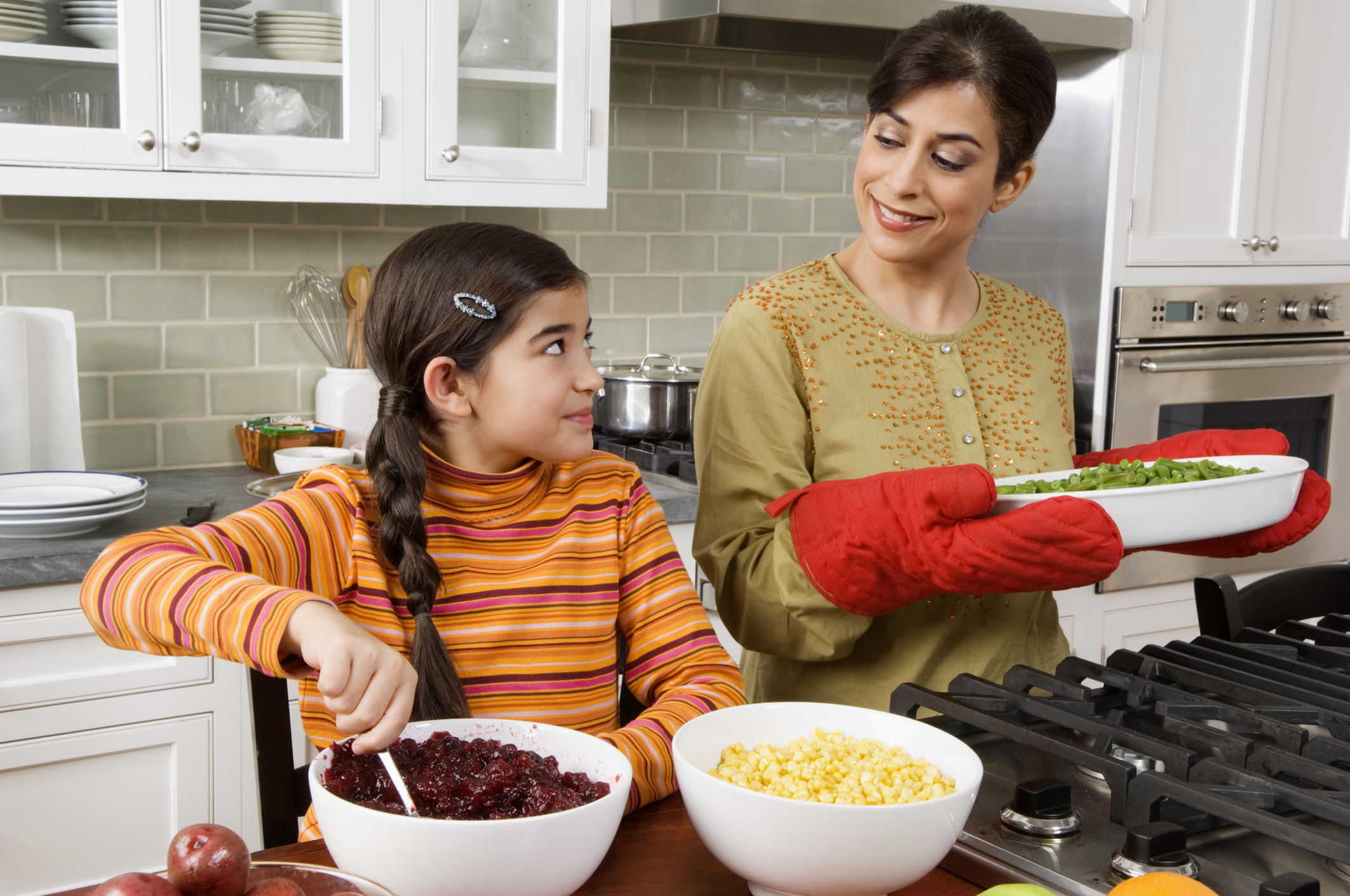 Kitchen Produts. Here are some of our favorite reader-tested kitchen products to help make mealtime easier.
Drinkmate OmniFizz Sparkling Water and Soda Maker
$119.99; Amazon.com
OmniFizz is the first home carbonation beverage maker that carbonates any beverage quickly and easily without diluting it. OmniFizz carbonates anything from juice, tea, coffee, energy drinks, wine, cocktails, and more.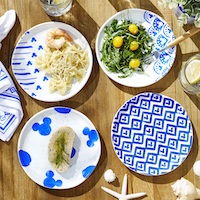 Mickey Mouse Homestead Tidbit Plate Set
$49.99; ShopDisney.com
Meal times are always more enjoyable in the company of Mickey so serve up a smile every time with this set of tidbit plates. Each of the four ceramic plates features a different design with a distinctly folk art style incorporating Mickey icons.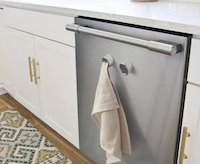 Towel Pop
Starting at $19.99; TowelPop.com
Towel Pop are the colorful, peel and stick solution to all your organizational woes. It only takes seconds to install and can be used for anything you'd hang on a hook. Make it fun and easy for everyone in the family to keep the house clean.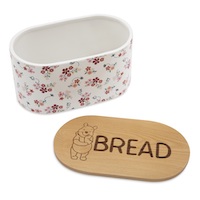 Winnie the Pooh Ceramic Bread Bin
$49.99; ShopDisney.com
Bees buzz all around the outside of this ceramic bread bin, but the wooden lid featuring Winnie the Pooh will keep them out and the contents safe and fresh.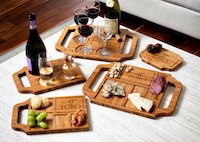 Left Coast Custom Charcuterie and Wine/Cocktail Boards
$48.50; LeftCoastOriginal.com
These custom charcuterie and wine/cocktail boards are original designs. Serve your guests with style and panache, or give these boards as a gift. Each engraving is burned deep into the board for a quality look and feel.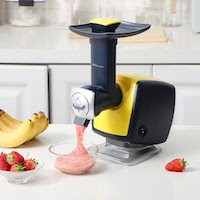 The Uber Appliance Sorbet & Ice Cream Maker
$69.99; UberAppliance.com
Whether you're shopping for kids, teenagers, adults, or grandparents, this sorbet and ice cream maker will bring healthy fun to everyone. It works by feeding frozen fruit or other tasty treats into the chute which quickly blends it into a delicious dessert without all the extra calories. Healthy has never been so delicious. Recipe book and popsicle mold included.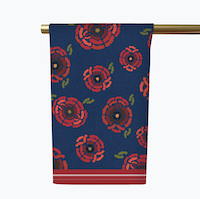 Tea Towel-California Poppies
Starting at $20; HoneyandHank.com
Each piece features hidden, hand-drawn designs that tastefully infuse culture and nostalgia into home accessories like pillows, napkins and tea towels. Every pattern delivers a fun "ah-ha!" moment, when you realize the prints are actually made up of the state shape or icon.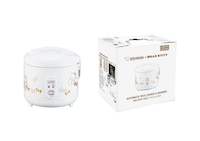 Hello Kitty Automatic Rice Cooker & Warmer
$203; Zojirushi.com
The 5.5 cup cooker has easy one-touch operation, automatic keep warm when cooking is done, a detachable and washable inner lid, detachable power cord, hinged lock tight lid with push button release, and an easy-to-clean nonstick inner cooking pan. Accessories include a measuring cup, spatula and spatula holder. Features gold Hello Kitty graphics on a white machine.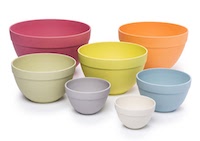 7-Piece Nesting Bowls
$70; BamboozleHome.com
Versatile, compact and perfect for both entertaining or everyday use. With a variety of sizes to suit any of your needs, use larger bowls for baking or family style meals, and smaller bowls for salads or your favorite snacks. The set is made of biodegradable, dishwasher safe, and durable bamboo fiber, and is available in pastel, thistle, and gray color schemes.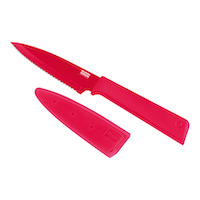 Colori Paring Knife
$10; Kuhnrikonshop.com
A must-have tool for any chef, novice or professional. The Japanese stainless-steel blade is great for peeling, trimming or slicing fruits and vegetables. Fun colors like bubble gum, dragonfruit, and unicorn are perfect for teens who are interested in cooking. Food releases easily from the nonstick blade. Safely transport to picnics and campsites with matching sheath.
LUX LCD Multi-Cooker
$159.95; ZavorAmerica.com
LUX LCD functions as a pressure cooker, slow cooker, rice cooker, yogurt maker and so much more. It is designed with an interactive and easy to use digital LCD screen that features 10 cooking functions including Dessert, Eggs and Grains and more than 30 programmable settings for an amazing one-pot cooking experience.
Updated: August 2022