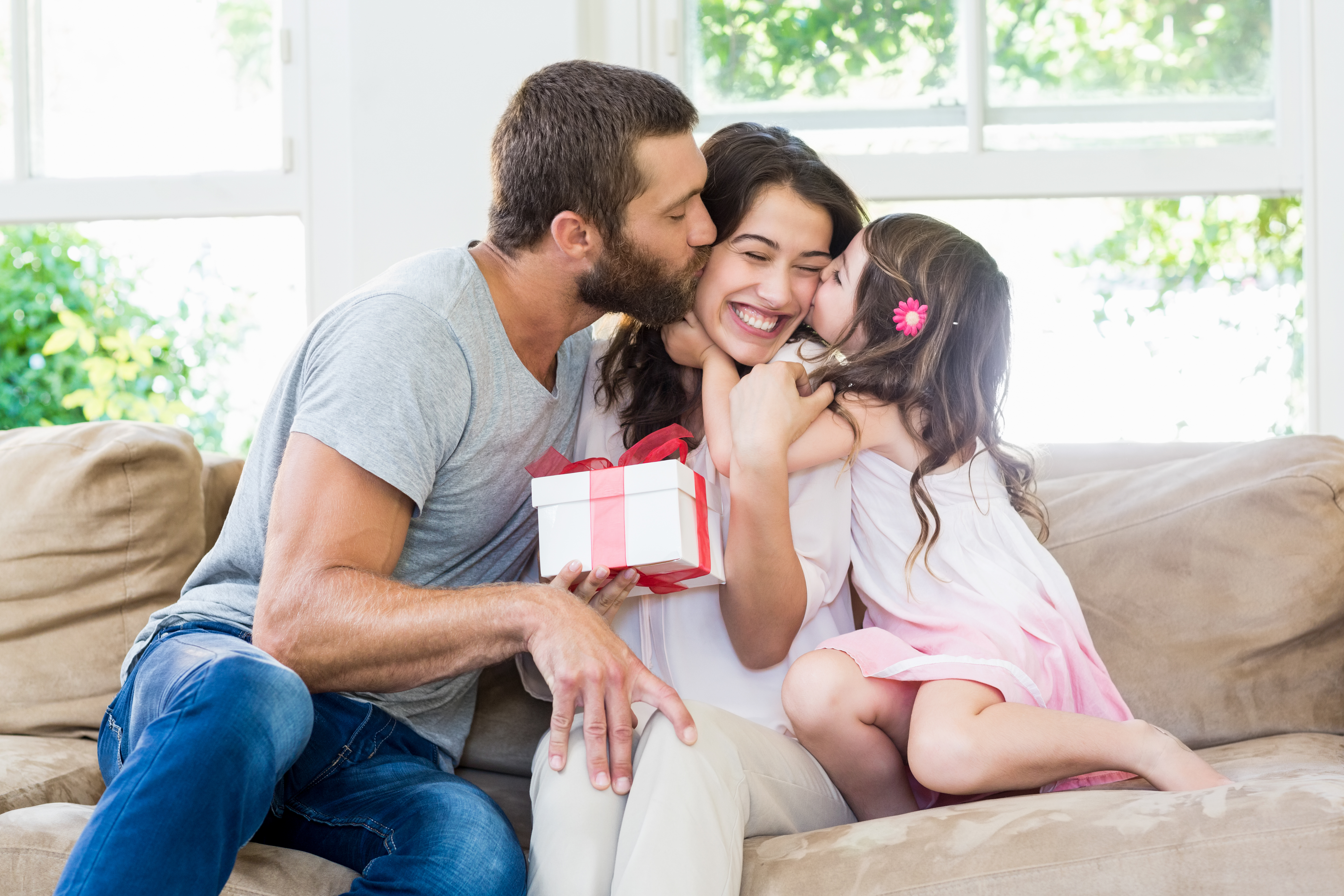 Mother's Day Gift Ideas! Looking for unique gifts for that special woman in your life? Check out these great ideas.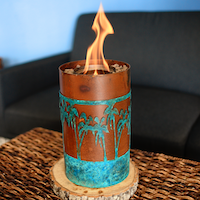 Baby Fire Pit
$94.99; BabyFirePits.com
Measuring in at only 10 inches tall, these are the perfect size for coffee tables or apartment patios. They are designed to be used with an odorless, smokeless, and nontoxic gel fuel for mess-free and hassle-free enjoyment.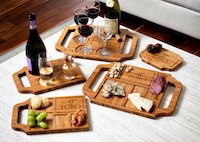 Left Coast Custom Charcuterie and Wine/Cocktail Boards
$48.50; LeftCoastOriginal.com
These custom charcuterie and wine/cocktail boards are original designs. Serve your guests with style and panache, or give these boards as a gift. Each engraving is burned deep into the board for a quality look and feel.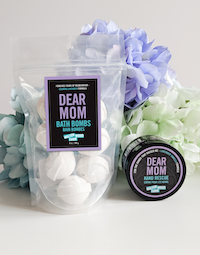 Walton Wood Farm Mommy Rescue
$33; WaltonWoodFarm.com
This duo is the perfect rescue combo for any mom. Featuring a soft lavender scent, this combo includes moisturizing hand rescue and de-stressing Dear Mom bath bombs. Free of harsh ingredients like SLS, Paraben, and Phthalate, these body care essentials are cruelty-free, vegetarian/vegan-friendly, and gluten-free.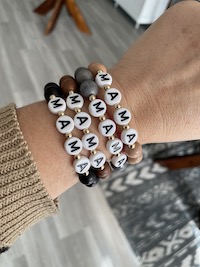 IsabelleGraceJewelry Mama Boho Bead Bracelet
$34; www.isabellegracejewelry.com
Wear your "MAMA" status in style with these fun MAMA Boho Bead Bracelets. They are gorgeous to wear on their own or perfect for creating popular stacked looks. The Bead Bracelets are made with powerful stretch cord and feature 10 mm natural wood beads in a variety of colors, accented with genuine 4mm 14kt gold fill or sterling silver bead.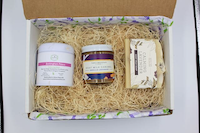 Mother's Day Gift Box
$29.99; TableMountainFarm.com
Features artisanal products made by women-owned businesses in Colorado. It includes their Lavender Vanilla Caramel Sauce, hand-blended Buckingham Palace Sereni Tea, and handmade palm oil-free Calming Lavender soap. The scent of lavender upon opening the box instantly melts any stress.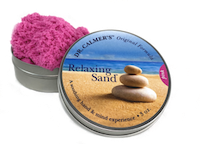 Dr. Calmer's Relaxing Sand Original Formula
$9.99; DrCalmers.com
Provides a purifying release of muscle tension through the gentle pressure of kneading and stretching. Also promotes focus and concentration in a relaxing, strengthening exercise. You can even add a small drop of your favorite essential oil to amp up the calming benefits. Available in Breathe Easy Blue, Unpressure Me Pink or Unwind Me Green.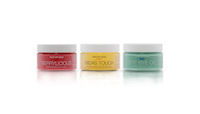 Wash Off Masks
$20 each; Hollyhoux.com
BERRYLICIOUS Brightening Clay Mask Five kinds of berry extracts work together to rejuvenate, brighten and clean dull skin. Rich in Anthocyanin, it's full of anti-oxidants that help prevent skin aging. MIDAS TOUCH Golden Touch Smoothing: moisturizes and helps firm the skin, while calming and soothing to bestow the look and feel of soft, silky, lifted skin. BYE-BYE OIL Clay Mask - Alaskan glacial water and three fresh mint extracts work together to clean, control oil and help tighten pores. Unlike other clay masks, our formula will not crack or harden while drying.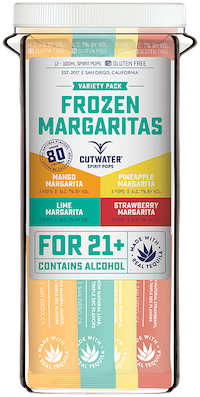 Frozen Margarita Pops
$22.99-$26.99; CutwaterSpirits.com
Inspired by our award-winning canned margarita, these flavored margarita pops feature our own real tequila, are less than 80 calories per serving, contain no artificial sweeteners, and are gluten-free. Just freeze overnight, cut off the top to open, and enjoy. Lime, Mango, Strawberry + Pineapple.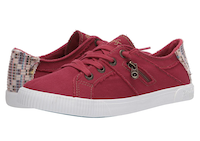 Blowfish Fruit Sneaker
$44.99; Zappos.com
A cool and effortless style to keep you comfortable on-the-go, the Fruit sneakers. Upper made of textile with zipper detail. Lace-up design, lightly cushioned, stationed insole with woven detail at the heel.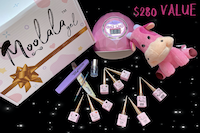 All You Need Moolala Gel Kit
$168.90; MiniManiMoo.com
The perfect kit for any nail polish lover. Suitable for home users and nail pros, it contains everything you need for the perfect gel nails, packaged in a gorgeous gift box.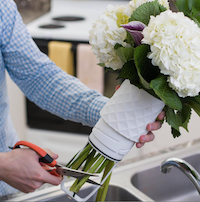 Amaranth Vase
$59.99; AmaranthVase.com
Amaranth Vases make it effortless to trim stems and add fresh water with a simple twist, drain and snip. These innovative vases allow you to conveniently remove the bottom of the vase making it easy to trim stems and get rid of the old water. With several colors to choose from, the decorative design is also made of a proprietary blend of marble powder that gives the vases a premium feel and they won't break or shatter if dropped.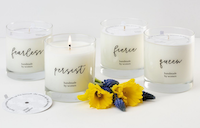 She Inspires Candle
$20; prosperitycandle.com
Handmade by women artisans, these soy coconut candles are perfect gifts to celebrate the important women in our lives. Wrapped in the words Fearless, Fierce, Queen and Persist, each candle is beautifully scented and paired with a powerful, inspiring quote. Give to the girls, sisters, friends, and co-workers in your life for a reminder of strength. Every Prosperity Candle gives back to women artisans in the U.S. who are creating a brighter future.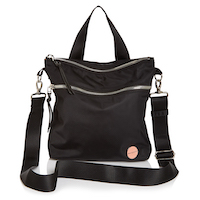 shortyLOVE Amuse Bag
$148; shortylove.com
Comes in four colors and is a two-in-one bag: crossbody or top handle. The amuse is the perfect bag for the 'essentials'. It's the ideal size for wallet, tablet, a good book, sunglasses, etc.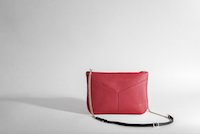 Kristen Convertible Crossbody Bag
$170; MarcherStudio.com
Convertible, functional and powerful. The Kristen bag is the ideal size to toss into a larger bag, or carry alone as an evening bag. Multiple interior pockets and exterior pockets help keep your smallest items organized and at your fingertips.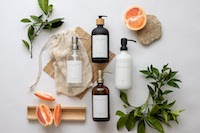 The Polished Jar
$18 each; ThePolishedJar.com
Offering beautiful ceramic jars that complement the rooms in your home, you'll love filling them up with your favorite soap, lotions, and cleaners for a modern boutique look. All jars come with waterproof labels. Mix and match your bottle, pump, and label to create the right look for your room. Custom labels are also offered that make this a great holiday gift idea that caters to different lifestyles.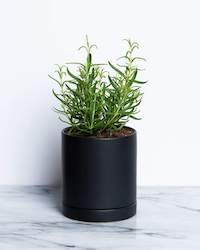 GreenDigs Rosemary Plant
$29.99; ShopGreenDigs.com
Woodsy, warm Rosemary is the perfect addition to the herb-lovers kitchen. Whether used fresh or dried, Rosemary adds a robust, peppery flavor to everything from breakfast dishes to cocktails to savory desserts. It also adds a pop of rustic green to your spice-growing rack. Whether you're an enthusiast curating your own urban jungle, a foodie harvesting your own herbs, or brand new to the growing lifestyle, Greendigs plants and accessories bring any space to life.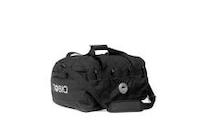 Tobiq Bag
$149; TobiqTravel.com
Keep your family organized while on the go. This lightweight bag is divided into four 15 liter compartments. Each interior is fully lined with two mesh bungees and a large zipper pocket. Carry and organize anything from bike helmets and gloves to cheer uniforms and poms.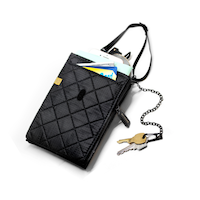 Bag Branch
$35; BuyBagBranch.com
Designed to allow quick access to essentials in your bag. Made of lightweight quilted nylon, with a top closure, it can also be worn crossbody. It's slim and transfers well from big tote to small purse to backpack.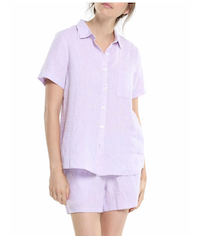 Papinelle Sleepwear: Resort Linen Shirt & Shorts in Lavendar
$49-$72; Papinelle.us
Stay cool and comfy even on the hottest nights in this sleepwear made from breathable, lightweight linen. Top has front button closure; spread collar; cuffed short sleeves; chest patch pocket. 100% chambray linen. Sustainable, all-natural, breathable fabric that keeps you warm in the Winter and cool in the Summer.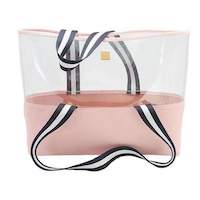 Hampton Road Ridgemont Tote
$109-$345; HamptonRoadDesigns.com
Whether you're looking for a new every-day purse, an elegant party clutch, or a clear bag for an upcoming game or concert, these high-quality customizable leather, silk, and vinyl products with unmatched attention to detail and vintage beauty. Made to withstand trends, times, and the turmoil of everyday use.
Updated: March 2021