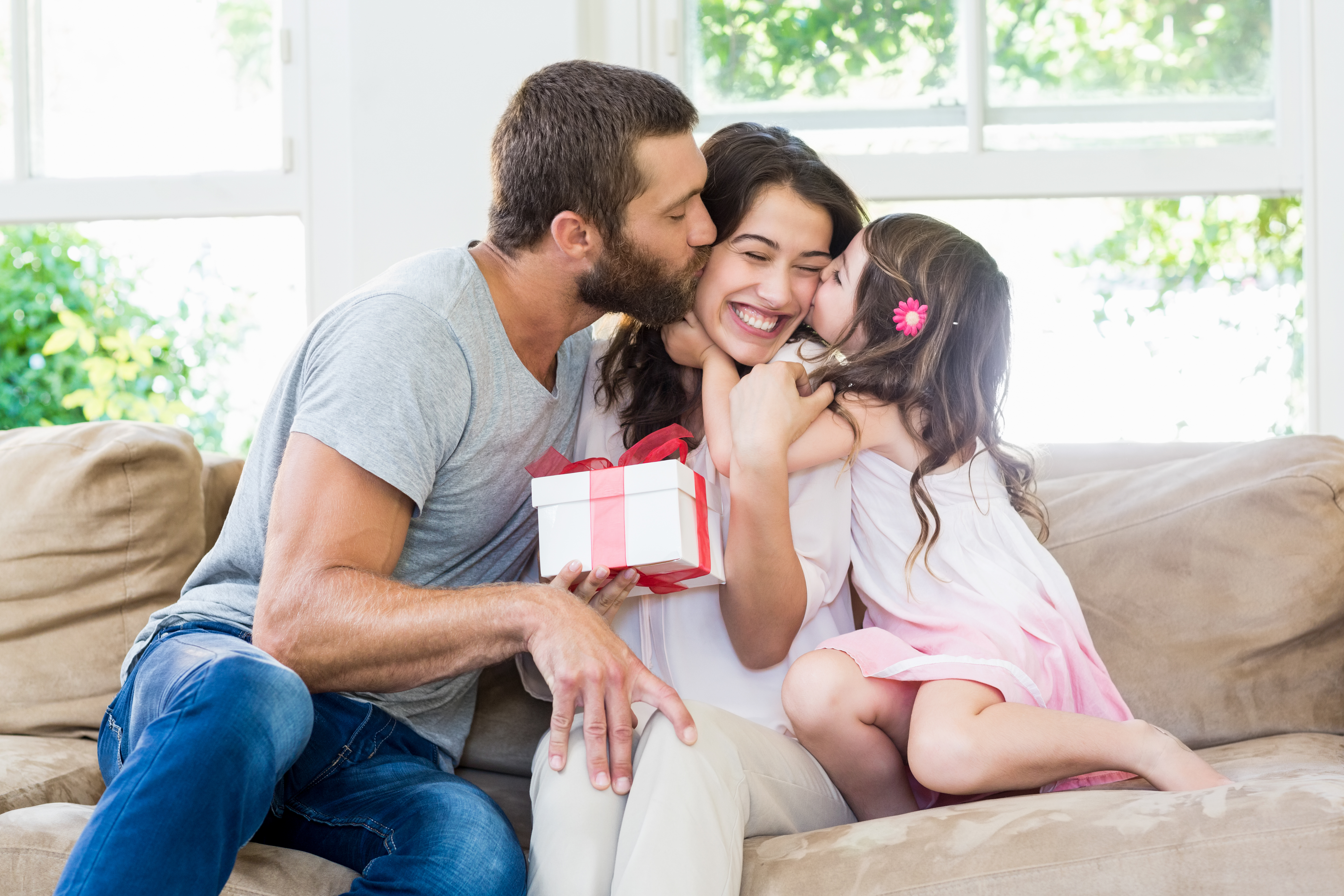 Gift Ideas for Moms! Looking for unique gifts for that special woman in your life? Check out these great ideas.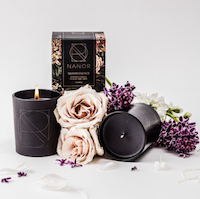 Nanor Candle Collection
$20–$60; NanorCollection.ca
Nanor Collection only uses premium ingredients in each candle with rich and light scents that offer a luxurious and intoxicating experience. All products are cruelty-free, sustainable, and eco-friendly, from the soy wax to the packaging. Nanor scents are infused with natural extracts from delicate notes of rose and jasmine to smooth amber and vetiver, made to complement any room.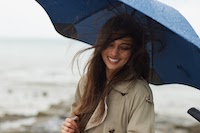 BLUNT Umbrella
$89; Amazon.com
With its sleek design and unrivaled durability, BLUNT Umbrellas offers protection from autumn showers and a touch of elegance to elevate any rainy day. Built to last with superior engineering and intelligent design, wind tunnel tested to hurricane conditions, completely repairable and iconically stylish - BLUNT Umbrellas are the only umbrella you'll ever need.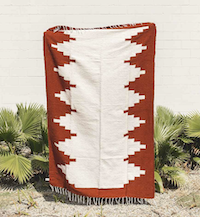 Petra de Luna Chinanteco Tribal Blanket
$95; PetradeLuna.com
Simple tribal-designed throw blankets for the free spirited. Have the freedom to get up and go with the Chinanteco beauty from the Tribal blanket collection. Keep this one in your car, take it camping, picnic with your person, sunbathe on the beach, cuddle up for sunsets and all your spontaneous adventures. Sustainable, stylish and hand crafted. Perfectly imperfect handmade product.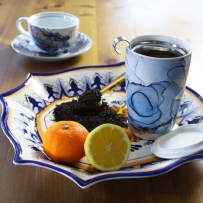 Porcelain Travel Tea Mugs with Stainless Steel Tea Infuser
$24; TheWhistlingKettle.com
This travel cup is perfect to steep your tea with the stainless steel tea infuser, snug porcelain lid to keep your tea nice and hot. Additional complementary silicone grey travel lid included to take your tea with you where-ever you are. Availbale in Graphite Black, Sapphire Blue and Jade Green.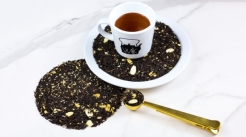 Snowflake Tea
$17; TheWhistlingKettle.com
Snowflake is The Whistling Kettle's most popular winter tea, combining coconut, almond and cinnamon. Curl up under your favorite blanket with a cup. Also available: Gingerbread Cookie, Maple Taffy & Earl Grey Cream.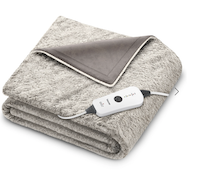 Beurer Premium Microplush Heating Blanket
$89.99; Shop-Beurer.com
Made from high-quality fleece, the heated throw gently hugs around you and provides evenly distributed warmth & comfort. Comes equipped with the safety and technology to protect you. This model not only is well under the permitted emissions but they are restricted to the remote controller only. The control unit comes with 4 heat settings, auto shut-off, fast heating & overheating protection (BSS) developed in Germany. Turning it on is just one press of a button away!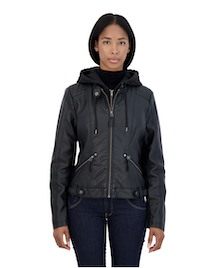 Women's Faux Leather Jacket with Quilted Hood & Bib
$120; Sebby.com
Stay warm and comfortable in style. Crafted using soft and luxurious faux leather, the jacket features a quilted hood and a stylish bib with zipper, ensuring this piece will become an everyday staple in your wardrobe. This sophisticated jacket will elevate any look with its timeless elegance.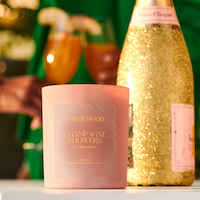 FORVR Mood Candle – Champagne Showers
$42; FORVRMood.com
Pour up the mimosas with this bright, sparkling candle that's a celebration in a scent, and you never have to worry about having one too many. This effervescent scent is your ticket into VIP with a blend of bright bergamot, peach fizz, and creamy woods. It's a bubbly fragrance that's as sophisticated as it is celebratory, and you're always on the VIP list.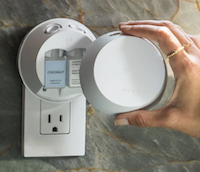 Pura 4 Smart Fragrance Diffuser
$49.99; Pura.com
With a new, sleek design, Pura 4 uses innovative smart features paired with premium, clean fragrances to give you the most modern, customized, and high-end scenting experience possible.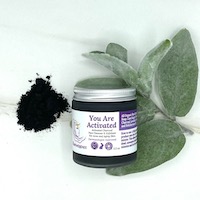 Activated Charcoal Face Scrub and Mask
$18; https://www.illuminessenceorganics.com/product-page/you-are-activated
Experience a revitalizing and refreshing sensation as you indulge in this incredible face cleanser and scrub. Transform it into a face mask for an even more indulgent spa-like experience. Harnessing the power of activated charcoal, this product effectively draws out bacteria, toxins, impurities, and micro-particles from your skin's surface, resulting in a flawless complexion and assisting in the fight against acne.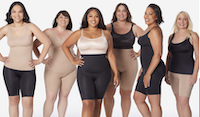 Ruby Ribbon Shapewear
Rubyribbon.com
Give the gift of confidence, support, and style this holiday season with inclusive intimates and shapewear brand Ruby Ribbon. Available in a variety of styles and sizes, Ruby Ribbon caters to all body types allowing everyone to find their perfect match.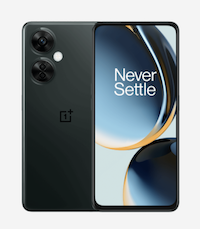 OnePlus Nord N30 5G Phone
$299.99; OnePlus.com
The OnePlus Nord N30 packs a powerful punch, combining premium specs and the power of 5G at an entry-level price. A premium 6.72" 120Hz display keeps all your content smooth & fluid. Powered by a massive 5000mAh battery & 50W SUPERVOOC Charging, the Nord N30 5G handles all your favorite content & apps without breaking a sweat. With 128GB of storage (expandable up to 1TB), you'll have all the space you need to store your photos, videos, and favorite content.
Custom Summer Zippered Tote from Petit Paradis Kids
$69; PetitParadisKids.com
Customized multipurpose totes make the perfect on-the-go bag for your beach essentials. Make a day at the beach even more special with a personalized & customizable tote bag for your kids. You can add up to 6 kids on the tote. The Tote Bags are made of 100% sustainable cotton canvas, are durable enough to hold all of your everyday essentials, and are perfect to keep in the car for on-the-go necessities (and the inevitable changes, toys, and snacks that are needed throughout the day!). With their sturdy web handles and firm bottom, these zippered tote bags are ready to go for your child's next day of fun, wherever it may take them.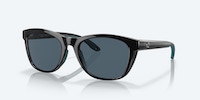 Aleta
$182-$262; CostaDelMar.com
Inspired by the form and function of nature's beauty, it's no coincidence the Aleta sunglasses get their name from the Spanish word for "fin." Offering water-ready performance in a stylish yet functional design, Aleta uses lightweight Bio-Resin and double-injected Hydrolite for a better grip. And with micro shields and hooding, excess light stays out while fog stays down with vented nose pads. Wearing Aleta, you'll see the smooth shape and refined lines that don't just stop at style. They're best enjoyed when on, in and near the water.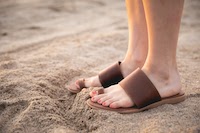 Famolare Sandals
$128+; Famolare.com
Slide into these comfy sandals and get going to the beach in no time. Famolare, the iconic sustainable fashion brand from the '70s, is back. Famolares help relieve lower body pain with their famous patented wavy rubber sole design. They absorb shock, cushion arches, and roll and push the foot forward for an even stride, making it easy to trek through the sand. They create even pressure points as you walk instead of a crooked gate like other sandals. Famolares come in flat, mid and full wedges too.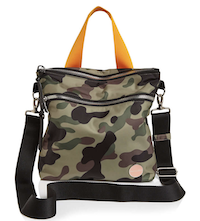 ShortyLove Amuse Crossbody Bag
$158; ShortyLove.com
The ideal daily carry, this convertible amuse organizes you for the day with zipped and slide-in compartments, inside and out. A no-bulk silhouette and featherweight wear-ability make it so easy to forget you even have this sleek black medium crossbody bag on. Water-resistant and wipeable, it has become such an insider favorite that it's now their most gifted bag.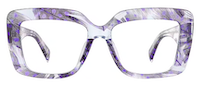 Zenni Glasses
Prices vary; Zenni.com
Zenni offers over 3,000 stylish and super affordable frames that are perfect for every mother figure in your life. Each pair of glasses can be customized with options in a variety of shapes and colors, as well as options for prescription, non-prescription (including blue light blocking Blokz) and sunglasses.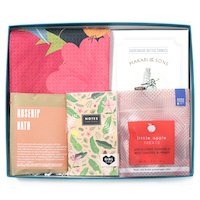 California Crafted Flora Box
$63; www.californiacraftedbox.com/collections/all-california-gift-baskets/products/flora-box)
It's better than a bouquet because it contains a bright floral tea towel, rosehip bath soak, a mini notebook with botanical print, and more. The perfect cheerful collection of practical luxuries any mom will love. All products are made by small businesses in California.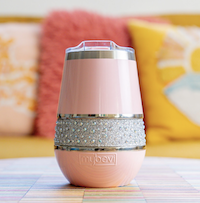 My Bevi Hollywood Rocks Tumbler
$20; MyBevi.com
Superior triple layer vacuum insulation technology, sweat proof premium grade stainless steel keeps your beverages hotter, colder and fresher for longer. Upscale polished steel top rim. New unique jewel band decoration with polished trim accents. Tapered body style for comfortable grip. Durable push on slide closure straw compatible lid with removable slider for easy cleaning.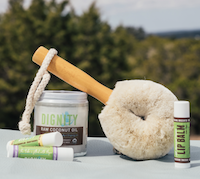 Clean Beauty Kit
$25.90; www.dignitycoconuts.com
Includes a Natural Fiber Body Brush and Body Oil, which are made with natural and organic ingredients that are safe, gentle, and effective for all skin types. The Natural Fiber Body Brush helps exfoliate dead skin cells, stimulate blood circulation, and improve lymphatic drainage, while the Body Oil helps moisturize, nourish, and protect the skin with its natural and nutrient-rich formula.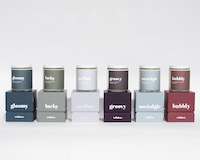 Vellabox Candles: Mood Collection
Starting at $12/month/ Vellabox.com
Whether Mom is feeling groovy, nostalgic, or somewhere in between, we have a candle that will suit her needs. These scents are sure to inspire and uplift. Vellabox gift subscribers receive unique & elevated scents (always 100% soy wax, paraben-free, phthalate-free, dye-free, cruelty-free, and vegan). You can personalize Mom's box with a gift note message and to the scents she'll love too.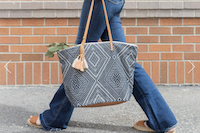 Beach Ikat Tote
$88; LuAndElle.com
A timeless mid-sized tote with long shoulder handles in real leather and metal snap closure for effortless portability. This tote is made from an embroidered fabric and 100% leather trim. Bottom panel is in 100% leather for durability. Fits all of life's necessities, including a 16" laptop. Three interior pockets (one having a zipper closure) is perfect to keep your phone and keys handy.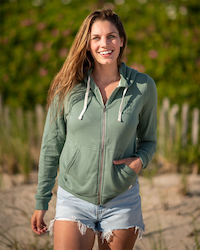 Afternoon Zip Hoodie
$98; LineInTheSand.com
This absurdly soft, eco-friendly zip hoodie made in collaboration with Marine Layer is the layer you'll reach for all year long. Lightweight, durable, and fleeced on the inside, this will keep you cozy while you're out enjoying the last bit of sun. 100% of profits go to ocean and cancer organizations.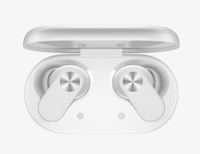 OnePlus Nord Buds 2
$59; OnePlus.com
The Nord Buds 2 come equipped with a 12.4mm extra large driver and a titanized vibrating diaphragm, delivering outstanding bass performance, bold mids and transparent highs. They offer ANC, clear call technology, OnePlus fast pair, fast charging, low latency and more. Available in Lightning White and Thunder Grey.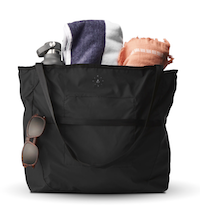 NOMATIC Navigator Collapsible Tote 20L
$69.99; Nomatic.com
A tote that's big on function but fully collapsible for packing away on the go and for daily use, especially during the Summer. Takes up minimal space and gives you the most space feasible when needed. The outside is durable, with water-resistant material.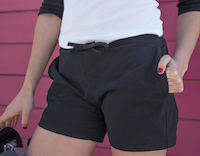 Trailhead Shorts
$69; Coalatree.com
Whether you're hiking, climbing, biking, or just lounging after a workout, these shorts have you covered. The eco-friendly DWR finish not only repels water, but makes stains and spills bead right off while maintaining all-season breathability and tear resistance. The unique fabric hinders the growth of bacteria so you can do more and wash less.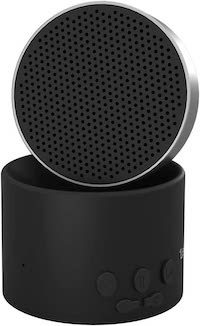 LectroFan Micro2 Sound Machine + Bluetooth Speaker
$34.95; SoundOfSleep.com
This tiny sound machine fits in the palm of your hand. Take this all-in-one sleep sound machine and portable Bluetooth speaker everywhere you go. Pair it with a smartphone for streaming audio and making calls with the built-in microphone, or select sleep sound mode and enjoy your choice of five digital fan sounds, four variations of white, pink and brown noise, and two ocean surf sounds.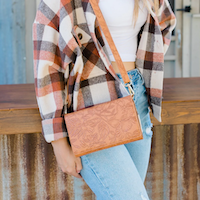 Save the Girls Touchscreen Purse
Starting at $24.99; SaveTheGirls.com
Rather than fumbling for your phone when you receive a text or call, with a Save the Girls purse you will seamlessly use all of your phone's features while it remains secure in a gorgeous, well-designed purse. No more cracked screens. Plus, a percentage of sales is donated to breast cancer research.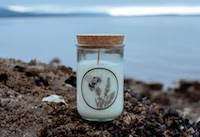 All-Natural Essentail Oil Candles
$35; Seawitchbotanicals.com
These hand-poured candles are all-natural and scented only with essential oils and plant-derived waxes. These vegan candles contain no paraffin wax (plastics) or fragrance oils. The wide wooden wicks give a beautiful glow, while the soy candle has a nice, even burn to the bottom.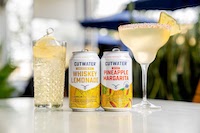 Cutwater Spicy Pineapple Margarita & American Rye Whiskey Lemonade
$13.99; CutWaterSpirits.com
Turn up the heat with a spicy rendition on Cutwater's fan-favorite Pineapple Margarita featuring Cutwater's award-winning Tequila, triple sec, real pineapple juice and serrano pepper flavor for the perfect balance of a sweet (kick) heat. The bold and refreshing American Rye Whiskey Lemonade combines made-in-house, refreshing lemonade and real lemon juice. The bright citrus perfectly balances notes of sweet fruit and spice from the complex yet flavorful whiskey.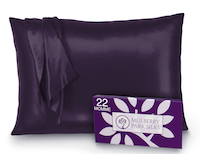 Mulberry Park Silk Pillowcase
$55; Mulberryparksilks.com
This 100% pure 22 momme silk pillowcase is an absolute must for anyone in search of a beautiful night's sleep. Sleeping on a silk pillowcase is like having an overnight beauty treatment.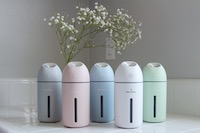 Hey Dewy Wireless Facial Humidifier
$59.95; HEYDEWY.com
Wireless and rechargeable, you can truly take this with you wherever you go - around the home, to your office, in your car, while you travel. Hydrate your skin throughout the day with 8-hour battery and water capacity.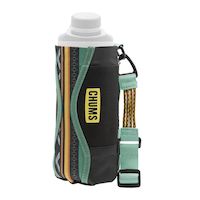 Chums Fjord Bottle Sling
$19.99; Chums.com
Designed for hauling hydration with you on every adventure. A detachable, adjustable strap can be worn over the shoulder or around the waist, and MOLLE webbing allows for hassle-free attachment to bags, backpacks, and wading belts. The Fjord features reinforced elastic construction that fits most standard bottle sizes and a mesh base for easy drying.
Updated: September 2023