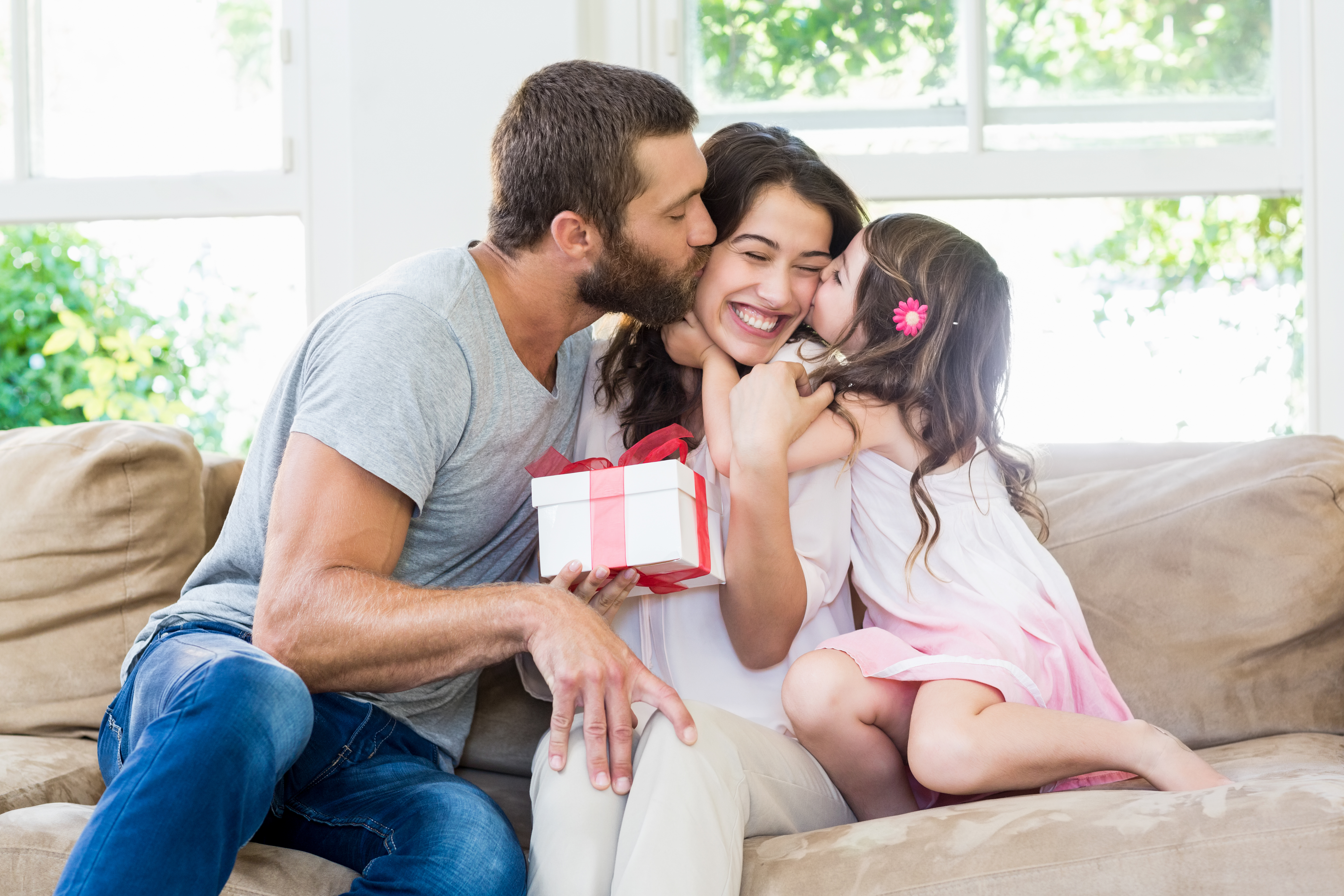 Gift Ideas for Moms! Looking for unique gifts for that special woman in your life? Check out these great ideas.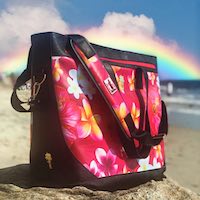 Hula Cula Cooler Bags
$279.99; Hulacula.com
With its premium design and utility, this cooler bag delivers everything the modern person needs for everyday use, as well as fun days at the beach, pool, ball field or special event. Hidden inside the beautiful exterior is the most functional cooler bag ever created. With a waterproof center cooler pocket, utility side pocket with three cell phone sizes pockets, zippered valuables pocket, electronics storage and key holder clip, and a dry storage side pocket with a built in sunglasses holder and space for adding monogram, you won't be stressed for space.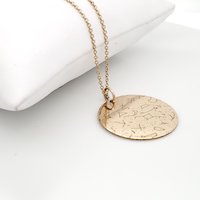 Lat & Lo Jewelry
Starting at $22; LatAndLo.com
This unique handcrafted jewelry brand inscribes sentimental customized latitude longitude coordinates to a meaningful place in your life on necklaces, bracelets, rings and other accessories. Whether it's the town she was born in or the place she married the love of her life, choose Lat & Lo to inscribe a place memorable to your mother. You can also include a personal message on the back of the piece.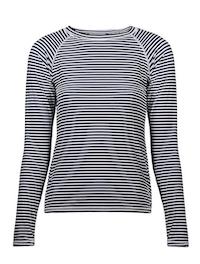 Womens Waiheke Stripe Long Sleeve Rash Top
$80; SnapperRock.com
Go sailing with this contemporary nautical striped long sleeve rash top. Cut for a flawless fit from UV50+ fabric, this quick drying swim top will block all harmful UVA and UVB rays. A perfect complement over any other item when more cover is required.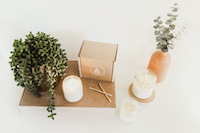 Vellabox Candle Subscription Box
Starting at $10/month; Vellabox.com
Vellabox is a monthly subscription box that delivers amazing seasonal soy candles from the hottest candle companies right to your door. In light of everything going on, candles can make everyone's time spent at home a little bit cozier. This box is a way to connect loved ones who are distant - month to month.
The Seasons Blanket in Beige
$88; Teema.co
The Seasons Blanket is one of the biggest, most beautiful blankets. It's clean lines, contrasting colors and thick cotton threads give this blanket a modern chic look and feel. It is big enough for anything from a couch cuddle session to a beach picnic, yet cute enough to add a stylish accent to any room.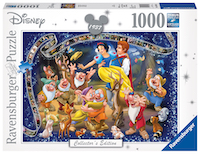 Disney Collector's Edition Snow White Puzzle
$24.99; Amazon.com
These 1000-piece puzzles feature iconic scenes from some of the most popular Disney films, including Snow White, Cinderella, Peter Pan, Fantasia, Sleeping Beauty, Bambi, Dumbo and the Jungle Book.
Böhme Clothing and Bags
Prices vary; Böhme.com
Böhme offers a wide selection of styles from your everyday essentials to your hard to find pieces that are surprisingly accessible in price and without sacrificing quality. Their products range from top, bottoms, dresses to swimwear, accessories, and outerwear.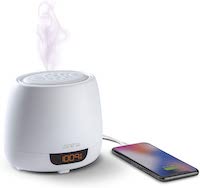 Zenergy Aroma Dream by iHome
$99.99, Amazon.com
Delivers a fine mist blending water and your favorite essential oils up to 54 hours. Includes 12 soothing, naturally recorded environmental and white noise sounds designed to make you feel relaxed, calm, and helps with falling asleep. Set the Aroma DREAM Machine to wake you up to your desired essential oil and sound.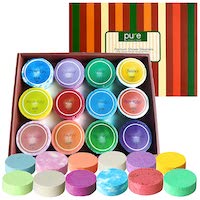 Shower Steamer Gift Set
$20.95; Amazon.com
Enjoy a spa session in the comfort of your home. With 12 different and unique options, you're sure to have a shower steamer to suit every mood. Select the steamer that will provide the desired effect with its select premium essential oils and feel the change wash over you. Each nourishing steamer is carefully formulated with great attention to maximize the oils' benefits for your ultimate enjoyment and pleasure.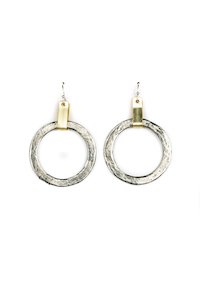 Julio Designs
Starting at $22; JulioDesigns.com
If you are loving the flashy statement pieces rocking the runway these days that blend antique and contemporary looks, Julio Designs can show you how to make this hot style your own with handmade necklaces, earrings, bracelets and other accessories sharing a modern fusion of vintage components and contemporary materials.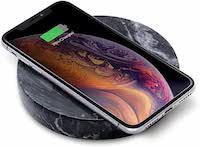 Eggtronic Wireless Charging Stone
$69.90; Amazon.com
Uncomplicate your life with cables and reach for the wireless charger that also beautifies your space. Simply set your phone or Qi-enabled device on the stone for fast, 10-watt charging capabilities. The simple elegance of genuine stone meets smart technology. Made with real stone: black marble, white marble and travertine options available.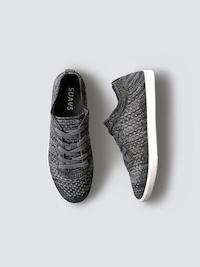 SUAVS Shoes-The Zilker
$95; SuavShoes.com
SUAVS shoes were made to be the most comfortable, stylish and versatile shoes for you to go anywhere and do anything in. These easy, hassle-free shoes can be slipped on with or without socks, there's no break-in period and you can even throw them in the washing machine and they come out looking new.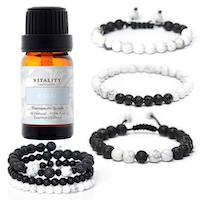 Vitality Extracts
Prices vary; VitalityExtracts.com
The finest essential oils that are pure, safe and free of chemicals making them the perfect aromatherapy oils for optimal natural healing. Along with essential oils for migraine relief, stress relief, energy and more, Vitality Extracts makes stunning diffuser bracelets from natural stones, each as beautiful to look at as it is good for your soul. With all the stress in the world right now, be good to yourself - and the planet and find some grounding with Vitality Extracts.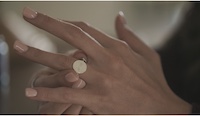 CONQUERing
$25.99; MyConquering.com
CONQUERing a simple ring that's both beautiful and encouraging, an outward reflection of your inner spirit. You select interchangeable, inspiring words that speak to your heart [like Be Happy, Shine, Hope…] While the ring is on your fingers, the disc lays flat with an interesting pattern of lines and curves. But if you take the ring off and give the disc a flick, the hidden word is revealed as the disc spins.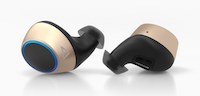 Creative Outlier Gold
$99.99; US.Creative.com
These absolutely wire-free earbuds are extremely comfortable and ergonomically designed with soft silicone ear tips, suitable for all-day wear and perfect for enhanced sound quality. Boasts an incredible 39 hours at 14 hours playtime per charge. And offers Super X-Fi headphone holography for local audio and music files through Bluetooth. By activating the SXFI App wirelessly on your mobile with the Outlier Gold, you can transform the SXFI App into a Super X-Fi MP3 player and enjoy cinematic audio even while on the go.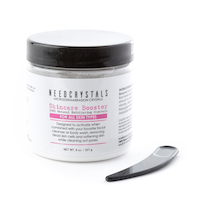 NeedCrystals
$9.99-$29.99; NeedCrystals.com
An at-home microdermabrasion scrub that renews the skin's natural glow and promotes skin cell growth. NeedCrystals was created to mimics the effects of a professional spa microdermabrasion from the comfort of your home.
Steeped Coffee Sampler Pack-10 Pack Box
$15; SteepedCoffee.com
Brewed similar to tea, these nitro sealed Steeped Bags, along with their guilt-free packaging made using renewable and compostable materials, achieve the unthinkable: fresh, hand roasted specialty coffee in an earth-friendly single-serving. The Steeped Coffee full immersion brew method means no machines, no waste, guilt-free packaging, and amazingly fresh gourmet coffee taste.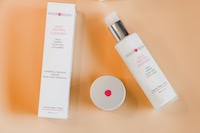 Piperberry Natural Skincare Products
$28-$29; Piperberry.com
Piperberry uses adaptogens to help balance cortisol levels and help prevent the reduction of collagen and other signs of inflammation. Together combined with superfoods such as antioxidant-packed berries, Piperberry's vegan, non-toxic products work together to provide multiple skin benefits. Piperberry is a skincare company created with one single principle in mind: to provide highly effective skincare products using the latest science and the most natural ingredients possible.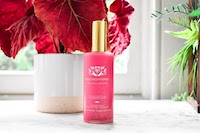 Peaches + Frank Skincare - Invigorating Exfoliating Cleanser
$88; PeachesAndFrank.com
From the fields of Northeast Ohio to the Cacti of Joshua Tree, California, every element included in this eco-friendly beauty line serves a purpose. Each formula is designed by a highly skilled chemist, using only the finest high performing ingredients found on farms across the United States.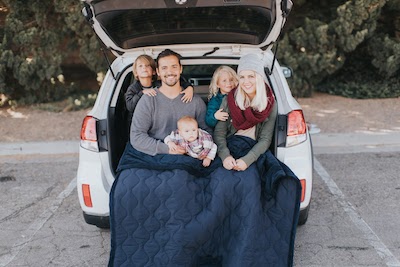 The Cozee Heating Blanket
$249.99; Lifegivingwarmth.com
Luxury or lifesaver? The Cozee battery-powered heating blanket is proving it can be both. As you indulge in the buttery soft microfleece interior, a fully integrated cordless heating system goes to work inside of a space-grade insulated exterior to bring you specialized warmth and comfort.
Zodiac Constellation Necklace by Outdoor Metalworks
$28; TheGrommet.com
A constellation necklace is a sophisticated and subtle twist on personalized jewelry. The constellation representing a zodiac sign is laser cut into a gold-plated stainless steel pendant. Each necklace comes ready to give in wooden packaging and each one helps fund conservation efforts through contributions to The Trust For Public Land.
Updated: May 2020