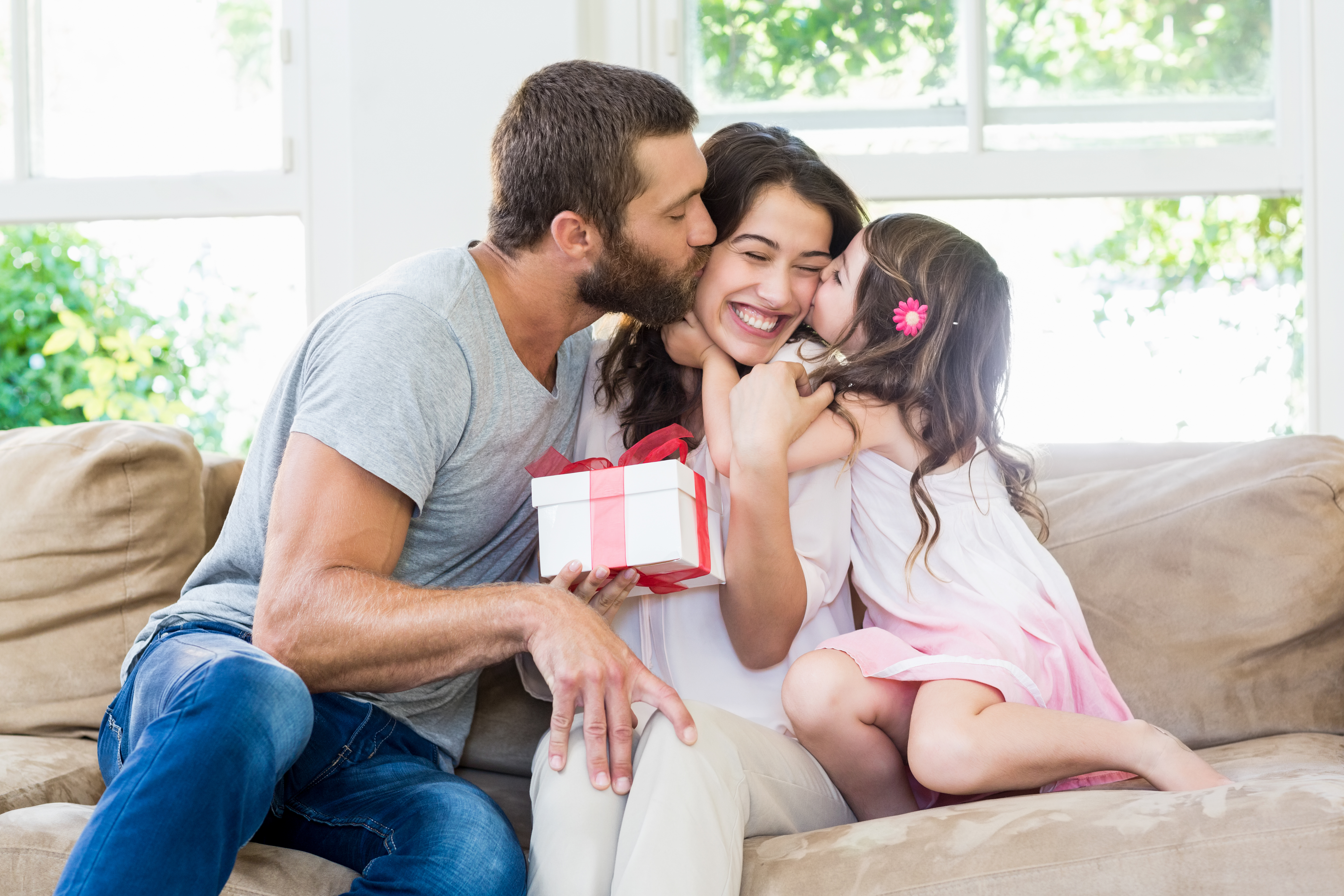 Gift Ideas for Moms! Looking for unique gifts for that special woman in your life? Check out these great ideas.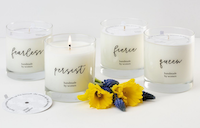 She Inspires Candle
$20; prosperitycandle.com
Handmade by women artisans, these soy coconut candles are perfect gifts to celebrate the important women in our lives. Wrapped in the words Fearless, Fierce, Queen and Persist, each candle is beautifully scented and paired with a powerful, inspiring quote. Give to the girls, sisters, friends, and co-workers in your life for a reminder of strength. Every Prosperity Candle gives back to women artisans in the U.S. who are creating a brighter future.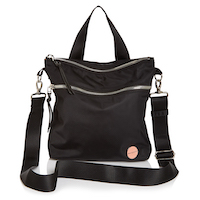 shortyLOVE Amuse Bag
$148; shortylove.com
Comes in four colors and is a two-in-one bag: crossbody or top handle. The amuse is the perfect bag for the 'essentials'. It's the ideal size for wallet, tablet, a good book, sunglasses, etc.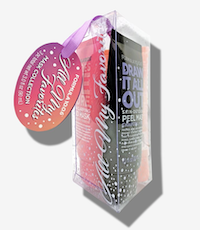 All My Favorites Holiday Collection
$10.99; formula1006.com
Includes three 1 oz. masks: Get Your Glow On Skin-Brightening Peel Mask, Draw It All Out Skin-Detoxing Peel Mask and Pores Be Pure Skin-Clarifying Mud Mask.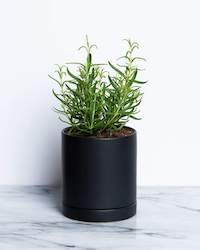 GreenDigs Rosemary Plant
$29.99; ShopGreenDigs.com
Woodsy, warm Rosemary is the perfect addition to the herb-lovers kitchen. Whether used fresh or dried, Rosemary adds a robust, peppery flavor to everything from breakfast dishes to cocktails to savory desserts. It also adds a pop of rustic green to your spice-growing rack. Whether you're an enthusiast curating your own urban jungle, a foodie harvesting your own herbs, or brand new to the growing lifestyle, Greendigs plants and accessories bring any space to life.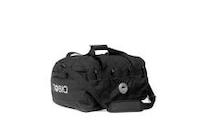 Tobiq Bag
$149; TobiqTravel.com
Keep your family organized while on the go. This lightweight bag is divided into four 15 liter compartments. Each interior is fully lined with two mesh bungees and a large zipper pocket. Carry and organize anything from bike helmets and gloves to cheer uniforms and poms.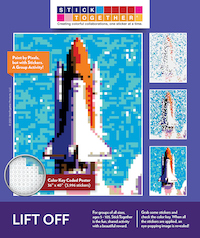 StickTogether Puzzle
$29.99-$36; LetsStickTogether.com
A unique, hands-on activity that is similar to paint by number, where the person completing the puzzle uses a coded poster board and a color key code that tells them where each sticker goes on the board. Once all the stickers have been placed, a fun pixelated image forms.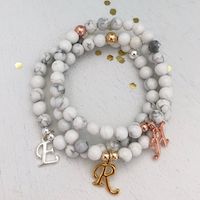 Letter Bead Bracelet
$26; IsabelleGraceJewelry.com
Fashion should be fun because life is just too short for boring and we definitely think everything is more fun when it's personalized. This bracelet in marbled white howlite sets a classic tone for your bracelet stack. Made with powerful stretch cord and high quality 4mm plated beads and genuine 6mm howlite beads. Initial charms are plated.
Anti-Aging Mask and Hydrating Cleansing Gel Combo
$74.99; ClefSkincare.com
This copper peptide mask combines the functions of nine different masks into one for a stress-free solution. This mask moisturizes, brightens, repairs, smoothes, tightens, nourishes, and heals your skin in one simple step. Benefits include: fades acne scars, dark spots and hyper-pigmentation, visibly evens skin tone and improves texture and enhances skin for a luminous bare-faced glow.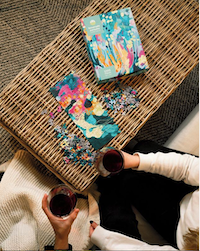 Lemonade Pursuits Puzzle
$24.99; LemonadePuzzles.com
Explore artist created designs as you surrender your mind to the relaxation of assembling a puzzle. Features 500 and 1000 piece jigsaws that highlight design elements that let you turn off your buzzing brain and reclaim your down time. Take a stress-free mental break with natural fractals, seascapes, shades of blue, green landscapes and cheerful scenes.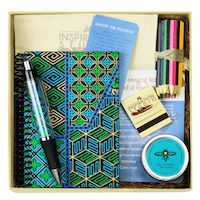 "Balance" Inspiration Box
$42; MyInspirationStudio.com
Encourages you to withdraw from life's emotional highs and lows and restore equilibrium to your soul. Includes handcrafted journal with matching pen, set of mini colored pencils, aromatherapy candle with matches, inspirational bookmark and tote bag.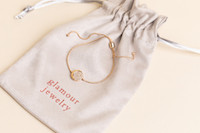 Glamour Jewelry
$34/month; GlamourJewelry.com
Includes two pieces of curated jewelry between a necklace, bracelet, and earrings. These pieces are on-trend and help guests take the guesswork out of picking pieces for themselves.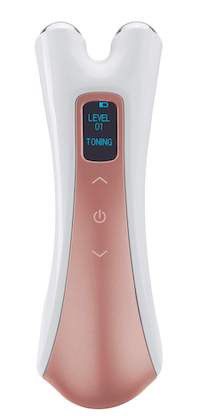 RejuvatoneMD Facial Toning System
$199; TrophySkin.com
Instantly improve facial tone and wrinkles all over the face and neck by using gentle microcurrent technology to stimulate facial muscles. Trophy Skin offers microdermabrasion devices that smooth and brighten skin restoring that youthful glow. Their light therapy kits, one for anti aging and one for acne, emit specific wavelengths of light to either boost collagen production or treat acne.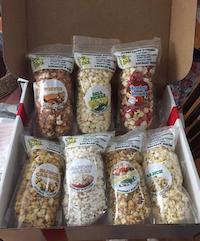 Popcorn Sampler
$45.99; PopOnTheBlock.com
Hmmm....should I try the bacon cheddar or the Dill Pickle? Don't think about it and just order the Sample Pack and get 8 Pop Packs of the most popular flavors. Sweet & savory five cup size. Peanut-free, 0% trans fat, whole grain, preservative-free, gluten-free, non-GMO kernels.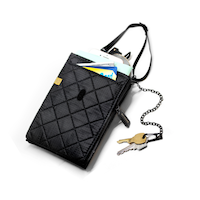 Bag Branch
$35; BuyBagBranch.com
Designed to allow quick access to essentials in your bag. Made of lightweight quilted nylon, with a top closure, it can also be worn crossbody. It's slim and transfers well from big tote to small purse to backpack.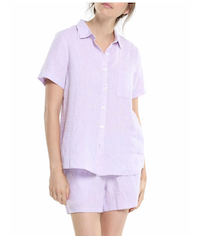 Papinelle Sleepwear: Resort Linen Shirt & Shorts in Lavendar
$49-$72; Papinelle.us
Stay cool and comfy even on the hottest nights in this sleepwear made from breathable, lightweight linen. Top has front button closure; spread collar; cuffed short sleeves; chest patch pocket. 100% chambray linen. Sustainable, all-natural, breathable fabric that keeps you warm in the Winter and cool in the Summer.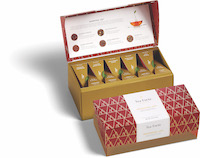 Warming Joy Presentation Boxes
$30; TeaForte.com
The most popular way to enjoy Tea Forté, each design-savvy box contains 20 pyramid infusers and a detailed tea menu under the lid.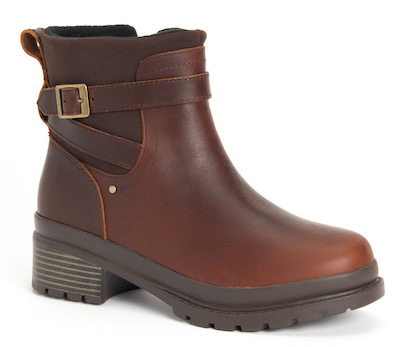 Muck Boots – Liberty Collection
$155; Muckbootcompany.com
Built on Muck's tradition of comfort and performance the Liberty Collection features fashion forward boots in stylish, distressed, full-grain leather and rubber. The result is an upscale casual look that works well with any outdoor, office or nighttime attire.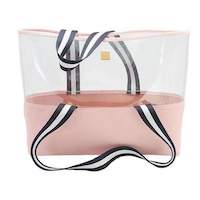 Hampton Road Ridgemont Tote
$109-$345; HamptonRoadDesigns.com
Whether you're looking for a new every-day purse, an elegant party clutch, or a clear bag for an upcoming game or concert, these high-quality customizable leather, silk, and vinyl products with unmatched attention to detail and vintage beauty. Made to withstand trends, times, and the turmoil of everyday use.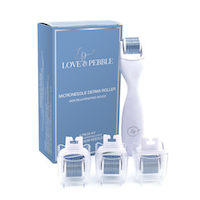 Love & Pebble Microneedle Derma Roller
$25; loveandpebble.com
If you're trying to up your skincare game whilestaying safe at home, you need to make sure you have theright tools to do so. Bring the spa treatments to your very own bathroom with skincare tools like their derma roller and microneedling serum tools.
Parabo Press
$20-$50; Parabo.press
Turn your phone's camera roll into photo art that's worth holiday gift giving. Parabo Press has the affordable gifts that inspire. Parabo Press offers photo books, calendars, prints, and more that are thoughtfully-designed and printed with forest-friendly materials.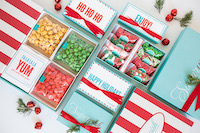 Sugarwish
$19.98-$79.98; Sugarwish.com
The modern candy, gourmet popcorn and cookie gift that delivers custom-curated treats of their choice via a delightful trip to a virtual (delectable!) treat shop. An ecard that allows the receiver of the gift to choose their favorites from an expansive treat selection. The beautifully packaged box is then delivered straight to the recipient's door.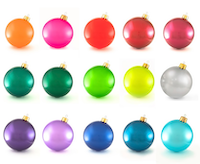 Holiball: The Infatable Ornament
$40-60; TheHoliball.com
Who doesn't love a little sparkle in their life? These bright, bold ornaments are ready to make a BIG holiday. HoliBalls are larger than life inflatable indoor/outdoor ornaments that will make your friends and neighbors jealous. Available in 21 different colors. Available in an 18" and 30" Diameter.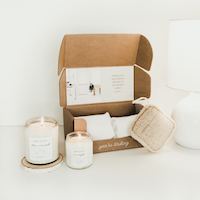 Vellabox Candles Gift Subscriptions
$10-$30/month subscriptions; VellaBox.com
Each month, Vellabox partners with a different small-batch candle in the U.S. to feature in the box. Every box comes with 1-2 natural soy wax candles, scented for the season, and a surprise bonus gift. Simply choose your box size, duration, and ship date - then Vellabox takes care of the rest. It's the gift that keeps on giving.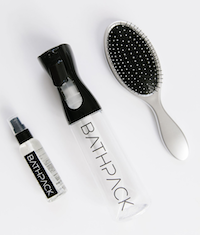 BathPack Essentials Pack
$33; BathPack.com
The hair oil simultaneously smooths and refreshes your hairstyle while protecting and healing hair follicles. The Eternity Spray Bottle is designed to wet hair evenly and continuously with a fine mist. The Silver Brush is a Bathpack staple. It's inexpensive and the best brush you will need.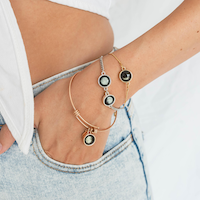 Moonglow Jewelry
Prices Vary; Moonglow.com
This holiday season you really can give someone special the moon with custom designs featuring a lunar masterpiece that reflects your memories and milestones. Pick the date of your choice and discover how the moon looked during your special moments and milestones.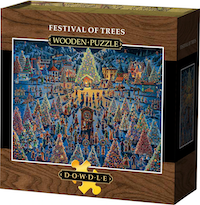 Festival of Trees Wooden Puzzle
Starting at $59.99; dowdlefolkart.com
Feature a high quality giclée print that is mounted on wood. This Christmas classic is inspired by The Festival of Trees in Salt Lake City—a charity to raise money for Primary Children's Hospital. Each tree tells its own special story and the themes range from the traditional to modern.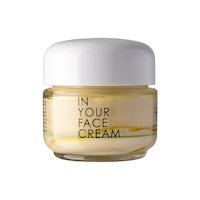 In Your Face Skincare: The Cream
$97; InYourFaceSkinCare.com
This rich, velvety moisturizer is packed with botanical antioxidants, organic phytonutrients and heavenly botanical essences to enchant all your senses that a dewy and radiant looking complexion experience awaits. Best for winter or dry climates as well as dry, dull, or mature skin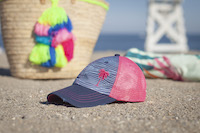 Shady Lady Hats
$29; ShopShadyLady.com
Made from the softest, most comfortable material and are specifically designed to fit a women's head. Six fun designs with matching options for your shady little sidekick. And a percentage of the companies profits every year goes to cleaning up the beaches so you can buy an awesome hat and save the beaches at the same time.
Updated: November 2020