Back to School Snacks! Healthy, fun snack ideas to throw in kids' lunch bags!

Beech-Nut Brownies with Hidden Veggies
Beechnut.com
The classic brownies tots love made with veggies and fruit you can't see or taste. Made with 30% fruit and veggies, 2g of whole grains per serving, made with real peanut butter.
Moon Fruit Snacks
MoonFruitSnacks.com
Naturally sweet and deliciously crunchy, Moon Fruit Snacks are out of this world. With 1/3 cup of whole fruit per serving, the snacks are bursting with flavor and offer an easy, healthy snack choice for families on-the-go. Three delightful flavors include Straw-Bana, Blended Berry Blast, and Apple Cinnamon. Moon Fruit contains no added sugar, no artificial preservatives, no artificial colors, and no artificial flavors.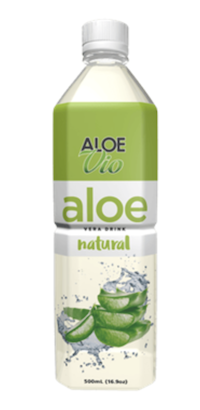 Aloe Vio Sparkling Aloe Water
www.bevpax.com/aloe-vera-drinks
Aloe water is a great way to stay hydrated, as it contains water and electrolytes that help to replenish fluids lost through sweat and other bodily functions.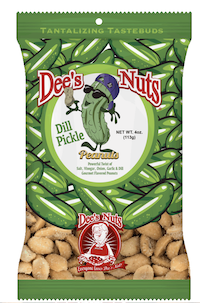 Dee's Nuts
GrabDeesNuts.com
Dee's Nuts have a variety of flavors that brings them to the next level - such as Dill Pickle, Hot Sriracha, Cool Ranch, Nanner Pudding and BBQ. Recently they introduced their new flavors; Extra Spicy Ghost Pepper and Hot Cheddah.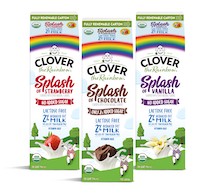 Clover the Rainbow Milk with a Splash of Flavor
CloverTheRainbow.com
Organic, lactose free milks have just a splash of flavor and are powered by protein and calcium. It's all the goodness of milk in three exciting flavors – chocolate, strawberry and vanilla. With no to low added sugar, they're powerful nutrition for kids and kids at heart.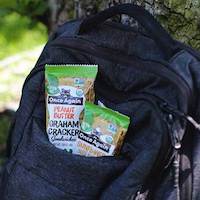 Once Again Graham Cracker Sandwiches
Onceagainnutbutter.com
Packed with 5g of energy-boosting plant protein per package, the single-serve snacks provide sustenance for kid and adult adventurers alike to power through a trek in the sun. Available in creamy peanut butter and allergy-friendly sunflower varieties, the BFY products are the first and only sandwich crackers to be both certified organic and gluten-free, plus vegan. Individually wrapped and ready to stuff in a backpack, each tasty, small-batch treat is crafted from simple, wholesome ingredients with no added preservatives.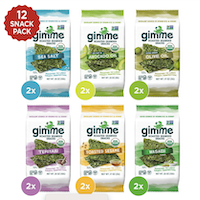 Gimme Seaweed Snacks
https://gimmeseaweed.com
Perfect for all ages and an easy, delicious superfood replacement for high sodium and sugary snacks, Gimme snacks are roasted to crispy perfection, only 25 calories per serving, and full of vitamins and minerals, including iodine, B12 and Vitamin K. Plus they are USDA Organic and non-GMO project verified. So, whether you're on the go to practice, stocking up a college dorm, or a busy mom providing snacks for your preschooler, Gimme is making it easy to incorporate more (sea) veggies into your day-to-day activities during the back to school season.
Roltini Singles with Mozzarella & Prosciutto
www.volpifoods.com
An easy, on-to-go snack of delicious, premium mozzarella wrapped in thinly-sliced prosciutto. Volpi Foods are all made with no artificial ingredients, are slow-aged, have no growth hormones, nitrates or nitrites, and only use Midwest Raised Responsibly pork.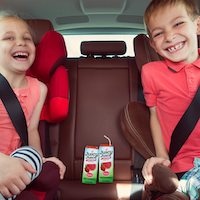 Juicy Juice
JuicyJuice.com
Juicy Juice 100% Juice is an iconic family favorite. Kids love the deliciously juicy flavors, and parents love that their little ones' beverage is 100% juice, meaning no added sugar, no artificial sweeteners and no high fructose corn syrup. Juicy Juice 100% juice is available at major retailers nationwide in 6.75 oz. 8-packs of juice boxes, as well as 64oz. family-sized bottles.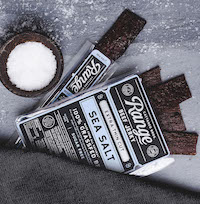 Cattaneo Bros. Range 100% Grassfed Beef Jerky
www.cattaneobros.com
Created by a mom on a mission to provide little ones with clean-ingredient foods that offer real nutrition. Available in single strips that pull apart (just like string cheese!), the no-sugar jerky is packed with 16g of protein per serving from sustainably sourced American beef. The handcrafted snack is fun, filling, and easy to enjoy in the car, after school, or anytime tummies start to rumble.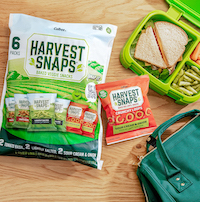 Harvest Snaps Mixed Snack Pack
HarvestSnaps.com
Features single-serve bags of baked veggie snack, including the brand's best-selling Lightly Salted and Tomato Basil flavors, along with Crunchy Loops Sour Cream and Onion. Each are made with farm-picked green peas or red lentils milled whole in-house as the #1 ingredient to deliver plant protein and a good source of fiber in every serving. They're also completely free of artificial flavors, preservatives and common allergens.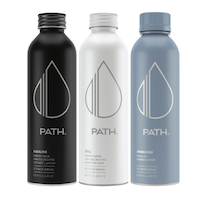 Path Water
Pathwater.com
A leader in sustainable CPG packaging with the first refillable and 100% recyclable bottled water. PATH's lineup includes Still, Alkaline, and Sparkling, which come in sturdy, BPA-free 20 or 25 oz aluminum bottles. They recently introduced aluminum caps for their Still and Alkaline bottles and all products have added electrolytes.
Updated: September 2023