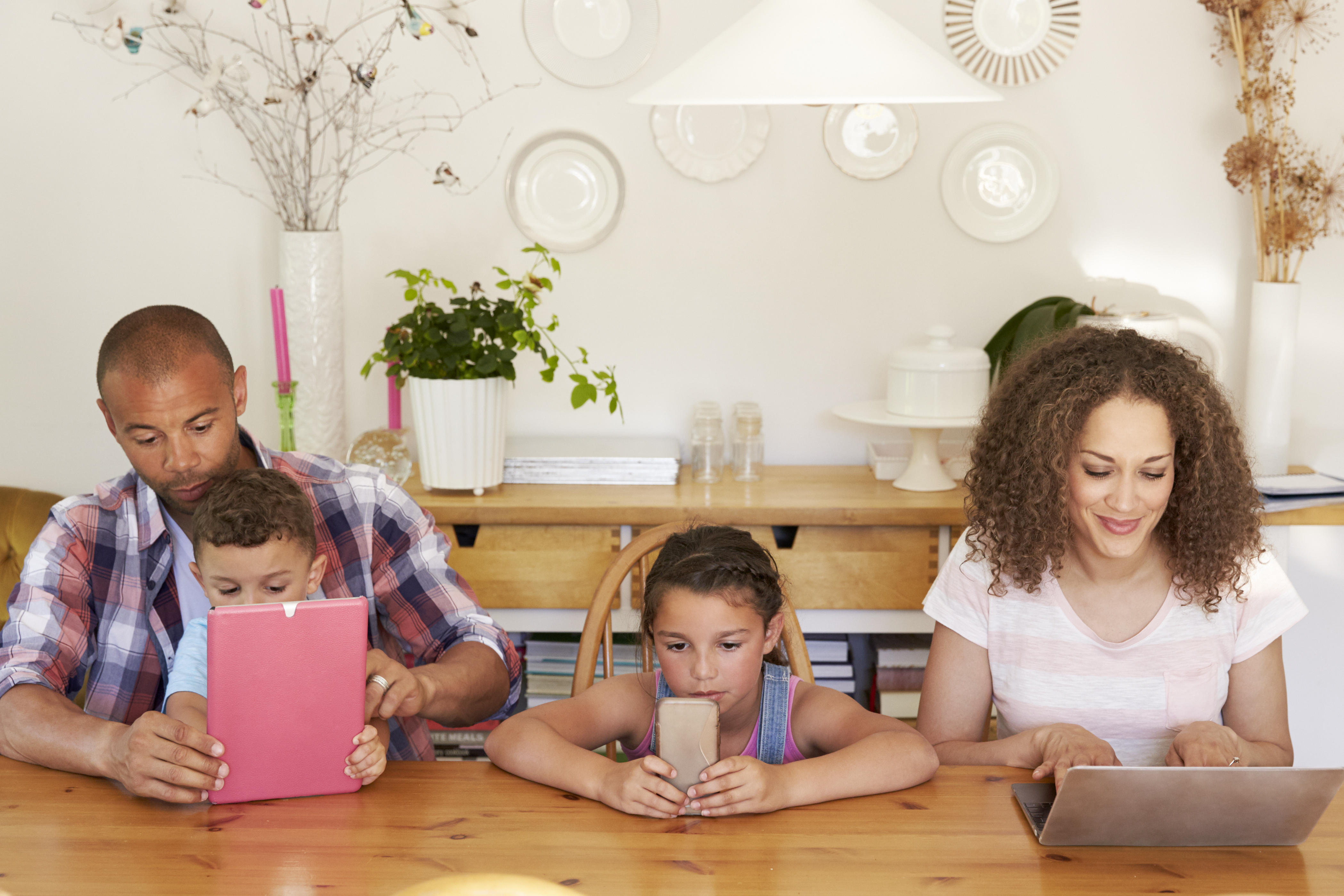 Home Office and Virtual Classroom Essentials. With the majority of families working from home and kids taking classes online, here are some great products to make your home office or virtual classroom more friendly and efficient.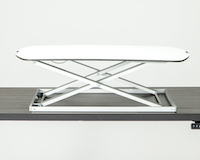 X-FlexTop Adjustable Standing Desk
$299.99; XChair.com
Reducing sitting time can promote an active lifestyle. This desk allows you to spend a portion of your day standing while you work. It allows you to easily continue working while standing, increasing daily comfort and allowing you to move around while you work. You can also use X-FlexTop to slightly change your desk height to make sure your monitor or you laptop are at a comfortable height when sitting in your X-Chair.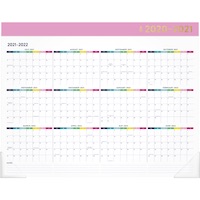 Emily Ley Simplified Happy Stripe Academic Monthly Desk Pad Calendar
$36.19; ataglance.com
Helps keep your schedule on track while protecting your desktop at the same time. This desk pad allows you to cover 12 months from July-June for academic planning. One month per page format has unruled daily blocks for open planning, plus a lined section for extra notes. Each month includes a "simplicity tip" for various ideas on how to further organize your schedule.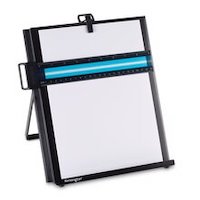 Metal Letter Size Copyholder
$29.99; Kensington.com
Keep documents where you want them while typing. Copyholder increases comfort by keeping printed materials at eye level on your desktop. Makes it easier to type from documents. Lip along bottom allows you to stand up many documents or a thick book. Magnet and clip are also included to easily hold papers in place. Clear line guide with type gauge and ruler can be positioned on side or top of document. Folds flat for convenient, space-saving storage.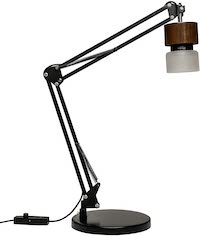 mySun Sunlight Inside Lamp
$249–$289; SunlightInside.com
The perfect light for your desk, office or anywhere you need some focused natural light. Boost your energy, mood and concentration with sunlight during the day. Bright beautifully balanced natural light to improve your vision – see text, fine details and true colors at their best. mySun is the first desk lamp to actively mix six colors to automatically deliver the daily and seasonal cycles of natural light. Ideal for windowless offices, cubicles or anywhere you don't get enough natural light.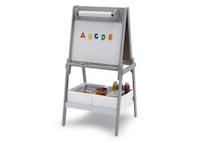 Delta Children's Chelsea Double-Sided Storage Easel with Paper Roll and Magnets
$47.99; DeltaChildren.com
This two-sided easel features a chalkboard side and a magnetic, dry-erase whiteboard side, plus a pull down paper roll with 33' feet of paper, and alphabet magnets. Two convenient fabric storage bins keep crayons, markers, extra paper, paint or toys within reach. This easel is durable and built for years of use.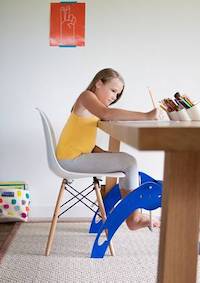 KINNEBAR Foot Swing
$149.99; Kinnebar.com
KINNEBAR can help children who have a hard time focusing or staying on task. It can help them self-regulate and provide sensory input while doing schoolwork or any sitting activity that requires focusing for an extended length of time. It can actually keep them on task longer. It is wonderful for all children who seek movement or are fidgety, but especially those with ADHD, Autism, SPD, Dyslexia and Asperger's. KINNEBAR can be a real game changer for kids who struggle to sit still.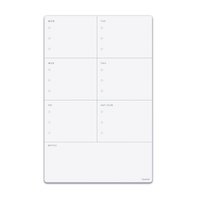 Quartet Magnetic Weekly Planner Dry Erase Board
$15.49; Amazon.com
Stick this magnet to a metal surface and easily organize your weekly schedule. As your schedule changes, it's easy to make quick updates on our dry-erase surface. This planner comes with one magnetic dry-erase marker for your convenience. There's no mounting required either.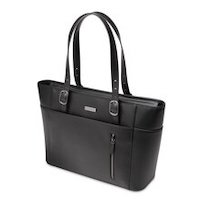 15.6" Laptop Tote
$99.99; Kensington.com
Sleeker design still offers ample space for your workday essentials so you can stay organized. Faux leather exterior provides a stylish, modern and professional look. Padded device compartment can accommodate a 15.6" laptop, plus there's also room for 10" tablet. Organizer pocket can hold a smartphone, business cards and pens. Adjustable carry handles make it easy to carry on your arm or shoulder. Zipper closure ensures your belongings stay in the tote and creates an anti-theft deterrent.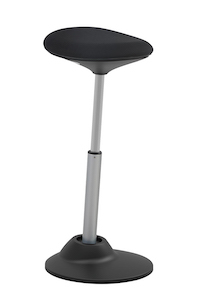 XYOYO Active Stool
$479.99; XChair.com
The breakthrough Floating Pitch mechanism enables users to effortlessly float their spine into its natural posture, thereby increasing blood flow and reducing muscle fatigue. With a 10.75" height adjustment range, and the auto-return Ergo-Saddle™, you can comfortably use X-Yoyo at your workstation, be it a traditional desk, or a height adjustable table. Stimulating and relaxing, active seating has been proven to improve concentration and productivity. X-Yoyo features a smooth rubber spring system that silently encourages free movement without making a sound.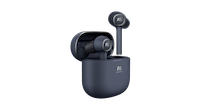 AU-Stream ANC
$145.95; AUSounds.com
A True Wireless Earphone designed for music enthusiasts and creators to use in their everyday lives. Engineered with Soundproof Noise-Cancellation to bring you premium audio with noise-cancellation on or off. The silicone ear tips come in three sizes for a perfect seal. They are IPX5 waterproof so you can sweat worry-free and rinse off additional dust with a low sustained water spray.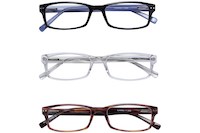 Lunettos Heze Reading Glasses 3-Pack
$19.95; DiscountGlasses.com
These slim rectangular readers are the perfect blend of clean, modern lines and classic sophistication. Cleaning cloth and eyeglass case included. 3 colors included: black, brown, crystal.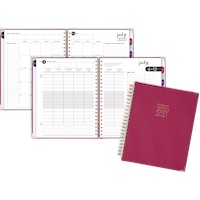 Harmony Academic Weekly-Monthly Planner Large
$37.09; ataglance.com
Features a faux leather hardcover with chic rose gold accents, and interior pages that give you plenty of space to track goals, plans, achievements and more. The planner covers 13 months from July-June and includes repositionable stickers in four different colors to track multiple projects, people or events, and a double-sided interior pocket to store loose paper.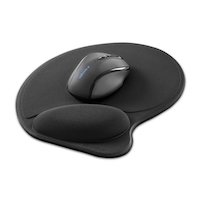 Wrist Pillow Mouse Wrist Rest
$12.25; Kensington.com
Soft support for mousing comfort. Secondary support layer of mouse pad helps provide all-day comfort. Pillow with super-soft, thick fabric cover conforms to your wrist without restricting motion. Large surface eliminates pressure points and makes mousing easier. Universal size works with all mice. Non-skid base keeps mouse pad firmly in place.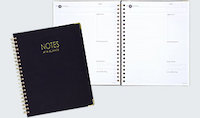 Harmony Hardcover Notebook Large
$21.19; ataglance.com
With space to track your goals, plans, achievements and more alongside your notes, this notebook will help keep you organized and on-task like never before. Features pink or navy faux-leather hardcovers with gold foil accents and gold corners for a high-quality, stylish look.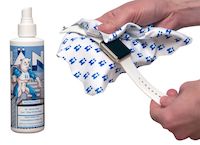 HÄNS Ultra-Clean Formula
$14.95; Hans-Swipe.com
Contains roughly 2.5 times the amount of active ingredients as the leading disinfecting/sanitizing wipes. Formulated to clean phones, tablets, computer touchscreens, keyboards, AirPods, VR glasses, covers, cases, cables, chargers and much more. Accompanied by the Microfiber Cleaning Cape, the cape transfers the wetness of the solution onto the surface it is cleaning; reminiscent of a cleaning wipe and is antibacterial treated and washable for continued just-like-new use.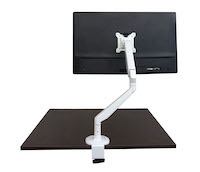 X-TS Monitor Arm
$149.99; XChair.com
Increase the usable surface on your desk instantly. This monitor arm also improves your posture and helps you keep a tidy workspace. With smooth, modern lines, available in three neutral finishes, and coupled with an intuitve Active Cable Control, X-TS arms look great on any workstation. Hide loose wires, and create more desktop space to maintain a clean and professional looking work environment. Your montior won't sag, droop, or move on it's own.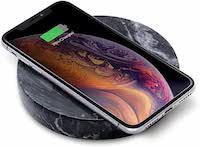 Eggtronic Wireless Charging Stone
$69.90; Amazon.com
Uncomplicate your life with cables and reach for the wireless charger that also beautifies your space. Simply set your phone or Qi-enabled device on the stone for fast, 10-watt charging capabilities. The simple elegance of genuine stone meets smart technology. Made with real stone: black marble, white marble and travertine options available.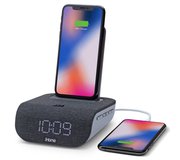 Dual Charging Bluetooth Alarm Clock with Wireless and USB Charging
$69.99; iHomeAudio.com
A sleek space-saving dual charging Bluetooth alarm clock. Stream your music wirelessly and enjoy room-filling sound. Charge your Qi-compatible phone wirelessly and use the USB port in the back of the device to charge a secondary unit. Set alarms, take phone calls, and enjoy a dimmable backlit display.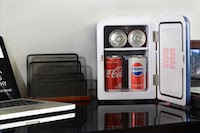 Uber Mini Fridge
$42.99; UberAppliance.com
The sleek and highly functional design features heating and cooling options to keep contents cool or hot. Utilizing state-of-the-art and environmentally friendly thermo-electric Peltier Technology, Uber Chill is capable of cooling or warming within a reasonable amount of time, cooling down to 32 degreed F and warming up to 150 degrees F.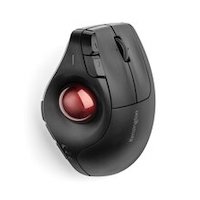 Pro Fit Ergo Vertical Wireless Trackball
$79.99; Kensington.com
A 60° tilt angle keeps the wrist in a natural handshake position to improve wrist and forearm posture. This mouse-like vertical trackball is easy to learn and it offers nine programmable buttons. Easy to use, with the same left click, right click and scroll wheel operation as a traditional mouse, while providing the advantages of a trackball with a simple roll of the thumb. The high-quality optical tracking sensor, 34mm thumb-operated trackball and triple DPI switch provide smooth cursor control, optimal precision and easy cursor speed transitions.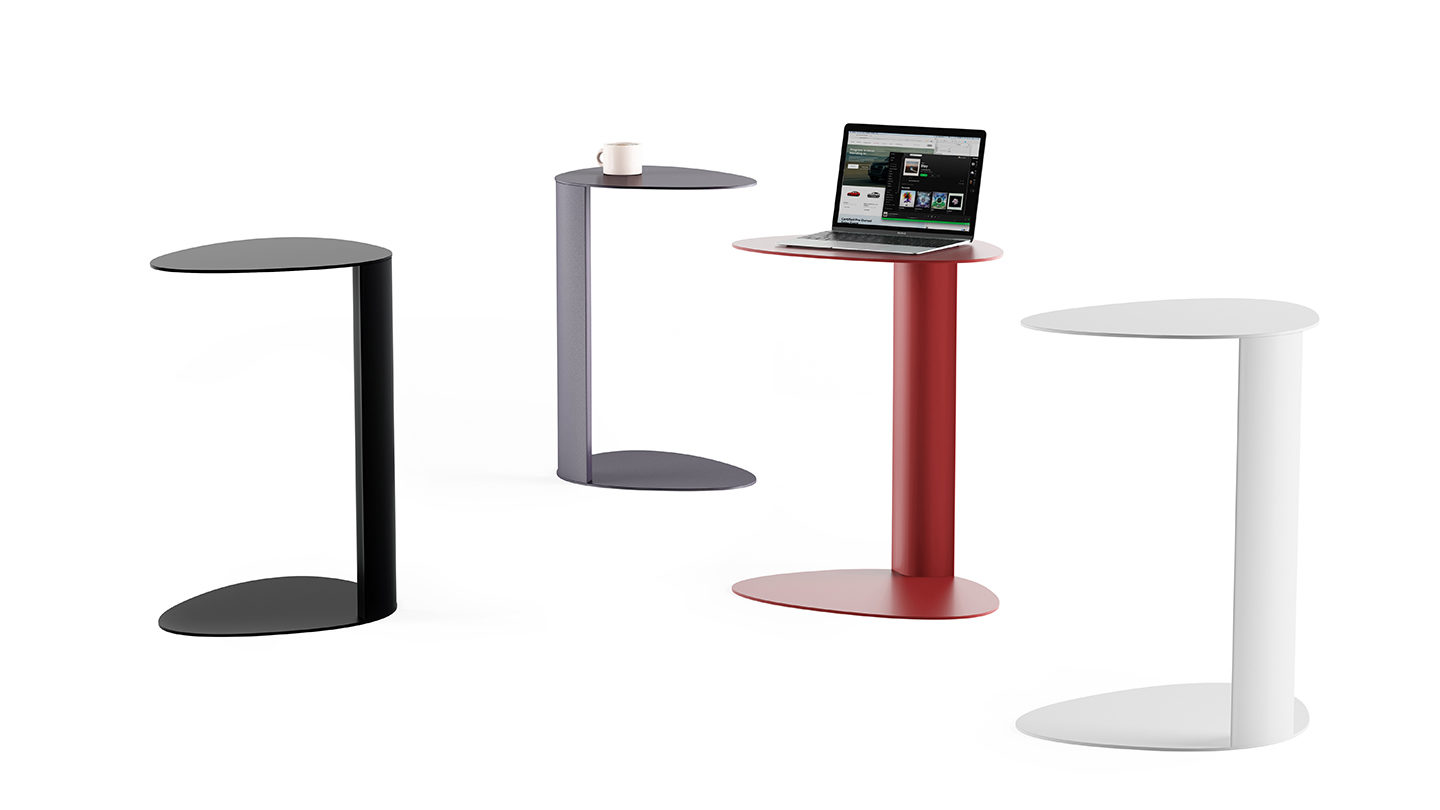 Bink-Modern Laptop/Side Table
$249; bdiusa.com
Always by your side, Bink is the perfect companion anywhere you work or relax. Whether serving as a laptop table while you're working at the sofa, keeping beverages close while lounging poolside or simply snacking in front of the TV, this convenient side table goes anywhere you want.
Universal Charging Stations by ChargeHub
$29.95; TheGrommet.com
ChargeHub is a universal USB charging station that eliminates the mess of excess cables, plugs, outlets, and power strips. Simultaneously charge three, five, or seven devices while maintaining a neat and organized space.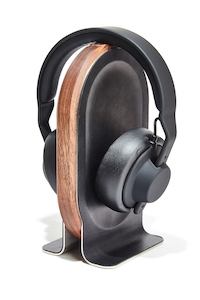 The Grovemade Headphone Stand
$120; Grovemade.com
Features premium materials: vegetable-tanned leather molded into a subtle scoop, solid hardwood. Fits most over-ear headphones and stands at nine inches tall.

PresentAir Pro Bluetooth 4.0 LE Presenter with Red Laser and Stylus
$59.99; Kensington.com
This low-energy pairing between your device and presenter frees up a valuable USB port and offers a range of up to 30 feet so you can move freely during a presentation. It also three modes to customize the buttons into two predetermined modes (Presenter and Media) while the third mode (Custom) offers a wide range of commonly used commands you want the buttons to perform. The free PresenterWorks app, which can be downloaded from Google Play, Windows Store or App Store, is highly intuitive and easy to use.
Published: July 2020