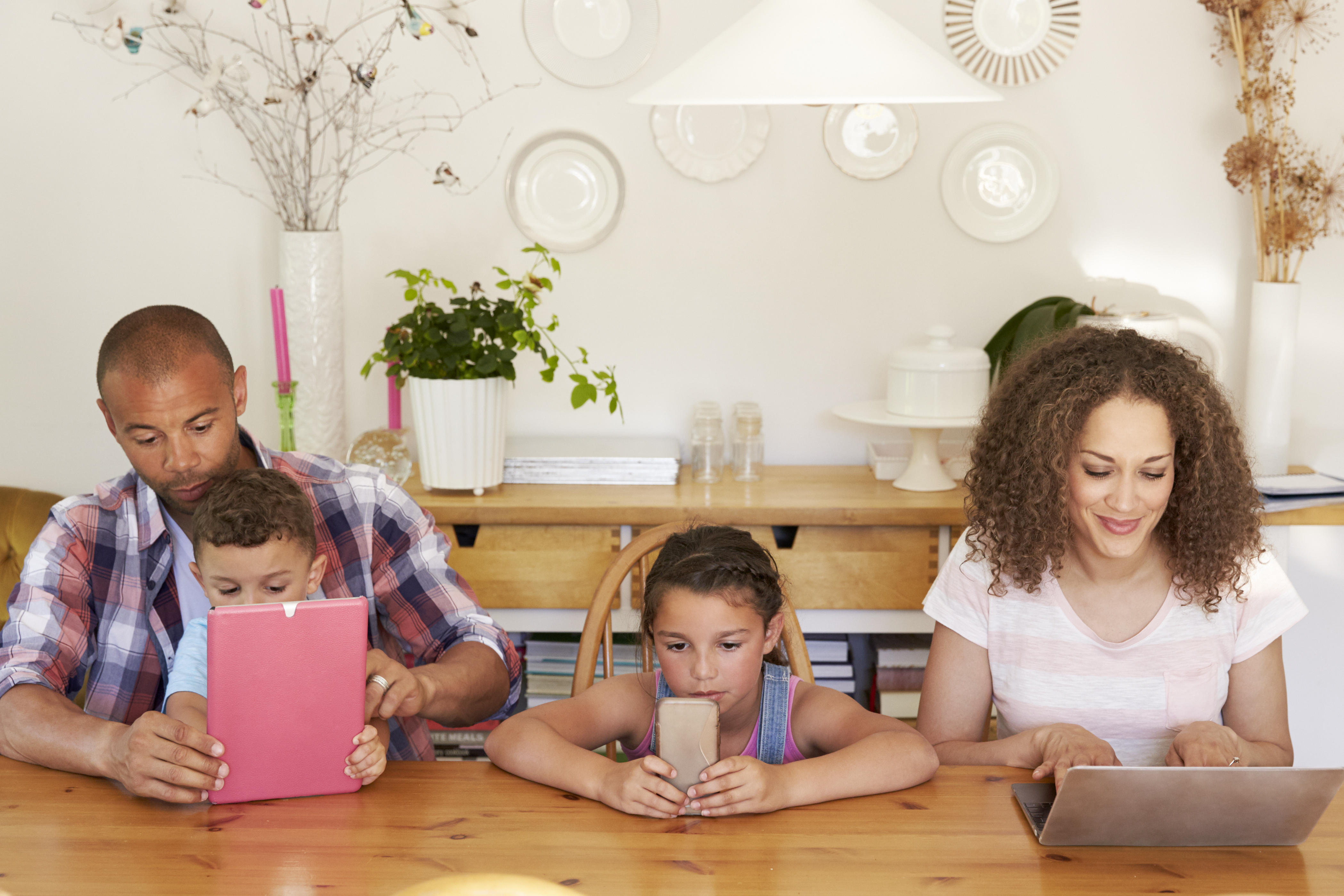 Home Office and Virtual Classroom Essentials. With the majority of families working from home and kids taking classes online, here are some great products to make your home office or virtual classroom more friendly and efficient.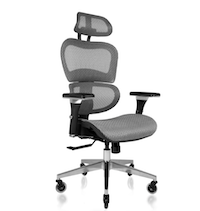 Nouhaus Ergo3D Ergoniomic Office Chair
$369.99; Nouhaus.com
For a chair that goes beyond ergonomics, one that conforms to your body and your life, take a seat with the Ergo3D. The 4D-Orbital Armrests glide and tilt to a perfect and precise position, while the unique 'Just-For-Me' Lumbar Support System adjusts and hugs your back into perfect alignment to reduce compression and pain. The Ergo3D is so comfy, you'll forget you're even working.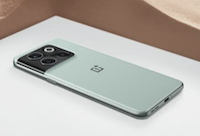 OnePlus 10T Phone
From $649; OnePlus.com
A day's power in 10 minutes and double the battery lifespan. The fastest Snapdragon mobile platform delivers ultimate performance at your fingertips through 10% higher CPU and x4 Faster AI Speed. With up to 120Hz adaptive frame rate plus always-on HDR10+ and 10-bit colour for superior brightness and colour accuracy. Run up to 30 apps smoothly in the background. Plus HyperBoost Gaming Engine with GPA Frame Stabilizer and GLC (GPU Load Control) for the most compelling gaming experience.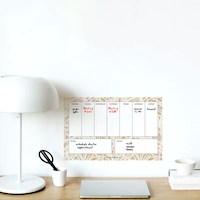 Branded Weekly Calendar
$12.99; Tempaper.com
Take it one day at a time with these dry erase weekly calendar, a stylish addition to your refrigerator, wall or desk. This new peel and stick stationery will help you define goals and tasks while making command centers, office spaces, and bedrooms more stylish and organized. Easily wipe away last week's to-do list and make room for the new tasks at hand.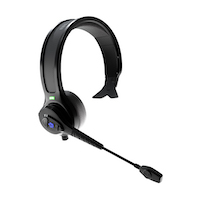 Solare Headset
$219.99; BlueTigerHeadsets.com
Perfect for hands-free driving and home or office use, the powerful headset harvests light from any source, including indoor or outdoor, for continuous use and a virtually unlimited battery life.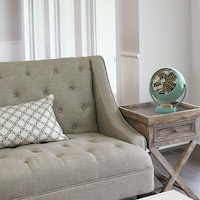 VFAN Jr. Vintage Air Circulator
$69.99; Vornado.com
Its metal construction and authentic styling recreates our classic design for look and function to blend perfectly in smaller rooms and delivers unparalleled whole room air circulation with their signature Vortex Action. Features include 2 speed settings, a full action pivot head for multi-directional airflow. Style. Class. Performance.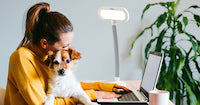 HappyLight Duo 2-in-1 Light Therapy & Task Desk Lamp
$79.99; Verilux.com
This 2-in-1 desk lamp is a great addition to any home by safely bringing daylight indoors by emitting a bright white light that mimics sunlight. This customizable lighting solution is perfect for readers, artists, hobbyists, crafters, and anyone seeking a powerful lamp with adjustable light. This lamp offers true color rendering to illuminate the details and easy-to-use controls that allow you to change both color temperature and light intensity.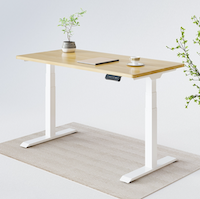 FlexiSpot's E7 Pro Plus Standing Desk
$549.99; FlexiSpot.com
This desk is durable and designed to keep hard-core workaholics on their toes. With its enhanced stability and lifting speed, this scratch and stain resistant ergonomic desk frame is a must-have for the most conscientious student. Available in a variety of desktop options, including bamboo, FlexiSpot's high quality E7 Pro Series has an energy-efficient LED display with an advanced keypad featuring three memory height presets and a programmable sit/stand reminder system.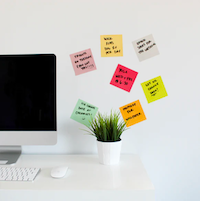 Dry Erase Sticky Notes
$14.99 for 8; Tempaper.com
These dry erase sticky notes help you stay organized at home. Write inspiring affirmations, actionable goals and daily reminders on peel and stick notepads, available in a variety of eye-catching colors that bring sensible style to productive spaces.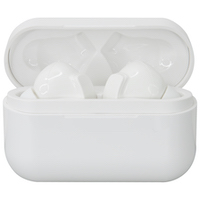 iLive Truly Wireless Noise Canceling Earbuds
$69.99; iLiveElectronics.com
The long-lasting headphones not only include a recharging case to protect and keep them fully charged, but have an active noise canceling feature, so music and movies aren't interrupted by noise around them. They also have a waterproof/sweatproof design and a comfortable earpiece that can be worn for hours without discomfort.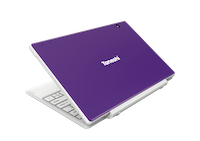 Tanoshi Scholar-Kids' Laptop
$299.99; TanoshiKidsComputers.com
With greater durability, more educational content and with Zoom and Google Meet compatibility, the Scholar is ideal for distance learning. Features a 2-in-1 including a detachable ergonomic keyboard, pre-loaded apps for distance learning such as Google Docs & Sheets, learn to code apps, and the ability to use with or without Internet access.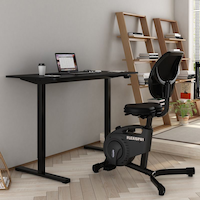 FlexiSpot's Sit2Go F1 Fitness Chair
$349.99; FlexiSpot.com
Designed for the fitness buff with a busy schedule, it is an ideal way to ease an exercise routine into your day by combining the comfort of a traditional desk chair with the health benefits of an exercise bike. The Sit2Go F1 Fitness Chair has a firm seat cushion and a breathable mesh backrest that provides plenty of comfort and support, along with a one-touch height adjustable seat for an optimal riding experience. Adjustable resistance levels make this fitness chair the perfect go-to ergonomic experience for your college dorm or work study setup.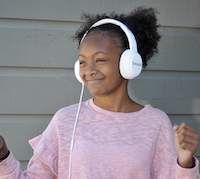 Tanoshi Safe Volume Kids Headphones
$29.99; https://tanoshikidscomputers.com/collections/accessories/products/tanoshi-wired-headphones-for-kids-with-safe-volume
For school 🏫, travel ✈️, or entertainment 🎥 - wherever your child might be, Tanoshi Safe Volume Kids Headphones allow your child to have fun learning from anywhere. At the same time, with each headphone's volume limited to 85 decibels, parents have peace of mind. You can now relax knowing that your child's headphones cannot exceed a safe 85dB(A) listening level.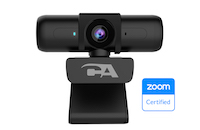 CA Essential Zoom Certified Webcam
$44.99; Amazon.com
The perfect webcam for online learning or staying connected to family when you head to college. This plug-and-play webcam features a 2.0MP camera, full HD 1080p, and autofocus and light correction, and the Zoom certification ensures it has passed rigorous testing for image quality. In addition, an omnidirectional microphone ensures your voice sounds natural. The built-in rotating privacy shutter ensures you are only seen when you want to be and the universal monitor mount is perfect for attaching to any screen.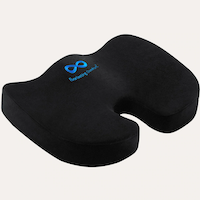 Memory Foam Coccyx Seat Cushion
$49.95; EverlastingComfort.net
This seat cushion is made with pure memory foam to help correct bad posture and alleviate the pain caused by sitting for long periods of time. All cushions mold perfectly to your body to best support your body and reduce pain.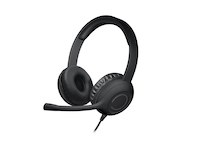 Cyber Acoustics Headset
$24.99; Amazon.com
Especially good for elementary students because of its durable design. A quality stereo headset that's perfect for today's demanding classrooms or virtual learning environment. The headset has multi-purpose connectivity so it can be used with a 3.5mm jack or USB. When connected via USB the headset also features a USB control module for easy in-line volume adjustment.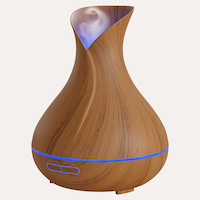 Essential Oil Diffuser
$38.95; EverlastingComfort.net
Treat your working environment to a great oil diffuser to help you focus on a full day's work. Each diffuser provides over 13 hours of diffusion before needing any refills and offers seven different LED lights to set the mood of your office space. It can also be set by the hour to regulate the aroma.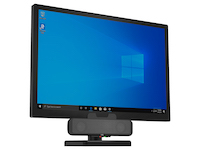 Cyber Acoustics USB Speaker Bar
$24.99; Amazon.com
The perfect one-piece speaker for all your audio needs. The speaker conveniently clips to the bottom of most any monitor, creating a clutter free work and learning space. Plug-and-play, simple controls, and surprisingly great sound make this the perfect companion to any desktop.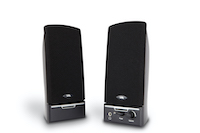 Cyber Acoustics 2.0 Speaker System
$16.99; Amazon.com
An excellent budget option that proves quality doesn't have to mean expensive. Simple and easily accessible volume controls make it the perfect option for younger students.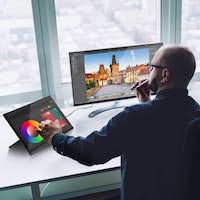 SideTrak – Solo Touch Pro HD 15.8"
$479.99; SideTrak.com
A portable laptop monitor for every scholar, perfect for improving productivity wherever you do your best work. The Solo is a 15.8" freestanding portable monitor with a cover that has a sleek design and detailed HD picture. Adding a second screen increases productivity by 20 to 30 percent, saving you more than eight hours each week.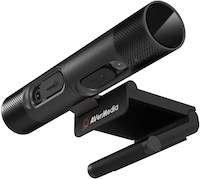 AverMedia Professional Connections DualCam Webcam
$139.99; Amazon.com
A full HD 1080p 30fps webcam to capture both the user and any document or object during video calls. Dual omnidirectional microphones to capture audio naturally and clearly, up to 3 m/9.8 ft. in all directions. AI noise reduction features to help amplify the speaker's natural voice and remove ambient noises. CamEngine4 Software that delivers features like PIP(picture-in-picture), built-in rotation, focus mode adjustment, Keystone Correction, zoom and other features so you can always look your best.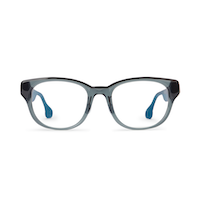 Solos Blue Light Blocking Smart Glasses
$299; SolosGlasses.com
Experience the all-in-one convenience of having your audio, connectivity and fitness goals built right into your glasses. With music, phone, and voice assistance built right in, simply grab one device and you're ready to go. Also available: Smart Sunglasses.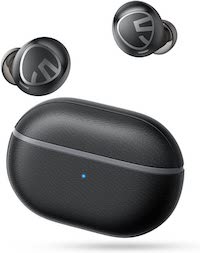 Free2 Classic Wireless Earbuds
$19.99; US.Soundpeats.com
The ergonomic design with each earbud weighing only 0.14oz provides a perfect wearing experience with all-day comfort. 8 hours playtime per charge and another 2.8 recharges by the charging case. It only takes 1-2 hours to charge the earbuds. The Bluetooth 5.1 ensures a stable connection and helps enhance the sound to be more pleasant for your weekly workout. The effortless on-ear touch control allows your access to control volume, switch songs, pause/answer calls, and activate voice assistant.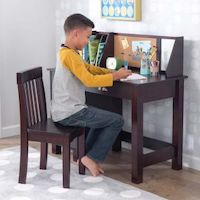 KidKraft Study Desk with Chair
$219.99; KidKraft.com
Gives young students a perfect workspace for finishing homework, studying or working on craft projects. A bulletin board surface gives them a place to pin pictures, drawings and important notes. Two cabinets and a pencil drawer offer plenty of storage to keep kids organized.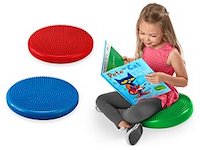 Wobble Cushion
$19.99; LakeshoreLearning.com
Just place this handy cushion on the floor or on a chair—for flexible seating anywhere. This super-durable vinyl cushion is specially designed to let children wiggle and wobble while they sit…helping kids focus as they move. It features large nubs on one side and small nubs on the other—children simply select the sensory surface they prefer.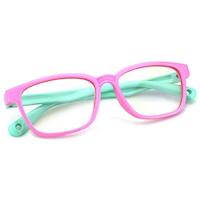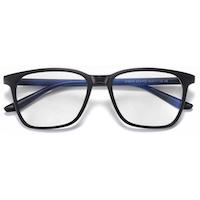 CalmOptics Blue Light Blocking Glasses
$64.99-$119.99; CalmOptics.com
Give your tired eyes a break with these blue light blocking glasses. These non-prescription glasses promote healthier sleep cycles as well as prevent headaches, dry eyes, and eye fatigue. Cover the whole family with affordable, indestructible glasses ... plus they're super stylish so you won't want to take them off for your Zoom meetings.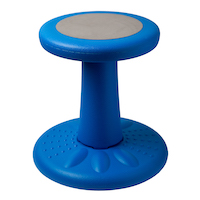 Studico Active Chair
$54.99; ActiveChairs.com
The kids wobble chair keeps children and teens in motion, engaging their stomach and back muscles, working their legs and arms...almost as if they were running around the yard. Promote the natural movements of the body and can help improve spinal positioning and muscle stimulation. 14" chair for ages 3-7.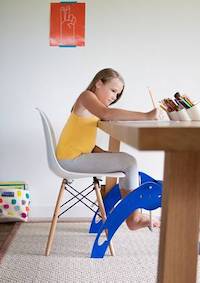 KINNEBAR Foot Swing
$149.99; Kinnebar.com
KINNEBAR can help children who have a hard time focusing or staying on task. It can help them self-regulate and provide sensory input while doing schoolwork or any sitting activity that requires focusing for an extended length of time. It can actually keep them on task longer. It is wonderful for all children who seek movement or are fidgety, but especially those with ADHD, Autism, SPD, Dyslexia and Asperger's. KINNEBAR can be a real game changer for kids who struggle to sit still.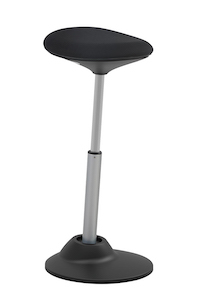 XYOYO Active Stool
$479.99; XChair.com
The breakthrough Floating Pitch mechanism enables users to effortlessly float their spine into its natural posture, thereby increasing blood flow and reducing muscle fatigue. With a 10.75" height adjustment range, and the auto-return Ergo-Saddle™, you can comfortably use X-Yoyo at your workstation, be it a traditional desk, or a height adjustable table. Stimulating and relaxing, active seating has been proven to improve concentration and productivity. X-Yoyo features a smooth rubber spring system that silently encourages free movement without making a sound.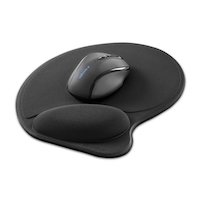 Wrist Pillow Mouse Wrist Rest
$12.25; Kensington.com
Soft support for mousing comfort. Secondary support layer of mouse pad helps provide all-day comfort. Pillow with super-soft, thick fabric cover conforms to your wrist without restricting motion. Large surface eliminates pressure points and makes mousing easier. Universal size works with all mice. Non-skid base keeps mouse pad firmly in place.
Updated: August 2022