Earth Day is April 22, but it's important to take care of our planet every day. If you want to help your children learn to appreciate and care for the environment, we're offering 30 impactful ideas (one for each day in April). Whether it's building a sense of wonder for nature, conserving precious resources or helping kids discover ways to become activists, you'll find activities that encourage your family to love and protect Mother Earth.
Visit butterflies at the San Diego Zoo Safari Park in Escondido or the Water Conservation Garden in El Cajon. Afterwards, plant pollinator-friendly natives with seeds from San Diego Seed Company. www.sandiegoseedcompany.com/flower-gardening/pollinator-plants
Recycle food scraps. New rules regarding organic waste disposal are coming to San Diego. Learn what goes in the new countertop kitchen pails and get kids involved. Read info about the new green bins at www.sandiego.gov/sites/default/files/gb-tips-english.pdf and more about the recycling program at www.sandiego.gov/environmental-services/recycling/sb1383.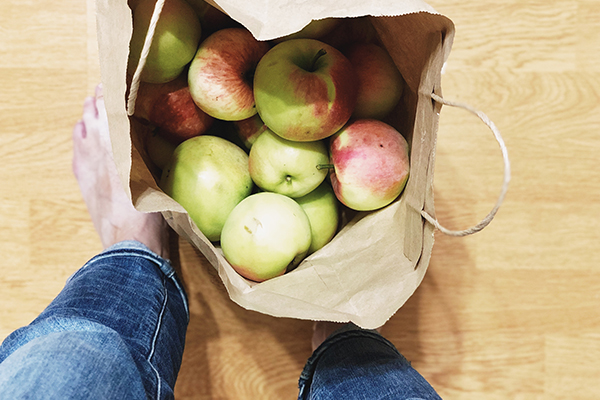 Donate fruit from your trees or volunteer to pick fruit with Produce Good, a north county nonprofit that donates excess citrus to families in need. www.producegood.org
Are you in need of cooking, baking or dining essentials? Before buying something new, visit Kitchens for Good Shop in Pacific Beach, which is filled with gently pre-loved kitchen treasures and small appliances. www.kitchensforgood.org/shop
Observe nature from the water to gain a new perspective. Try kayaking, paddleboarding or surfing.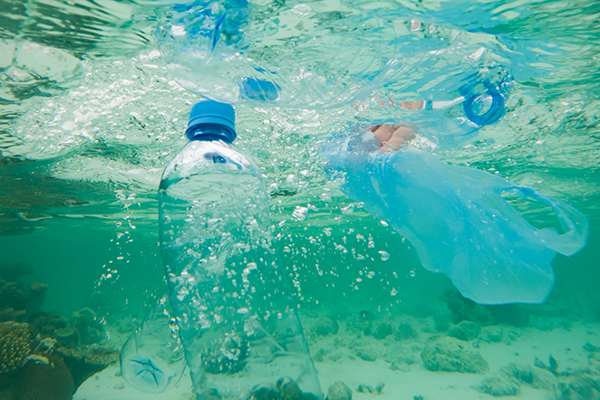 Avoid single use plastics. Take the kids shopping and let them choose reusable snack bags, lunch containers and water bottles.
Enjoy a natural playground. Kids' imaginations expand when building with logs and rocks at these unique play areas. www.sandiegofamily.com/things-to-do/out-about/san-diego-natural-playgrounds
Host a toy or book swap with friends. Be sure to get kids' input on items to exchange.
Learn how to compost. Attend a workshop at Living Coast Discovery Center or visit Solana Center for some "worm wrangling." www.thelivingcoast.org; www.solanacenter.org
Don't idle your car while picking up the kids. The U.S. Department of Energy reports that idling personal vehicles wastes about six billion gallons of fuel annually.
Go on a nature walk scavenger hunt. Use our free printable at www.sandiegofamily.com/things-to-do/out-about/nature-scavenger-hunt-for-kids.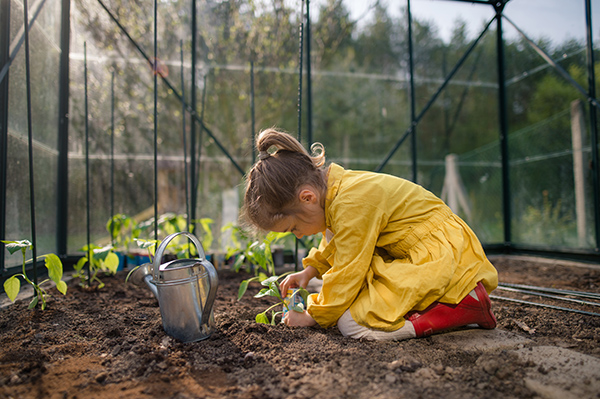 Plant a garden. Even if you live in a small space, gardening can be fun! Find easy tips at www.sandiegofamily.com/for-the-kids/family-science/gardening-with-kids.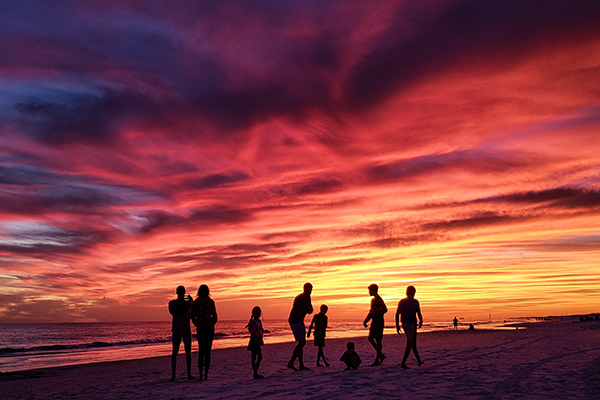 Watch a sunset together.
Eat leftovers to avoid food waste. Discover 17 ways to use a rotisserie chicken in our "How to Plan a Month of Meals" article: www.sandiegofamily.com/things-to-do/dining-and-recipes/how-plan-month-of-dinners.
Instead of paper napkins, use fabric. Local business Farm Girl Cloth Co. makes "unpaper" towels, napkins and more in cute seasonal fabrics. www.farmgirlcloth.com
Buy local, pesticide-free produce at farmers markets.
Walk or bike your way to do an errand, instead of driving. Better yet, encourage your teen to take on the age-appropriate task.
Check out nature materials at your local library, such as hiking backpacks and CA State Library Parks Passes. Search availability online, but call the branch to confirm: www.sandiego.gov/public-library/check-out-nature.
Buy good quality clothing that lasts or go thrifting.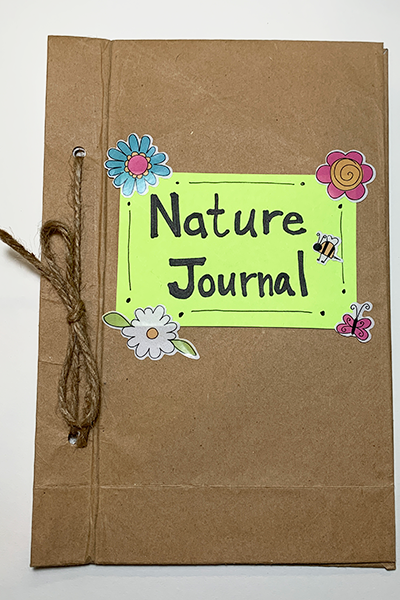 Make a nature journal to chronicle family outdoor adventures. www.sandiegofamily.com/for-the-kids/crafts-for-kids/nature-journal-for-kids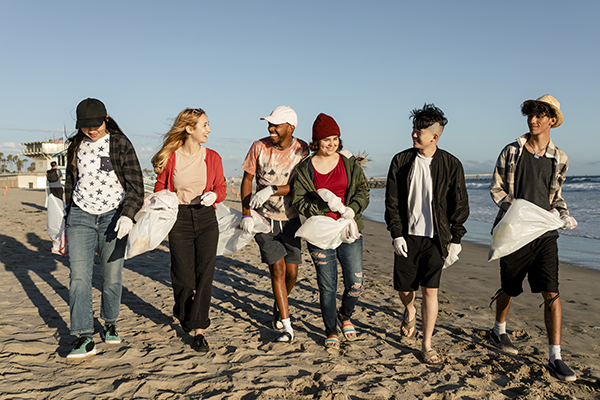 Participate in a beach cleanup. Visit www.cleanups.surfrider.org/about/beach-cleanups for dates and to register.
Attend a local Earth Day event in San Diego. See what's happening at www.sandiegofamily.com/things-to-do/seasonal-happenings/earth-day-all-month.
Commit to Meatless Mondays. Make soups, salads, bowls, tacos and pasta without meat to help reduce your carbon footprint.
Choose restaurants that use organic, locally sourced ingredients. Try family-friendly Panama 66 in Balboa Park or brunch and a garden tour at MAKE Café in North Park.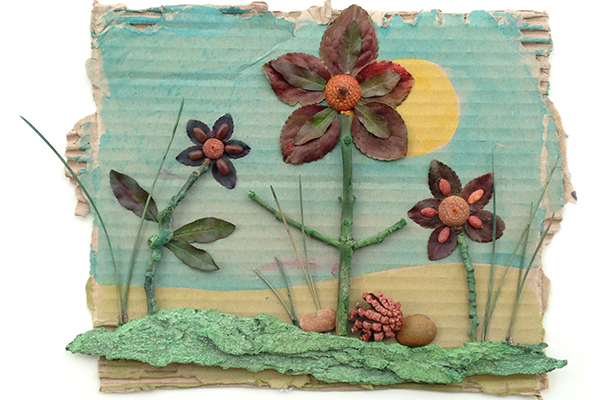 Make recycled art. Repurpose jars, lids and egg cartons into a fun spring craft, or make our Earth Day Flower Art with found objects on the ground and recycled cardboard. Learn how at www.sandiegofamily.com/for-the-kids/crafts-for-kids/earth-day-flower-art.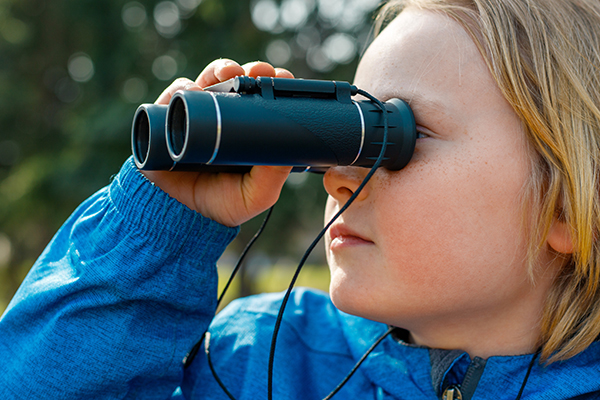 Go bird watching at San Diego River Estuary, Santee Lakes or Kit Carson Park (Escondido). Get tips for bird watching with kids at www.sandiegofamily.com/things-to-do/out-about/how-to-start-birdwatching-with-kids.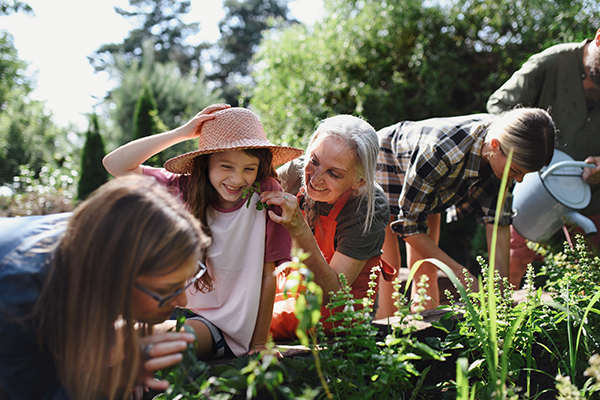 Volunteer at a community garden. Project New Village (south of City Heights) and San Carlos Community Gardens hold regular work days.
Pick up litter in your neighborhood. The Total Altruism Project provides trash grabbers along popular paths in Allied Gardens and Lake Murray, making it easy for people to jump in and lend a hand. Coming soon to NTC Park in Liberty Station. www.totalaltruismproject.org
Encourage teens to become advocates for the planet. Find opportunities at www.dosomething.org/us.
Spring clean and donate e-waste (electronics waste) at a site or recycling event near you. www.sandiego.gov/environmental-services/recycling/events/reselectronics
Cherie Gough is a writer, mom of two, and avid gardener. Find her on IG @cgoughwrites.
____________