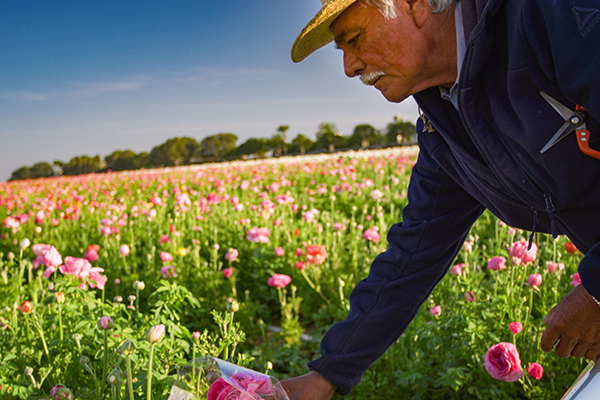 Looking for fun ways to celebrate and give back to Mother Nature this Earth Day? There are tons of volunteer opportunities, festivals, workshops, celebrations and much more popping up all over San Diego County. Take a look at the list of events below and check back periodically for updates! (Photo credit: FlyByPhotograph)
Earth Day Events 2023
saturday | 15
SanDiego350's Carnival for Climate. Climate-related carnival games, face painting, art activities and ways to get involved in the climate movement. 12–4 pm. $15; 12 & under free with adult. Centro Cultural de la Raza, Balboa Park. https://carnival4climate.org/
FREE South Bay Earth Day. Learn how to reduce your impact on the environment with hands-on green activities. 11 am–4 pm. Bayfront Park, 980 Marina Way, Chula Vista. www.chulavistaca.gov/southbayearthday


thursday | 20
Earth Day Fun Zone at the Sunset Market. Join the City's Green Oceanside team to celebrate Earth Day at the Sunset Market Fun Zone. Enjoy family-friendly games and crafts that will center on being better stewards of our planet by conserving water, protecting our watershed, and recycling and composting right. 5-9 pm. 401 Pier View Way, Oceanside. www.ci.oceanside.ca.us/government/water-utilities/environmental-services-programs/green-oceanside/earth-month


saturday | 22
Party for the Planet. A family-friendly event featuring live music, recycled crafts, a scavenger hunt and more. Today, tomorrow & Apr. 29–30, 11 am–3 pm. Included with admission. $19.95–$24.95; 2 & under free. Birch Aquarium, 2300 Expedition Way, La Jolla. www.aquarium.ucsd.edu
FREE Entrance to the National Parks. All National Park Service sites will offer free admission to everyone today to celebrate National Park Week. www.nps.gov/ planyourvisit/fee-free-parks.htm
Nature Night. Become a nature knight and advocate for the planet by going on a quest to save the earth. 5–7:30 pm. $15. San Diego Children's Discovery Museum, 320 N. Broadway, Escondido. www.sdcdm.org/naturenight
FREE Earth Day Festival. Celebrate the Earth with a scavenger hunt, kid activities and more. 10 am–3 pm. Alta Vista Botanical Gardens, 1270 Vale Terrace Dr., Vista. www.altavistabotanicalgardens.org
Earth Day Campout. Crafts, a guided nature hike and more. 6 am– tomorrow, 9 am. $66 per car. Lake Poway, 14644 Lake Poway Rd. Register: www.poway.org
FREE Creek to Bay Cleanup. Participate in one of the largest single-day environmental action events in San Diego by cleaning up around your local neighborhood. Starting at 9 am. Register to volunteer at www.creektobay.org.
FREE Green Transpo Expo. Learn about everything from electric cars, bikes and school buses to EV trends, alternative fuels, and home solar & battery storage. 9 am–4 pm. Westfield North County, 272 E. Via Rancho Pkwy., Escondido. www.escondidoexpo.com
Earth Day Celebration. South Clairemont Rec Center, 3605 Clairemont Dr. Details: www.sandiego.gov/park-and-recreation/centers/recctr/sclairemont
FREE C Street Goes Green. Celebrate our planet with hands-on activities for kids, music and more. 10 am–3 pm. 5th Ave. & C St. www.downtownsandiego.org/events/c-street
Earth Day Celebration at Nopalito Farm. Celebrate Earth Day at Nopalito Farm with tasty food, beverages from Juneshine and Kailoa, and a concert by the Riverside Folk Band. 12-8 pm. 30321 Castlecrest Dr., Valley Center. www.eventbrite.com/e/earth-day-celebration-at-nopalito-farm-tickets-580855714077

Earth Day Zoo Camp at Wild Wonders. 9 am-1 pm. www.wildwonders.org/zoo-camp


sunday | 23
FREE Multi-Cultural Earth Day. Family-friendly music, dances and crafts. 11 am–6 pm. WorldBeat Cultural Center, Balboa Park. www.balboapark.org/event/31st-annual-multi-cultural-earth-day


saturday | 29
FREE Every Day is Earth Day: One San Diego. The San Diego Public Library is teaming up with the City of San Diego and community partners for an Earth Month celebration with food, information, giveaways and more! Free lunch provided for the first 100 registrants. 11 am- 2:30 pm. Valencia Park/Malcolm X Library, 5148 Market St. https://sandiego.librarymarket.com/event/every-day-earth-day-one-san-diego

Find more Earth-friendly activities in San Diego Family's Earth Day Pinterest Board
Find more great activities all month long in San Diego's Best Day-to-Day Calendar.
Updated: March 2023
----------