Unplug and reconnect with 24 hours of family fun during the Global Day of Unplugging!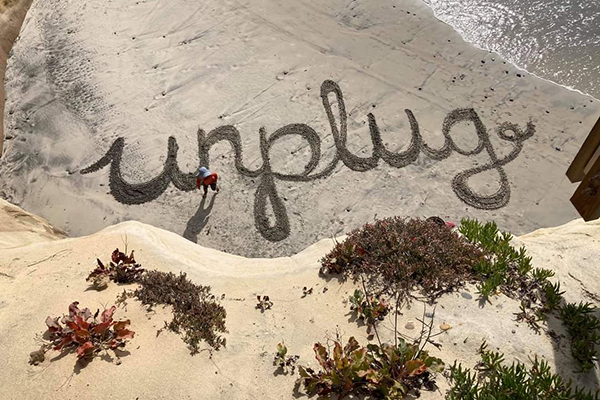 Photo courtesy of Andres Amador
Celebrate the annual Global Day of Unplugging, an event dedicated to family connection. This year the event starts at sundown on Friday, March 3 and runs until sundown on Saturday, March 4. The dedicated family day centers around putting devices to "sleep" and focusing on loved ones. There are no social media check-ins, just living in the moment through art, music, recreation and play. So, what's the best way to focus on family and reconnect? The Unplug Collaborative has 50 ideas on its website for tech-free fun. Here are a few favorites.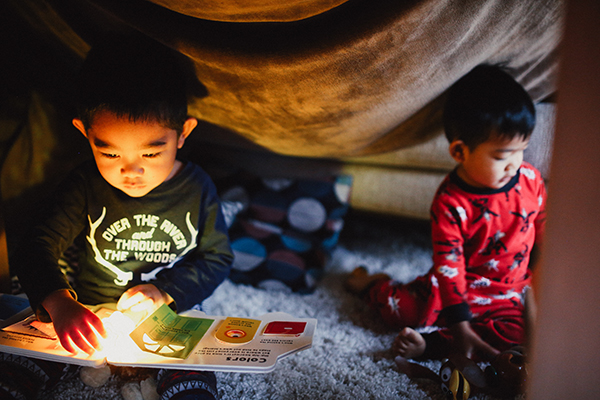 Create Fort Night (not Fortnite) Fun!
Build a fort with boxes, toss blankets over a table or create an A-frame with couch cushions. Fill it with family, plush friends, flashlights and books. Make a picnic. Try an alternative to traditional s'mores (www.sandiegofamily.com/things-to-do/dining-and-recipes/21-ways-to-make-smores), pretend the power is out and camp in the living room. IKEA offers instructions on Instagram for those who lack architectural fort skills, or use Noodle Builder Girders (durable, foam connectors) and pool noodles to create forts with doors that open and close.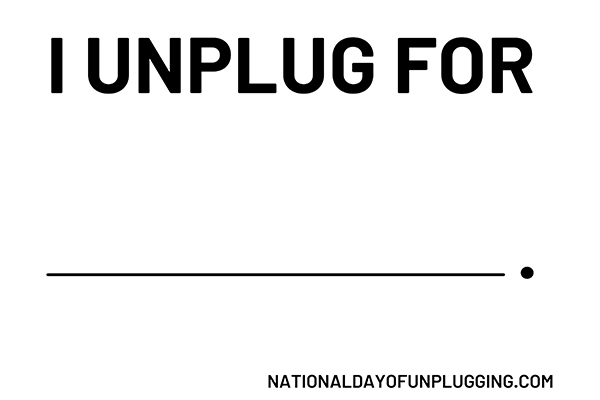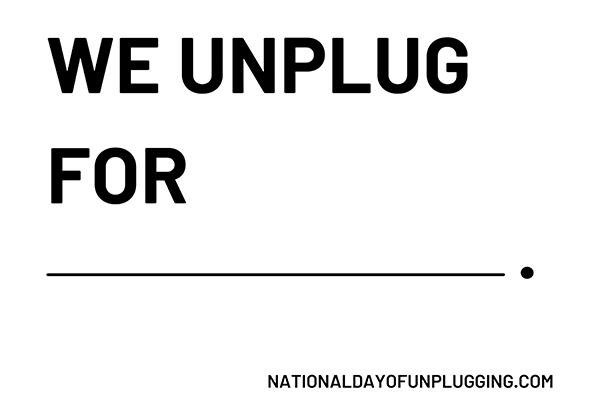 Print out the "We Unplug For" (or "I Unplug For") sign above,
fill it in and take some photos (before sunset) holding up your signs to let others know how you're spending your screen-free time. Then share your unplugged adventures on IG @SanDiegoFamilyMagazine with hashtags #GlobalDayofUnplugging and #ShareSanDiegoFamily (but not until the next day because you're tech-free, remember?).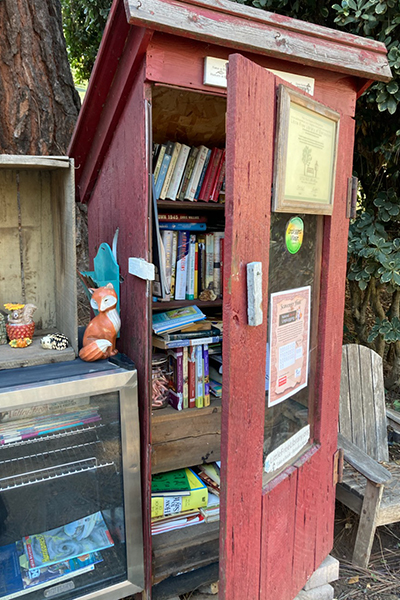 Join a Little Free Library Scavenger Hunt
Unplug Collaborative has partnered with Little Free Libraries (LFL) throughout San Diego County in the past where registered families followed clues to participating LFLs and picked up free, used books and/or prizes. Check the Unplug Collaborative website to see if (and how) they'll be participating this year.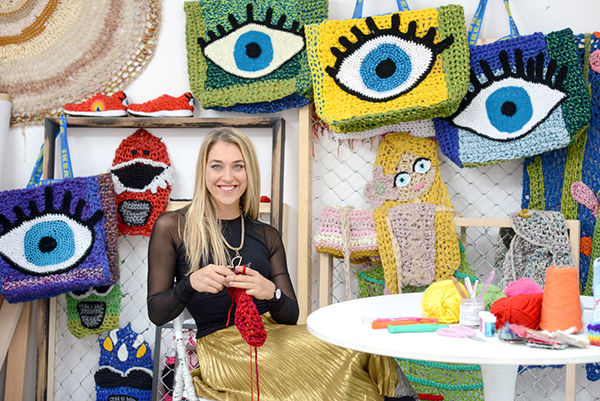 Take Your Art Public
Get inspired by artists Andres Amador and London Kaye, who create public art. Amador is an environmental artist who creates beautiful mandalas in sand, using a rake. He filmed a movie at Moonlight Beach (Encinitas) showing beachgoers how to make an ephemeral sand drawing, and a video short on making nature art in the backyard.

Kaye is a yarn-bomber who teaches would-be urban artists how to crochet simple pieces on chain link fences and trees. Her instructions and supplies are available on the Unplug Collaborative website. Kaye's Crochet for a Cause movement inspires artists to crochet signs for people moving from homelessness into a safe living environment.
Sculptor Andy Goldsworthy takes rock stacking and nature art to another level. The Early Years Learning Framework offers downloadable lessons for creating Goldsworthy-type art with young children at www.andygoldsworthy101.weebly.com/index.html. Locally, kids might gain inspiration from The Sandcastle Man, whose gravity-defying creations grace Coronado beaches and private events.

More Fun
Additional "unplug and connect" ideas include participating in mindful practices like yoga and meditation, taking a bike ride, heading to the snow for a sledding adventure or having a family dance party. Families can also volunteer or delve into a big home project, such as cleaning up the garden and celebrating with a tea party (complete with fancy dresses and hats). Let's hope this dedicated full day inspires more days (or even hours) of screen-free family fun.

Resources
Global Day of Unplugging
Consider registering here (it's free). There are optional paid upgrades with special offers, such as cell phone "sleeping bags" and other goodies.
Discover 24 Ways to Connect with Nature in San Diego!

Yarn bomber/artist, London Kaye
Environmental artist, Andres Amador
Coronado's Sandcastle Man, Bill Pavlacka


Emily Dolton is a local artist and Global Day of Unplugging Ambassador.
Here's how we spent Day of Unplugging 2021 in San Diego: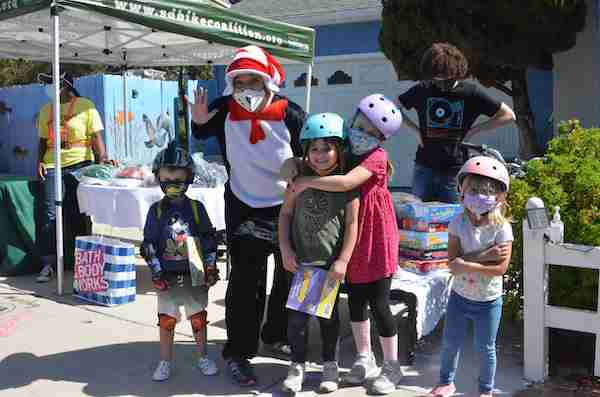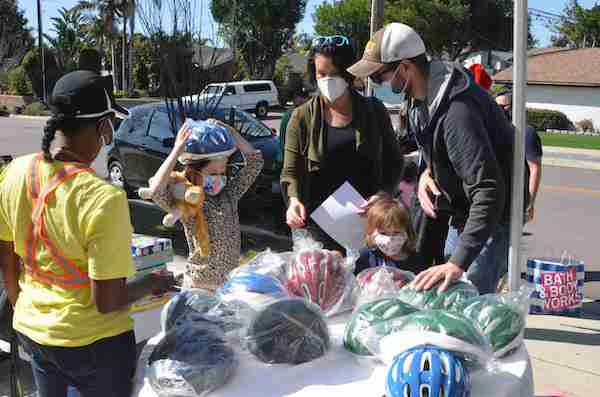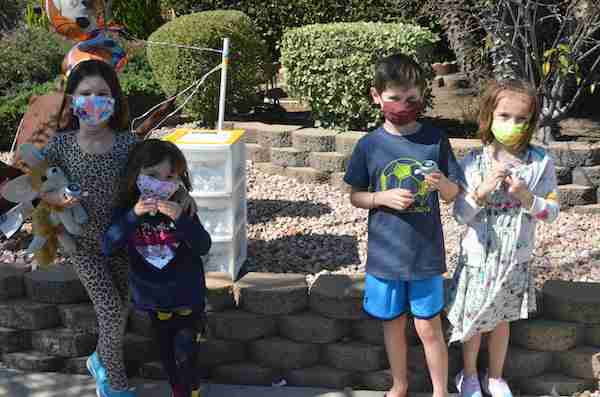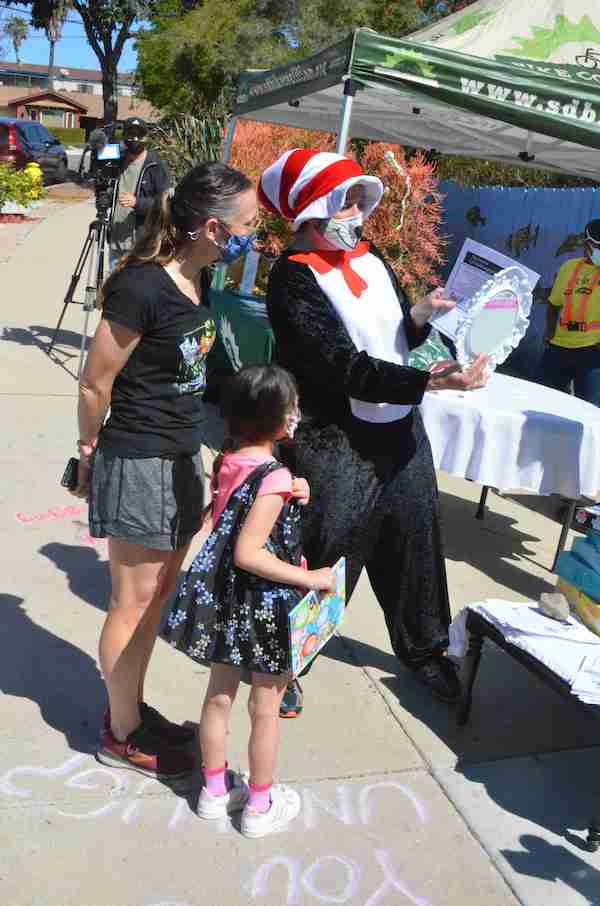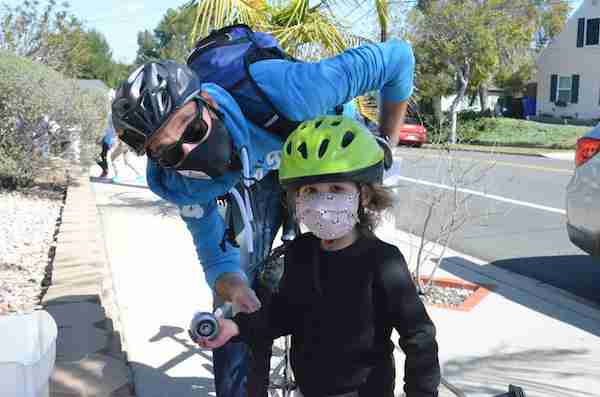 We'd love to see how you spend your screen-free days throughout the year! Share your family's adventures on social media with the hashtags #GlobalDayofUnplugging and #ShareSanDiegoFamily. Be sure to tag @SanDiegoFamilyMagazine.
________________