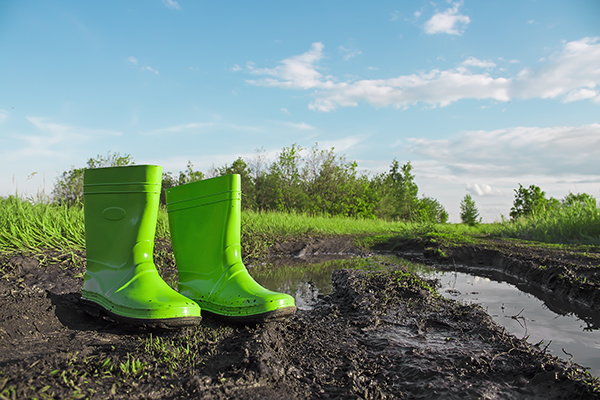 6 Fun Places to Play Outdoors in San Diego

According to Children & Nature Network, playing outdoors can improve or prevent attention difficulties, obesity and mood disorders. It also provides a rich sensory experience that promotes learning and civic-mindedness. Ready to explore? Here are six fun places to play outdoors in San Diego.

Nature Exploration Area
2221 Morley Field Dr., Balboa Park
This unique outdoor space provides natural materials for open-ended play. You won't find any swings or slides at this playground. Instead, the area offers an assortment of large logs, branches and tree stumps. Build a fort or create an obstacle course. Consider taking a family hike after playtime; there's a trailhead nearby. The Nature Exploration Area is just south of the tennis courts and east of the dog park at Morley Field.

Tide Pools
Grab your non-skid, water-safe shoes and visit one of San Diego's many tide pools. Kids will delight in an array of sea creatures like anemones, urchins, crabs and limpets. Take lots of pictures, but remind kids not to touch the delicate organisms.

Not sure where to start? Discover San Diego's best spots to go tidepooling here.

Water Conservation Garden
12122 Cuyamaca College Dr. W., El Cajon
www.thegarden.org
East County boasts a beautiful, six-acre, water-saving landscape that is free and open to the public. Explore on your own or check out docent-led tours, available every Saturday at 10 a.m. Don't miss the Butterfly Festival on April 29 at the Dorcas E. Utter Butterfly Pavilion. Butterflies will be available for viewing through the month of May.

San Diego Botanic Garden
230 Quail Gardens Dr., Encinitas
www.sdbgarden.org
Visit the Hamilton Children's Garden for interactive family-friendly activities. Wander through a grass maze, plant succulents, and climb a treehouse. There's an outdoor music area and a mountain stream with toy boats to race. Admission is $14 for adults and $8 for children.

Alta Vista Botanical Gardens
1270 Vale Terrace Dr., Vista
www.altavistagardens.org
Gorgeous plant life and artwork come together in this collection of diverse gardens. Check out the Earth Day Festival on April 15 from 10 a.m.–3 p.m. Activities include planting, painting, recycled art and games. The event is free and open to the public. Monthly gardening classes for kids are fun, educational opportunities to play in the dirt.

SMARTS farm
1326 Broadway, Downtown
www.humanesmarts.org
Lease a planter box to grow your own urban garden at this downtown oasis. Mark Janz and Marcus Bollinger are members who maintain a children's garden, which they've designed to promote sensory interaction with nature. One plant responds dramatically to touch—its leaves curl rapidly in response to pressure. Another plant smells like buttered popcorn! They also planted salvia to attract hummingbirds and flowers that attract butterflies. Check the website for public events.
---
Anne Malinoski is a freelance writer and mother of two boys. She's been described as "indoorsy," but she's working on it.


We'd love to see your photos as you're out exploring! Post photos on Instagram, mention @sandiegofamilymagazine in your post and use #sdoutandabout.
Updated September 2020