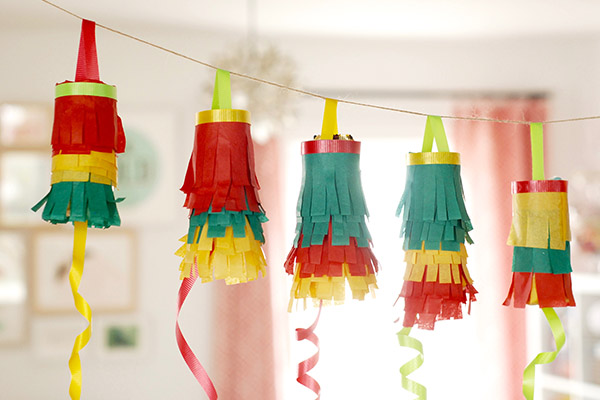 Photo credit: Jill Nystul
Celebrate this year's FIFA World Cup with family, friends and neighbors. The World Cup, held every four years, is the holy grail of soccer. This year the games are in Russia from June 14–July 15. Whichever team you're cheering for—and no matter if you call it soccer, futbol or football—we have fun ideas you can serve up with ease.
Since the United States didn't make the cut, we're featuring great food and craft ideas inspired by neighboring Mexico, but they easily adapt to the colors of your favorite nation's flag. For all things World Cup, visit www.fifa.com/worldcup.
Goal 1: Food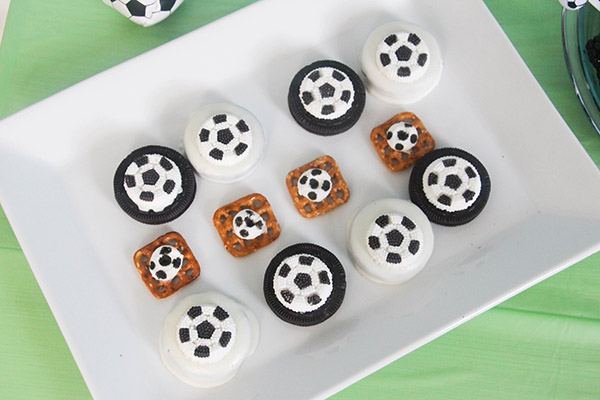 Photo credit: Jennifer Tammy

Keep it simple. Stacey Garska Rodriguez shares inexpensive soccer party ideas on her site The Soccer Mom Blog. Her treats are sure to please—white chocolate covered Oreos decorated with soccer ball candies. Get the details at www.thesoccermomblog.com/?s=soccer+party.


Think flags. Make fruit kabobs using fruit in the colors of your team's flag or make Jell-O cups with alternating colors (let each layer set before adding the next color).

Photo credit: Jane Maynard


If you're rooting for Mexico, have a taco bar! Set the table with all the fixings and have guests build their own tacos. Try a delicious carnitas from local blogger Jane Maynard—made in the crockpot, the one-pot wonder minimizes time in the kitchen. Find the recipe at www.thisweekfordinner.com/2015/01/27/easy-homemade-carnitas. 



Or, represent the cultures of many participating teams by having a potluck. Ask each guest to bring a traditional dish from a country of their choice. Find a list of all teams playing in the World Cup at www.fifa.com/worldcup/teams/index.html.
Goal 2: Decor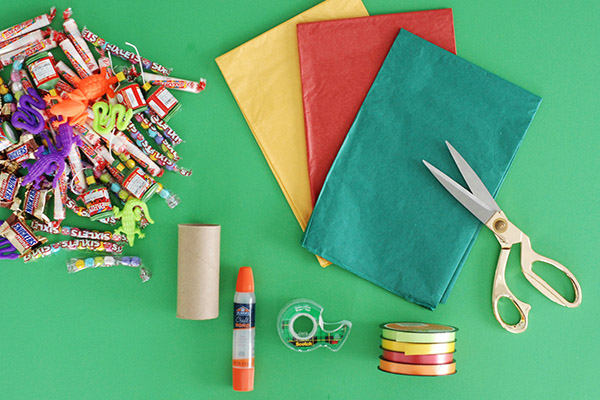 Photo credit: Jill Nystul
Piñatas add festive color to the party and can be broken open at halftime. Blogger Jill Nystul at One Good Thing by Jillee shares a mini piñata craft that hosts can make ahead using toilet paper rolls, colorful tissue paper and ribbon. Or, have guests make their own as a party activity. Use the colors of the country you're rooting for. For instructions, visit www.onegoodthingbyjillee.com/make-these-quick-easy-mini-pinatas-for-cinco-de-mayo.html.


Decorate white paper lanterns, paper plates or balloons to look like soccer balls, string together and hang. Learn more at The Soccer Mom Blog (mentioned under food).
Goal 3: Games
A game of soccer in the backyard or at a nearby park adds to the fun. Provide two different colored t-shirts or pinnies (vests) to identify teams.


Ice Monster. Mark off an area for the game to be played and select one kid to be the "monster." The rest of the kids (each with a ball) dribble around the designated area. The Ice Monster attempts to touch each player's ball, at which point that player freezes with their foot on the ball. If a player's ball goes out of bounds, they also freeze. The last remaining unfrozen player is the Ice Monster for the next round.


Red Light Green Light. Adapt this favorite childhood game to include players dribbling soccer balls towards the opposite end. When an adult yells "red light" and turns around, all kids must freeze with their ball under one foot. 


Photo credit: Liska Myers


B-I-N-G-O. Play a game of World Flag Bingo. Have an older child call country names. Little ones can team up with adults. Go to the blog Adventure in a Box and download the free printable. www.adventure-in-a-box.com/flags-of-the-world-bingo-printable-game-for-kids.
....
Freelance writer Cherie Gough's favorite World Cup memory is celebrating in the piazza in Lucca when Italy won the Cup in 2006.
....