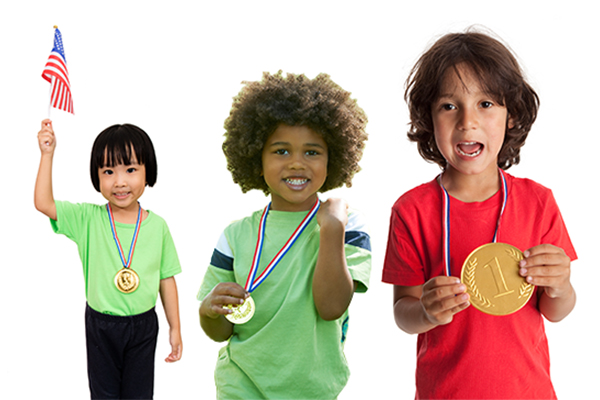 Don't miss the excitement of the Olympic Games—the premier multi-sporting event in the world! The Summer Olympic Games feature athletes competing from more than 200 countries. Get into the spirit of the Olympic Games by hosting kid-friendly events and family-friendly competitions in your neighborhood. Here are ideas for games, crafts, decorations, food, goody bags and medals at an Olympics-themed party.

Events
Archery - Create your own bow and arrows with branches and string or purchase a NERF bow & arrow set at www.Hasbro.com. NERF makes several versions—some even shoot water. Test your skills on a homemade paper target.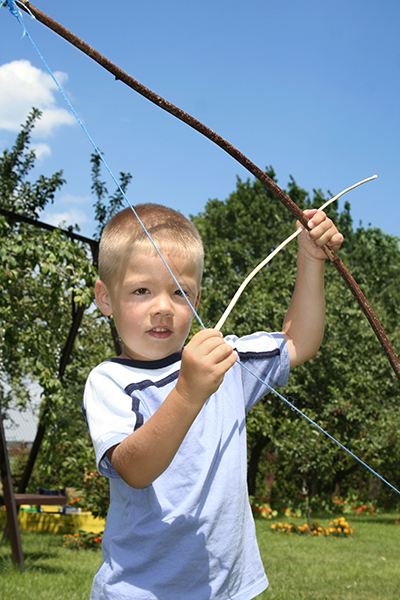 Volleyball - For a pint-sized version of volleyball, get into crabwalk position and only touch the ball with your feet. Lower the net to just above the players' heads or use a rope or pool noodles in place of a net. As an alternative, use a balloon or beach ball.

Golf - Challenge friends to a putting obstacle course. Make round golf balls in a circle ice cube tray. Players must get their ball through the obstacle course before it melts. Use mini cones, boxes or croquet hoops to make the course more challenging.

Basketball - Have a 3-on-3 tournament with neighborhood families in the driveway. Or show off basketball tricks in a fun game of Horse.

Sailing - This game requires a kiddie pool and sailboats made of pool noodles and paper sails. Opponents take turns waving their boat across the pool with a paper fan (to create a breeze). Keep time to see whose boat is the fastest.

Shooting - Fill water guns with colored water. Players aim their water guns at a white cloth target to see who has the best shot. If it's warm outside, use human targets wearing white t-shirts. Alternatively, players can use NERF guns to knock over plastic cups and reveal a prize inside.

Decorations
Find inexpensive decorations at the dollar store. Use colored tissue paper to create flames inside vases. Drape colored plastic tablecloths on walls. Wrap Olympic-colored yarn (blue, black, red, yellow, green) around foam wreaths to create Olympic rings. Use construction paper to create paper garland flags to hang at points of interest.

Food
Make a buffet of Olympic-colored fruits, veggies and Jell-O. Offer (or have a potluck with) food from around the world. Consider a taco or pasta bar.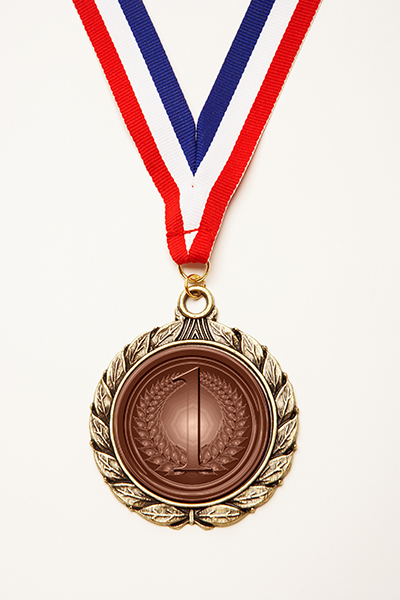 Goody Bags
Fill reusable water bottles with Goldfish crackers, chocolate gold coins or other gold-wrapped candy. Find a variety of international games buttons, flags and jewelry that will complete your Olympic-themed bags.

Medals or Trophies
Make trophies by painting plastic wine classes in silver and gold and gluing each to a cardboard base. Or create medals by attaching ribbon to silver and gold candy, cookies sprayed with Wilton Color Mist, or "gold" discs made with Perler beads or felt.
---
Pam Molnar is a freelance writer and mother of three.