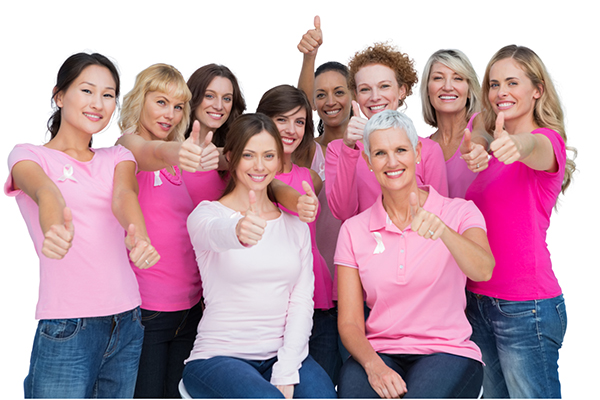 When a friend receives a cancer diagnosis, it is normal to worry and wonder how to help. Follow these suggestions to support and bring comfort to your friend as she faces cancer.

Sharpen your listening skills.
You don't have to say anything at all, but if you do, don't share stories of other cancer patients, especially those who have died. Allow her to share whatever emotion she is feeling. Do not judge. Process your feelings privately.

Educate yourself.
Background knowledge about her disease and treatment will give you a common language so she can speak to you without having to translate every medical phrase. Educating yourself may also let you reduce your fears.

Play chauffeur.
Your friend may have many doctor appointments and treatments. Offer to drive and stay for the session to help her pass the time. If you have never been to an oncology ward, steel yourself for the level of sickness you will see. If you are not able to function in this situation, find another way to help - she does not need to be comforting you.

Fuel the family.
Proper nutrition is essential to your friend and her family. Organize with friends to rotate meal preparation (you can set up a free online meal calendar at www.mealtrain.com). Ask about any food allergies or aversions she may have during treatment. Remember to provide snacks, especially if there are young children in the house. If your friend has a freezer, make meals ahead.

Chalk up the chores.
Consider the regular chores we all have. Can you pick up laundry to wash and dry at your house? If your friend wants company you may be able to do her laundry while you visit. Offer to walk dogs, drive children to activities, shop for groceries, clean her house, run errands or mow the lawn.

Pace yourself.
Your friend may be dealing with cancer for a long time. Monitor your energy so you don't burn yourself out. While you're supporting your friend, be sure to practice self-care.

Bring softness and warmth.
People often feel cold when they are unwell, so give your friend a colorful, cozy sweater, socks or blanket. Look at her surroundings during your visit and see what might make the environment more soothing.

Encourage independence.
Although your first instinct may be to do everything for your friend, respect that she wants to do whatever she can. Support her without taking over. But if you see her abdicating too much, gently encourage her to participate to her ability.

Make sense of the scents.
Many people on chemotherapy are repelled by smells. Avoid scented products when visiting or accompanying her to the hospital. Do not give flowers because their fragrance may be intense and bacteria dangerous to a weakened immune system can grow in the water.

Bridge the miles.
If your friend isn't nearby, provide emotional support from afar. Buy a supply of humorous and 'thinking-of-you' cards to send frequently. Consider regular care packages. Text or email your friend without expecting a response.

Own any gaffes.
No one is perfect. If you say something you regret, apologize and return to providing support to the best of your ability. Don't let embarrassment deter you from ongoing support. One misdeed cannot undo all your great work.

Follow her lead.
We all cope with ill health differently. There is no right or wrong way. Your friend may want to talk in great detail about her experience or she may want to talk about anything but that. Be comfortable with whatever path she wants to take on any given day.

Pack some joy.
What brought your friend joy before her illness? Are there special activities you shared before her diagnosis? Think fun and laughter. Can you watch beloved movies together, play board games or enjoy something decadent to eat?


Try to put yourself in your friend's shoes when assessing what you can do and keep in mind that the greatest gift you can give her is your presence.

----------
Sue LeBreton is a health and wellness journalist. She has supported several friends with cancer and her family received comfort when her daughter underwent a year of chemotherapy.