Partner content by Compass Charter Schools.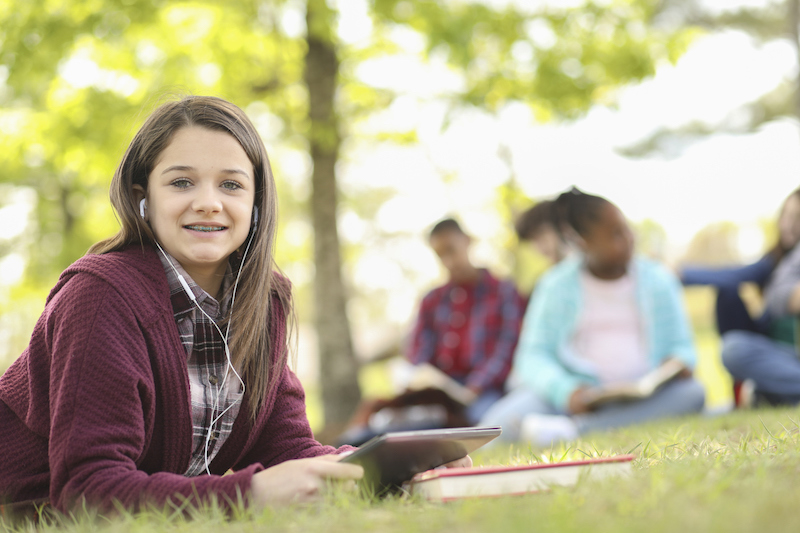 Parents looking to change or upgrade schools are using different criteria than in pre-pandemic times. Compass Charter Schools' Online Learning Program (Compass Online) offers flexibility and the gold standard in virtual education.
Online learning has many benefits for today's modern family. Besides the obvious carbon-free footprint benefit (no need to transport the scholars to a brick and mortar school), virtual education allows scholars to work at their own pace, schedule classes that fit their family lifestyle and work with teachers on a level that meets their individual needs. Online schooling equips scholars to be innovators, effective collaborators, confident learners, and community leaders. But how do you judge online school options? How can a parent know which one to choose?
Before the pandemic forced other schools online, Compass Online had been serving online learners for over 10 years. Our scholars thrive with superb, well-established curriculum and instruction and caring, accredited teachers and staff. At Compass Online, our scholars build a healthy camaraderie with classmates inside our intellectually rigorous virtual classes and we encourage and support individual talents and personalities. This gold standard focus on our scholars is what motivates us to create, manage, and grow our top-notch online public charter schools in San Diego, Yolo, and LA.
Here are the top 5 reasons to attend Compass Online: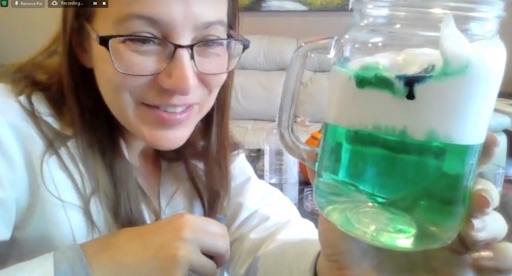 1. Live Instruction K-12
Our live synchronous K-12 sessions for every core subject, every week, make it easy for parents and scholars to rise through the entire educational experience in one school, virtually. If the live online session isn't at a good time for your scholar, it is recorded and available whenever it does fit their schedule.
2. Engagement
Scholars learn strong social and communication skills with scholar-led clubs within Compass Online. Our scholars enjoy field trips and enrichment activities as a great way to connect with each other, work together, learn how to work with people from diverse backgrounds, and fine-tune communication and leadership skills. Our Engagement Department also facilitates hands-on learning and community service, enriching our Compass Online scholars beyond tablets or laptops.
3. One of Very Few AVID Program Schools
Our Online Learning Program supports every one of our scholars, K-12, where they are in their personal learning journeys through our school-wide implementation of AVID (Advancement via Individual Determination) instructional strategies. AVID teaches scholars how to be skilled learners in school and in life with advanced study habits, strong critical thinking skills, and excellent verbal and written communication skills. They learn teamwork and leadership, in addition to independence and accountability. Compass Online scholars in grades 7-12 can elect to take AVID for the next level of support to build relational capacity, build collaborative and inquiry skills, and lead their peers as they prepare for college and career readiness. We are proud to be a Certified AVID Site; one of a few free online charter schools in the nation to earn this title.
4. Maintaining each Scholar Relationship is our Top Priority
Compass Online cares deeply about mental health, and our Counseling Services Department at Compass Online serves our diverse K-12 scholars with compassion. We intentionally keep our scholar-to-counselor ratios low, so that every scholar can access support, advice, and true connection with a trained professional – if, when, and as needed. Our counselors know our scholars by name and that relationship can move mountains.
5. Compass Online is the Gold Standard in Virtual Education
It's Compass Online's mission to serve the whole child and parents through our tuition-free online learning program, with accredited teachers, in-house counselors, and on-staff special education resources. Every K-12 scholar benefits from individual study at Compass Online because of our personalized and adaptive programs that align with each scholar's learning style, stage, and trajectory. We inspire scholars to appreciate the ways in which arts and sciences nurture a curiosity for life-long learning. At Compass Online, we inspire and develop innovative, creative, self-directed learners, one scholar at a time, and our commitment to online educational excellence is unwavering.
This is just the beginning. Yes, we celebrate over 10 Years of the Gold Standard in Virtual Learning, and we know we truly mastered what it takes to lead our scholars up through high school graduation and beyond for brilliant futures. The sky is the limit, and we're motivated every day to lead in this journey. What do you say? Will you join us?
Want to learn five more reasons to attend Compass Online? Read more here.