Where (or if) to send kids to school is a big decision on every parent's mind right now. Our education directory features educational options in San Diego County with a variety of learning environments—public charter schools, private and Montessori schools. Contact each school directly for detailed program information and to schedule tours. Programs with the SN symbol have staff to care for children with special needs.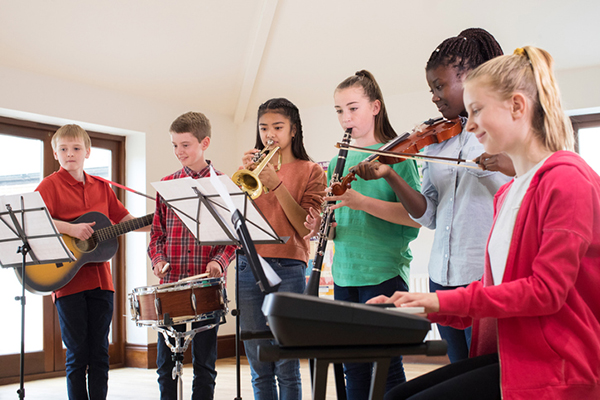 NORTH COUNTY
Del Mar Hills Nursery School
Del Mar, 858-755-8338
www.delmarhillsnurseryschool.com
Preschool-Kindergarten
Our program combines the philosophies of Froebel, Orff, Montessori and Reggio Emilia in an environment tailored to each child's interests and ideas. Each day is balanced with a developmentally appropriate curriculum and multi-age exploration in our art studio, Froebel room and outdoor classroom. Daily Orff sessions introduce music and movement to students. Offering excellent programs since 1970.
Leonardo da Vinci Health Sciences Charter School
Vista, 619-301-2075
www.davincicharter.org
Kindergarten-6th Grade
Independent K-6 Charter School with a health, science and technology focus. Visit website for more info.
LePort Montessori School
Del Mar, 858-207-6474
www.leportschools.com/san-diego/solana-beach
Infant-6th Grade
An authentic, nurturing Montessori school, offering programs from infancy through elementary, as well as Spanish immersion. We would like to help your child gain what we call Knowledge for Life: the essential knowledge, thinking skills and strength of character needed to flourish as joyous children today and as successful adults tomorrow.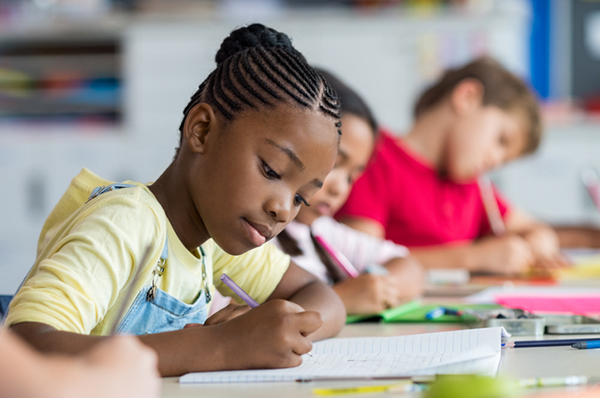 SAN DIEGO METRO
America's Finest Charter School
City Heights (TK-8th Grade), 619-694-4809 SN
City Heights (High School), 619-909-2826
www.americasfinestcharterschool.org
TK-12th Grade
America's Finest Charter School strives to help each student achieve their American Dream. We have small classes, experienced teachers and caring staff. Our after school program is free. Students can participate in instrumental music, art, karate, soccer, drama, etc. Our high school prepares students for college and offers engineering and an international studies curriculum. Please visit our Facebook page and see what a vibrant community we have!
Beth Montessori
La Jolla, 858-452-3030
www.bethmontessori.com
9 months-6 years
We offer an integrated secular and Judaic curriculum based on the Montessori philosophy. Children are guided by certified professionals. Our self-directed learning fosters independence, responsibility, respect and a love of learning. Bilingual program with fluency in English and Spanish.
Canyon Rim Children's Center
Allied Gardens, 619-287-6767 SN
www.canyonrimcc.com
Ages 2-6 years
Our professional staff creates a safe and caring environment with an emphasis on learning through play. We provide a full day, year-round enrichment program. Our learning philosophy is based on developmentally appropriate practices and is inspired by the early childhood schools in Reggio Emilia, Italy.
Mission Bay Montessori Academy
University City, 858-457-5895
www.mbmacademy.com
Age 2-6th Grade
We pride ourselves on blending a traditional Montessori approach with a rigorous academic environment. From two years through sixth grade, we match the child's interest and ability to learning materials. We educate the whole child, expanding their education to include specialty classes like science, music, computer, art, Spanish, Chinese, and PE.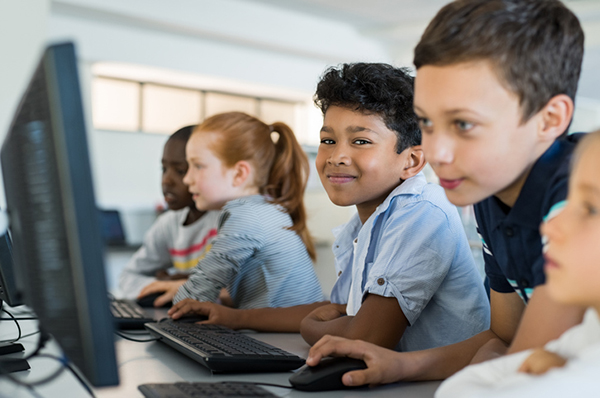 Urban Discovery Schools
Downtown San Diego, 619-788-4668
www.urbansd.com
TK-12th Grade
Urban Discovery Schools (UDS) is an internationally award-winning free public school serving grades TK-12th in the heart of Downtown San Diego. Our internationally recognized approach to academics, STEAM and technology is leading the way with engaging, effective learning experiences that adapt and flourish in today's rapidly changing educational climate. Reach out today to learn more about our flexible virtual learning solutions, state-of-the-art facilities and diverse community.
EAST COUNTY
JCS Manzanita
La Mesa, 619-303-4344
www.jcsmanzanita.org
K-12th Grade
JCS Manzanita partners with students, parents and communities in a personalized learning program that embraces innovative educational opportunities, practices habits of success, and builds a confident culture of lifelong learners. We take pride in our small class sizes, dedicated and passionate teaching staff and an amazing community of learners.

Literacy First Charter Schools SN
El Cajon, 619-647-8667
www.lfcsinc.org
TK-12th Grade
Literacy First Charter Schools is open for in-person learning and will be accepting applications beginning in March for the 2021-2022 school year. We are a tuition-free public school, celebrating 20 years strong! LFCS is proud to report that our students perform well above state averages and local schools.


Updated: January 2021
---