Where (or if) to send kids to school is a big decision on every parent's mind right now. Our education directory features educational options in San Diego County with a variety of learning environments—public charter schools, private and Montessori schools. Contact each school directly for detailed program information and to schedule tours. Programs with the SN symbol have staff to care for children with special needs.
---
Featured Listing

Schoolhouseteachers.com
Online, 1-888-718-4663
www.schoolhouseteachers.com
Pre K-Grade 12

With a PreK–12 Ultimate Annual SchoolhouseTeachers.com membership, students receive access to over 400 educational courses. A single membership covers the entire family, giving every member access to hundreds of resources including virtual School Boxes for kindergarteners through high schoolers. Membership includes a video library, interactive content, unit studies, printables, planning tools and more.
NORTH COUNTY
Del Mar Hills Nursery School
Del Mar, 858-755-8338
www.delmarhillsnurseryschool.com
Preschool-Kindergarten
Our program combines the philosophies of Froebel, Orff, Montessori and Reggio Emilia in an environment tailored to each child's interests and ideas. Each day is balanced with a developmentally appropriate curriculum and multi-age exploration in our art studio, Froebel room and outdoor classroom. Daily Orff sessions introduce music and movement to students. Offering excellent programs since 1970.
LePort Montessori School
Del Mar, 858-207-6474
www.leportschools.com/san-diego/solana-beach
Infant-Grade 6
An authentic, nurturing Montessori school, offering programs from infancy through elementary, as well as Spanish immersion. We would like to help your child gain what we call Knowledge for Life: the essential knowledge, thinking skills and strength of character needed to flourish as joyous children today and as successful adults tomorrow.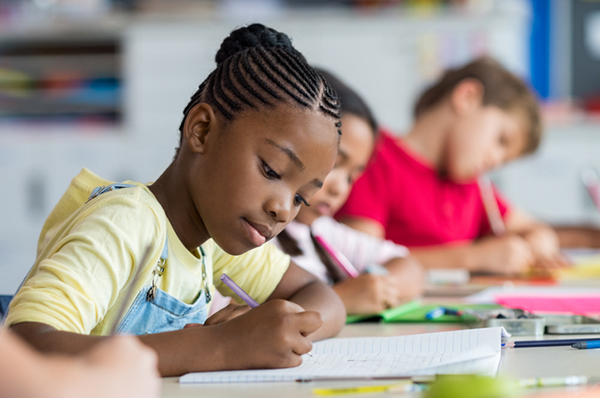 SAN DIEGO CENTRAL
America's Finest Charter School
City Heights (TK-8th Grade), 619-694-4809 SN
City Heights (High School), 619-909-2826
www.americasfinestcharterschool.org
TK-Grade 12
America's Finest Charter School strives to help each student achieve their American Dream. We have small classes, experienced teachers and caring staff. Our after school program is free. Students can participate in instrumental music, art, karate, soccer, drama, etc. Our high school prepares students for college and offers engineering and an international studies curriculum. Please visit our Facebook page and see what a vibrant community we have!
Beth Montessori
La Jolla, 858-452-3030
www.bethmontessori.com
9 months-6 years
We offer an integrated secular and Judaic curriculum based on the Montessori philosophy. Children are guided by certified professionals. Our self-directed learning fosters independence, responsibility, respect and a love of learning. Bilingual program with fluency in English and Spanish.
Canyon Rim Children's Center
Allied Gardens, 619-287-6767 SN
www.canyonrimcc.com
Ages 2-6 years
Our professional staff creates a safe and caring environment with an emphasis on learning through play. We provide a full-day, year-round enrichment program. Our learning philosophy is based on developmentally appropriate practices and is inspired by the early childhood schools in Reggio Emilia, Italy.
Empower Language Academy
Linda Vista, 858-292-1304
www.empowercharter.org
TK-Grade 6
Empower Language Academy is a tuition-free K-6 public charter school that innovates in immersive dual language learning, fitness and technology to create global citizens. Our holistic approach to Spanish immersion provides students from all backgrounds with an educational experience that honors multilingualism, critical thinking and fitness.
Kinderhouse Montessori
Sorrento Valley, 858-550-0097
www.kinderhousemontessori.com
18 months-12 years
Kinderhouse Montessori School offers programs for children between the ages of 18 months and 12 years. We provide a stimulating environment that nurtures children's desire to understand the world around them. With our experienced, professional staff and beautiful campus, your child will receive an enjoyable education and experience positive growth.
Mission Bay Montessori Academy
University City, 858-457-5895
www.mbmacademy.com
Age 2-Grade 6
We pride ourselves on blending a traditional Montessori approach with a rigorous academic environment. From two years through sixth grade, we match the child's interest and ability to learning materials. We educate the whole child, expanding their education to include specialty classes like science, music, computer, art, Spanish, Chinese, and PE.
Real Education Enrichment Academy
Rancho Penasquitos, 858-484-0341
www.real-education-academy.com
Ages 3+
Children who attend Real Education Enrichment Academy & Family Daycare enjoy an excellent preschool education. Preschoolers are equipped with a strong foundation in reading, language and math.

Urban Discovery Schools
Downtown San Diego, 619-788-4668
www.urbansd.com
TK-Grade 12
Urban Discovery Schools (UDS) is an internationally award-winning free public school serving grades TK-12th in the heart of Downtown San Diego. Our internationally recognized approach to academics, STEAM and technology is leading the way with engaging, effective learning experiences that adapt and flourish in today's rapidly changing educational climate. Reach out today to learn more about our flexible virtual learning solutions, state-of-the-art facilities and diverse community.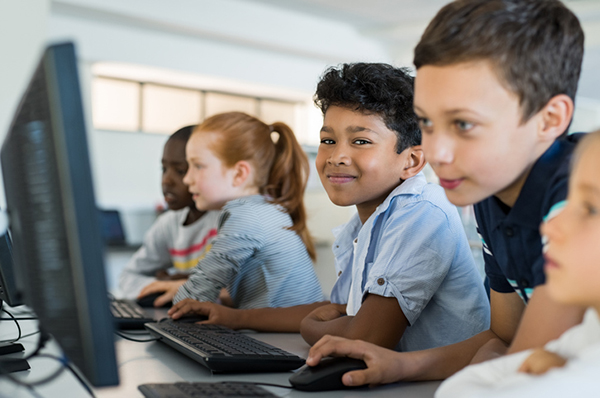 EAST COUNTY
Literacy First Charter Schools SN
El Cajon, 619-647-8667
www.lfcsinc.org
TK-Grade 12
Literacy First Charter Schools has been serving students for over 20 years with a focus on personally knowing each student in order to develop literate, life-long learners who are responsible citizens of character. LFCS is proud to report that our students perform well above state averages and local schools.
SOUTH BAY

Montessori American
Chula Vista, 619-422-1220
www.montessoriamerican.com
Ages 2-6
Montessori American offers a true Montessori experience for children between the ages of 2 and 6. Our experienced Montessori guides lead children on an educational journey that sparks their natural curiosity and inspires them to be happy, motivated and peaceful.


MULTIPLE LOCATIONS
Discovery Isle
Multiple Locations, 877-959-3741
www.discoveryisle.com
Preschool-Kindergarten
Discovery Isle Preschool provides excellence in preschool, kindergarten, before and after-school programs and summer camp for families living in the greater San Diego area. Classes are led by dedicated, caring teachers who value open communication with parents.
Updated: July 2021
---