Where (or if) to send kids to school is a big decision on every parent's mind right now. Our education directory features educational options in San Diego County with a variety of learning environments—public charter schools, private and Montessori schools. Contact each school directly for detailed program information and to schedule tours. Programs with the SN symbol have staff to care for children with special needs.
---
NORTH COUNTY
Del Mar Hills Nursery School
Del Mar, 858-755-8338
www.delmarhillsnurseryschool.com
2.5-6 years
Our program combines the philosophies of Froebel, Orff, Montessori and Reggio Emilia in an environment tailored to each child's interests and ideas. Each day is balanced with a developmentally appropriate curriculum and multi-age exploration in our art studio, Froebel room and outdoor classroom. Daily Orff sessions introduce music and movement to students. Offering excellent programs since 1970.
Discovery Isle
San Diego, 877-959-3741
www.discoveryisle.com
6 weeks – PreK2
Discovery Isle Preschool provides the perfect balance of learning and play. Our proprietary curriculum, Links to Learning, prepares children for kindergarten and beyond by developing important academic, social and emotional skills. Schedule a private tour to learn more.
Encinitas Country Day
Encinitas, 760-942-1111
https://encinitascountrydayschools.org/
Preschool-Grade 8
Encinitas Country Day School applies a unique blend of Montessori, traditional, and 21st-century instructional methods to develop
well-rounded students of scholarship, integrity and service.
LePort Montessori School Del Mar, 858-207-6474www.leportschools.com/san-diego/solana-beachInfant-Grade 6Discover LePort Montessori! An authentic Montessori school where your child can flourish personally and academically in a safe and nurturing environment. Schedule a private tour to learn more.
The Rhoades School
Encinitas, 760-436-1102
www.rhoadesschool.com/contact
2.5 years – Grade 8
The Rhoades School provides an academically-advanced education for San Diego's gifted students. Our personalized approach to learning and robust curriculum inspires a child's curious mind to think deeply and live courageously. Learn more. Schedule your private tour today.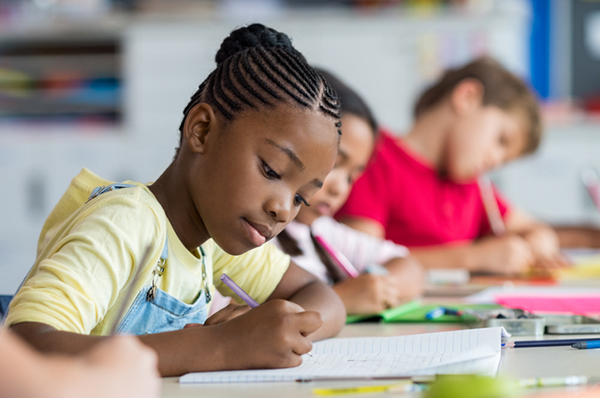 SAN DIEGO CENTRAL
Beth Montessori
La Jolla, 858-452-3030
www.bethmontessori.com
9 months-6 years
We offer an integrated secular and Judaic curriculum based on the Montessori philosophy. Children are guided by certified professionals. Our self-directed learning fosters independence, responsibility, respect and a love of learning. Bilingual program with fluency in English and Spanish.
Canyon Rim Children's Center
Allied Gardens, 619-287-6767 SN
www.canyonrimcc.com
Ages 2-6 years
Our professional staff creates a safe and caring environment with an emphasis on learning through play. We provide a full-day, year-round enrichment program. Our learning philosophy is based on developmentally appropriate practices and is inspired by the early childhood schools in Reggio Emilia, Italy.
Mission Bay Montessori Academy
University City, 858-457-5895
www.mbmacademy.com
Age 2-Grade 6
At Mission Bay Montessori Academy, we pride ourselves on educating our community for over 50 years. Our Montessori philosophy and high academic standards create a positive, productive learning environment for students two years old through sixth grade. We match the individual child's interests and abilities with our time-tested curriculum achieving emotional, social and academic success. To learn more about MBMA, please visit www.mbmacademy.com to schedule a Q&A and tour.
Urban Discovery Schools
Downtown San Diego, 619-788-4668
www.urbansd.com
TK-Grade 12
Urban Discovery Schools (UDS) is an internationally award-winning free public school serving grades TK-12th in the heart of Downtown San Diego. Our internationally recognized approach to academics, STEAM and technology is leading the way with engaging, effective learning experiences that adapt and flourish in today's rapidly changing educational climate. Reach out today to learn more about our flexible virtual learning solutions, state-of-the-art facilities and diverse community.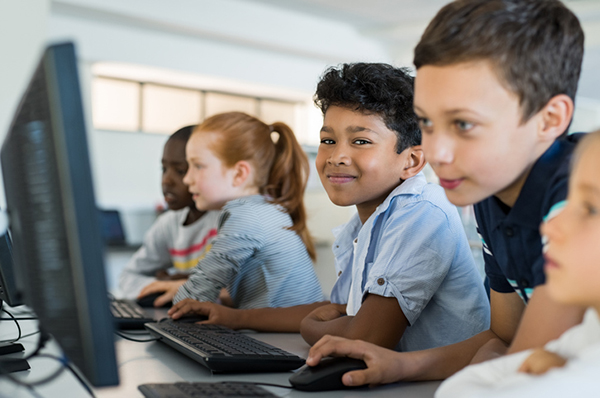 EAST COUNTY
JCS Manzanita Charter School
La Mesa, 619-303-4344
https://manzanita.jcs-inc.org
Ages TK-Grade 12
We are a charter school that serves students TK-12 in our home study program and K-8 in a 4-day/week academy program.
St. Bart's Preschool
Poway, 858-487-2140
www.stbartspreschool.org
Ages 2-5
We are associated with St. Bartholomew's Episcopal Church and attend chapel once a week with kids ages 3-5.
The Learning Choice Academy
La Mesa, Chula Vista, Clairemont, 844-468-6852
www.learningchoice.org
As a public hybrid homeschool, we offer families the flexibility of homeschooling, with the support and community of a school. Our teachers are caring, our community is small, and our model is personalized.
Updated: August 2022
---