Holiday Gift Guide! Looking for unique gifts for that special woman in your life? Check out these great ideas.
Armstrong Adventure Solar-Powered Watch
$95; Armitron.com
Never replace a battery again with this watch, designed with a softer, outdoor style. Once fully charged by any type of light, this timepiece will work for up to four months, so never worry about where your adventurous spirit might take you or for how long. Your time is coming with you.
Spongellé Boxed Flower
$16; Spongelle.com
Perfectly packaged and designed to cleanse, moisturize, rejuvenate, and restore the skin from neck to toe. A unique surface changes instantly as you squeeze, from a sensual exfoliating massage texture to as soft as silk. Our proprietary infusion technology provides a guaranteed number of washes, shower after shower.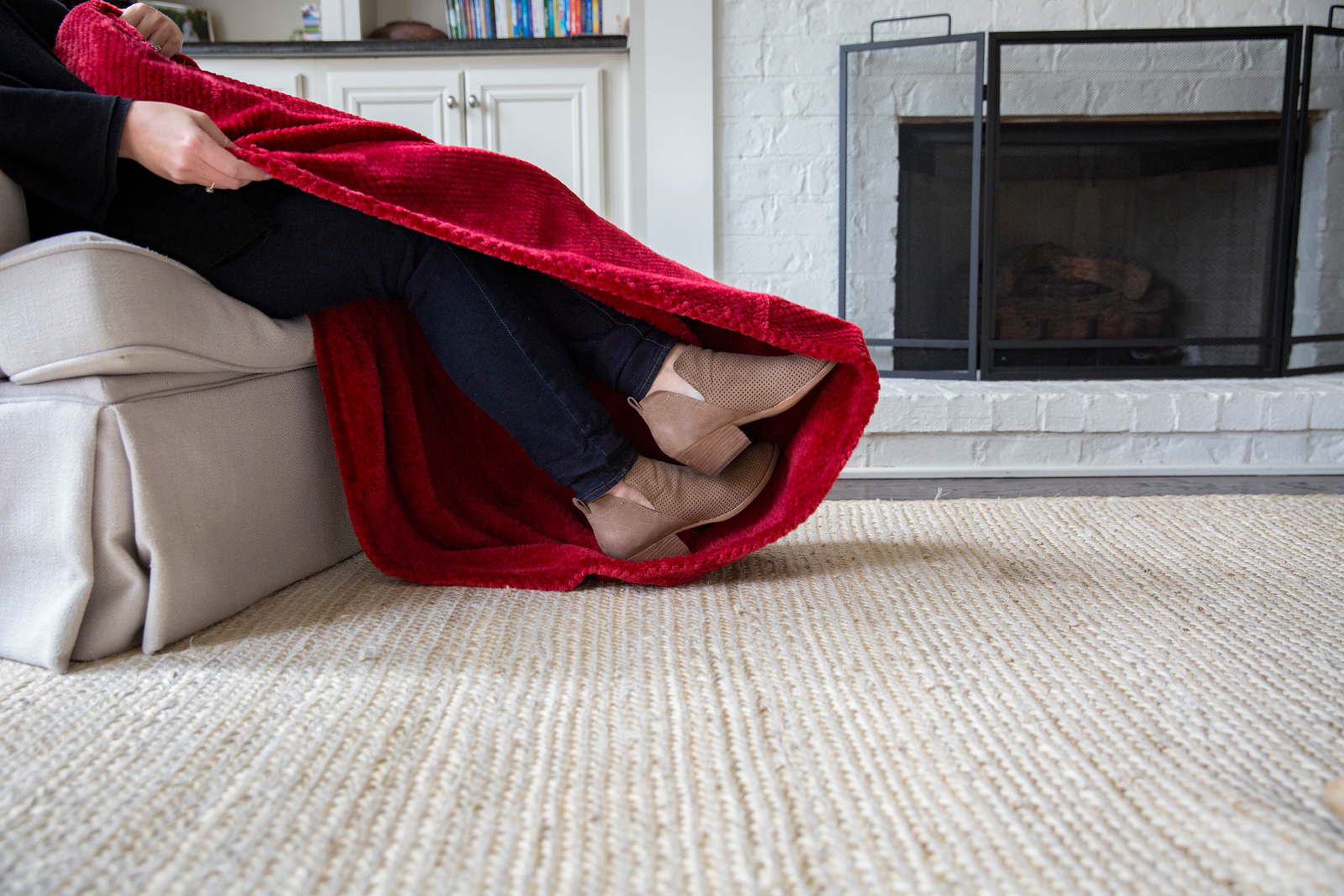 PediPocket Blanket
$39.99; PediPocketBlanket.com
Finally, a throw blanket that does it all. PediPocket is 6 feet of lush fleece with a spacious foot pocket to keep you warm from head to toe. Plus, it's machine washable, dryer friendly and perfect for cool tailgating days or snuggling up on the couch. PediPocket's genius comes from a special 20" pocket that cleverly envelopes your feet and calves, keeping all of you warm and toasty. PediPocket is made with the softest, velvety fleece that's so cozy, you may never want to get up.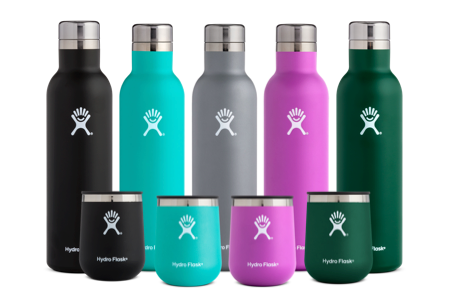 Wine Bottle and Wine Tumblers
$44.95 wine bottle / $29.95 tumbler; HydroFlask.com
Hydro Flask's 25 oz Wine Bottle holds an entire bottle of wine (750ml) and features TempShield insulation to keep your reds at room temperature and whites, rosés and sangrias perfectly chilled for 24 hours – even left on the beach blanket, picnic spread or inside a hot car. The insulated 10 oz Wine Tumbler is a perfect pairing, with a refined shape that holds two standard pours and features an insulated press-in lid with a no-drip lip for worry free sipping on-the-go.

Pro Readers - Magnified 50% Blue Light Blocking Glasses
$39.95; Spektrumglasses.com
The pro features an elegant minimal design, that will often be mistaken for a pair of prescription glasses. Ideal for those using their devices from 9-5 and like an understated style. The extra flexible durable frame is ideal for both falling asleep on the couch and mountain biking.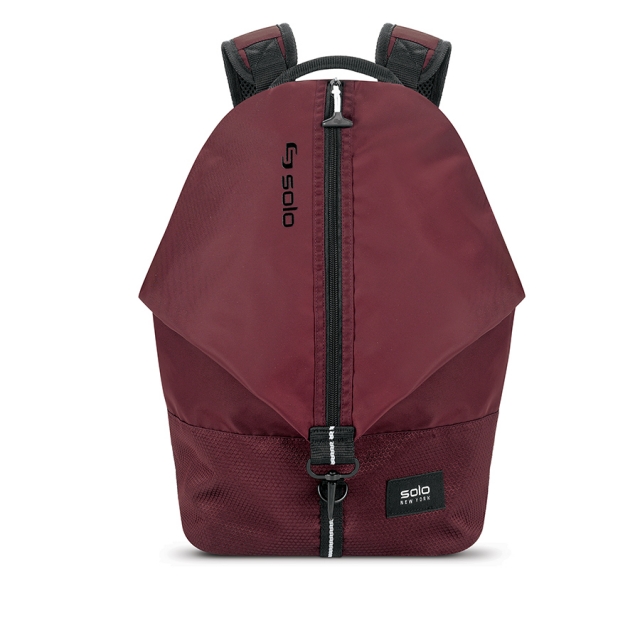 Burgundy Peak Backpack
$39.99; Solo.net
Break out of your backpack rut with this edgy, lightweight design, equipped with a padded laptop compartment and a quick-access back pocket.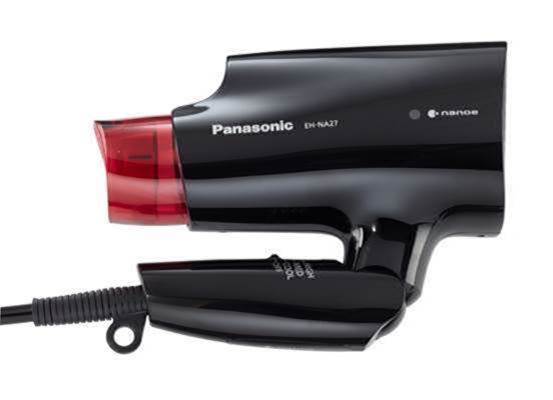 Nanoe Hair Dryer
$129.99; Shop.Panasonic.com
Visibly beautiful hair. The Nanoe Hair Dryer easily dries hair while moisturizing simultaneously. It limits waviness and make hair smoother and shinier – also reduces static electricity.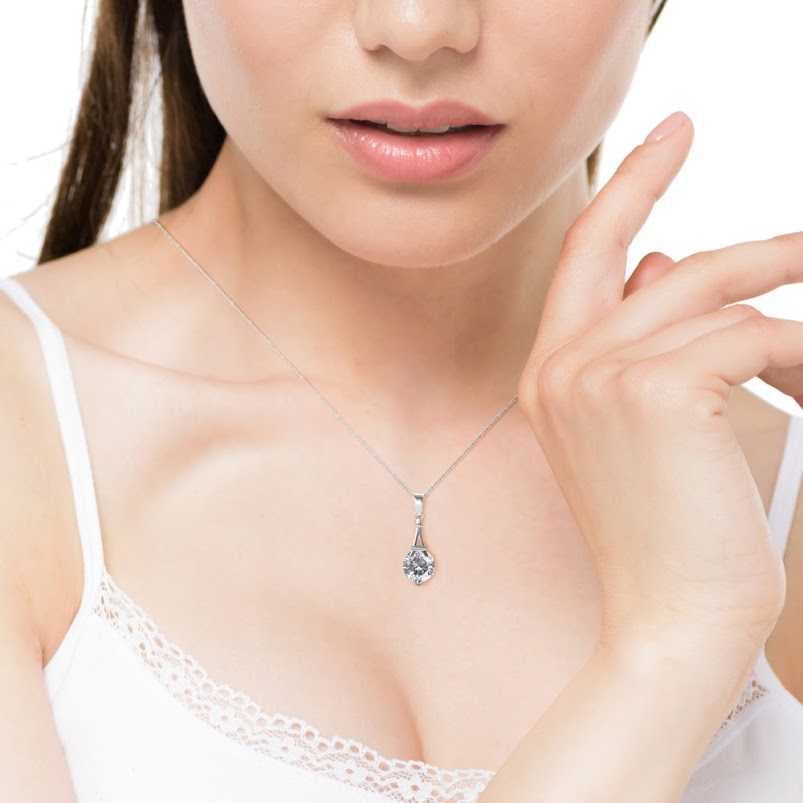 Cate & Chloe Layla Ruler White Gold Pendant Necklace
$129; CateAndChloe.com
This necklace features a round large featured drop stone crystal that also comes with a cable chain and is secured by a lobster claw clasp. The brilliant white stones and white gold blend harmoniously with each other making this piece of jewelry illustrious and timeless! Each stone is carefully set into a rhodium plated basket setting with a high-polish finish, creating a sparkle and shimmer that will surely attract the eyes of others.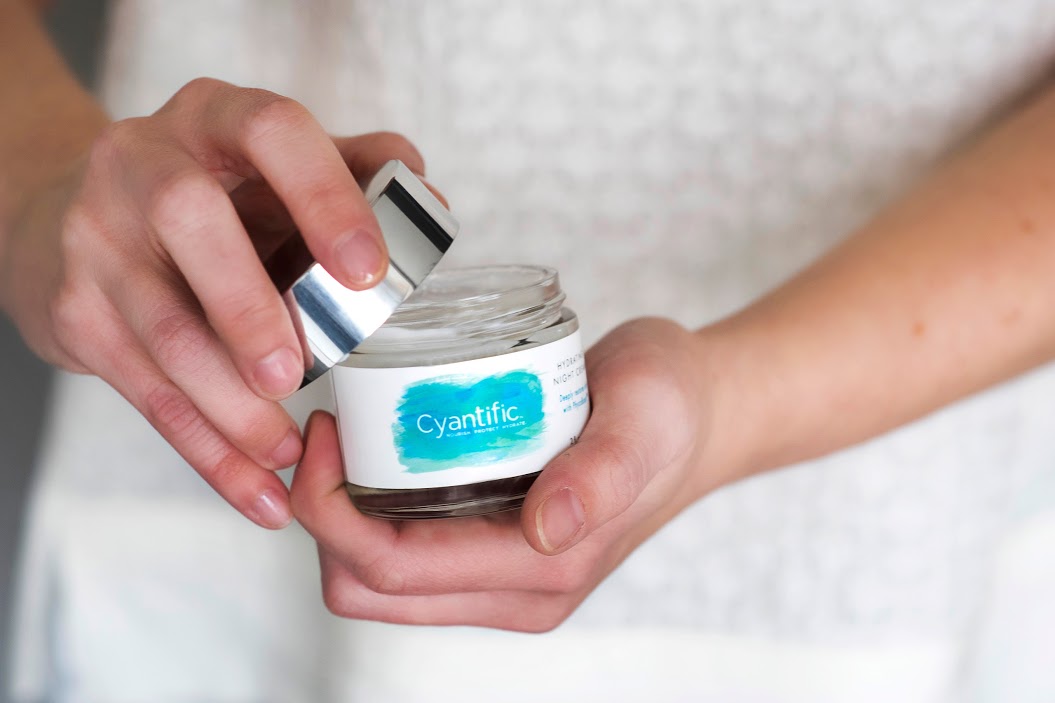 Cyantific Skin Care's Hydrating Night Cream
$34.99; CyantificSkinCare.com
Smooth on this luxurious night cream before bed and you'll awaken to radiant, more youthful looking skin. PhycoBoost combined with crambe abyssinica seed oil hydrate and pamper your complexion while you sleep. Cyantific Skin Care harnesses the power of blue-green algae to create its proprietary PhycoBoost formula, a targeted blue-green algae extract that contains amino acids, moisture-retaining carbohydrates and powerful antioxidants.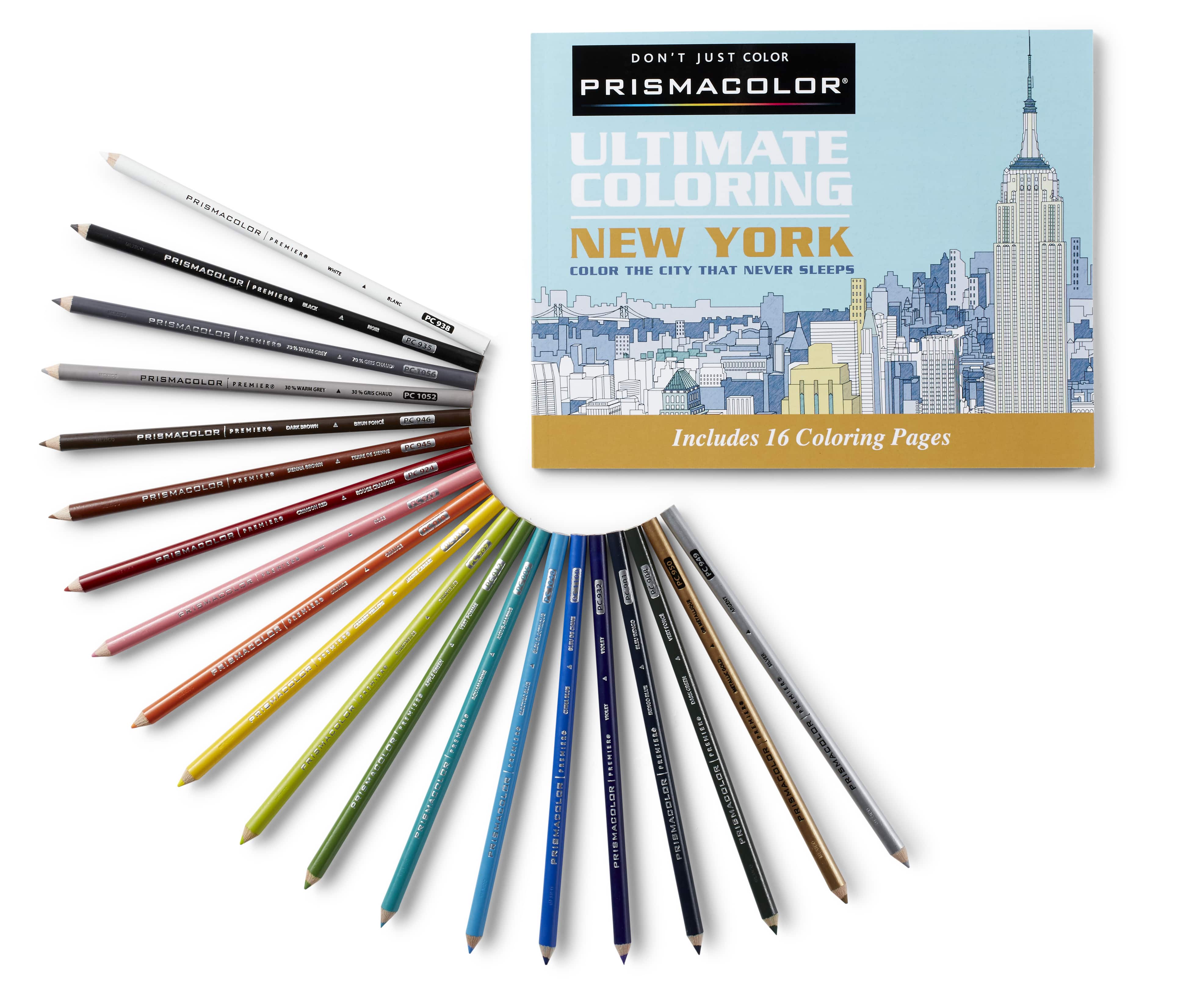 The New York City Adult Coloring Kit
$32.99; Amazon.com
Featuring 20 Prismacolor soft core colored pencils, this kit provides the optimal adult coloring experience, helping turn black and white lines on paper into colorful works of art. The kit is the perfect way for parents to spend time with their kids as the weather cools off and families begin to do more indoor activities.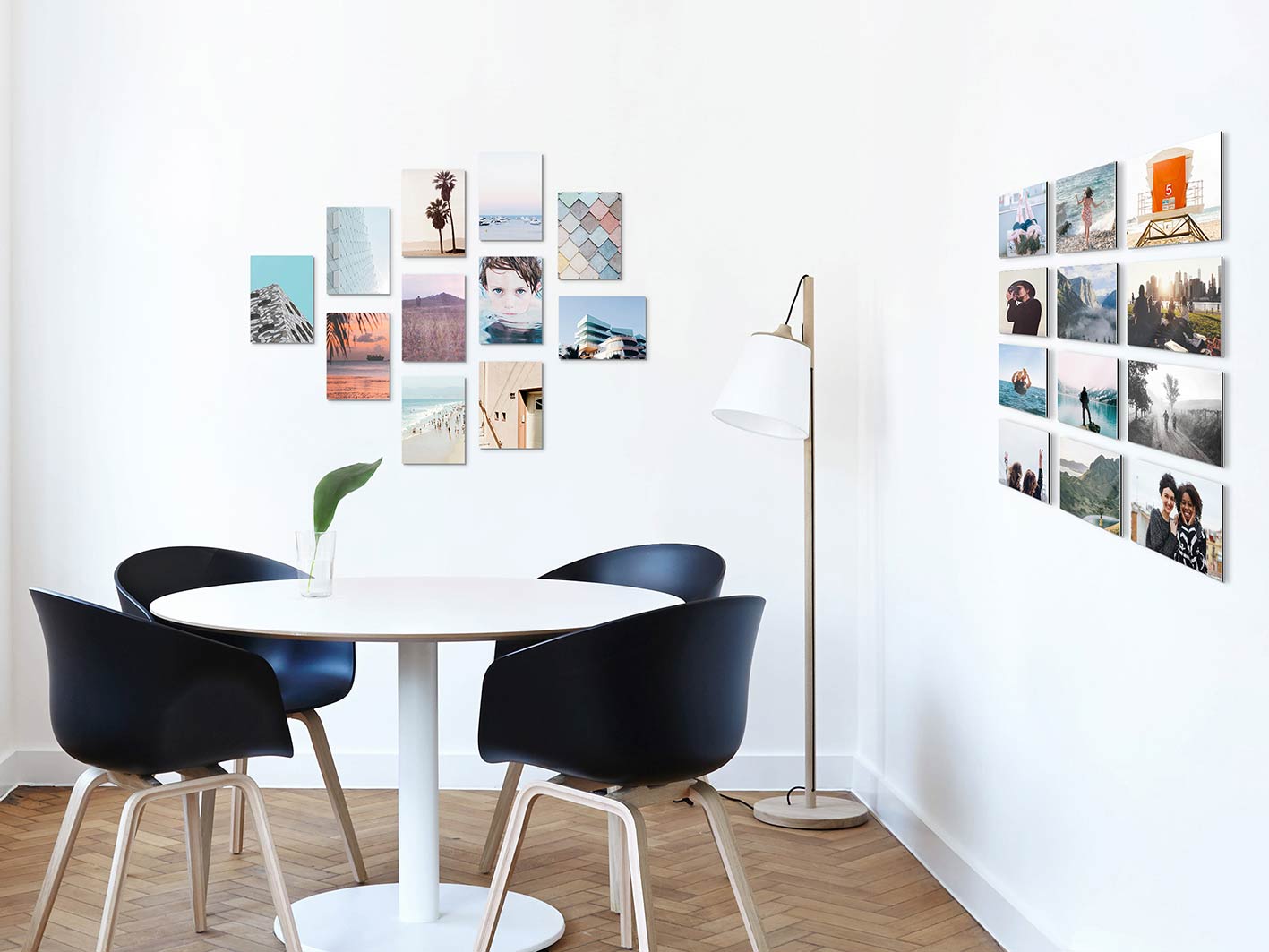 WhiteWall Lab Photos
$7 and up; us.WhiteWall.com
Special moments from a summer too short or other memories captured with a camera can be enjoyed every day with custom photo prints available in every shape, size, and substrate from WhiteWall lab. Photos can be mounted under acrylic glass for either a beautiful wall display or as an acrylic "mini" to stick to the refrigerator, end table or wall (magnet, stand and mounting bracket are all included), embedded inside an Acrylic Block to nest comfortably on your desk, or printed directly onto a hand cut piece of wood. All orders are produced in WhiteWall's extensive lab in Cologne, Germany, meticulously packed for maximum protection with delivery guaranteed in 10 days or less.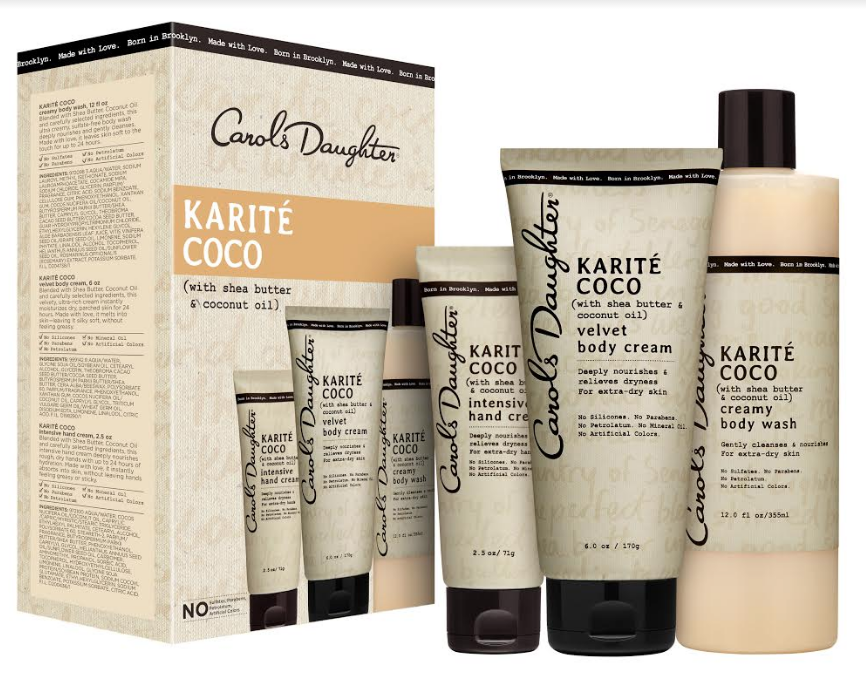 Carol's Daughter Karité Coco Nourishing Gift Set
$25.60; CarolsDaughter.com
Blended with Shea Butter, Coconut Oil and carefully selected ingredients, this velvety, deeply nourishing trio instantly moisturizes extra dry, parched skin. Made with love, it leaves your body silky soft with a light, decadent scent. This set includes: Karité Coco Creamy Body Wash, Karité Coco Velvet Body Cream, and Karité Coco Intensive Hand Cream.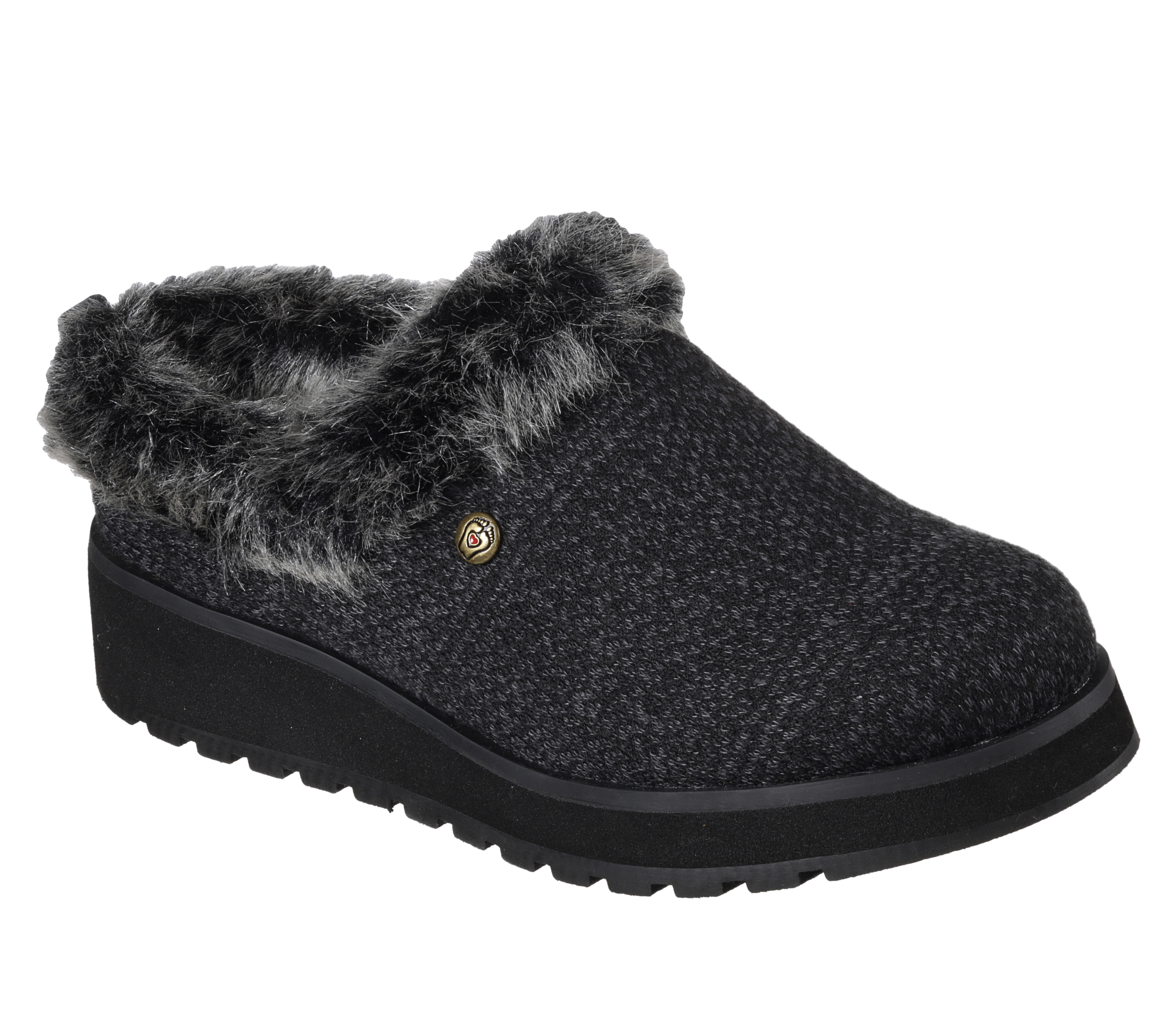 SKECHERS BOBS Keepsakes High
$43; Skechers.com
Casual, comfortable and stylish sweater knit clog slipper with faux fur lining and subtle wedge heel.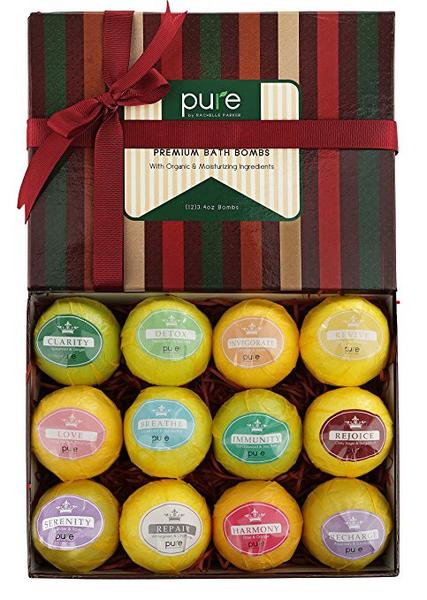 12 Lush Bath Bombs
$34.99; PureParker.com
Enjoy a lush bath that is both relaxing and therapeutic. This beautiful, large set of bath bombs lets you enjoy lush bath sessions and aromatherapy with premium essential oil bath bombs. 12 aromatherapy bath bombs, 12 different purposes. Love: Invigorate: Revive: Detox: Breathe: Repair: Clarity: Immunity: Harmony: Recharge: Rejoice.
Moina Jacket Redwood
$100; Craghoppers.com
Moina is a technical jacket like no other. A lightweight, insulating layer that's perfect for the urban outdoors, it'll turn heads for all the right reasons. The on-trend A-line styling features an asymmetrical zip and large rollover collar, and incorporates plump baffles for effective heat retention. A seasonal show-stopper.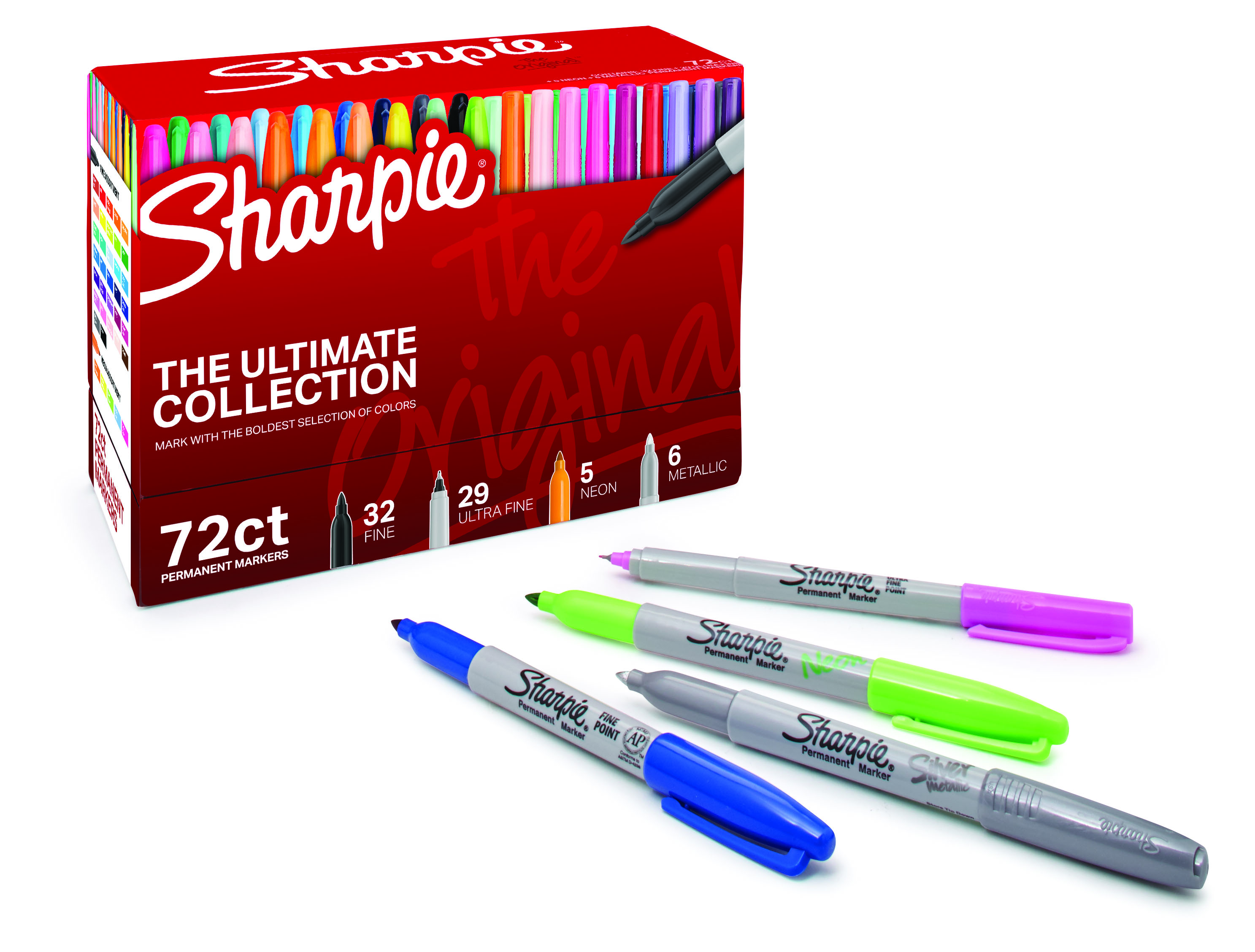 Sharpie Ultimate Collection
$50.28; Sharpie.com
Dare to unleash the ultimate in vividly creative marking with this 72 count collector's edition of Sharpie Permanent Markers. Bold and permanent to the core, your Sharpie marker set includes fine tip and ultra-fine tip markers in vivid original colors, luminous neon markers, and shimmering metallic markers.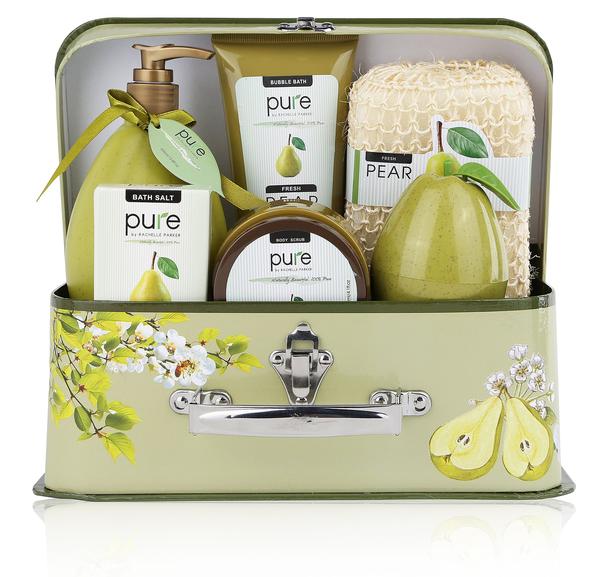 Pure! Spa in a Basket
$59.99; PureParker.com
Delight yourself, or your loved ones with the opportunity to freshen up before facing a new day, or enjoy a relaxing evening bath, exfoliate the skin, or gently massaging all while immersed in fresh and delightful fragrances. Infused with irresistible fruit scents reminiscent of bright sunshine and clear blue skies, these gift baskets ensures you get to bring a touch of cleansing, zesty magic to the lucky recipient which is certain to lift their mood and add a bright spark to their day.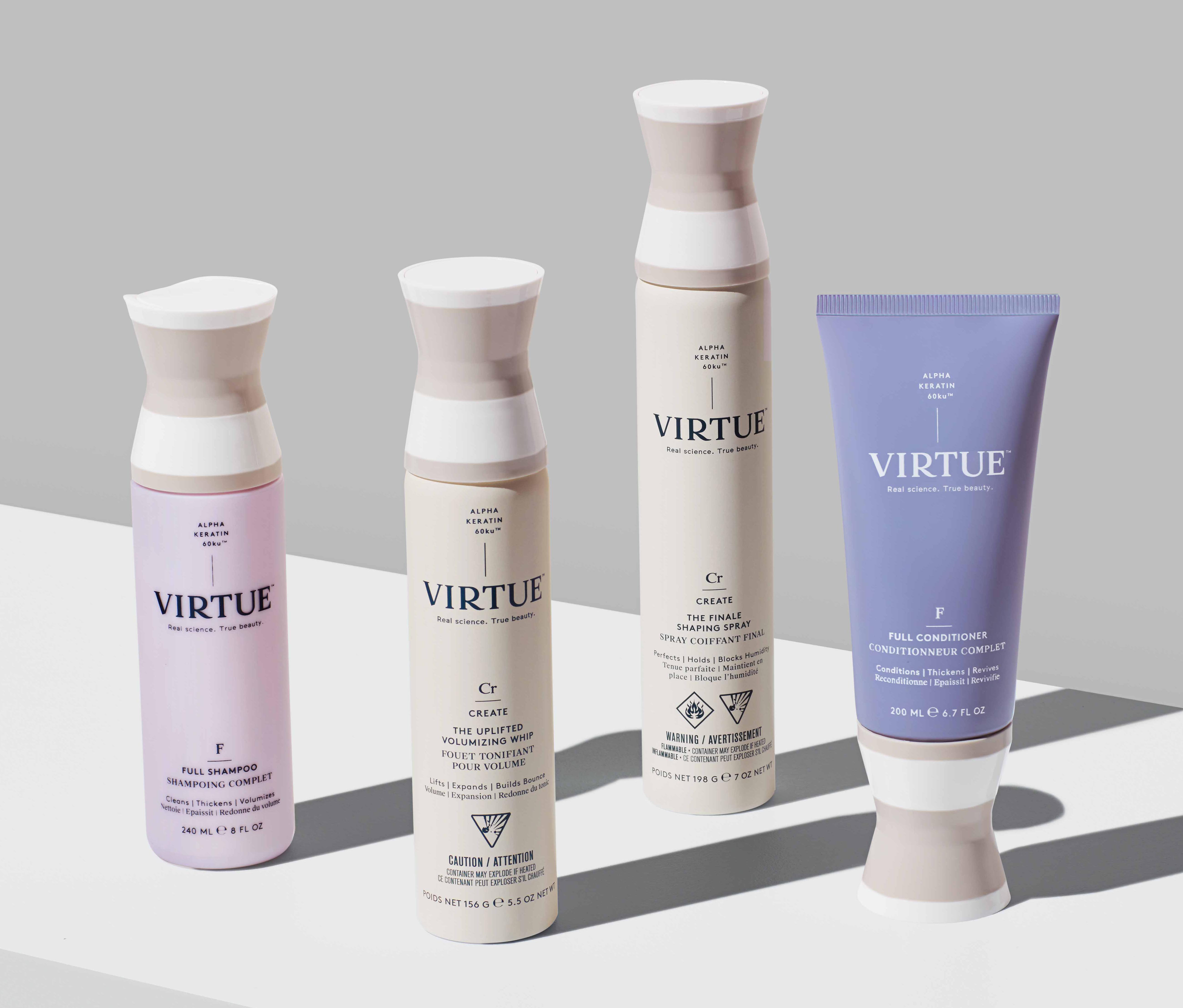 Body & Bounce Collection
$45/travel size; VirtueLabs.com
Get the body and bounce your hair deserves with Virtue. Fuller, thicker hair is right at your fingertips with a collection designed specifically for maximum volume, movement and bounce. These volumizing formulas plump each strand for weightless, long-lasting body by retaining moisture stand-by-strand to help hair grow up to 22% thicker.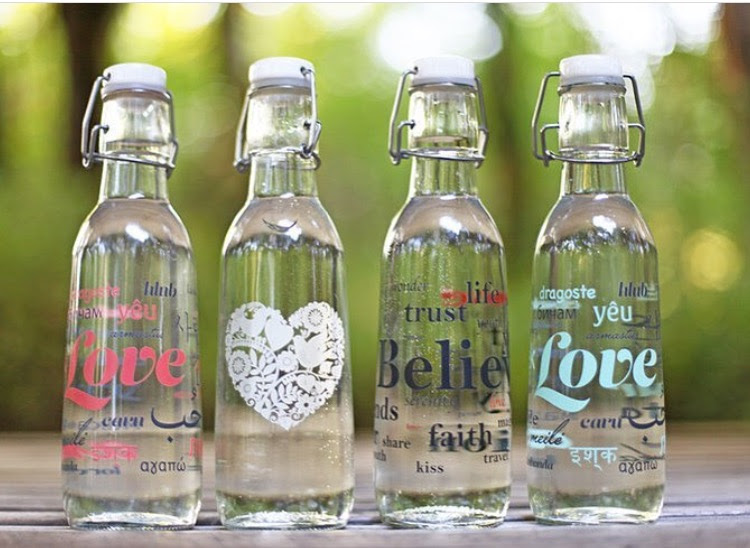 Love Bottle
$25; LoveBottle.com
Love Bottle is a beautiful, elegant, reusable bottle that is all about bringing Love and Water together and Drinking with Love. The bottle was created to help the physical and emotional health of our bodies, our communities and our planet.

Red Pocket (Monkey Charm)
$488; RedPocketWorld.com
Red Pocket is a jewelry line of the twelve Asian zodiac animals. The packaging of this jewelry is a beautiful "Red Pocket" (pouch) made in Italy. This collection came from the Red Envelop gift giving Chinese tradition. They took this concept and adopted it to spread the Asian tradition and wisdom of the Zodiac animals with the Red Envelop gift giving concept.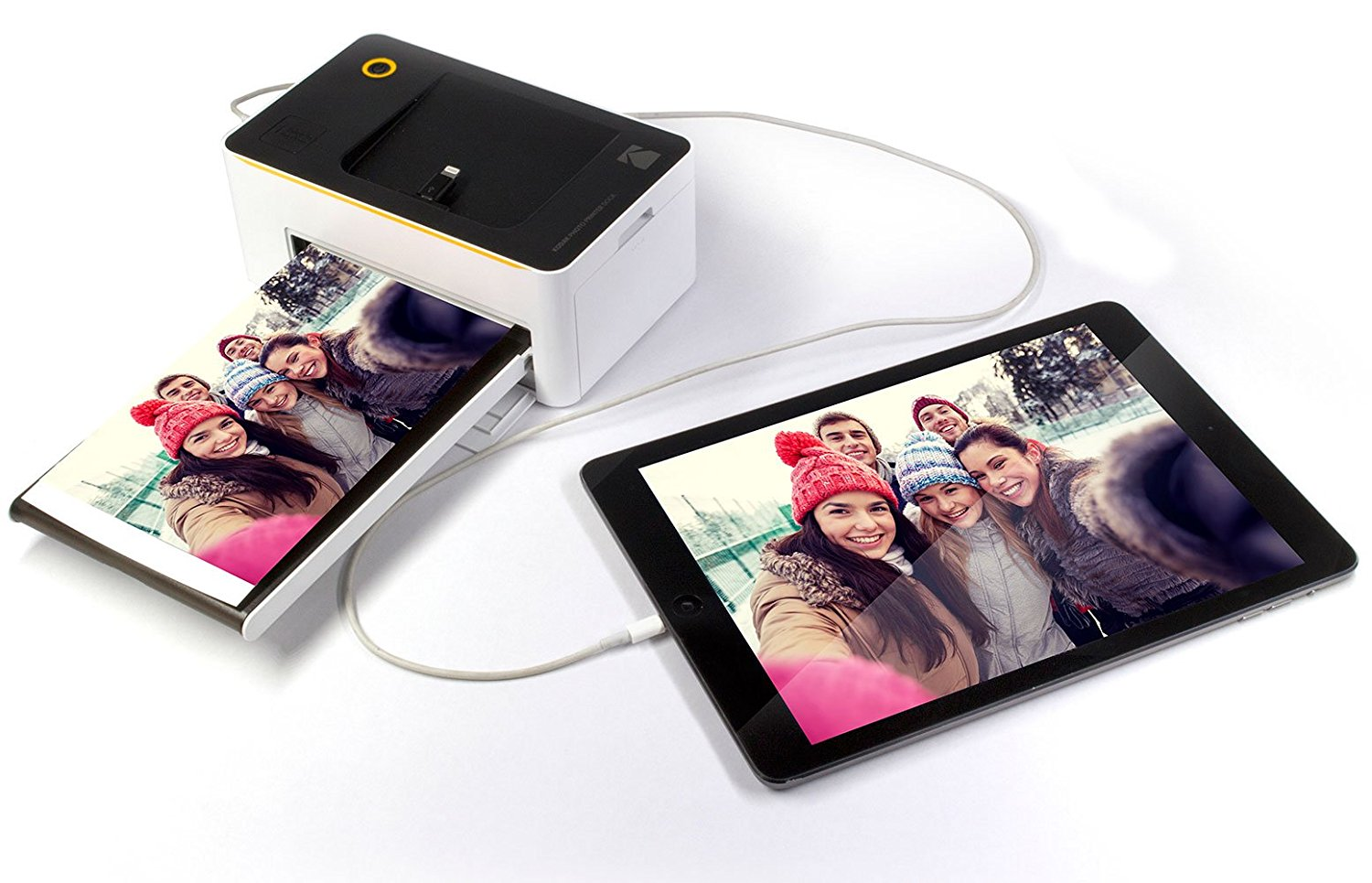 Kodak Dock Photo Printer
$139; Amazon.com
Connects with your Android or iPhone device, instantly printing beautiful 4x6 photos in stunning quality. Using the free Kodak Printer Dock companion app, users can print directly from their social media, and add an extra sparkle to their pictures with fun filters, stickers and templates. Perfect for scrap booking, crafts and room decoration.
Published: November 2017Moina