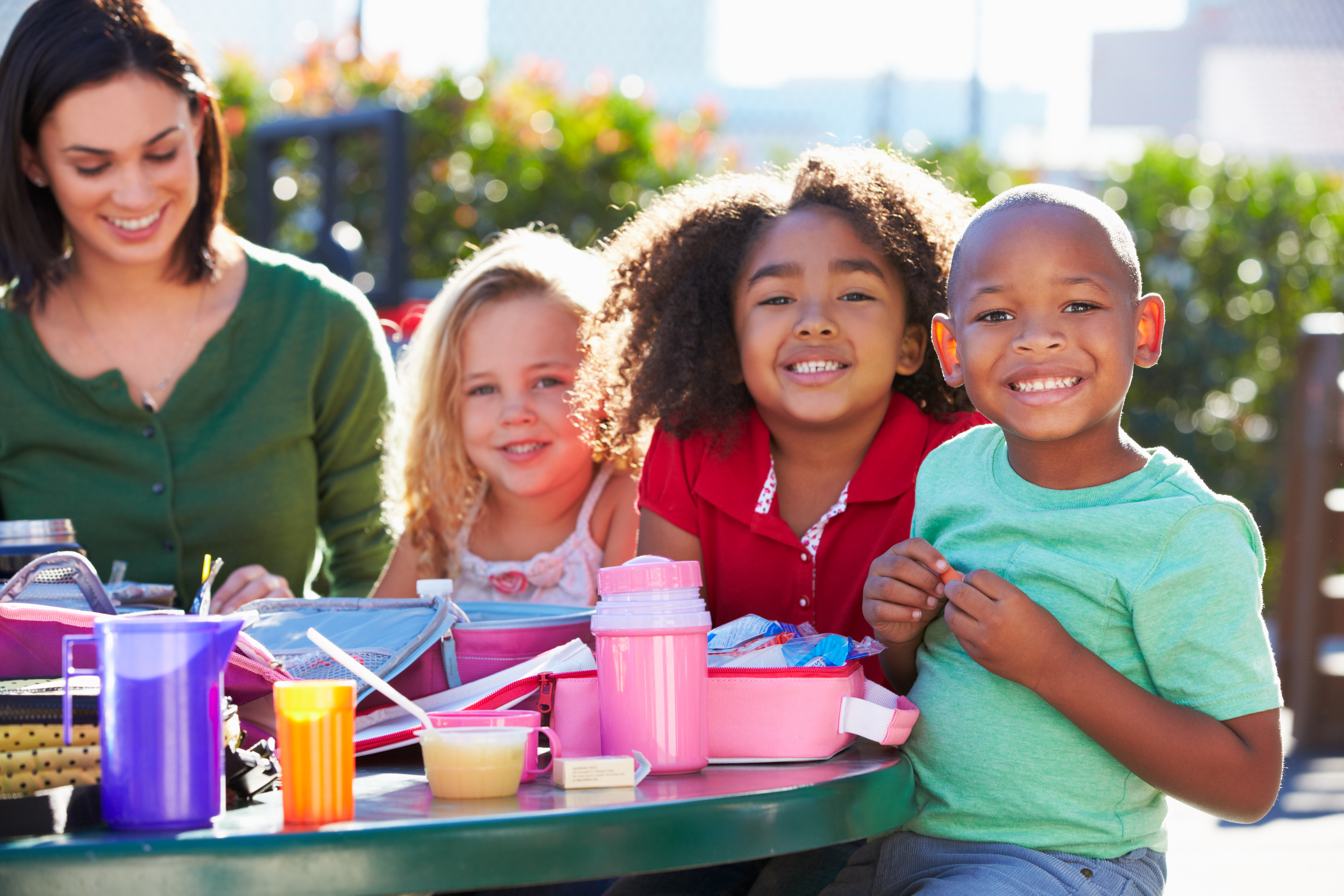 Back to School Snacks! Healthy, fun snack ideas to throw in kids' lunch bags!

Jarlsberg Cheese Snacks
Jarlsberg.com
Jarlsberg is a semi-soft cheese, naturally lactose and gluten-free, and have the same mild, mellow, and nutty flavor as the classic Jarlsberg Cheese, so the whole family can enjoy. Fans can now enjoy the delicious classic taste of Jarlsberg Cheese in this delightful, portable snack. The individually wrapped snacks are ¾ oz "cheese sticks" and come in portion controlled bags.
AYO Almondmilk Yogurt
AYOYogurt.com
it's Divine. Delivers fresh non-dairy options made with plant-based ingredients for today's health-conscious shoppers. Farm to Spoon, and available in four flavors these delectable yogurts are for everyone and the perfect healthy snack.
Clif Kid Zbar Peanut Butter Cookie
ClifBar.com
Introducing Clif Kid Zbar Peanut Butter Cookie, a delicious combination of creamy, sweet and salty peanut butter and nutritious, organic whole grain oats. Soft baked and packed with peanut butter flavor.
Kidfresh Waffles
Kidfresh.com
In three traditional and tasty flavors: Homestyle, Blueberry and Chocolate Chip, Kidfresh Waffles contain 8g of protein, 5g of whole grains, 8 vitamins, 8 minerals in one serving and are a wonderful source of fiber. Not to mention the Waffles contain butternut squash, for added nutritional value.
CoolHaus Ice Cream Sandwiches
Cool.haus
Coolhaus, the leading women founded and led ice cream brand known for being thoughtfully crafted with the highest quality ingredients and superior creamy texture recently launched a line of dairy-free ice cream cookie sandwiches.
SZENT
DrinkSzent.com
SZENT enhances the experience of drinking water with only the scent of all-natural oils infused in a ring around the neck of the bottle. This simple addition channels the flavor experience through your sense of smell, avoiding the need for artificial sweeteners or additives.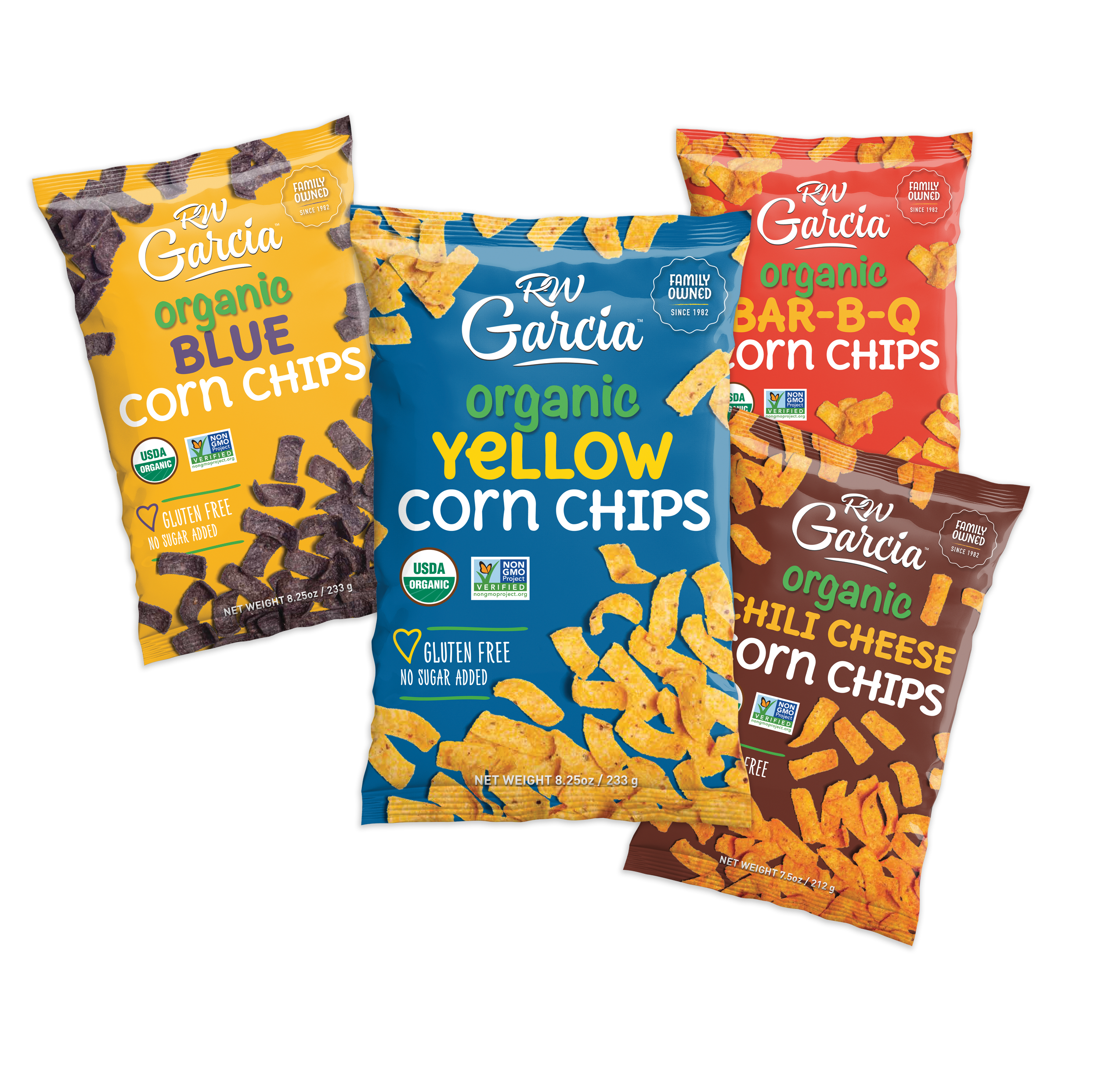 RW Garcia Organic Blue Corn Chips
RWGarcia.com
Look and taste just like the leading big brand, but with less calories, fat and sodium, available in four craveable varieties – Yellow Corn, Blue Corn, Bar-B-Q and Chili Cheese. The chips are not only delicious, they are also USDA Organic, Non-GMO Project Verified, gluten-free and kosher, produced in peanut- and tree nut-free-facilities.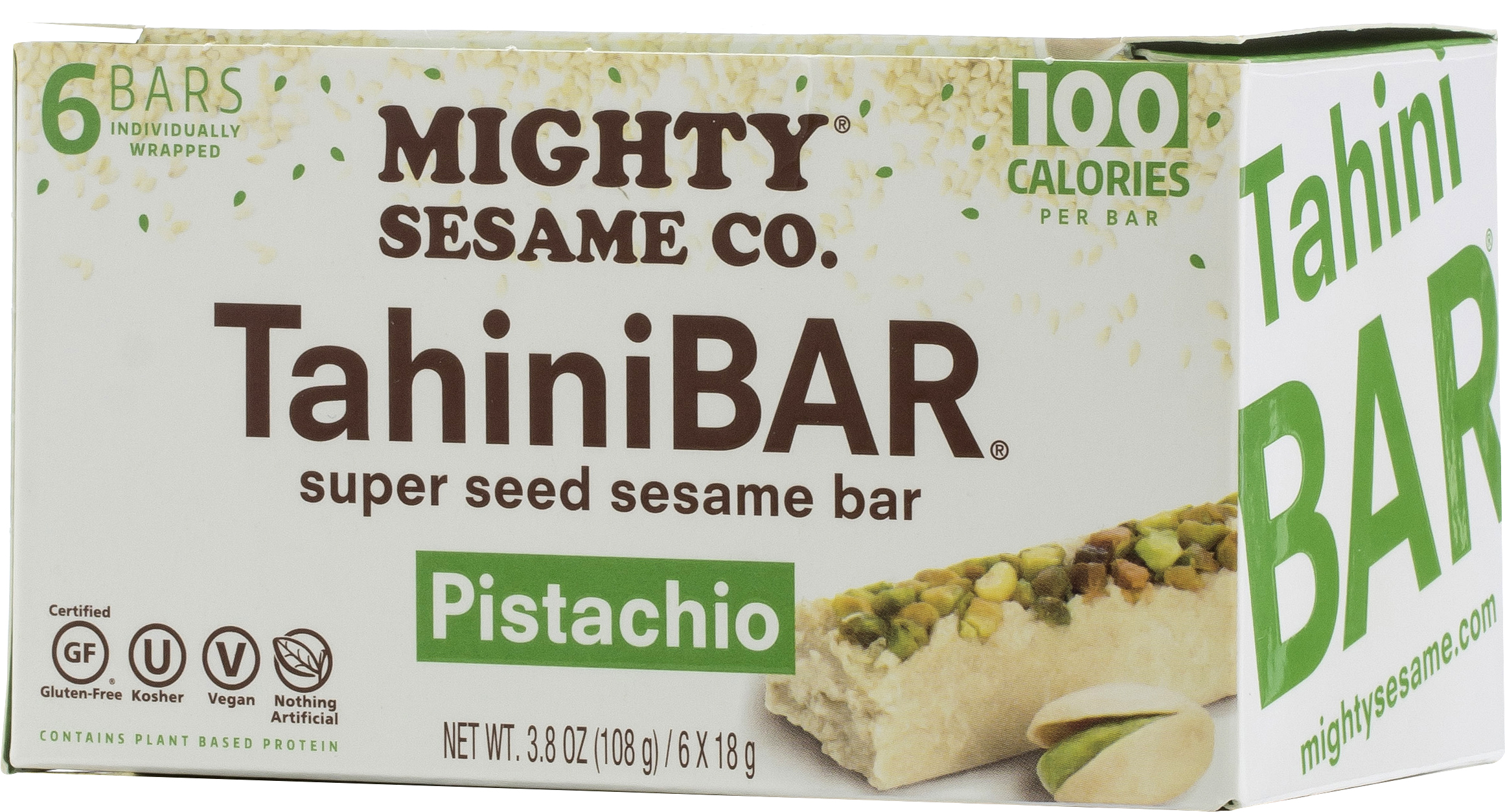 Mighty Sesame Tahini Bars
MightySesame.com
A twist on classic Tahini. You'll love the melt in your mouth sweetness of finely ground sesame seeds perfectly topped with chopped pistachios. This snack size bar is a perfect anytime snack. Great for on the go or a mid-day pick me up. A heavenly snack you don't have to feel bad about, its only 100 calories!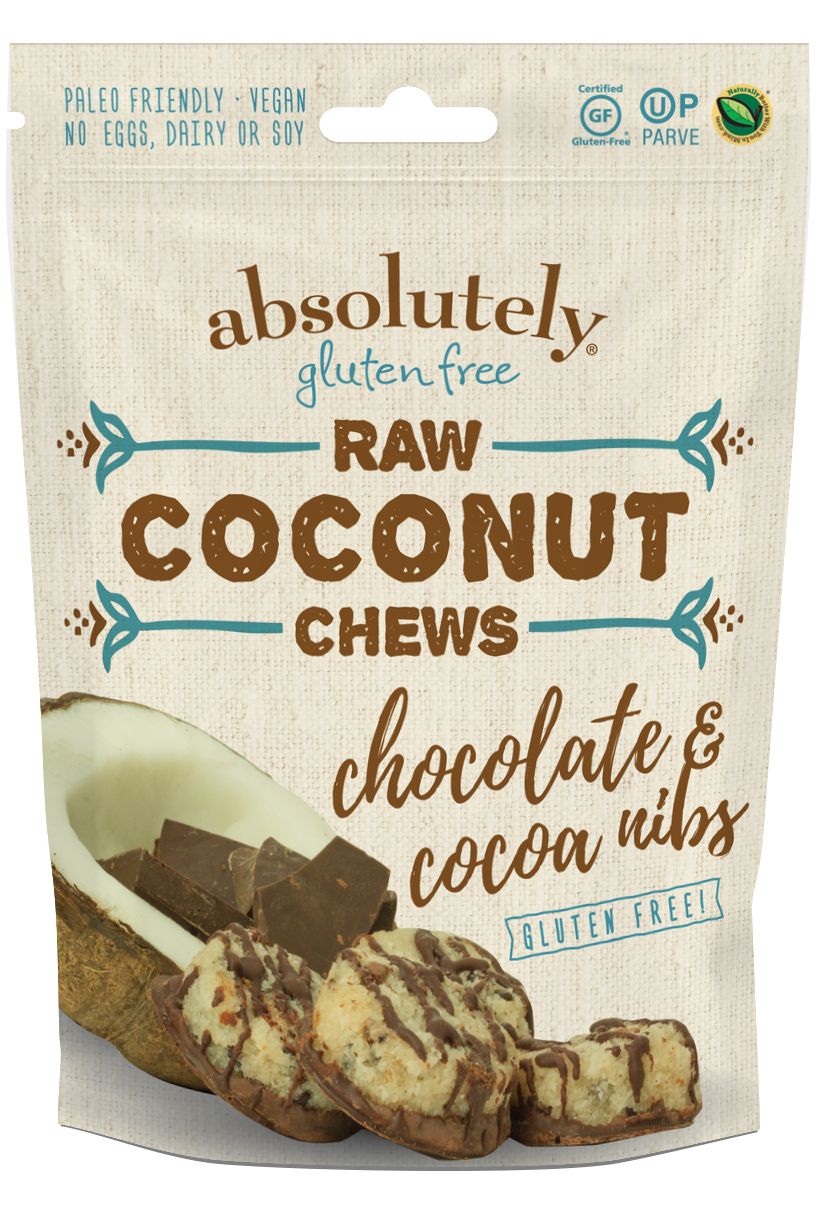 Absolutely Gluten Free Coconut Chews
Amazon.com
Raw Coconut Chews with Chocolate Drizzle and Coco Nibs. Individually wrapped bites for ultimate freshness. Stand up resealable pouch, great as a healthy treat and for the on go snacking.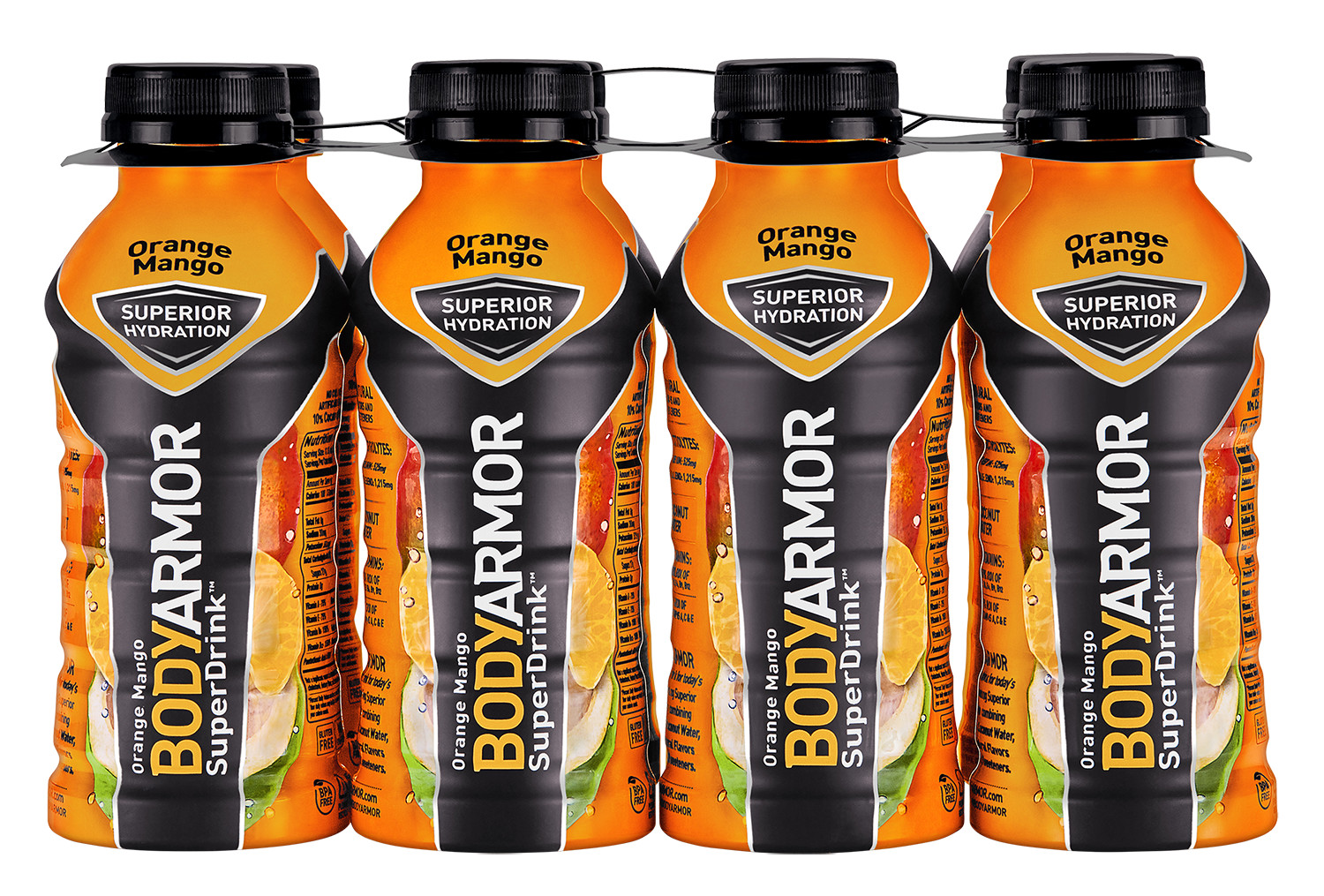 BODYARMOR Sports Drink
DrinkBodyArmor.com
Same great formula, including natural flavors and sweeteners, no colors from artificial sources, potassium-packed electrolytes and vitamins, is now available in a smaller 12oz bottle. Grab the 12oz 8-count team pack and take Superior Hydration on-the-go.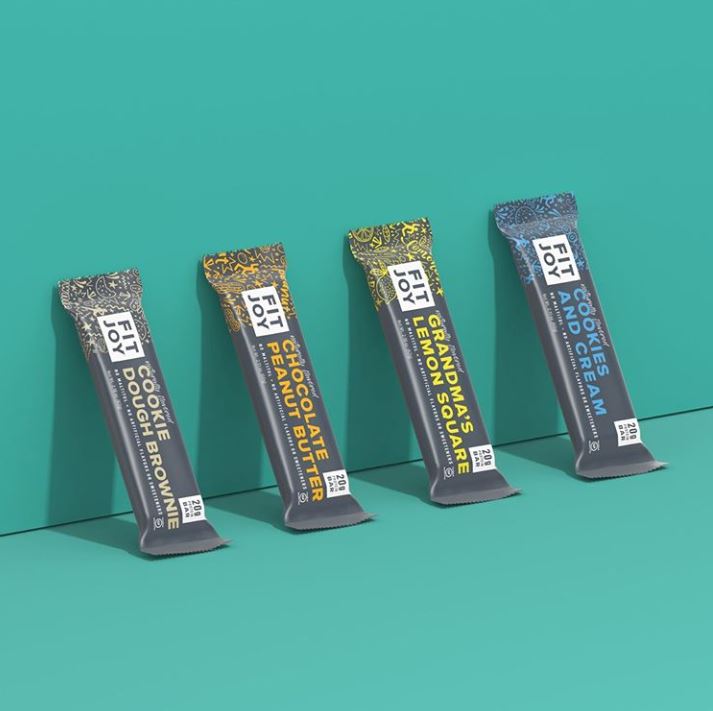 FitJoy Bars
FitJoyFoods.com
FitJoy's newly formulated 100% grain-free protein bars. The bars are available in fun-size (keto-friendly) and full-size and come in four yummy flavors: Cookies and Cream, Grandma's Lemon Square, Chocolate Peanut Butter, and Cookie Dough Brownie. They are also free from gluten, GMOs, maltitol, artificial flavors, and artificial sweeteners.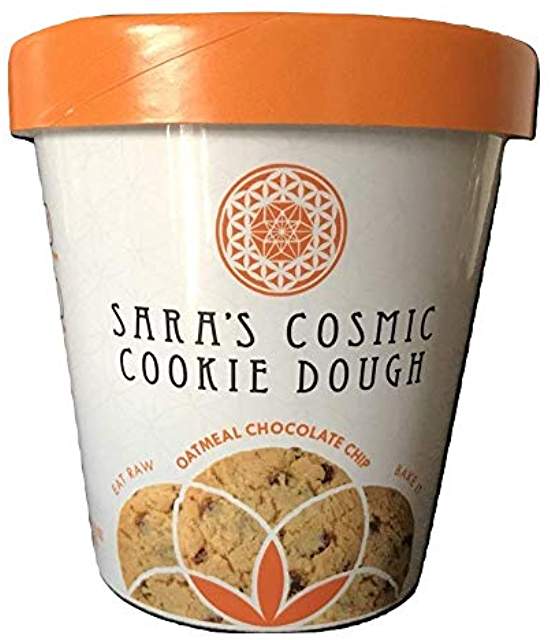 Sara's Cosmic Cookie Dough
CosmicCookieDough.com
Offers delicious and nutritious cookie dough that can be enjoyed raw or baked. Offering a healthier twist on traditional cookie dough, Sara's Cosmic Cookie Dough is gluten-free, vegan and paleo friendly.
Tree Top's Clear Pouches
Treetop.com
They are delicious, portable and best of all - parents can see the good inside since the pouches are see-through. It is "clearly" the whole package. Tree Top pouches are made with 100% USA apples and have no high fructose corn syrup or artificial flavors and colors. They come in seven delicious flavors: Apple, Mango, Cinnamon, Strawberry, Mixed Berry, Tropical, and Organic Apple.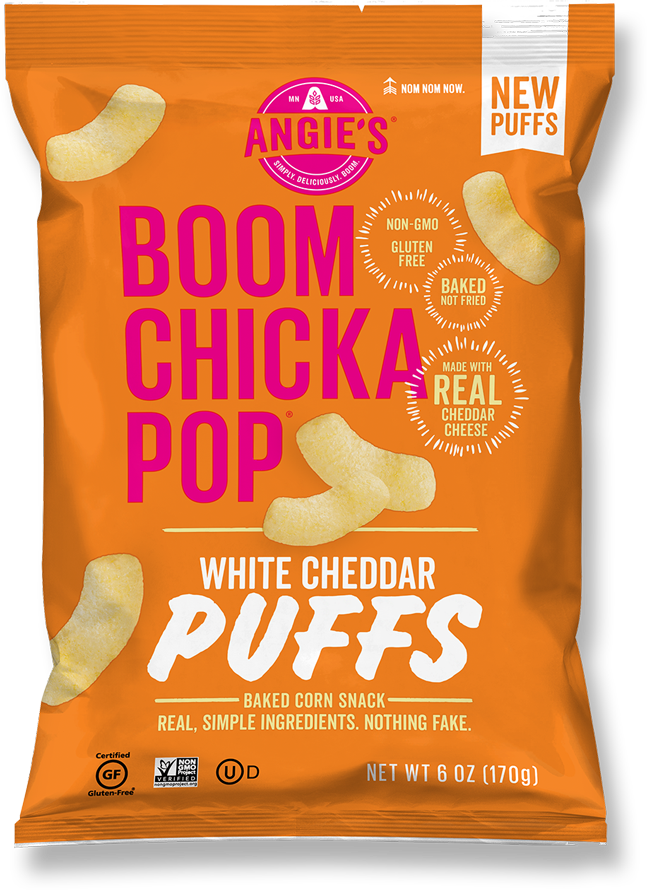 Angie's BOOMCHICKAPOP White Cheddar Puff Multipacks
Amazon.com
Crunchy, real cheddar cheesy goodness that's made for snacking on the go. Individually packed snack bags make these easy to grab and only 140 calories per bag.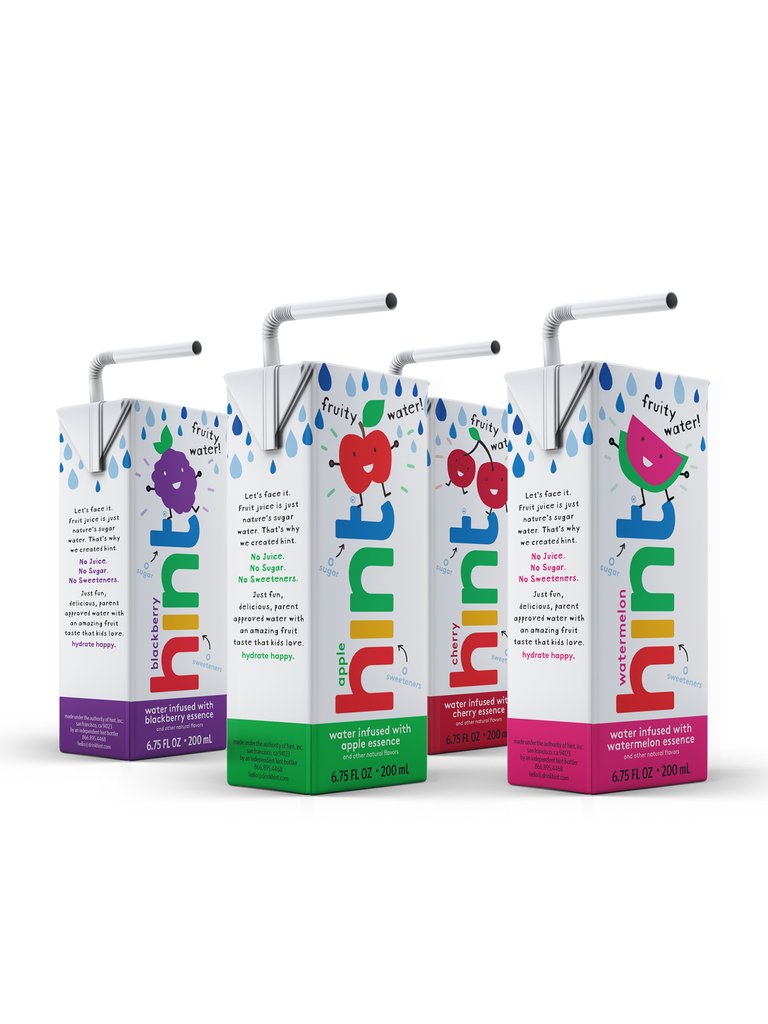 hint Water Boxes
drinkhint.com
Non-GMO certified and WHOLE30 aproved. Vegan and contain no MSG, nuts, soy or gluten. Delivers delicious refreshment with no juice, no sugar, no diet sweetners, no color, no calories and no preservatives.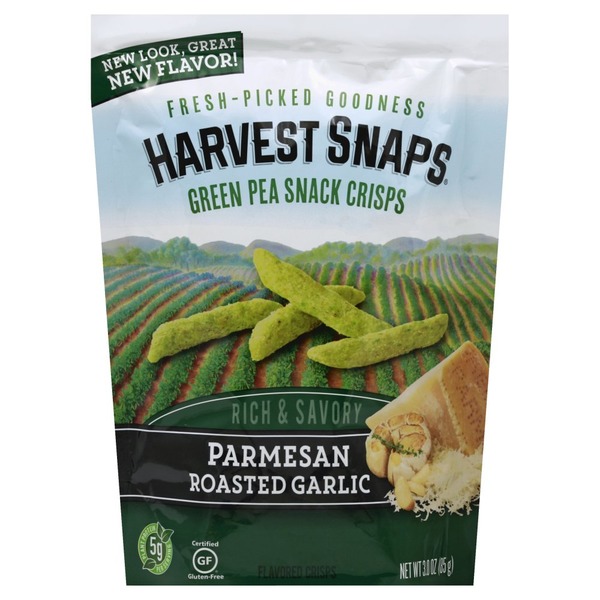 Harvest Snaps: Veggie-Based Crisps
HarvestSnaps.com
Farm-direct vegetables (green peas, black beans or red lentils) are the first ingredient of these better-for-you, veggie-based snack crisps, which are sold in their natural home: the produce aisle. These baked (never fried!) snacks pack in 4-5g of plant-based protein, 3-5g of fiber, plus calcium and potassium in every serving. Each irresistible, crunchy bite is completely free of artificial flavors, colors, cholesterol, and the common allergens: soy, nuts, wheat and eggs.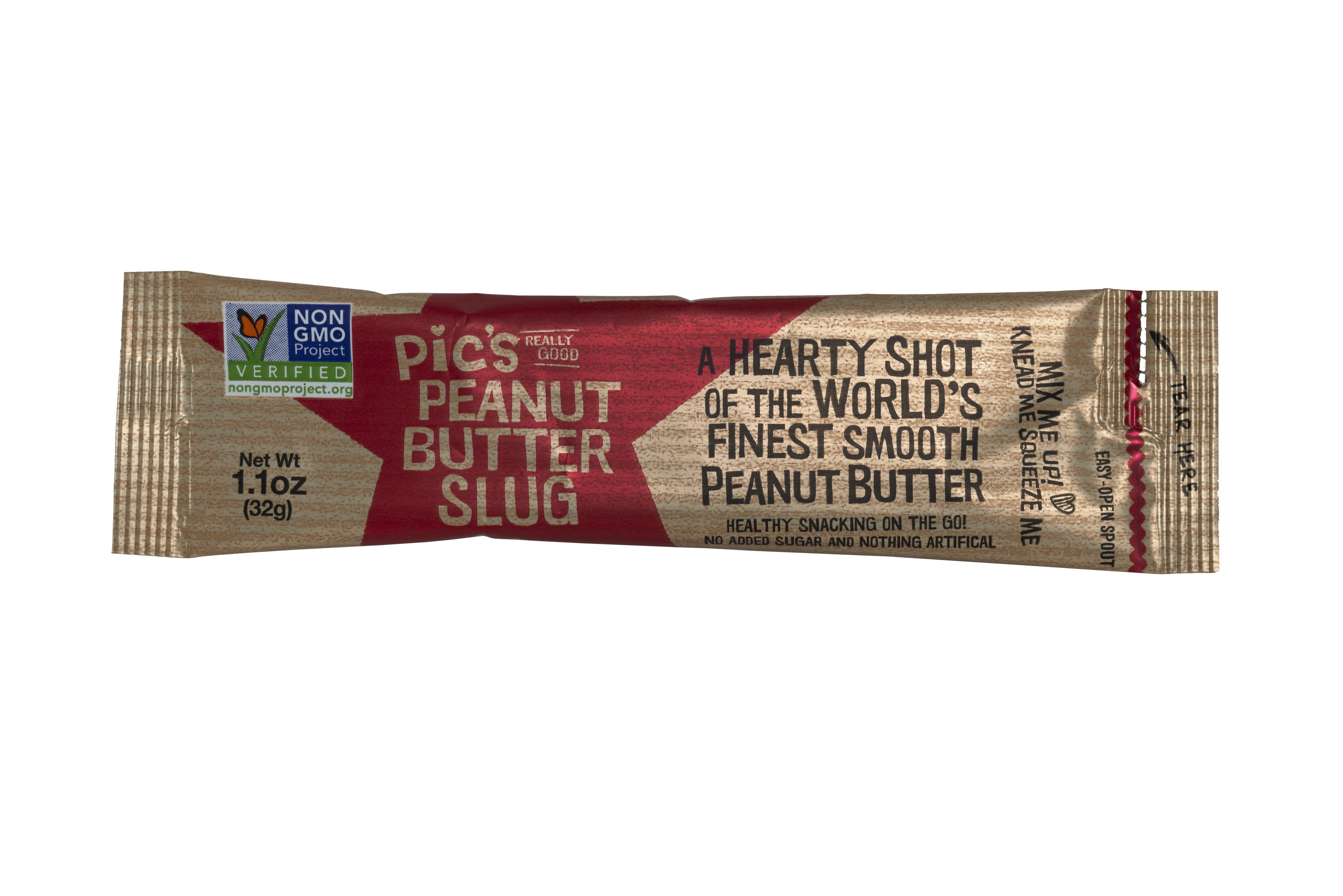 Pic's Peanut Butter Slugs
PicsPeanutButter.com
Pic's is made from the finest quality Hi-Oleic peanuts from Australia. Pic's then quick seals its peanut butter to preserve freshness and flavour. Pic's is all-natural, is gluten and sugar free and has no additives – simply peanuts and a trace of Kiwi salt, the unsalted version containing 100% peanuts. Four varieties are offered - Original (Crunchy), Original (Crunchy, no salt), Smooth and Smooth (no salt).
noosa lil tubs
NoosaYoghurt.com
A take on classic noosa flavors, in a more convenient size.​ lil tubs​ is combining your favorite tastes in an on-the-go look that is sure to still satisfy your cravings.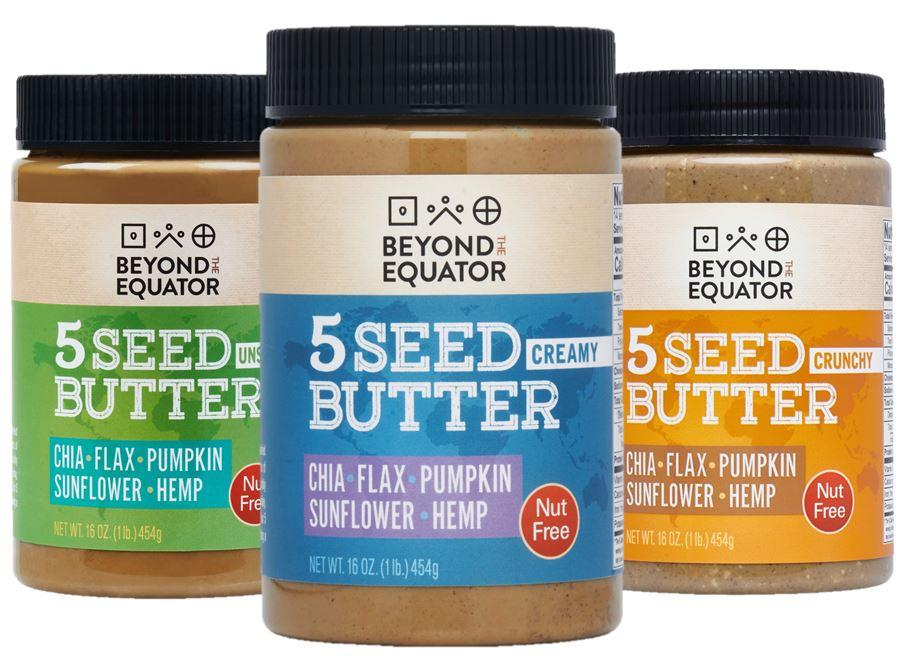 Beyond Equator 5 Seed Butter
BeyondTheEquator.com
Packed with 8 g of protein and contains only 5 carbs. It is non-gmo, gluten free, keto, vegan, and allergy friendly. Chia, flax, and hemp all add nutritious Omega 3's, antioxidants, and fiber. Contains absolutely no peanuts, tree nuts, or soy. The ingredients are simple—seeds, brown cane sugar, salt, natural flavors, and natural vitamin E. Sunflower seeds create a wonderful base butter while chia, flax, hemp, and pumpkin seeds add a nutritious superfood punch and lend to a luscious creamy texture.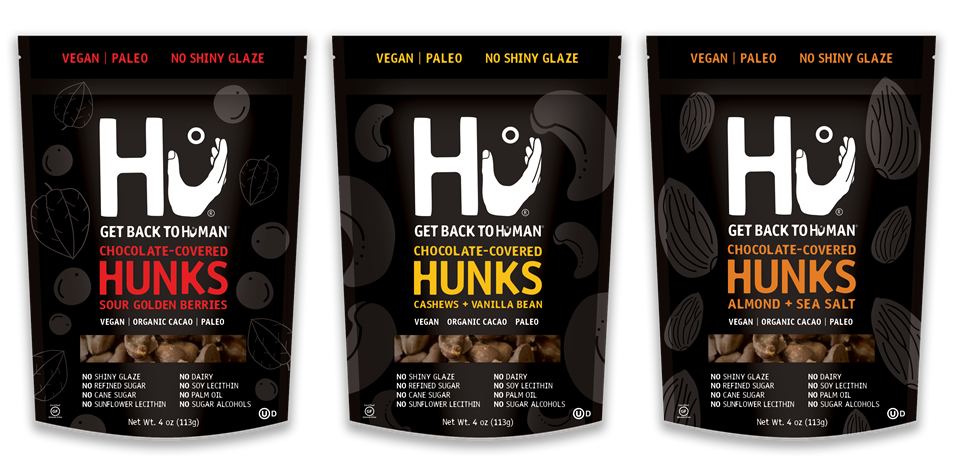 Hu Hunks
HuKitchen.com
Coated in 70% dark chocolate, unrefined organic coconut sugar, and organic fair-trade cocoa butter these vegan and paleo friendly options are crafted with quality, wholesome ingredients that don't compromise taste. Suitable for elementary school kiddos who need their sugar fix up to the working adult that needs a kick to their afternoon coffee. Three signature flavors: Cashews + Vanilla Bean, Almond + Sea Salt, Sour Goldenberries.
SMASHMALLOW
Amazon.com
Made with organic sugar and all-natural ingredients; nothing artificial. Gluten-free, clean-label indulgence that comes in eight flavor "smash-ups," including: Cookie Dough, Cinnamon Churro, Strawberries & Cream, Mint Chocolate Chip, Coconut Pineapple, Meyer Lemon Poppy Seed and Root Beer Float.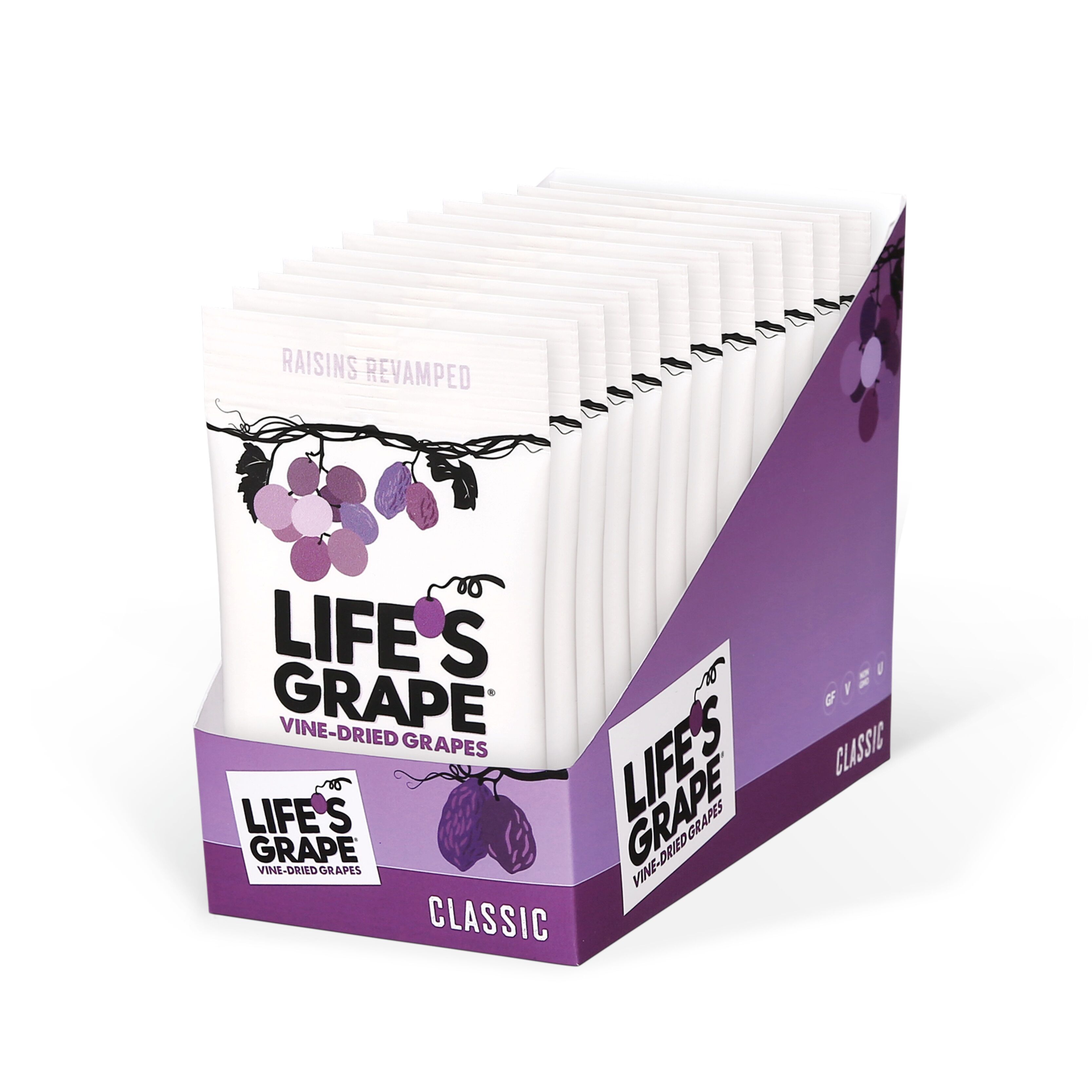 Life's Grape Classic Vine-Dried Grapes
Amazon.com
Made with grapes that are dried from soaking up the warm California sun right on the vine, Life's Grape offers superior flavor and juiciness with every bite. Bursting with energy, it is the perfect snack with just the right natural boost of sugar for both adults and kids. Also available: Dark Chocolate Dipped Vine-Dried Grapes.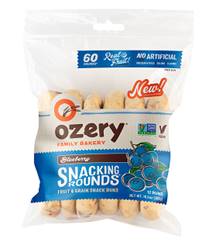 Blueberry Snacking Rounds
OzeryBakery.com
Packed with real fruit and grains, they are the perfect back to school option when you are in the rush in the morning or for a quick snack to add to your little one's lunchbox.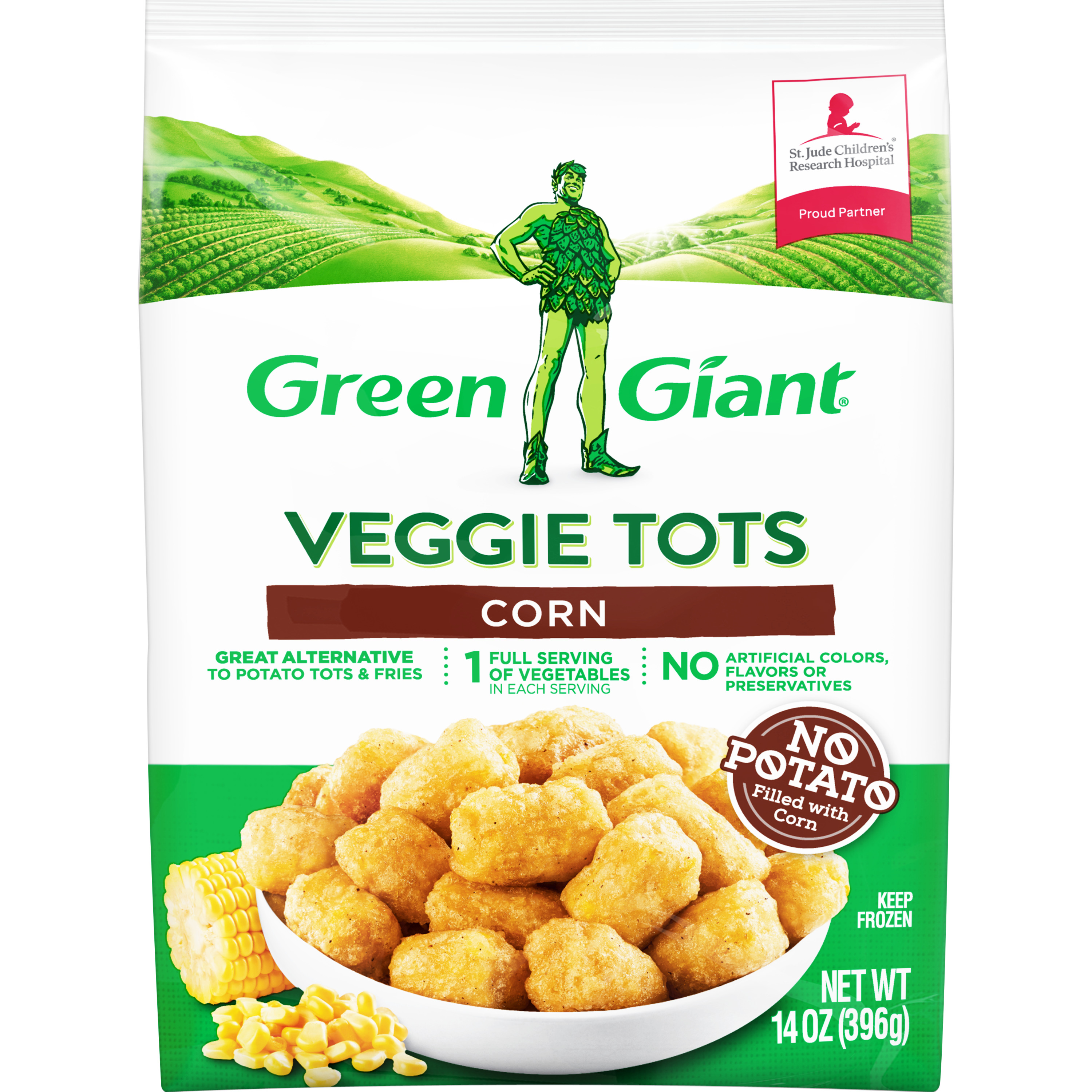 Green Giant Corn Veggie Tots
GreenGiant.com
A delicious alternative to traditional potato tots, Green Giant Corn Veggie Tots boast a full serving of vegetables in each serving, with no artificial flavors or preservatives – making it a great after school snack for all ages.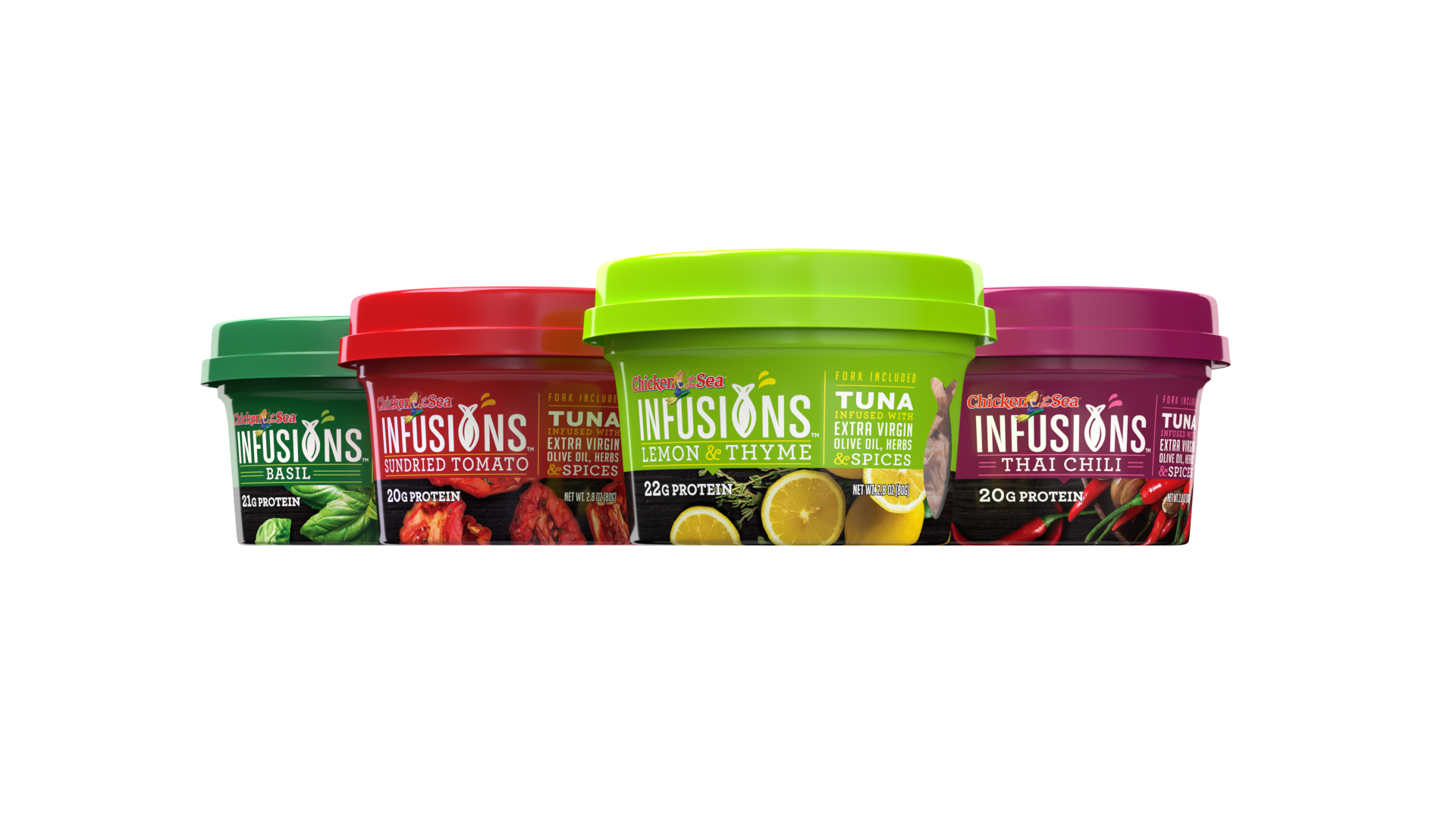 Chicken of the Sea Infusions
ChickenoftheSea.com
Infusions uses high-quality, tender tuna chunks infused with just the right amount of extra virgin olive oil, herbs and spices in each of the product's four different flavors: Lemon & Thyme, Sundried Tomato, Thai Chili, and Basil.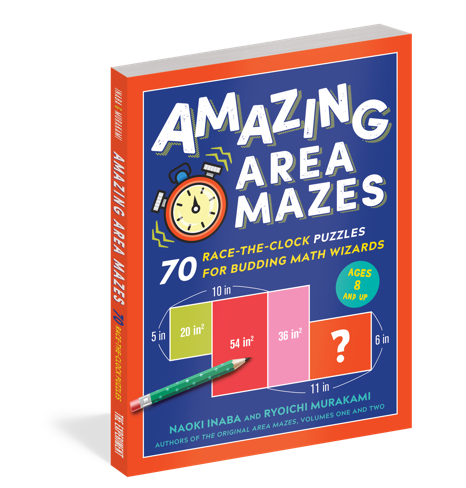 Brazi Bites Empanadas
BraziBites.com
These crispy, golden-brown pastry turnovers are made with simple and clean ingredients. Available in four approachable, high-protein flavors - Black Bean & Cheddar, Chickpea Veggie, Chicken & Cheese, and Beef & Bean - Brazi Bites Empanadas maintain deliciously gluten-free and grain-free products without using gums, additives, soy, sugar, flavors or preservatives. Also Available: Cinnamon Churro Brazilian Cheese Bread.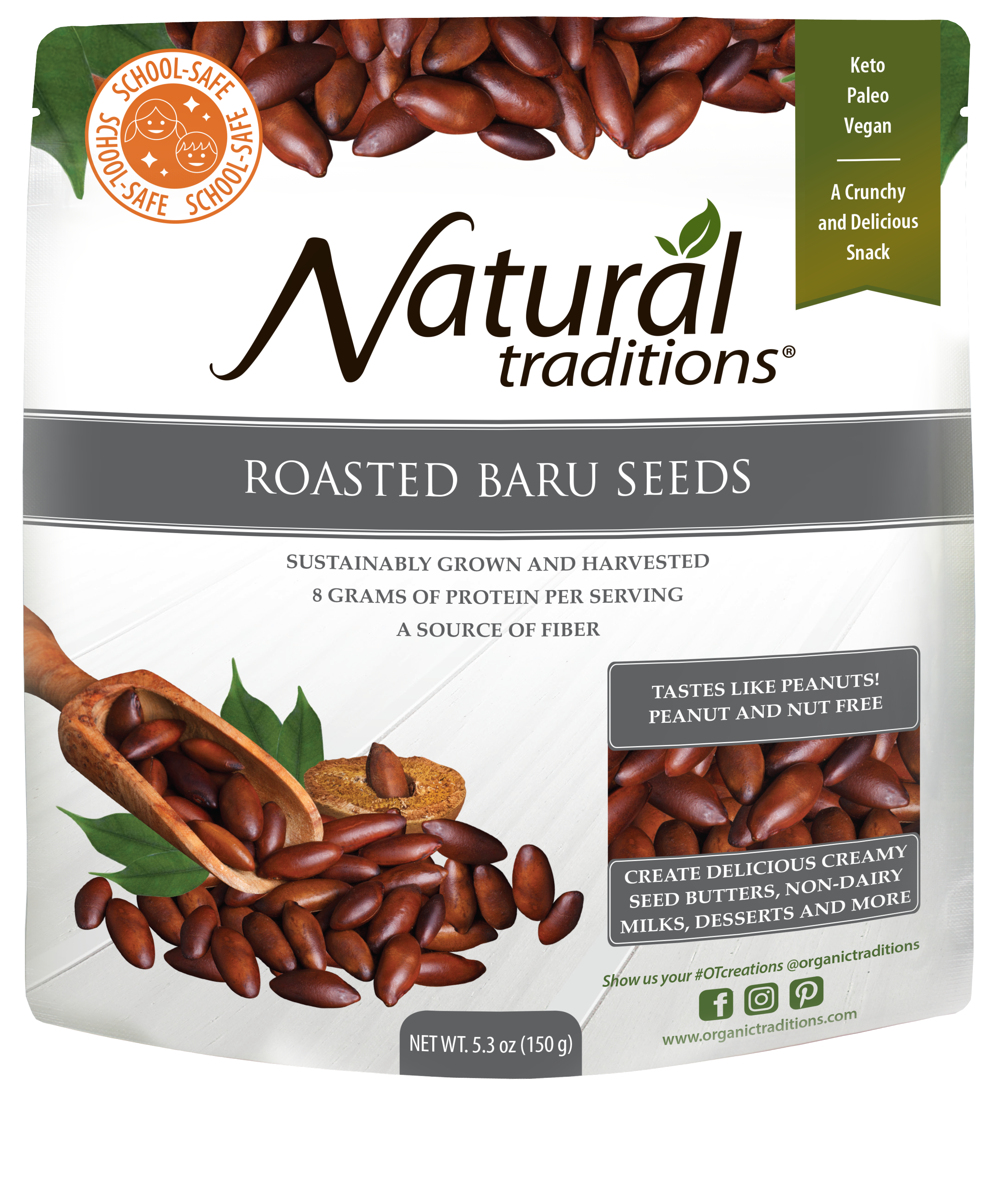 Roasted Baru Seeds
OrganicTraditions.com
Baru seeds are a nutrient-dense legume indigenously grown in the Cerrado, the tropical Savannah of Brazil. Wild-crafted and hand-picked, these seeds have more digestible protein compared to almonds and walnuts and are a source of fibre, iron and vitamin E. These seeds are 100% peanut free and yet taste just like peanuts.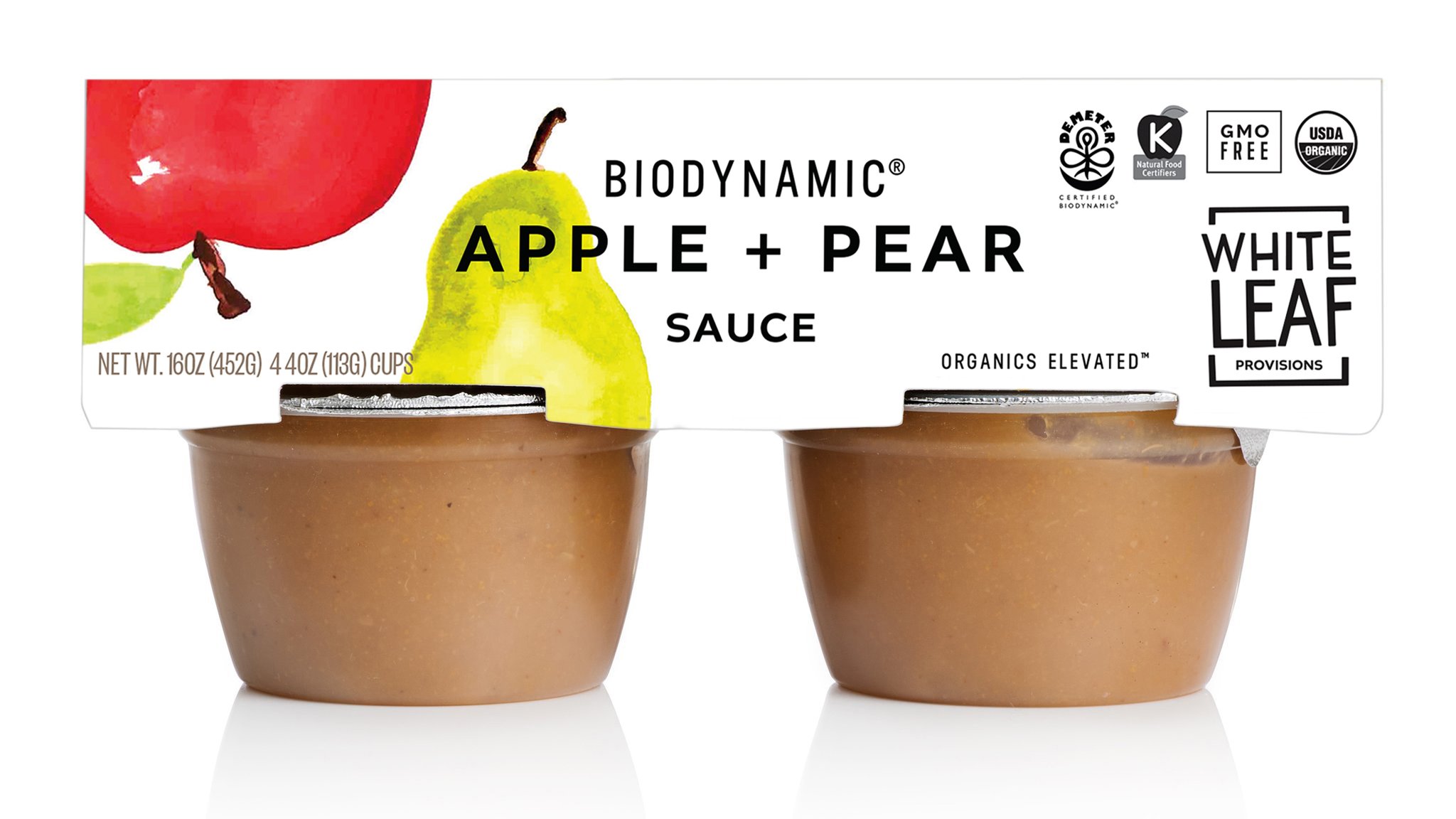 White Leaf Biodynamic Organic Applesauce Line
WhiteLeafProvision.com
Every aspect of White Leaf's applesauce line has been conceived with the health and wellness of our kids in mind along with what effect the product will have on their future. From BPA free recyclable packaging and organic Ceylon Cinnamon to 100% US grown biodynamic / regeneratively farmed fruits used, White Leaf is passionate about bringing about a change in how we develop children's eating habits while being conscious of the environmental footprint. Available in Apple+Ceylon Cinnamon and Apple +Pear.
Juicy Juice Splashers Organic
JuicyJuiceSplashers.com
A refreshing blend of organic fruit juice and filtered water, which contains 50% less sugar versus the leading juice, with no artificial sweeteners or colors and is packed with 100% Vitamin C. USDA Organic and non GMO. Flavors include Berry Lemonade, Fruit Punch and Tropical Twist.
Updated: August 2019