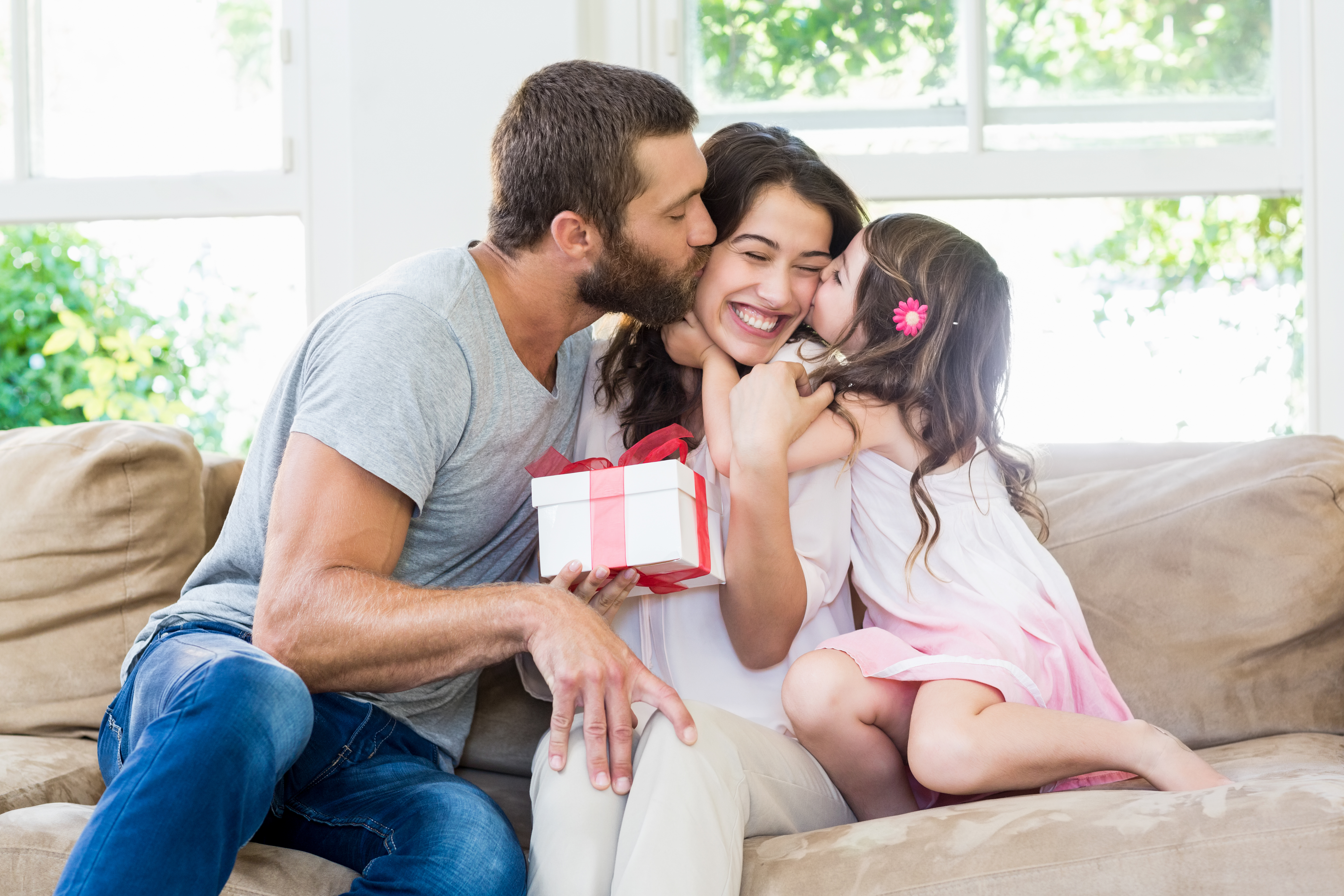 Gift Ideas for Moms! Looking for unique gifts for that special woman in your life? Check out these great ideas.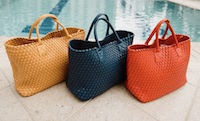 The Lucila
$129; HappyElsie.shop
Pop this chic, versatile, vegan leather tote bag on your shoulder and head to the beach or to the market. It is large enough to hold everything you need from day to night, is expertly hand woven, machine washable, and waterproof. Comes in a variety of exquisite colors.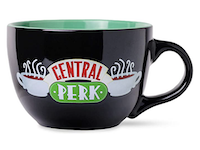 Friends Central Perk Mug
$11.99; Amazon.com
This oversized ceramic coffee cup holds 24 ounces of your favorite latte, cappuccino, or drip coffee when you need that extra boost in the morning and makes a perfect gift for all the Friends fans in your life. Now they can feel like they are having coffee at Central Perk with Rachel, Monica, Joey, Phoebe, Chandler and Ross.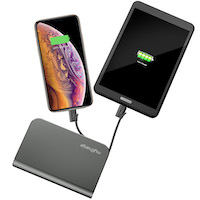 myCharge Hub Turbo 18W
$99.99; myCharge.com
Provides up to 6x extra battery life and has built-in Apple Lightning and USB-C charging cords that feature Apple Power Delivery and Qualcomm Quick Charge, meaning it can recharge iPhone and Samsung to 50% in about 30 minutes. The Hub Turbo also has foldout wall prongs on the back to directly recharge the unit.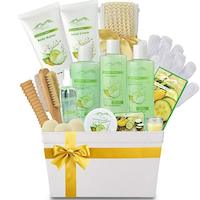 Cucumber Melon Deluxe XL Gourmet Gift Basket
$75; ardenorganics.com
Sensational bath accessories combined with spa goodies with Cucumber and Melon extracts and skin reviving hand mitts, back scrubber, brush, pumice and exfoliating bath pouf. We then add luxurious shampoo,body wash, bubble bath, bath salts, bath caviar and handmade soap.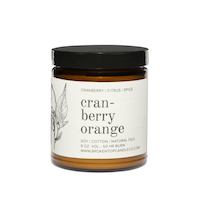 Cranberry Orange Candle
BrokenTopCandleCo.com
The seasonal Cranberry Orange scent is a warm scent that brings life to any space. Pairing two fruity favorites and a bit of spice to help clean and elevate during the fall season. Cranberry Orange consists of a tart citrus base with sweet cranberry top notes, a well-rounded favorite for all.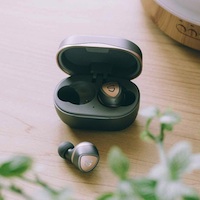 SOUNDPEATS Sonic
$49.99; SoundPeatsAudio.com
The perfect headphones for students whether they're tuning into virtual class or walking across campus. These wireless headphones feature smart touch technology enabling users to switch between songs, increase or decrease volume, and pick up phone calls all from the touch of a finger. The 15-hour battery life and charging case which holds an additional two charges makes these headphones ideal for long hours in the classroom.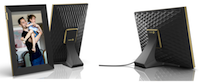 The Nixplay Smart Photo Frame Touch
$209.99; NixPlay.com
WIFI-connected digital photo frame, designed to share your favorite memories in HD screen resolution with family and friends securely and privately. Its new touchscreen features enable you to easily change settings on the frame without a remote- so easy to use, your non-techie friends will love it.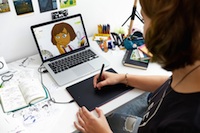 One by Wacom
$59.95; Wacom.com
You can sketch, draw, and edit photos with a simply great pen experience. It works with Chromebook too, which makes it perfect for students who want to handwrite digitally. The pressure sensitive and battery free pen brings a familiar, pen-on-paper feel to drawing and writing and is simple to set up and use. Everything from complicated cut-outs to delicate color adjustments, sketching and drawing is much easier and more precise. The tablet has everything you need, just connect the USB cable to your Mac, PC, or Chromebook, download and install the driver, and you're ready to go.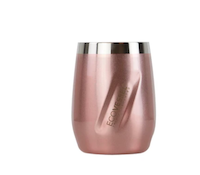 Port Insulated Stainless Steel Wine Tumbler
$21.95; EcoVessel.com
EcoVessel creates modern designed, performance-driven insulated stainless steel water bottles, mugs, tumblers, and growlers. These award-winning hydration vessels combine fashion and performance and keep your drinks hot and cold for hours.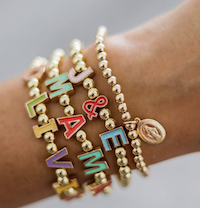 Isabelle Grace Jewelry Color Pop Letter Bead Bracelet- Isabelle Grace LOVE JOY gold bracelet
$34; Isabellegracejewelry.com
A stylish way to express yourself! Fun, bold and bright!! This trendy bead bracelet is upping the name bead bracelet game with super fun and colorful enamel letter beads. Perfect for stacking with a couple of your favorite sayings/names or they can be worn mixed in with a current bracelet stack. They can wear favorite people's names (or their own), short sayings, or cute messages. Self expression is the ultimate fashion statement!
eeBoo English Cottage 1000 Piece Puzzle
$23.99; eeboo.com
Piece together an afternoon walk along a path in the English countryside and discover this enchanted and colorful cottage. An open door invites you in for a spot of tea after puttering about in the flower and vegetable garden. Take a moment to enjoy the cat, the lounging dog, and chickens roaming freely among the tulips, all while little rabbits nibble in the garden. Beautifully illustrated by the English artist Victoria Ball.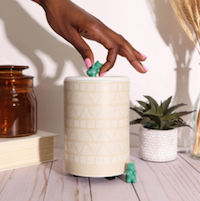 The Mod Wax Warmer
$39.95/Wax Melts $12.95+; HappyWax.com
A flame-free, trouble-free method of melting scented wax on a ceramic warmer to create fragrance. Set a timer for 3, 6, or 9 hours, so you can "set it and forget it" without any worry. Wax melts can also mix and match to create custom fragrances and discover your own signature scent.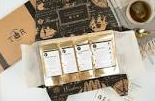 Loose Leaf Tea Subscription Box
$21.25–$25; TeaRunners.com
Tea Runners is the world's finest loose leaf tea club. Every month our members receive a curated collection of four of the world's best loose leaf teas, along with tasting notes and brewing instructions. Go with our curated selections or customize your own box from up to 20 tea selections per month.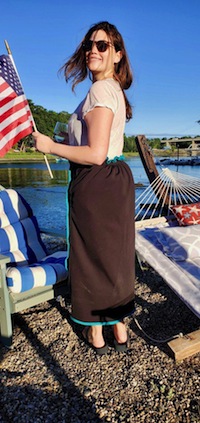 MOZY Softshell Blanket
$70; GetTheMozy.com
From cold bleachers to frost covered campsites, embrace the chill while staying cozy with the Mozy Softshell. Mozy's sleek design keeps you warm and mobile while in the stadium cheering on your favorite team, on the beach, during air travel, in a chilly office and more. This innovative wrap-and-go blanket is the perfect lightweight layer that provides adjustable warmth and moves with you as you refill your glass, join in the lawn games, or go for an evening stroll. Each Mozy features handy pockets for storing your phone, gear, or beverage and a unique foldable design for easy transport.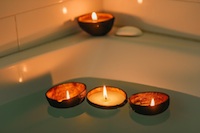 Backyard Candles Coconut Candles
$10–25; BackyardCandles.com
Handmade with up-cycled coconut shells that otherwise would have been tossed away, polluting the environment. The unique aromas invigorate a room while creating a serene environment for relaxation and comfort. Boost your self-care regime with a dreamy bath and coconut candles that float.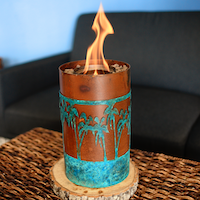 Baby Fire Pit
$94.99; BabyFirePits.com
Measuring in at only 10 inches tall, these are the perfect size for coffee tables or apartment patios. They are designed to be used with an odorless, smokeless, and nontoxic gel fuel for mess-free and hassle-free enjoyment.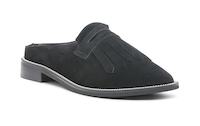 Lena Walking Loafer Mules
$94.99; RagNCo.com
The suave black mule in genuine suede is an ideal addition to your 9 to 5 and beyond look. A very comfortable pick with smooth leather construction, gilded insole with support, and gripping German sole that supports. From the day at work to an evening walk by the home, be comfortable and at ease with this pair of genuine leather Mule.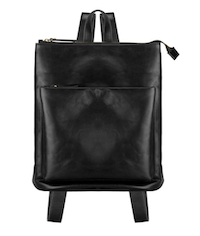 The Addison
$229; Andar.com
Made from premium full-grain oil waxed leather, this gorgeous bag comes in two color options and features several pockets to store essentials. Beautifully versatile, this is your must-have accessory for every occasion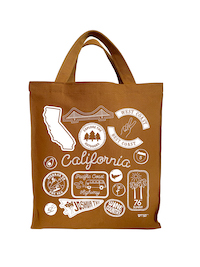 California Shopper Tote
$26; MapTote.com
Fun and whimsical design of patches and pins inspired by travel to California, this tote bag is perfect for everyday errands like grocery shopping with its short and sturdy handle. It is inspired by the classic brown paper bag you'd use at the grocery store.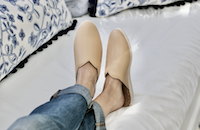 Dooeys
$129+; Dooeys.com
Made for modern home life and are beautiful shoes designed for comfort and made from premium, plant-based & recycled materials. Coziness of a slipper with the comfort of a sneaker. Made from sustainable materials including apple leather, sugarcane soles & recycled plastic.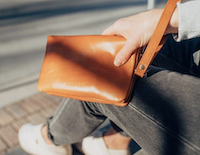 The Stevie
$109; Andar.com
The perfect choice for when you need to carry just a little more than your wallet can hold and a little less than what fills a bag. Features four interior card slots, a zippered pouch, and another slot perfect for your phone or keys. With a hidden magnetic clasp and a wrist lanyard for easy access, it is both secure and accessible.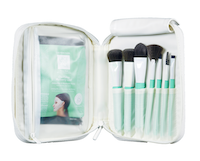 LARUCE Beauty x Dermovia Essential Facial Brush Set
$300; LaruceBeauty.com
Features multitasking makeup tools to help you apply Dermovia's Lace A Peel Charcoal Bamboo Mask Paste and Clarifying Mulberry Leaf Lace Your Face mask and reveal brighter and dewy looking skin.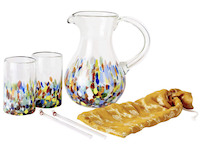 Punch Box Slim Iced Tea Pitcher and Glasses
$60; GlobeIn.com
Serves cold drinks with style, perfectly paired with tall handblown water glasses in our popular colorful dot design. Eco-friendly and chic doesn't end there, Punch Box includes a set of two glass straws for any sort of libation.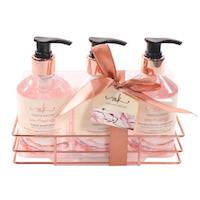 Anti-Bacterial Hand Sanitizer, Soap & Lotion Caddy
$24; MannakadarCosmetics.com
A hand sanitizer and anti-bacterial soap set from the Sea Minerals Collection that is effective against most common germs while being gentle on the skin. Features a pomegranate scent with soothing sea water.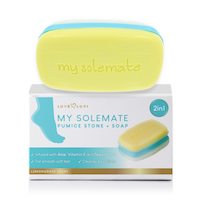 My Solemate 2 in 1 Pumice Stone and Callus Remover
$14.99; Love-Lori.com
The revolutionary product that makes an at-home pedicure possible. With lemongrass soap that soothes and moisturizes your feet, and the market's most effective synthetic pumice stone, you'll wonder why you've spent so much time (and money) in the salon.
Piece & Love Songbirds Tree 1000 Piece Jigsaw Puzzle
$21.99; eeboo.com
Twelve varieties of birds are perched on a tree amidst the beauty of a garden all around them. With their highly detailed radiantly colored plumage, these English Songbirds will engage any birdwatcher.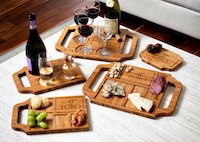 Left Coast Custom Charcuterie and Wine/Cocktail Boards
$48.50; LeftCoastOriginal.com
These custom charcuterie and wine/cocktail boards are original designs. Serve your guests with style and panache, or give these boards as a gift. Each engraving is burned deep into the board for a quality look and feel.
Fresh Squeezed Fragrance Oil Reed Diffuser
$36; BrokenTopCandleCo.com
A classic and beautifully crafted vessel that efficiently distributes fragrance over a long period of time. Cloaked in our signature botanical artwork, and set off by subtle black reeds, the diffuser is a tasteful addition to every living space.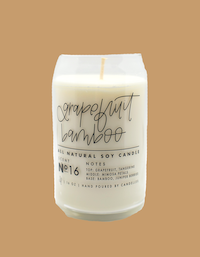 Grapefruit Bamboo Candle
$28; ChalkFullofLove.com
This candle is like walking through a blooming garden in the Springtime. It has a fresh, citrus scent with a hint of some floral notes. Burn this candle in the kitchen with the windows open and some happy music on the playlist. Nothing quite sets the mood for Spring like a fresh smelling candle.
Updated: October 2021