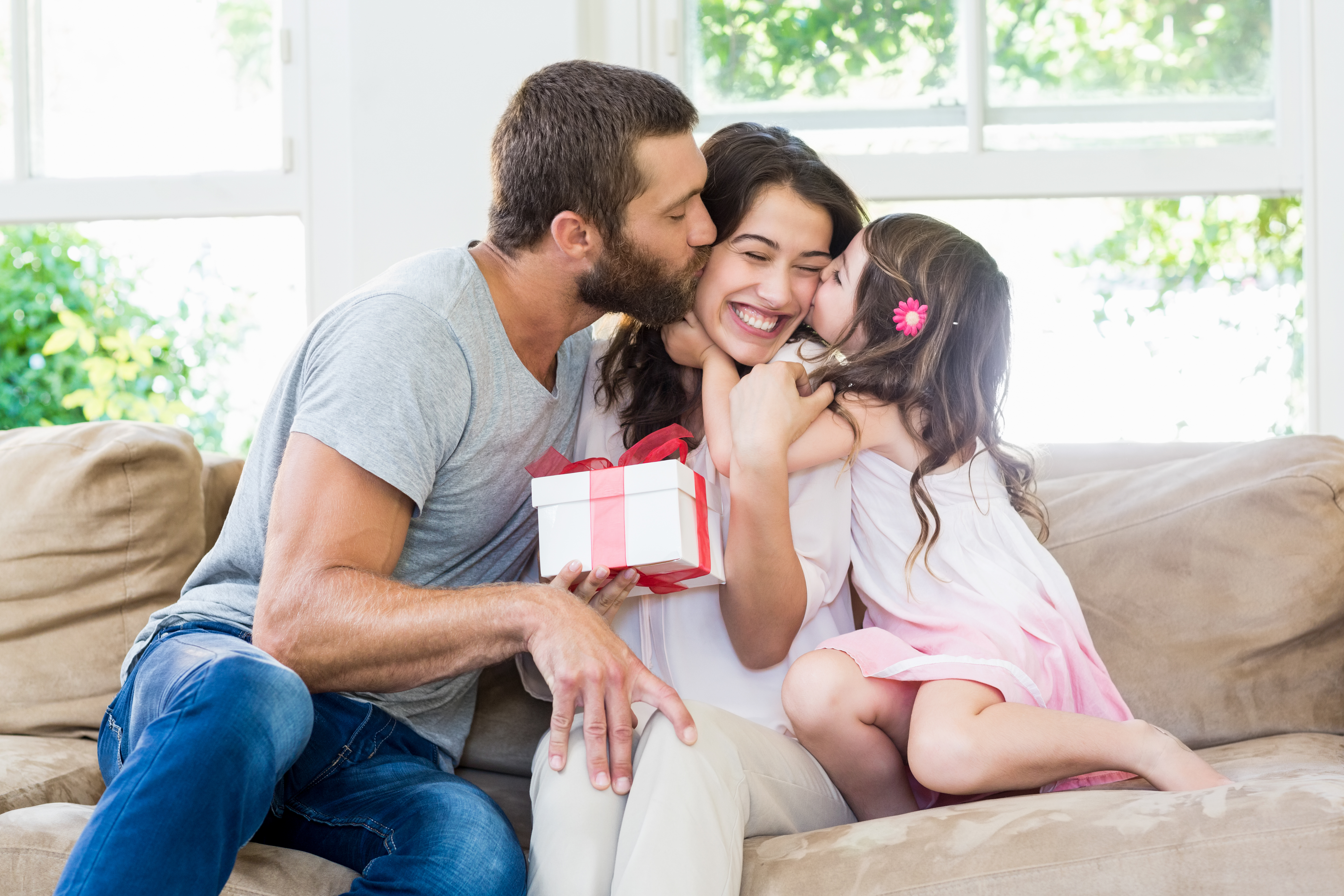 Gift Ideas for Moms! Looking for unique gifts for that special woman in your life? Check out these great ideas.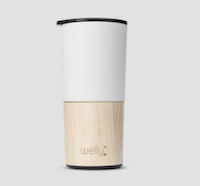 WELLY 12 oz. Tumbler
$32; WellyBottle.com
From morning cold brew or smoothies to afternoon cocktails on the beach, the triple-walled, vacuum-insulated Tumbler has you covered with a sliding lid for easy, one-handed drinking.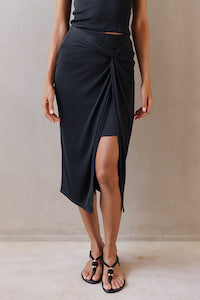 Arya Knot Skirt
$164; ConstantSol.com
A high rise, midi length knot-front skirt with an elastic waistband and front modesty skirt for consistent sun protection.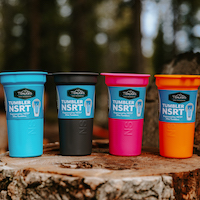 Tumbler NSRT
$11.99; Trailkeg.com
Maintain the integrity of your prized Yeti Tumbler. NSRT is microwave and dishwasher safe for reheating coffee & tea and worry-free cleaning. Durable and hassle-free material for easy removal or insertion for replacing, reheating and cleaning so you don't miss a beat in your daily routine. The silicone is 100% FDA approved and safe for reheating, consuming beverages and mixing cocktails.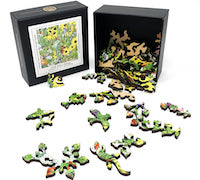 Nautilus Puzzles
Starting at $15.95; https://nautiluspuzzles.com
From colorful floral designs to sunny landscapes to warmer travel destinations, Nautilus Puzzles has over 100 different puzzle images to choose from to help brighten someone's day. They craft intricate wooden jigsaws for adults uniquely designed with fun and vibrant pieces featuring different art styles and well-known artistic masters. They use soy-based inks and the latest cutting-edge laser technology to fabricate pieces from formaldehyde-free birch/basswood plywood sustainably harvested in Finland and FSC-certified. All puzzles are made in San Luis Obispo, California too.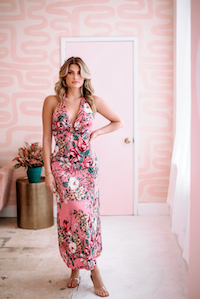 Veronica M – Rosie Halter Ring Stretch Maxi Dress
$140; VeronicaM.shop
The brand expertly combines classic styles and vintage patterns with a bohemian twist to create statement pieces and closet staples. All offerings are versatile and comfy, designed intentionally for how today's women live their lives from day to night. The signature ITY fabric is a soft and breathable jersey woven with twisted yarn that beautifully increases stretch and durability.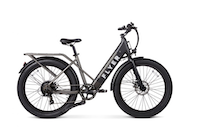 Radio Flyer eBike
$1799.99; RadioFlyer.com
Radio Flyer's sustainable and high-tech FLYER Line, is a line of eBikes for adults. From running an errand in the neighborhood to riding back from coaching baseball practice, the two FLYER bike models include a wide range of product accessories such as storage bins, cargo carriers and child seats. These accessories add another level of fun and functionality to the Flyer Line that can be used riding with the family or everyday use.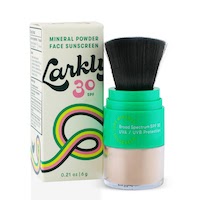 Larkly: Mineral Powder Face Sunscreen 30 SPF
$32; larkly.com
Mess-free reapplication throughout your busy day. SPF 30. No grease, no mess and no white tint. Reef safe, chemical-free, fragrance-free, cruelty-free.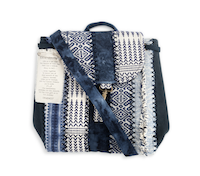 Your Journey Indigo Backpack
$47.50; Demdaco.com
A stylish and functional everyday bag for journeys large and small. For all the little steps you take in your journey, this backpack carries the essentials needed for accomplishing your to-do list or letting it go for a day of fun. Each one is hand-woven in India. Message on packaging reads, "Life is a lot like the fabrics of this bag, each has a unique story to tell… woven together to remind you of your seasons of joy, lessons learned, lives you've touched, and the forever friends you've made. The destination provides its own rewards, but the true gift is in the journey."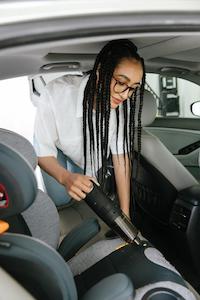 Ayla Vac-Ayla & Co. Vacuum
$60; Ayla & Co. - Vacuum
Ayla Vacuum is trendy and efficient new way to clean at home, work, or traveling. It's a daily lifesaver designed by parents to make life easier. It takes the mess, and the chaos, out of everyday events for a quick cleanup wherever it happens.
State of Terror Book Box
$89.99; us.sweetreadsbox.com
Includes State of Terror by Hillary Rodham Clinton & Louise Penney. This truly fantastic novel will have you on the edge of your seat. Also included are amazing treats and goodies including salty caramel crunch, Foundry coffee, hand rescue hand cream, a bookmark, a milk frother to make the perfect latte, coffee exfoliator and a pin.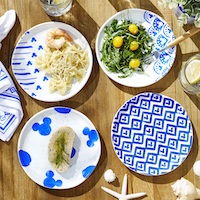 Mickey Mouse Homestead Tidbit Plate Set
$49.99; ShopDisney.com
Meal times are always more enjoyable in the company of Mickey so serve up a smile every time with this set of tidbit plates. Each of the four ceramic plates features a different design with a distinctly folk art style incorporating Mickey icons.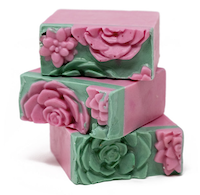 Succulent Shea Butter Soap
$8.99; EvxoCosmetics.com
These succulent soaps are made with all-natural ingredients and are the perfect gift for any succulent or plant lover. They also make a wonderful decorative piece for any bathroom or kitchen.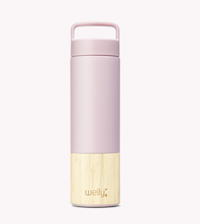 Welly Bottle-Traveler
$33; WellyBottle.com
Minimalist design made with natural and renewable bamboo. This triple-walled, vacuum-insulated bottle comes with a removable infuser and sleek loop cap that makes it beautifully simple to stay hydrated. The Traveler 18 oz. bottle keeps drinks cold for 24 hours and hot for up to 14 hours.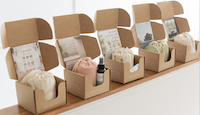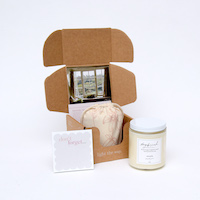 Vellabox Candle Subscription Box
Starting at $12; Vellabox.com
Artisan candles delivered monthly. Featuring a new artisan-made candle + surprise item in every box. Curate your box to your personal scent preferences. Perfect for yourself or makes a great gift for a friend.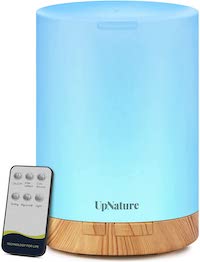 UpNature Essential Oil Diffuser
$24.99; Amazon.com
Spring is in the "air"…literally…with this cool mist ultrasonic diffuser that provides up to 12 hours of continues aroma, an auto shut off and a selection of 7 LED light colors from which to choose.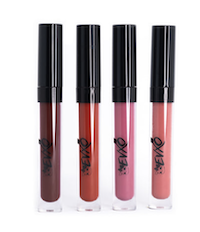 EVXO Cosmetics Liquid Lipstick
$19.99; EvxoCosmetics.com
Lightweight, applies easily and precisely with a matte finish and provides full coverage you can wear comfortably all day. This waterproof formula does not bleed or feather.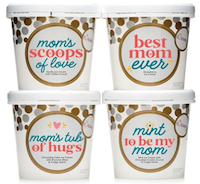 eCreamery Mother's Day Ice Cream
$59.99–$79.99; eCreamery.com
The eCreamery Mother's Day Premium Collection: Mom's Scoops of Love – Butter Brickle - Vanilla Ice Cream with Toffee Crunch; Best Mom Ever – Strawberry Ice Cream; Mom's Tub of Hugs – Chocolate Cake Ice Cream with Brownie Bites and Fudge Swirls; Mint To Be My Mom – Mint Ice Cream with Chocolate Cookie Crunch and Fudge Swirls.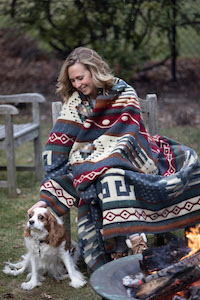 Ecuadane Blankets
$188; https://ecuadane.com
Ecuadane's super-soft handmade blankets are made from a washable fabric designed to withstand the wear and tear of a life well lived. Unique, vibrant and with a lifetime warranty, you can be sure that this blanket is built to last.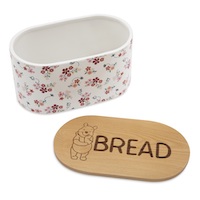 Winnie the Pooh Ceramic Bread Bin
$49.99; ShopDisney.com
Bees buzz all around the outside of this ceramic bread bin, but the wooden lid featuring Winnie the Pooh will keep them out and the contents safe and fresh.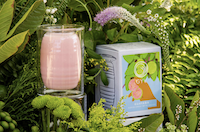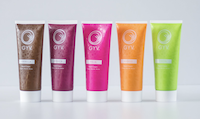 GYV Mesoamerican Beauty Products
Prices vary; justgyv.com
This collection of self-care items is here to make you feel good all over - with the added luxury of enjoying Mesoamerican culture with a collection of candles and lotions that immerse you in beauty and refresh your environment. Founded by a husband and wife team, the brand now launches a new collection, partnering with five Latin graphic designers worldwide to create a product line benefiting a non-profit of their choosing.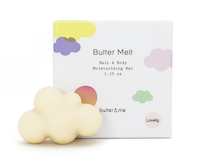 Butter Melt: Har & Body Lotion Bar
$20; ButterAndMe.co
Formulated with just four core ingredients, Butter Melt lets you indulge in full-body hydration. This 100% oil-based lotion bar consisting of antioxidant-rich sunflower oil and avocado oil connects with a foundation of ultra-moisturizing Kokum butter and Candelilla wax to leave your skin feeling hydrated and nourished.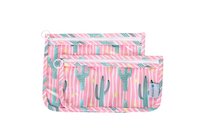 Clear Zipper Pouches
$16; EZPacking.com
Stash your everyday essentials in style with these fun clear zipper pouches. These versatile little baggies are perfect for organizing your pens, pencils, keys, cords and more. This set of 2 includes 1 small baggie and 1 medium baggie. Just the right amount of mini pouches to keep your daily purse or diaper bag neat and tidy.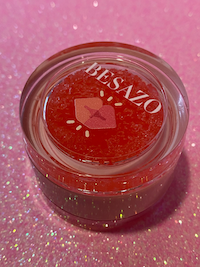 Besazo Lip Scrub & Lip Mask
$15; BesazoBeauty.com
Prepare your lips for Valentine's Day and pucker up for a sweet, flavorful time with these vegan lip exfoliating scrubs and lip care products in five flavors. Besazo means big kiss in Spanish, and with luscious lips, you'll be ready and feeling fabulous all year round for cupid's arrow to strike.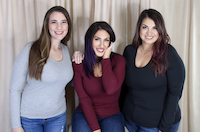 Long Sleeve Brami
$42–$52; MacomaBoutique.com
Available in ribbed style or smoothing style in a varietry of colors. Brami also comes in a tank style. Brami styles come in sizes ranging from XS to 3X to support women of all shapes and sizes and each shirt is designed and manufactured in the USA by women.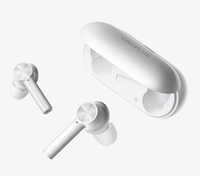 The OnePlus Buds Z2
$99; OnePlus.com
These earbuds offer high quality audio – including 40dB active noise cancellation (ANC), up to 38 hours of battery life, OnePlus' Warp Charge technology (just 10 minutes of charge will give 5 hours of playtime), and ultra-low latency.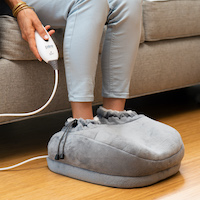 PureRelief Deluxe Foot Warmer
$49.99; PureEnrichment.com
Designed with super-soft micromink plush on the outside and a deluxe sherpa lining on the inside, this is ideal for warming up cold feet year-round with four heat settings that range in temperature from 110°F on the warm setting up to 140°F on high.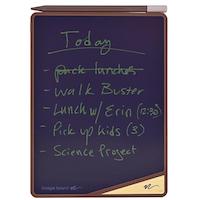 VersaBoard
$24.99; MyBoogieBoard.com
Offers both design and functionality for workspaces and around the home, seamlessly blending versatility, style, and organization with a new maximized note-taking surface. It can be mounted on a refrigerator or propped on a counter, and is perfect for grocery lists, quick notes, family game night score keeping and more.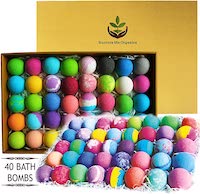 Nurture Me Organics Set of 40 Bath Bombs
$69.95; Amazon.com
Find a bath fizzy to match your every mood. Hop into the tub at the end of a long day with one of the many bath bombs included and relax into a deep and peaceful stress-free state of mind.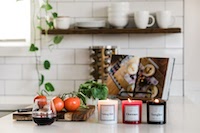 RareLumiere Candles
$39; RareLumiere.com
Enjoy 55 hours of burn time for each candle with 100% cotton wicks designed for the style of each glass vessel. Each hand-poured creation is elegantly packaged with a corresponding handwritten note included in the box.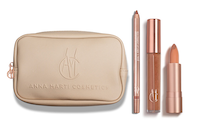 La Péche Bundle
$49.95; AnnaMartiCosmetics.com
The includes the Nude Finish | La Pèche, Goldie Luxe and Nué are a peachy nude shade inspired by the natural vibrant colors inside of the peach fruit. Also included is the Compact Premium Makeup Bag that is lightweight and the perfect size to store your makeup on the go. Feature natural ingredients that are vegan, non-toxic, paraben-free, and cruelty-free. Also available: Noor Red Bundle. https://www.instagram.com/annamarticosmetics/?hl=en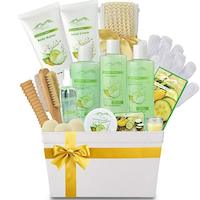 Cucumber Melon Deluxe XL Gourmet Gift Basket
$75; ardenorganics.com
Sensational bath accessories combined with spa goodies with Cucumber and Melon extracts and skin reviving hand mitts, back scrubber, brush, pumice and exfoliating bath pouf. We then add luxurious shampoo,body wash, bubble bath, bath salts, bath caviar and handmade soap.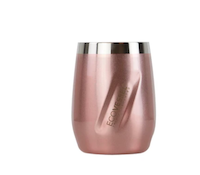 Port Insulated Stainless Steel Wine Tumbler
$21.95; EcoVessel.com
EcoVessel creates modern designed, performance-driven insulated stainless steel water bottles, mugs, tumblers, and growlers. These award-winning hydration vessels combine fashion and performance and keep your drinks hot and cold for hours.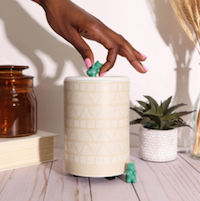 The Mod Wax Warmer
$39.95/Wax Melts $12.95+; HappyWax.com
A flame-free, trouble-free method of melting scented wax on a ceramic warmer to create fragrance. Set a timer for 3, 6, or 9 hours, so you can "set it and forget it" without any worry. Wax melts can also mix and match to create custom fragrances and discover your own signature scent.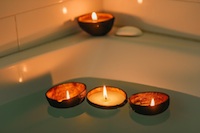 Backyard Candles Coconut Candles
$10–25; BackyardCandles.com
Handmade with up-cycled coconut shells that otherwise would have been tossed away, polluting the environment. The unique aromas invigorate a room while creating a serene environment for relaxation and comfort. Boost your self-care regime with a dreamy bath and coconut candles that float.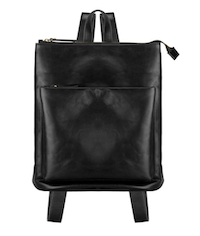 The Addison
$229; Andar.com
Made from premium full-grain oil waxed leather, this gorgeous bag comes in two color options and features several pockets to store essentials. Beautifully versatile, this is your must-have accessory for every occasion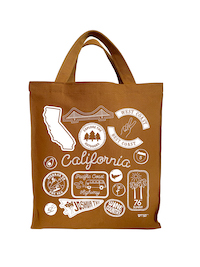 California Shopper Tote
$26; MapTote.com
Fun and whimsical design of patches and pins inspired by travel to California, this tote bag is perfect for everyday errands like grocery shopping with its short and sturdy handle. It is inspired by the classic brown paper bag you'd use at the grocery store.
Updated: July 2022